JD.com (NASDAQ: JD) stock price stabilized since the start of this year after experiencing a huge selloff during the second half of 2018. The rebound is backed by improving sentiments for the trade agreement between China and the United States. In addition, substantial revenue and earnings are adding to a bullish attitude.
Although JD.com's stock price is up 58% year to date, JD shares are still down significantly from an all-time high of $45 that it had hit early in 2018. The market pundits believe JD.com share price has the potential to breach previous all-time high. Lower valuations are also likely to support the upside momentum.
Q3 Beat Could Help JD.com Stock Price to Form a Bullish Trend
The internet retailer topped revenue and earnings estimates for the third quarter by $58 million and $0.12 per share, respectively. Its Q3 revenue of $18.9 billion in the third quarter increased 28% from the year-ago period. The revenue growth of 47% from services helped in expanding the revenue from analyst's estimates.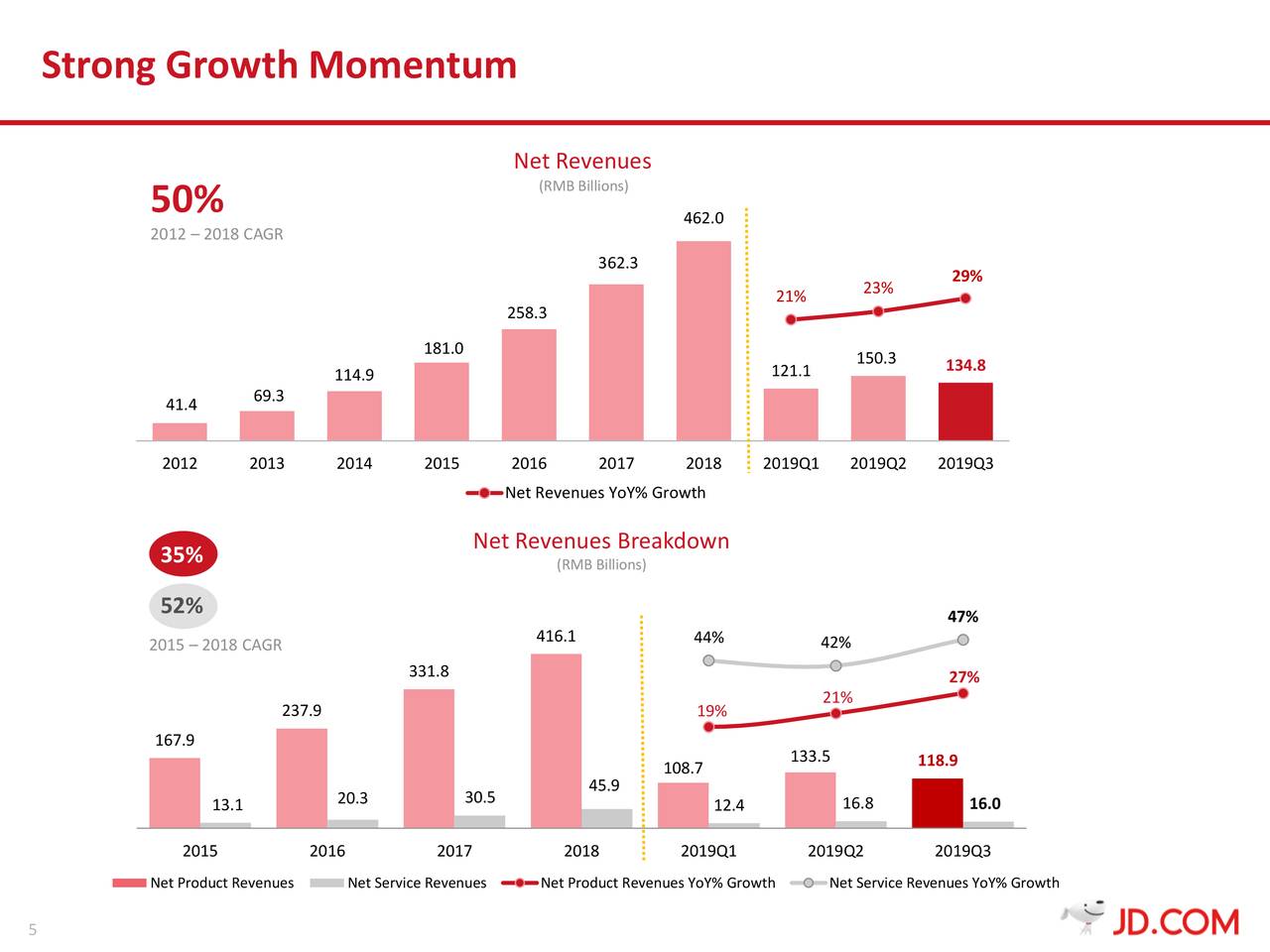 The annual active customer accounts came in at 334.4 million by the end of the third quarter compared to 321.3 million in the same period last year. The internet retailer has also experienced a considerable increase in mobile active users.
Chairman and Chief Executive Officer said, "More and more consumers in China's fast-growing lower-tier cities are turning to JD for our superior value and service. We will continue to invest in technology and innovation to meet the growing needs of Chinese consumers and businesses."
Outlook Indicates Further Financial Growth
The company expects to expand its revenue base in the final quarter this year. It expects fourth-quarter revenue to increase by 25% from the past year period.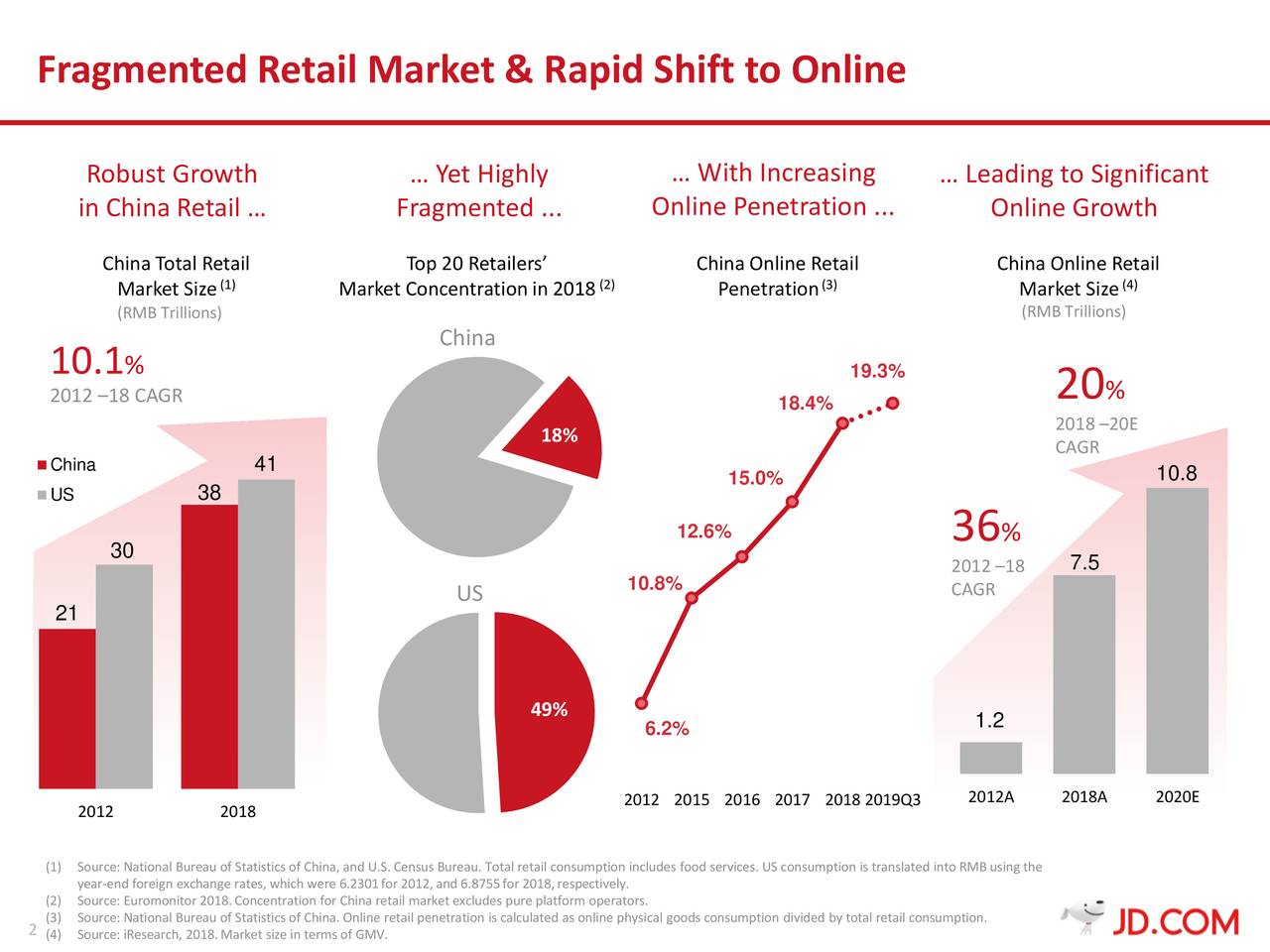 Sustainable revenue growth could also enhance its earnings and cash generation potential. Overall, JD.com's stock price is well set to generate gains for investors with limited downside potential. Therefore, analysts are suggesting to buy the JD shares ahead of a big rally.