JD.com (NYSE: JD) stock price rebounded strongly since the start of this year despite concerns over the trade war between the two largest economies. The stock price soared close to 40% year to date. Its shares are currently hovering close to 52-weeks high of $32.
Trader's confidence in JD.com stock price is due to the substantial growth in financial numbers. Sustainable growth in financial numbers indicates the resilience of its business model in a highly competitive industry.
Its second-quarter revenue of $21.9 billion rose 22.9% from the year-ago period. Its net product revenues jumped by 20.8% year over year in Q2, while net service revenues enlarged by 42.0% compared to the second quarter of 2018.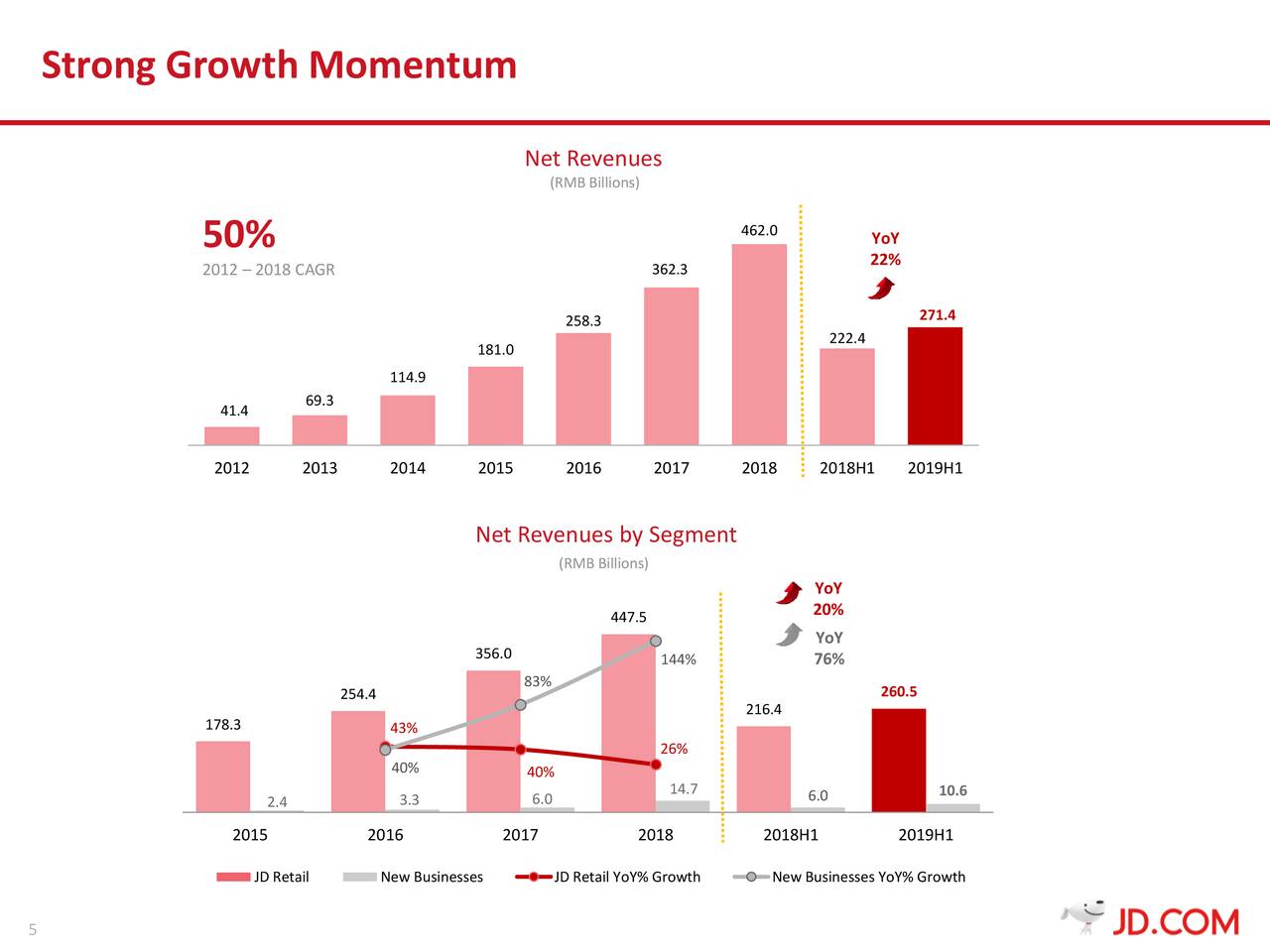 The annual active customer accounts in the second quarter increased to 321.3 million from 310.5 million in the year-ago period.
Richard Liu, Chairman, and CEO of JD.com said, "JD's commitment to bringing users the best overall shopping experience continues to win over consumer mindshare. We will remain focused on leveraging technology and innovation to enhance our offerings, increase efficiency and drive shareholder value for the long term."
The company has also been translating robust revenue growth into big profits. The innovative technologies and economies of scale are strengthening its business model and margins. Its earnings per share stood around RMB 0.36 in Q2 compared to the loss of RMB 1.54 per share.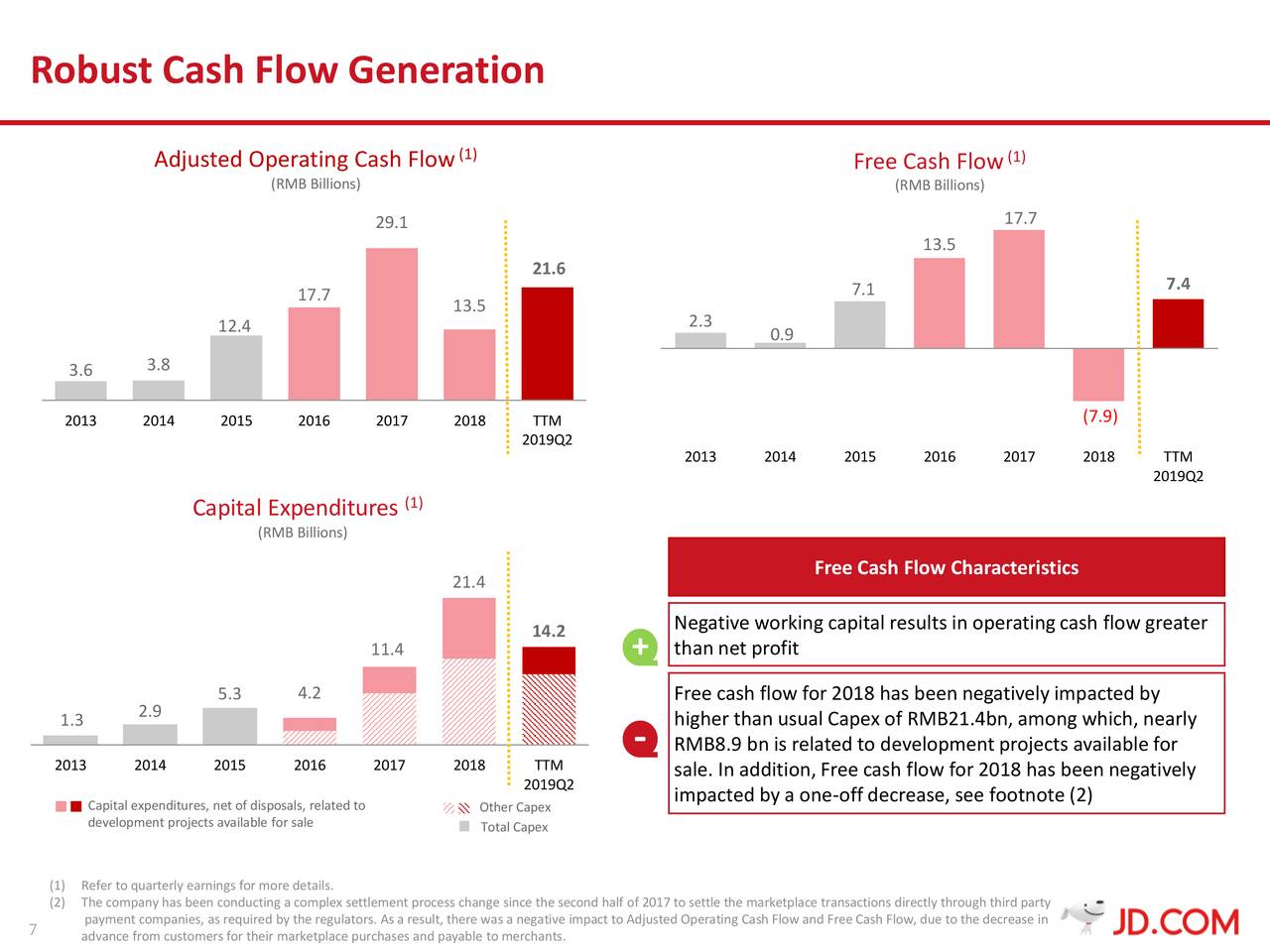 On the other hand, JD.com appears in solid cash position to support investments in growth opportunities. Its operating cash flows are adequately covering capital investments.
The company has generated operating cash flow of $4.4 billion in the trailing twelve months compared to capital investments of $3.3 billion.
It does not offer dividends to investors. Thus, the company can use its free cash flows for acquisitions and debt reduction. On the whole, JD.com stock price rally is fully backed by its financial and operational performance. The company expects to generate revenue growth in the range of 24% in the third quarter.