IBM (NYSE: IBM) stock price remains volatile since the beginning of this year following a steady decline in the past couple of years. The shares of Technology Company plunged close to 18% from the all-time high that it had in fiscal 2017.
The share price selloff is supported by IBM's slower move towards the cloud and other new technologies.
The entrance of new players such as Apple (NASDAQ: IBM) has also been making it difficult for IBM to sustain its market share. However, the share price selloff has presented a buying opportunity for dividend investors.
The company offers one of the best dividend yields in the industry. It has raised the quarterly dividend in the past 20 consecutive years. IBM currently offers a quarterly dividend of $1.62 a share, yielding around 5%.
The Move Towards Cloud Market is Supporting IBM Stock
IBM has been aggressively seeking to expand its market share in the growing cloud market. Consequently, along with investments in organic growth opportunities, it has also been working on acquisitions to expand its market share in the cloud. The Red Hat acquisition is a step towards that direction.
The cloud revenue reached $5B in the third quarter, up 11% from the year-ago period. Revenue from cloud hit $20B in the past 12 months, representing a growth of 5% from the same period last year. Revenue from Red Hat jumped 19% year over year to almost $1 billion.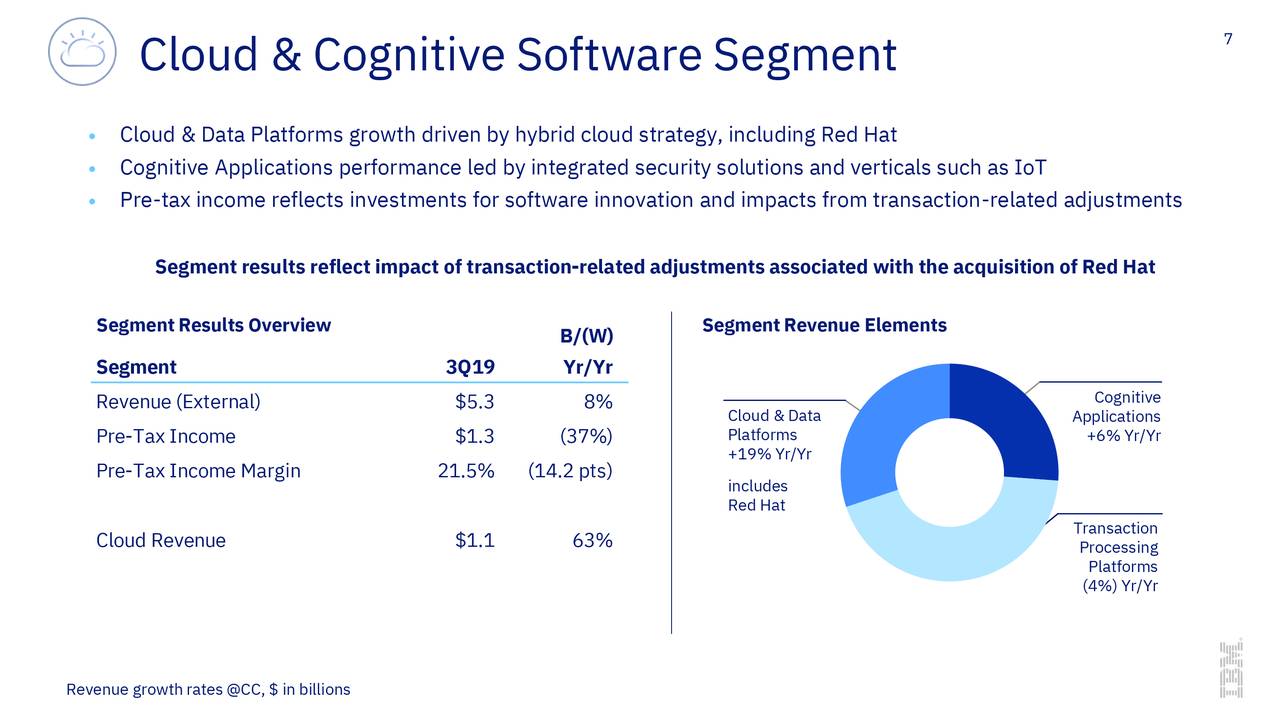 IBM chairman says. "Our results demonstrate that clients see IBM and Red Hat as a powerful combination and they trust us to provide them with the open hybrid cloud technology."
Cash Position is Strong
The company appears in a strong cash position to support investments and dividend payments.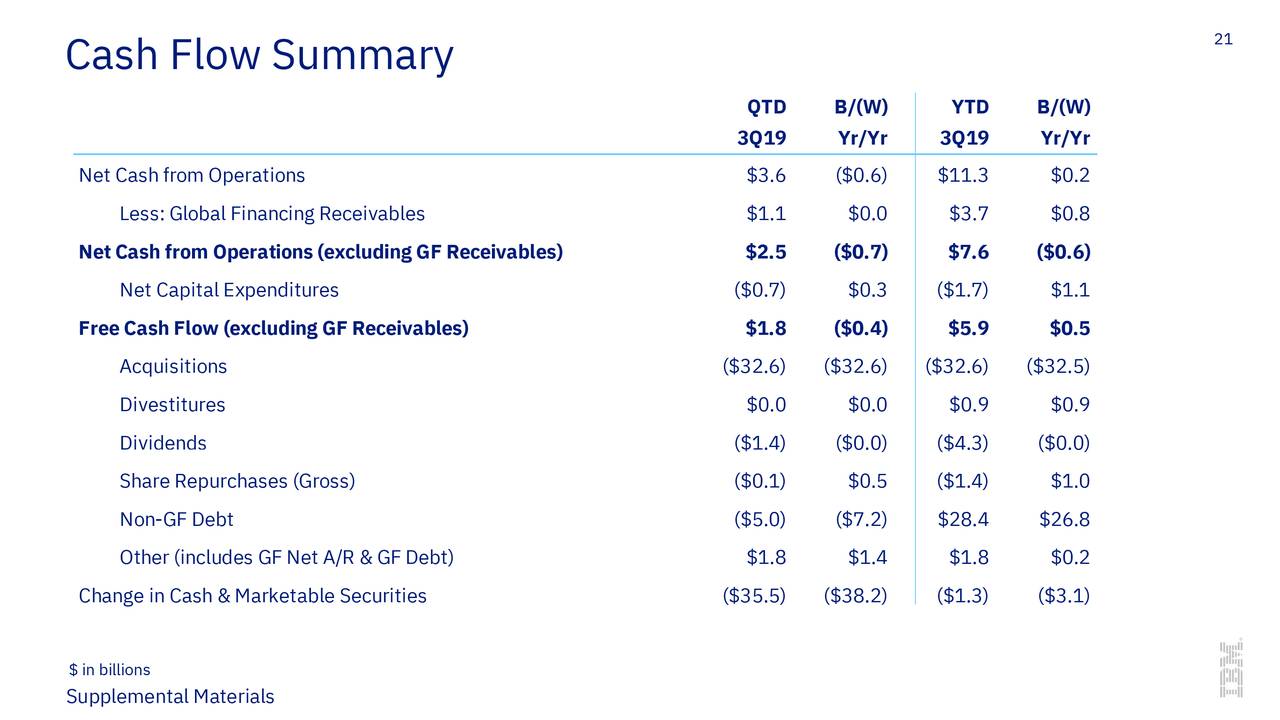 IBM expects to generate $12 billion in free cash flows this year. On the other hand, its annual dividend payments account for only $6 billion. Thus, the gap in free cash flows and dividend payments offer a room for dividend increases. Overall, the dip in IBM stock is presenting an entry point for dividend investors.
Click here to learn more about stock brokers and stock trading.