Microsoft (NASDAQ: MSFT) stock price is one of the biggest gainers in the past years. In addition, the company has generated steady growth in cash returns in the form of dividends and share buybacks.
Microsoft stock price rose close to 34% year to date; the stock is up more than 200% in the past five years. It is currently hovering close to an all-time high of $140 a share.
Despite the significant share price appreciation, market pundits believe MSFT stock could extend the upside momentum in the coming days.
BMO Capital Markets, for instance, believes Microsoft shares could hit $160 in the coming days amid strong financial numbers. The firm says, "Upsides across the board including revenue and margins and FCF would support upside momentum."
Canaccord Genuity has lifted MSFT price target to $155 while Raymond James increases its price target to $163.
MSFT financial performance and future fundamentals are supporting the stock price momentum. The company has generated revenue growth of 12% to $33.7 billion in the final quarter of 2019. The revenue for full fiscal 2019 hit a new record level of $125 billion, up 14% from the past year.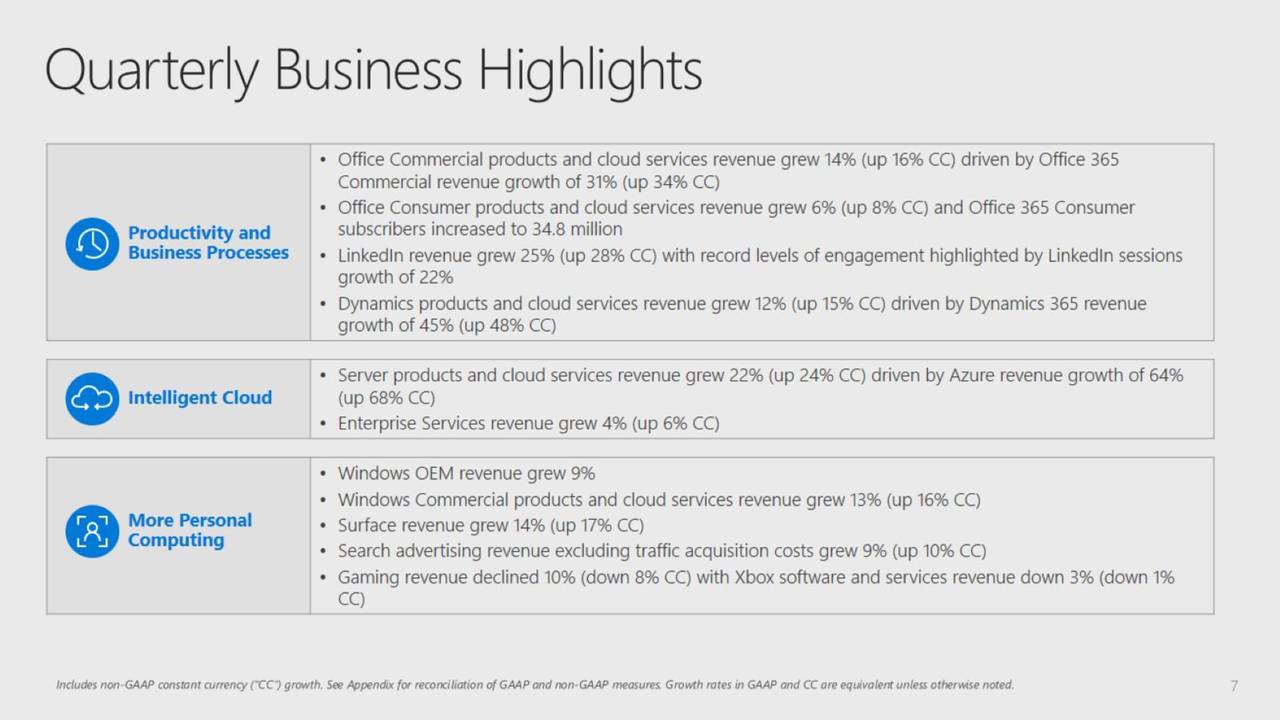 "It was a record fiscal year for Microsoft, a result of our deep partnerships with leading companies in every industry," said Satya Nadella, chief executive officer of Microsoft.
The company has also been successfully converting big revenue growth into significant profits. Its operating income grew 20% year over year in the final quarter to $12.4 billion. With the substantial growth in earnings, its cash flows are also growing. Consequently, MSFT continues to generate cash returns for investors. It returned $7.7 billion to shareholders in the form of share repurchases and dividends in the fourth quarter of the fiscal year 2019.
Microsoft stock price is likely to extend the upside momentum in the coming days. This is due to the expected double-digit growth in revenue and earnings for fiscal 2020. Out of 35 analysts ratings, 23 has given a buy rating and 10 believes its stock to outperform in the short-term.
Click here to learn more about stock brokers and stock trading.