Honeywell International (NYSE: HON) stock price rallied 27% since the start of this year. The stock price momentum is supported by its margin and earnings expansion strategies. HON shares are currently trading around $170, slightly below from 52-weeks high of $177.
The market participants see further share price rally in the coming days amid earnings growth performance. Despite negative revenue growth and macroeconomic related headwinds, its earnings increased at a high single-digit rate.
Earnings Growth Supports Honeywell International Stock Price
The company generated a 16% year over year decline in third-quarter revenues. The revenue decline is driven by the recent spin-offs. Excluding the impact of spinoffs, its organic sales grew 3%, thanks to Aerospace, Process Solutions, and Building Technologies segments.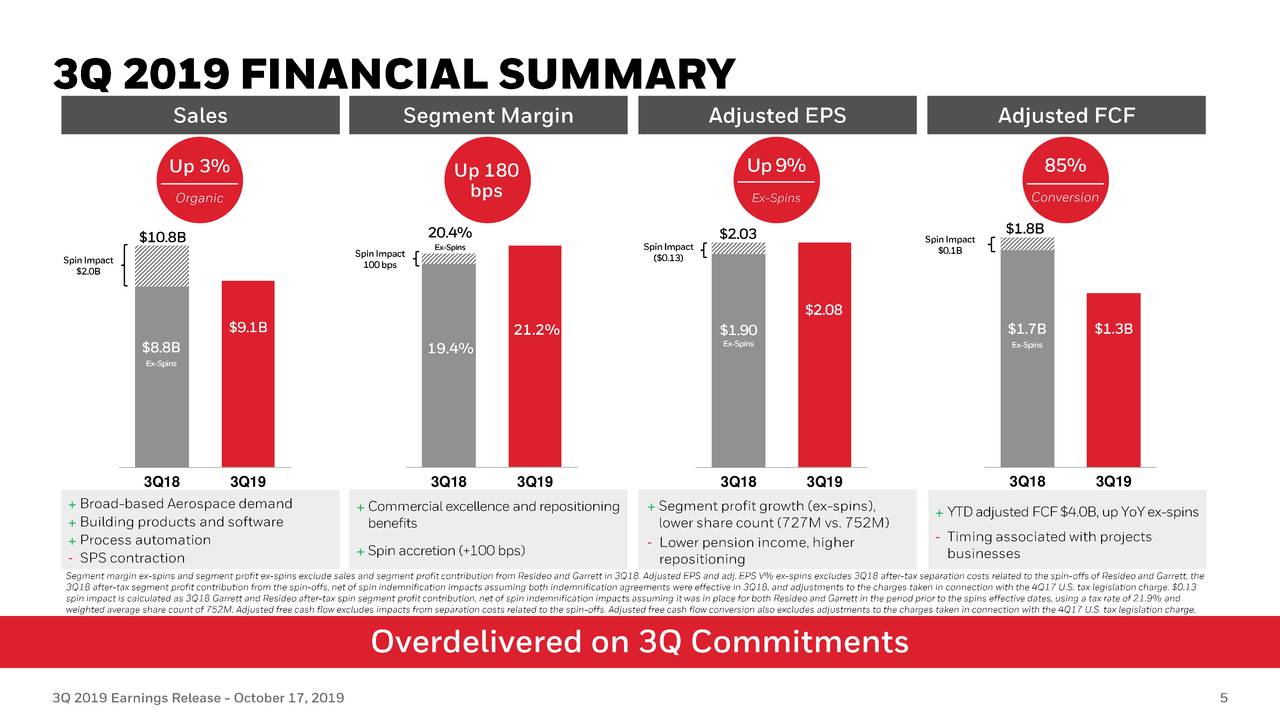 The company's strategy of investing in high margin assets is working. This is evident from strong margins in the third quarter.
Its operating margin grew 370 basis points to 19.3%; the segment margin jumped 180 points compared to the year-ago period. Its adjusted earnings per share rose 9% year over to $2.08 per share.
Cash Returns Are Safe
Honeywell International has a history of returning significant cash to investors in the form of share buybacks and dividends.
The company has repurchased $1 billion of common stock during the third quarter, increasing year to date share buybacks to $3.7 billion. The aggressive share buybacks have been offering support to earnings and dividends.
The company has also raised its quarterly dividend by 10%. It has increased dividends at a double-digit rate in the past ten successive years.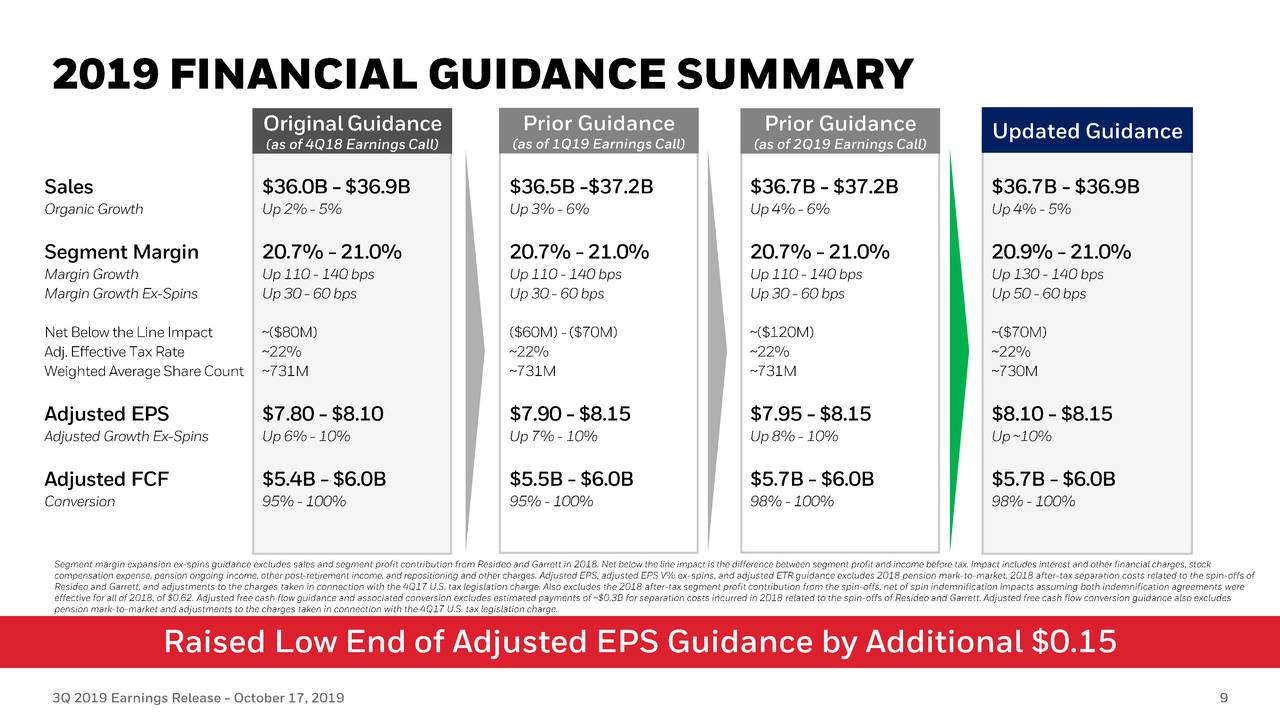 Honeywell has raised its full-year revenue and earnings outlook. The company expects to generate FY 2019 earnings per share in the range of $8.10-$8.15 compared to the previous guidance of $7.95-$8.15.
The market analysts are expecting earnings in the range of $8.09 per share. Overall, several catalysts are supporting Honeywell International stock price. In addition, its cash returns are safe amid sustainable growth in earnings.