General Electric (NYSE: GE) stock price rallied into the double-digit figure after experiencing volatility throughout the third quarter. GE shares underperformed in the past couple of years. The bearish trend was due to the trader's concerns over mounting profits and lack of clear direction.
Fortunately, the new CEO Culb has provided a new business direction – which already started offering positive results. This is evident from a significant reduction in debt and a considerable boost in cash position. The company's revenues and earnings also started improving following the strategy of selling non-core businesses.
General Electric Stock Price is Offering a Buying Opportunity
Market pundits are suggesting investors buy GE shares amid clear signs of improvement. For instance, Barclay's analyst Julian Mitchell believes the new CEO has made substantial progress in fiscal 2019.
The analyst says, "There are also some clear signs of progress amidst the housecleaning, which will likely cause more long-term investors to start to take a closer look at GE."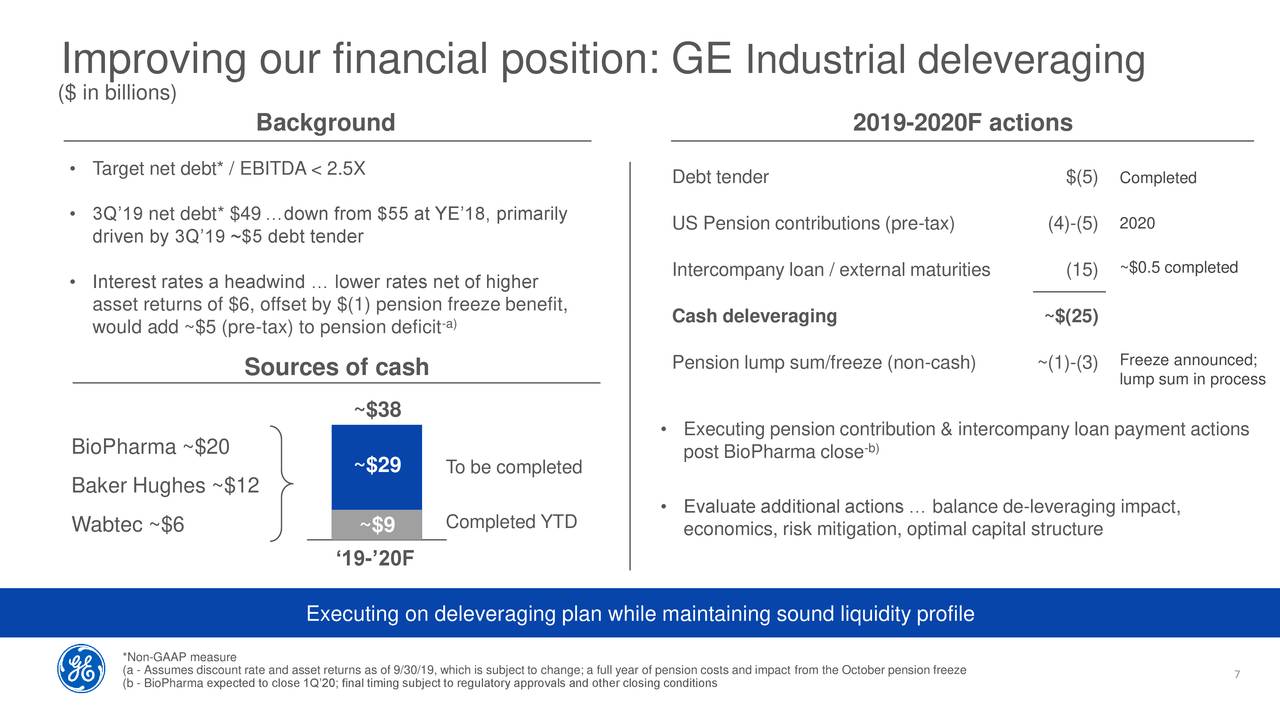 The analyst claims that GE is on the right path for generating higher free cash flows in the coming quarters. The company expects to generate almost $2 billion in free cash flows this year, compared to the previous forecast of $1 billion.
Debt Position is Improving
The company has been selling non-core assets to improve its balance sheet. It completed $9B in total industrial deleveraging actions in the latest quarter. The company has received $6.7 billion of cash from asset sales since the beginning of this year. It has reduced external debt at GE Capital by $5 billion this year.
Its strategy of focusing on industrial and aerospace business is working. This strategy could further enhance its cash potion.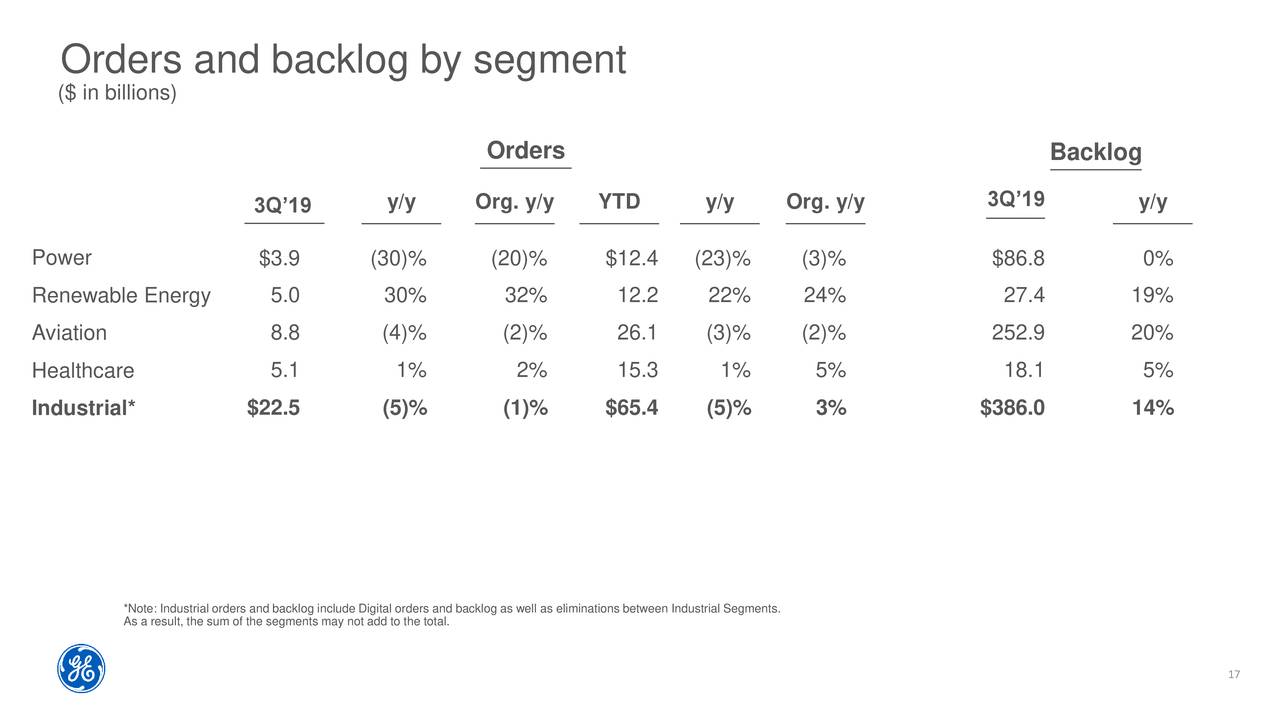 Its orders backlog stood around $390 billion at the end of the latest quarter. Moreover, GE also experienced improvement in industrial margins. Its adjusted industrial profit margin came in at 10.0%, up 150 bps from the previous year period. Overall, the fundamentals for the General Electric stock price are steadily improving.
Click here to learn more about stock brokers and stock trading.