Ford (NYSE: F) stock price slid to the lowest level in the last seven months after reporting third-quarter results. Declining revenues and margins are among the cause of concern for investors. In addition, the company has been losing its market share.
Ford stock price is currently trading around $8, up slightly from a 52-weeks low of $7 a share. Some analysts believe the company has to adjust its dividend yield according to share price and cash situation.
Its dividend yield increased significantly this year amid the decline in the share price. Rating agencies have also dropped its credit rating due to the consistent drop in financial numbers.
S&P Cut Credit Ratings for Ford
S&P Global Ratings has reduced Ford's credit rating to BBB- from the previous rating of BBB. The firm has also declined its short-term ratings from A-2 to A-3. S&P says Ford's lower than expected performance in Europe and China is hurting its fundamentals.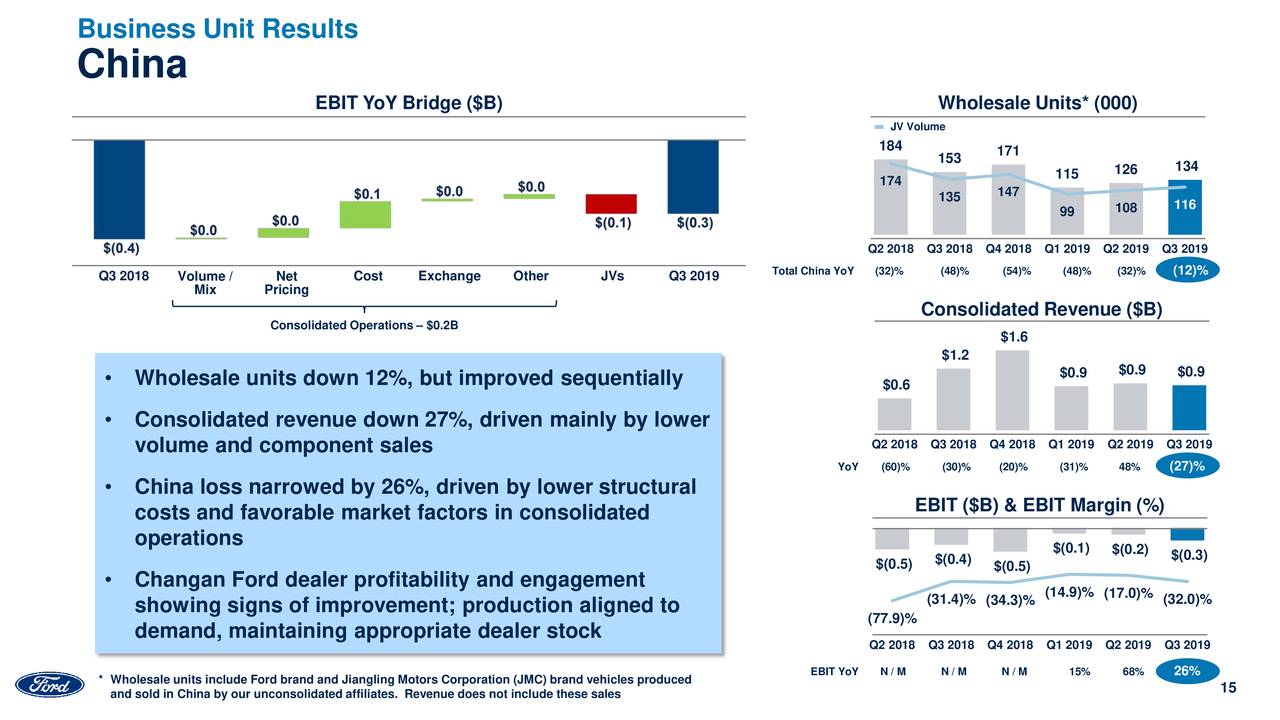 The firm has also raised concerns over increasing regulatory costs and softening industry demand. S&P says, "We no longer expect the company to sustain an EBITDA margin of around 8% at least until 2022."
The company says that its transformation strategy has been impacting margins and financial numbers over the past couple of quarters. However, these strategies are setting strong footholds for the long-term.
"Our Global Redesign is about making choices to transform our organization, to become the world's most trusted company and a clear leader in an era of rapid change," says Ford CEO Jim Hackett.
Lower Full-Year Guidance Negatively Impacts Ford Stock Price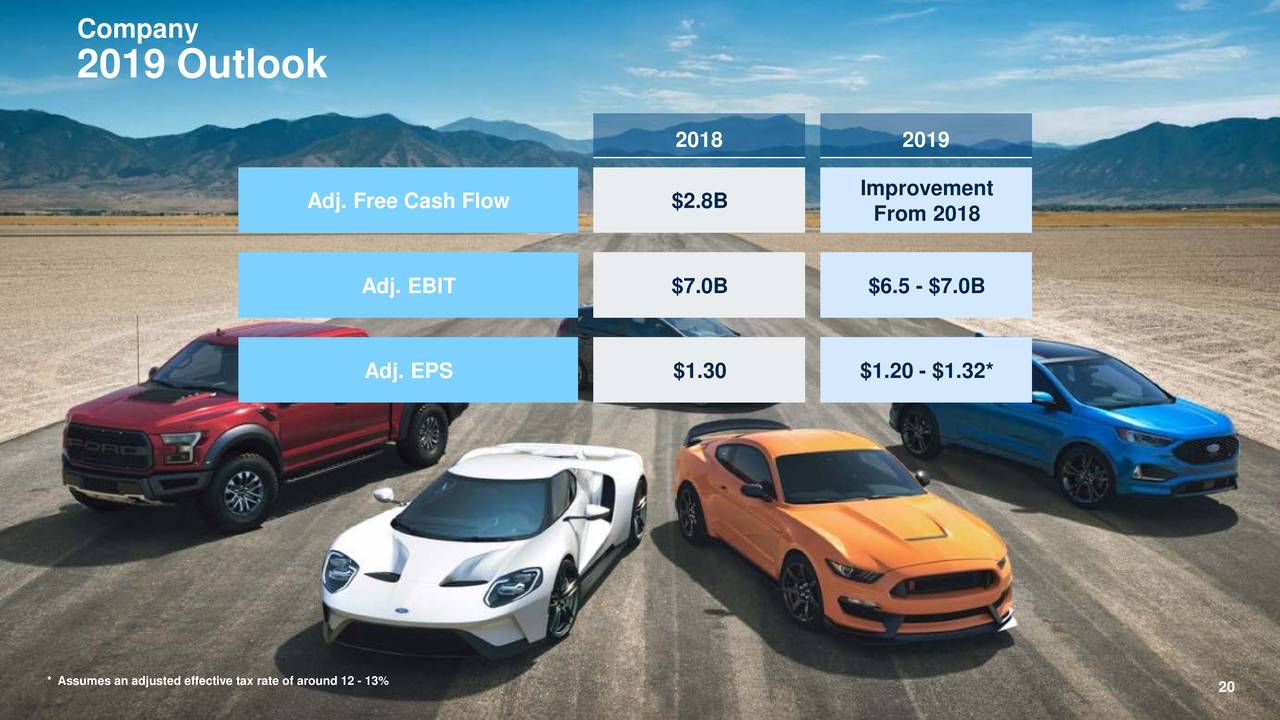 The lower outlook for the full year added to negative sentiments. The company has lowered its outlook for the full-year EBIT in the range of $6.5B to $7.0B compared to the previous estimate of $7.0B to $7.5B prior. The full-year earnings per share are likely to stand in the range of $1.20 to $1.32. Unfortunately, credit ratings downgrade by S&P could impact its investment potential.