Ford (NYSE: F) stock price continues to trade in a single-digit range over the last twelve months. Trader's concerns over negative revenue growth and increasing market competition have been impacting the share price performance.
Ford stock price currently trades around $9, down slightly from 52-weeks high of $10.5 a share. Analysts believe lower than expected results for the third quarter and light guidance could impact its share price performance.
Soft Q3 Results Could Impacts Ford Stock Price   
Ford's third-quarter revenue of $33.93 billion declined more than 2% from the previous year period. Indeed, Ford experienced a notable decline across all segments. It's market share dropped from 6.3% in the year-ago period to 6% in Q3 of FY2019.
The company's earnings, cash flows, and full-year guidance reflects a significant drop from the past year.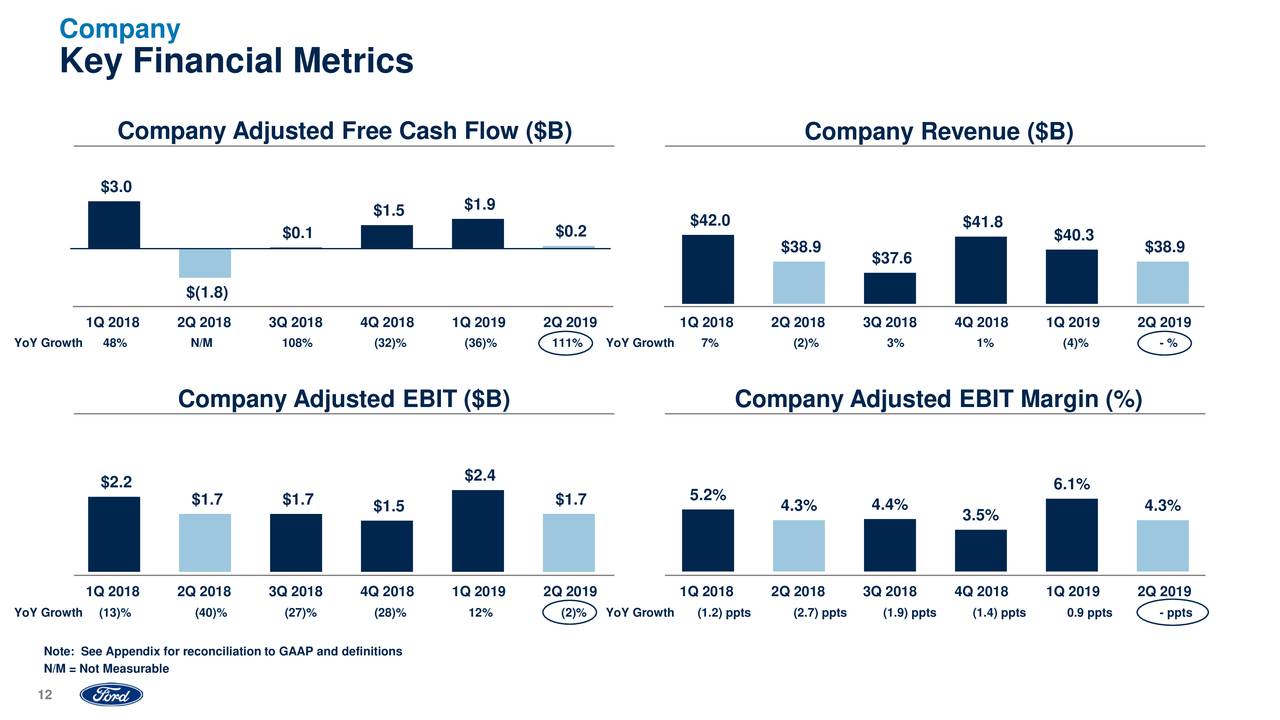 Its third-quarter earnings per share of $0.11 plunged more than 50% from the year-ago period. The huge earnings drop is driven by charges for special items. The company, on the other hand, claims that its transformation strategy is setting footprints for long-term success.
"Our Global Redesign is about making choices to transform our organization, to become the world's most trusted company and a clear leader in an era of rapid change," said Jim Hackett, Ford president, and chief executive officer. "We are getting stronger today and we have more work to do."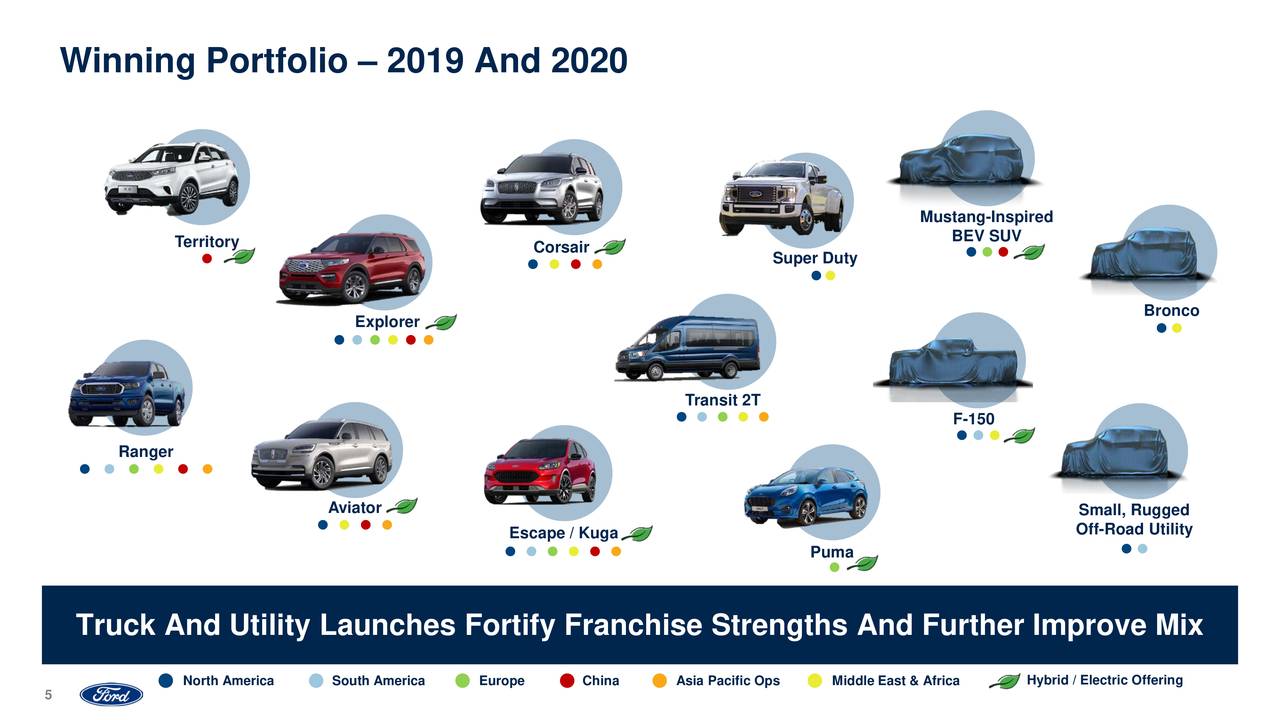 Light Guidance Limits the Upside Potential
Although Ford expects full-year structural costs to decline in its automotive business, the company has dropped its guidance for the full year. It now expects full-year EBIT in the range of $6.5B to $7.0B. This is down considerably from previous guidance of $7.0B to $7.5B prior.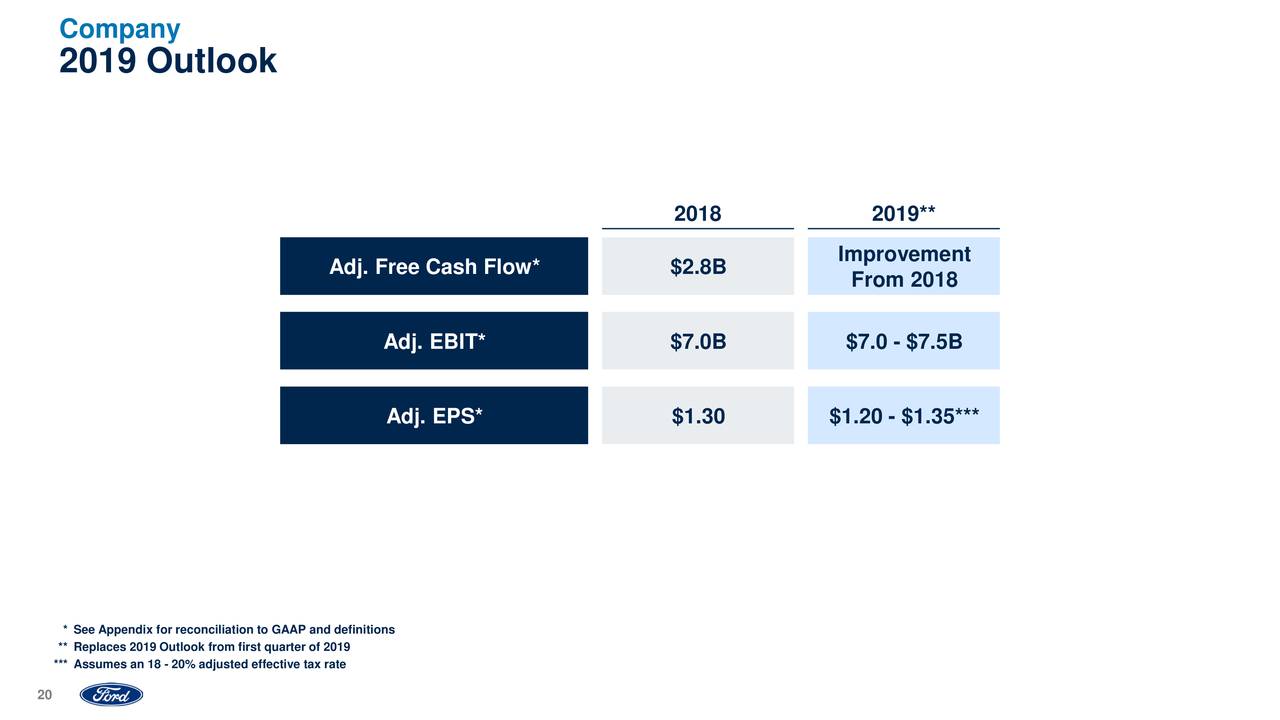 The full-year earnings per share guidance came in at $1.20 to $1.32 compared to the consensus estimate for a $1.27. On the positive side, the company still anticipates full-year growth in adjusted free cash flow. Overall, analysts expect pressure on Ford stock price in the coming days.