Facebook (NYSE: FB) stock price tumble to the lowest level in the last four months. The broader market selloff in the large tech stocks supports the FB downtrend.
Its shares are currently trading around $170. This is up from a 52-weeks low of $123 a share that it had hit early this year.
The market analysts are expecting the Facebook stock price to form a bullish trend in the coming days. In addition, they believe the dip in share price is presenting a buying opportunity.
Large Tech Stocks are Undervalued
Some market pundits are expecting large tech stocks to form a bullish trend after the third-quarter earnings report. They claim the downtrend in large tech stocks throughout the third quarter has made their valuations attractive.
RBC is among those firms that see the dip as a buying opportunity. The firm says, "Large-cap Internet stocks have declined enough since Q2 earnings that they're now downright compelling."
The firm claims several internet stocks including Facebook are trading below three-year multiples for EV to projected EBITDA. RBC has set a target price of $260 with a buy rating.
Future Fundamentals are Strong
Facebook has generated strong results for the second quarter of fiscal 2019. Its revenue jumped 28% year over year in the second quarter. The mobile ad revenue grew to 94% of overall ad revenue.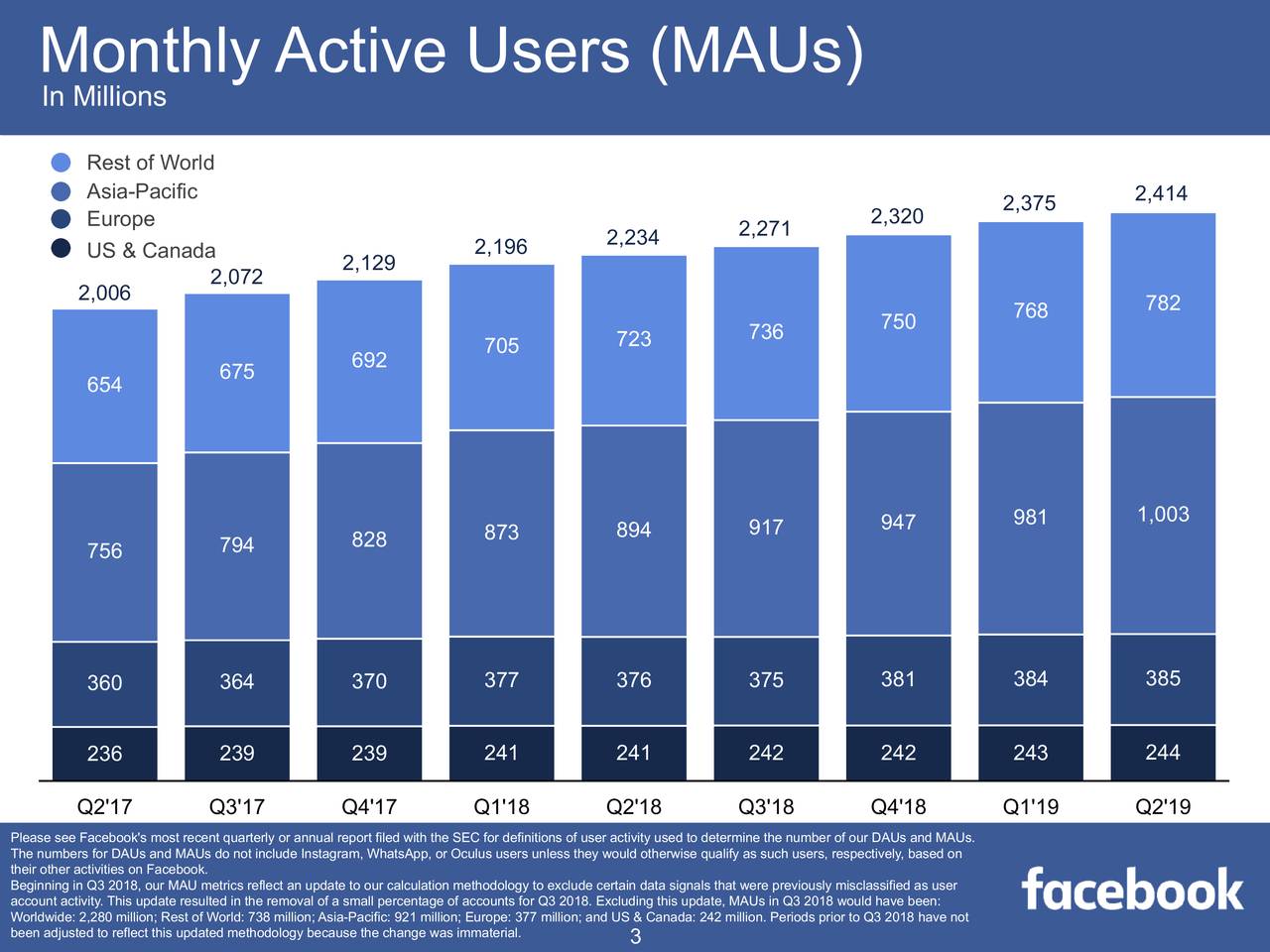 Its daily active users increased by 8% to $1.59B while monthly active users surge 8% to $2.41 billion. The adjusted earnings per share of $1.99 topped analysts' expectations by a significant margin.
The tech giant expects to extend the momentum in the following two quarters. Market pundits are anticipating double-digit revenue growth for the third quarter.
The company also appears in a solid cash position to support investments in growth opportunities. It ended the latest quarter with $48 billion in liquidity. Overall, the Facebook stock price is likely to receive support from financial performance. Therefore, analysts are suggesting investors buy the Facebook stock after the recent selloff.