Facebook (NYSE: FB) stock price has been struggling to cross the $200 level over the past couple of months. FB shares are currently trading close to $190, down from the 52-weeks high of $208 that it had hit three months ago. Fortunately, the share price received support from better than expected performance in the third quarter.
Market pundits believe high double-digit growth in all metrics adds to the bullish sentiments. In addition, robust growth in financial numbers would also enhance its valuations. Its shares are currently trading around 23 times to earnings.
Double-Digit Gains Supports Bullish Trend for Facebook Stock Price
The company has topped revenue and earnings estimate for the third quarter by $300 million and $0.24 per share, respectively. In addition, the third-quarter revenue of $17.65 billion grew 29% from the same period last year.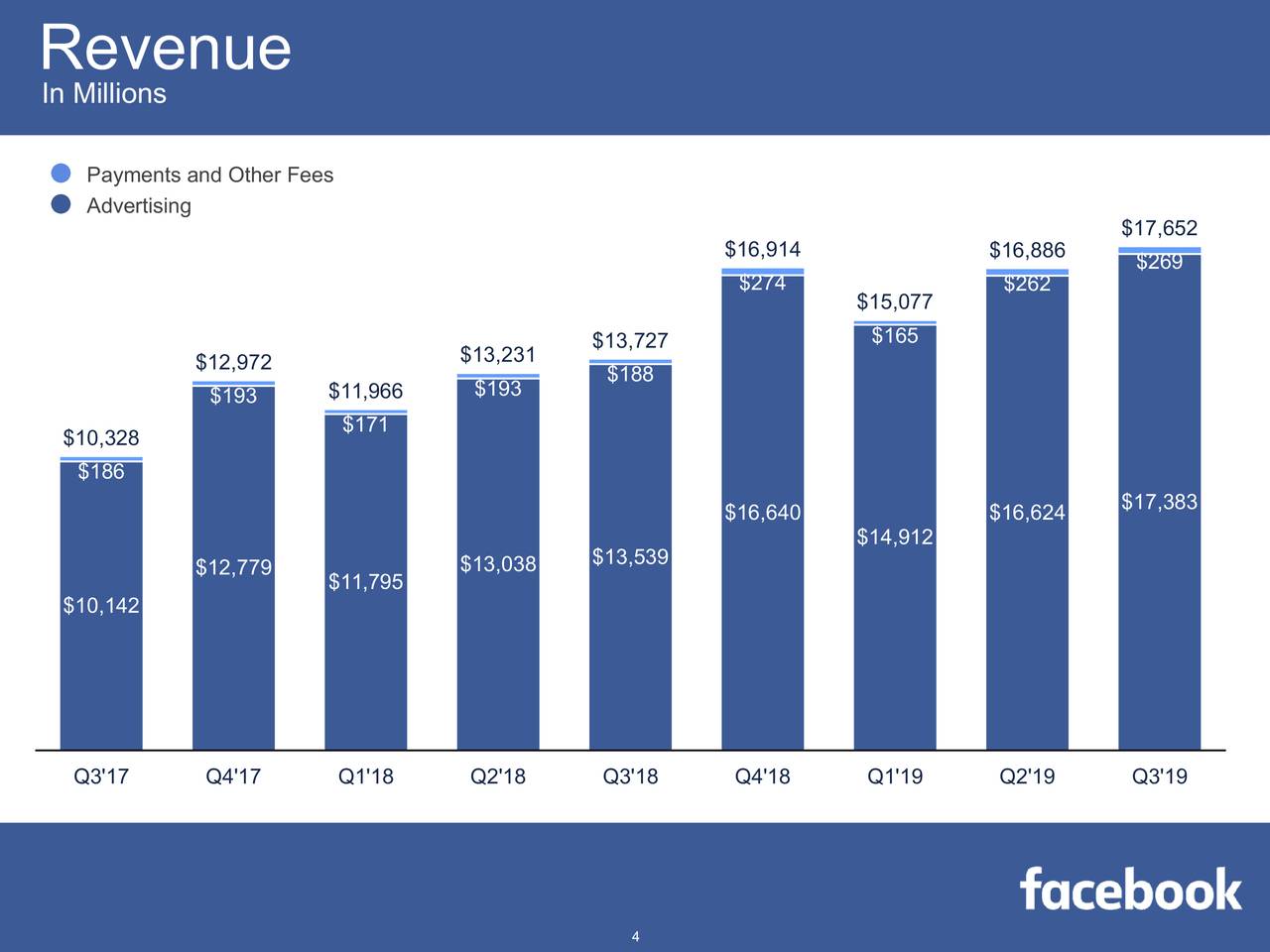 The revenue growth is driven by mobile advertising revenue, which represented close to 94% of advertising revenue compared to 92% in the same period last year.
The company has experienced a significant increase in daily and monthly active users. Its daily active users stood around 1.62 billion in September 2019, indicating an increase of 9% from the same period last year.
Monthly active users came in at 2.45 billion on September 30, 2019, up 8% year-over-year. FB says almost 2.2 billion people are using Facebook, Instagram, WhatsApp, or Messenger every day on average.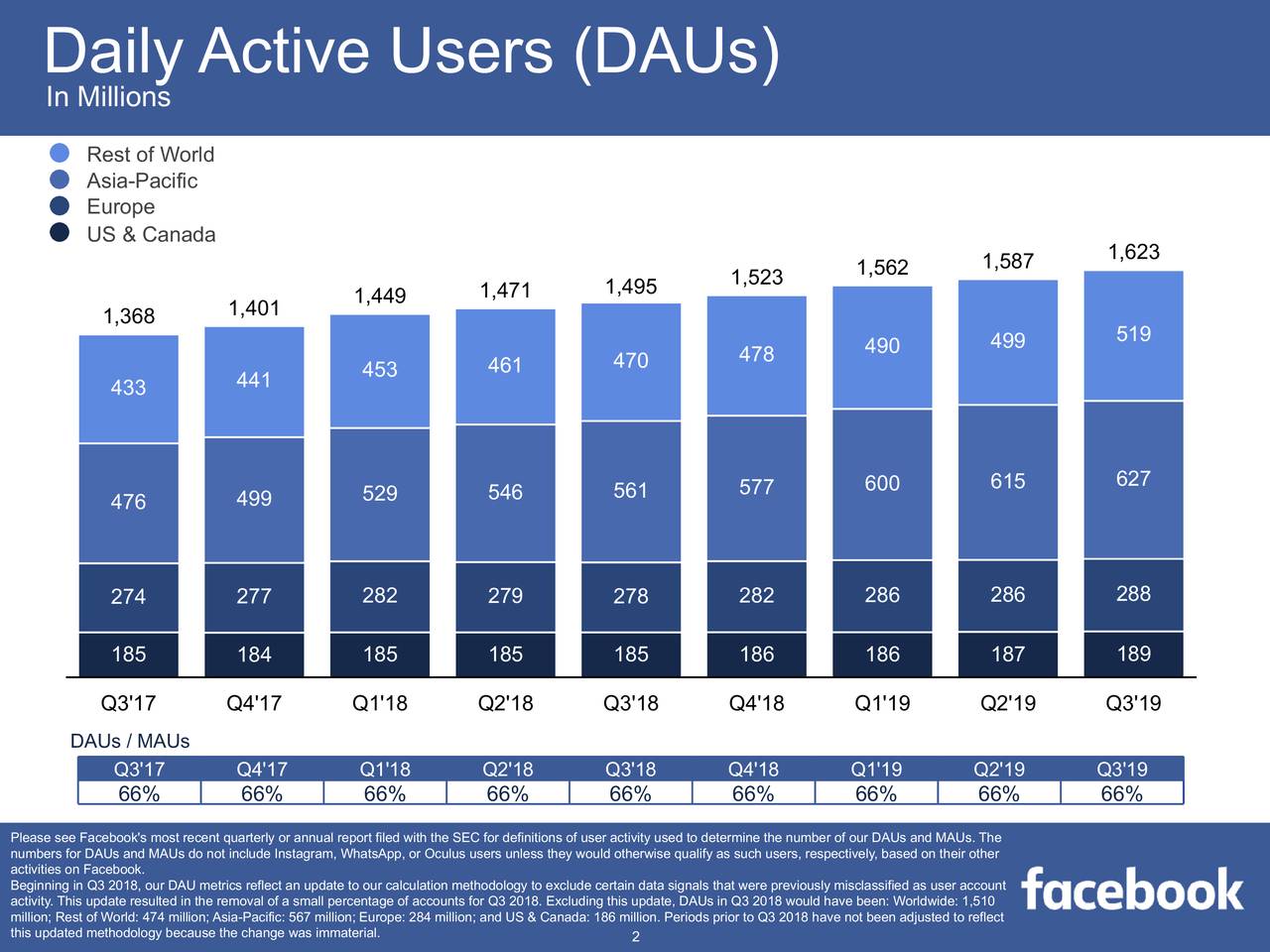 "We had a good quarter and our community and business continue to grow," said Mark Zuckerberg, Facebook founder, and CEO. "We are focused on making progress on major social issues and building new experiences that improve people's lives around the world."
Cash Position is Stable
The company appears in a stable position to invest in growth opportunities. Its cash flows are offering a complete cover to capital investments.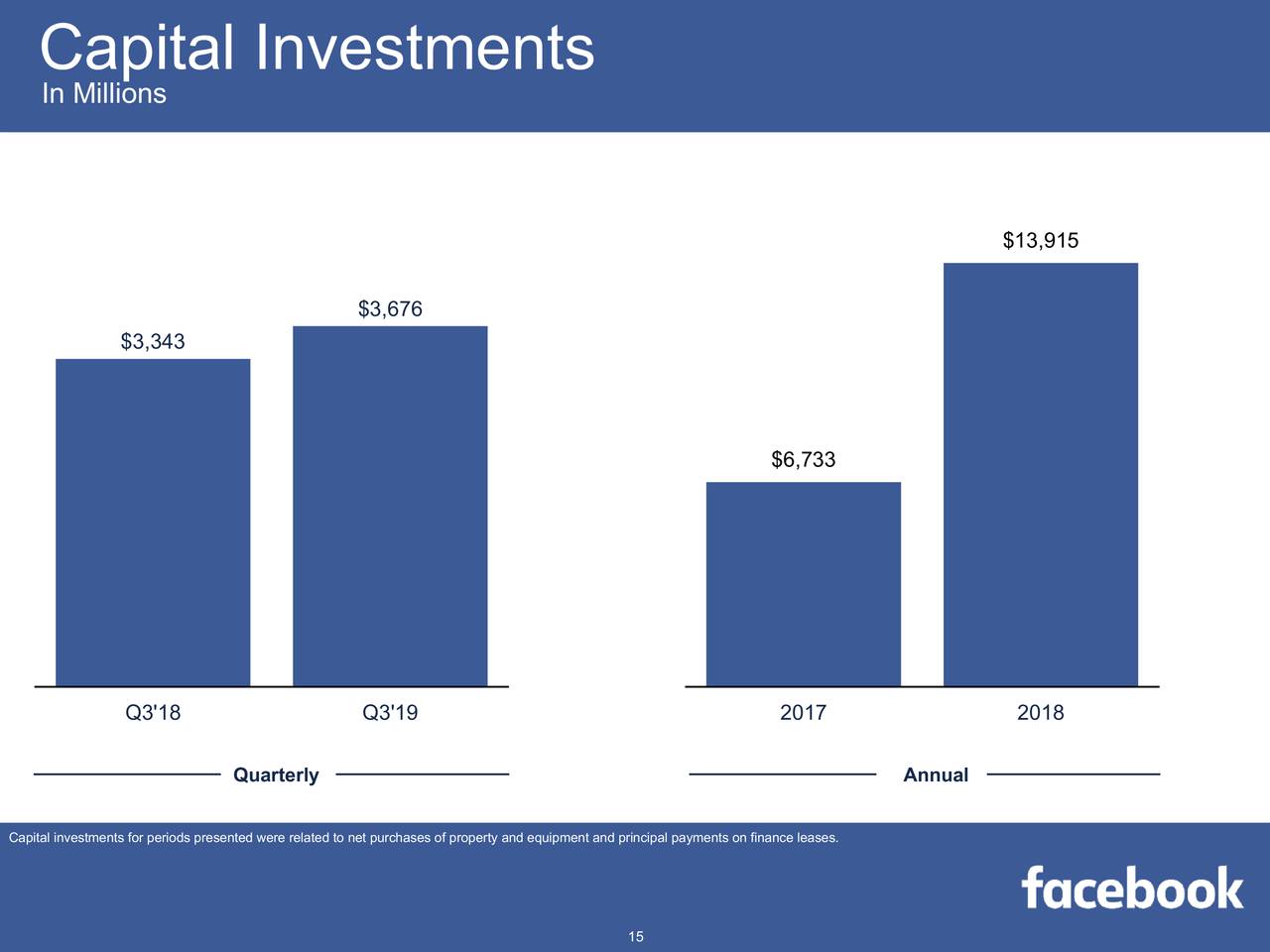 Its operating cash flow stood around $9.3 billion in Q3, up almost $2 billion from the year-ago period. It does not offer any dividends to investors. Facebook can use entire cash flows for investment in growth opportunities. On the whole, several catalysts are supporting Facebook stock price upside potential.