Exxon (NYSE: XOM) shares lost substantial value in the second half of the year amid instability in oil markets. Market analysts, however, predict almost 50% upside in fiscal 2020. XOM share price catalysts include production growth, declining costs, and significant cash returns. The company had made substantial production growth in the previous quarter.
Its strategy of expanding the exposure towards U.S. liquid plays is working. XOM has reported double-digit growth from U.S. assets in the latest quarter.
Exxon shares are currently trading around $70, down from a 52-weeks high of $83 a share. The decline in XOM shares is presenting an entry point for long-term investors in the analyst's view.
Exxon Shares Have 50% Upside Potential
Analysts are showing confidence in XOM share price upside potential. For instance, BofA Merrill Lynch predicts a 50% upside in XOM share price in the next fiscal year. The company expects an acceleration in production as the biggest catalyst.
The firm named it the best U.S. oil stock for 2020; they have raised the price target to $100 from the previous target of $80.
"The inflection in Permian production is well underway while the first oil from Guyana confirmed for December kick starts what we expect to be 7-8 years of growth," BAML says.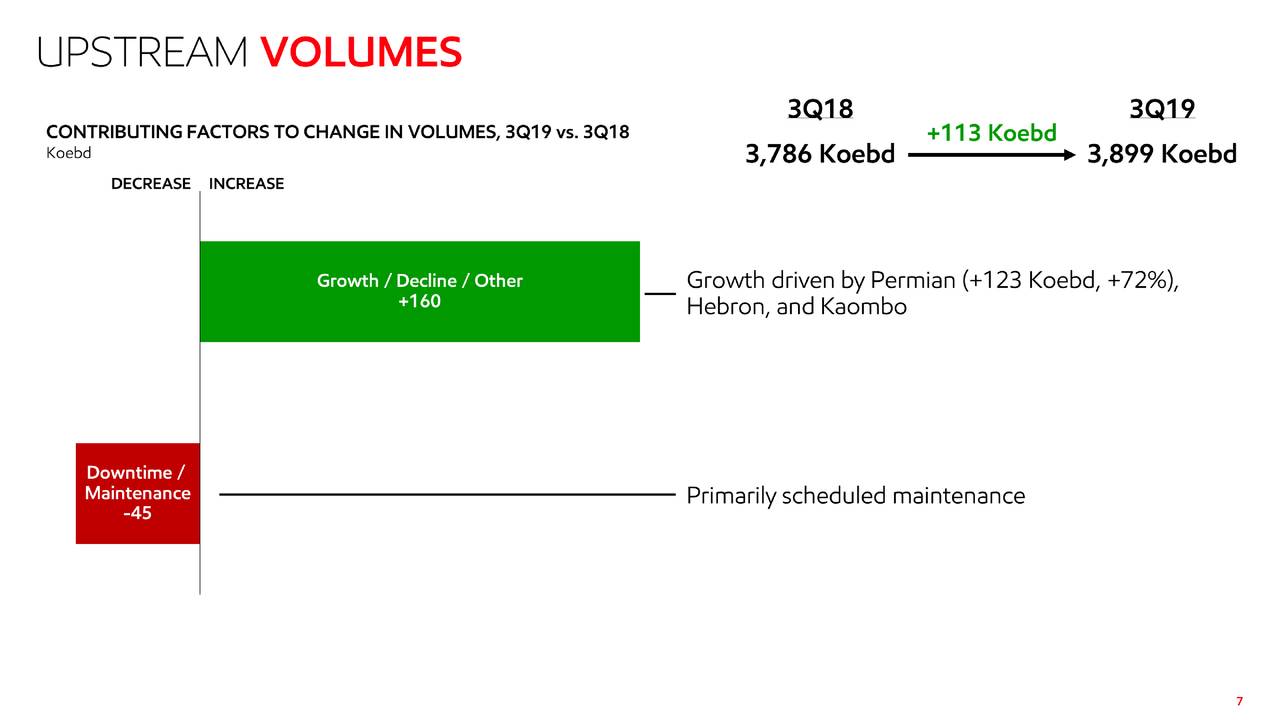 The firm believes lower oil prices have canceled out the company's production growth potential. In addition, the firm is also highlighting confidence in cash flows.
Cash Returns Are Attractive
The company offers one of the best dividend yields in the industry. It has raised the dividend in the past 37 consecutive years. XOM currently offers a quarterly dividend of $0.87 per share, yielding around 5.13%.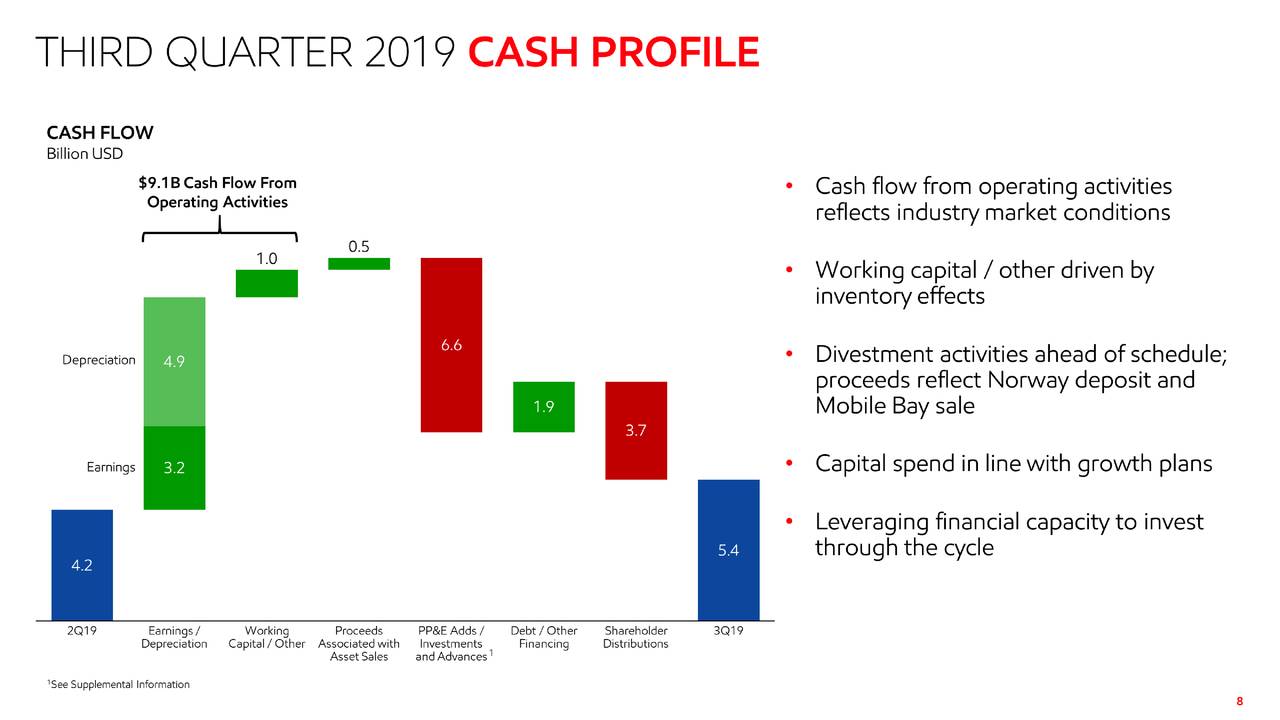 The cash returns are safe considering the cash generation potential. Along with internal cash generation potential, it expects to generate $25 billion from asset disposals. Analysts say production growth from the Permian Basin and Guyana would also enhance its cash generation. Overall, the dip in Exxon shares is presenting a buying opportunity for long-term investors.