Exxon Mobil (NYSE: XOM) stock price plunged sharply in the past six months amid depressed oil prices. XOM shares are currently trading around 52-weeks low of $65. Fortunately, some investors are seeing the share price selloff as an entry point for the long-term dividend investors.
Exxon is among the dividend aristocrats that are well known for paying hefty cash returns to investors. It has raised dividends over the past 37 consecutive years. Its dividend yield is standing around 5%. The company currently offers a quarterly dividend of $0.87 per share.
Cash Returns are Safe
Despite the share price selloff, Exxon's cash returns are safe. This is because of its business strategies, cash generation, and significant production potential.
The company's strategy of focusing on higher-margin U.S. liquid plays is working. Its overall production rose 3% year over year in the latest quarter, thanks to robust production growth from Permian Basin.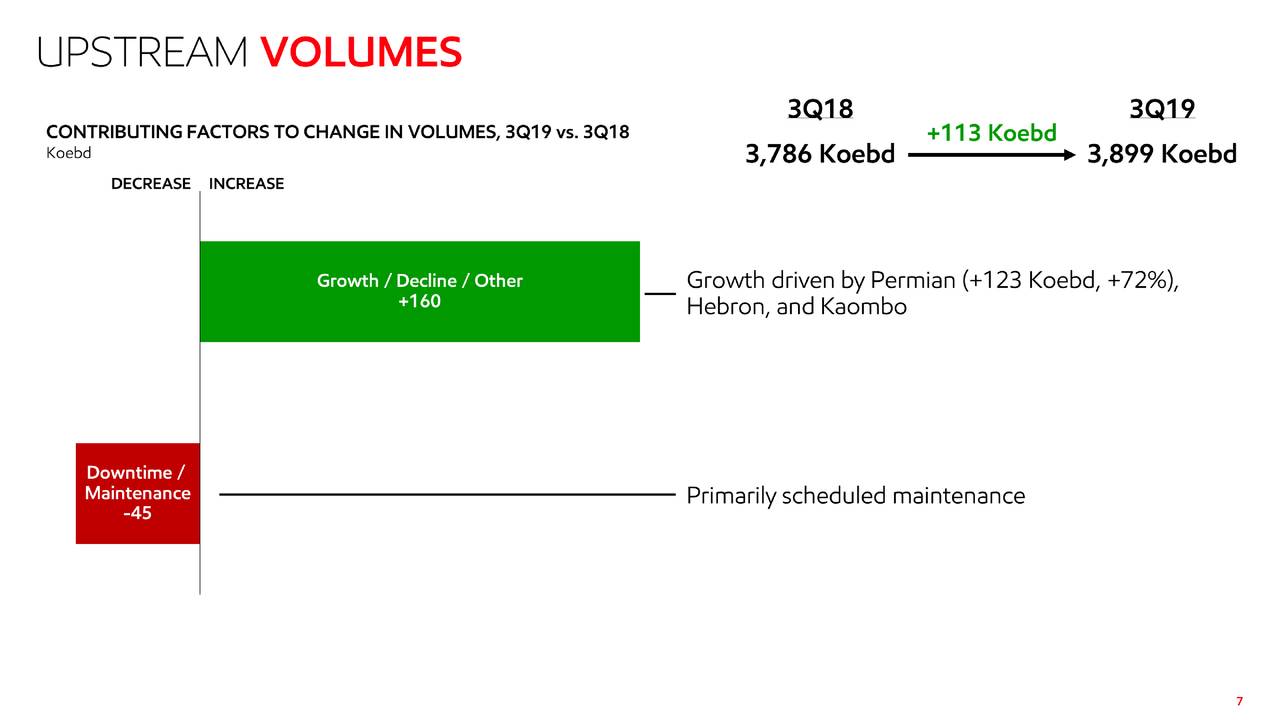 Its production from the Permian basin grew 7% from the previous quarter; the production is up 70% from the same period last year.
"We are making excellent progress on our long-term growth strategy," said Darren W. Woods, chairman, and chief executive officer. "Growth in the Permian continues to drive increased liquids production and we are ahead of schedule for first oil in Guyana."
Cash Generation is Supporting Exxon Mobil Stock Price
The company has the potential to generate strong flows to support its cash returns and share price. It has generated $9 billion of operating cash flow in the latest quarter. It has also been generating cash from asset sales. The company plans to sell $15 billion of assets in the coming years.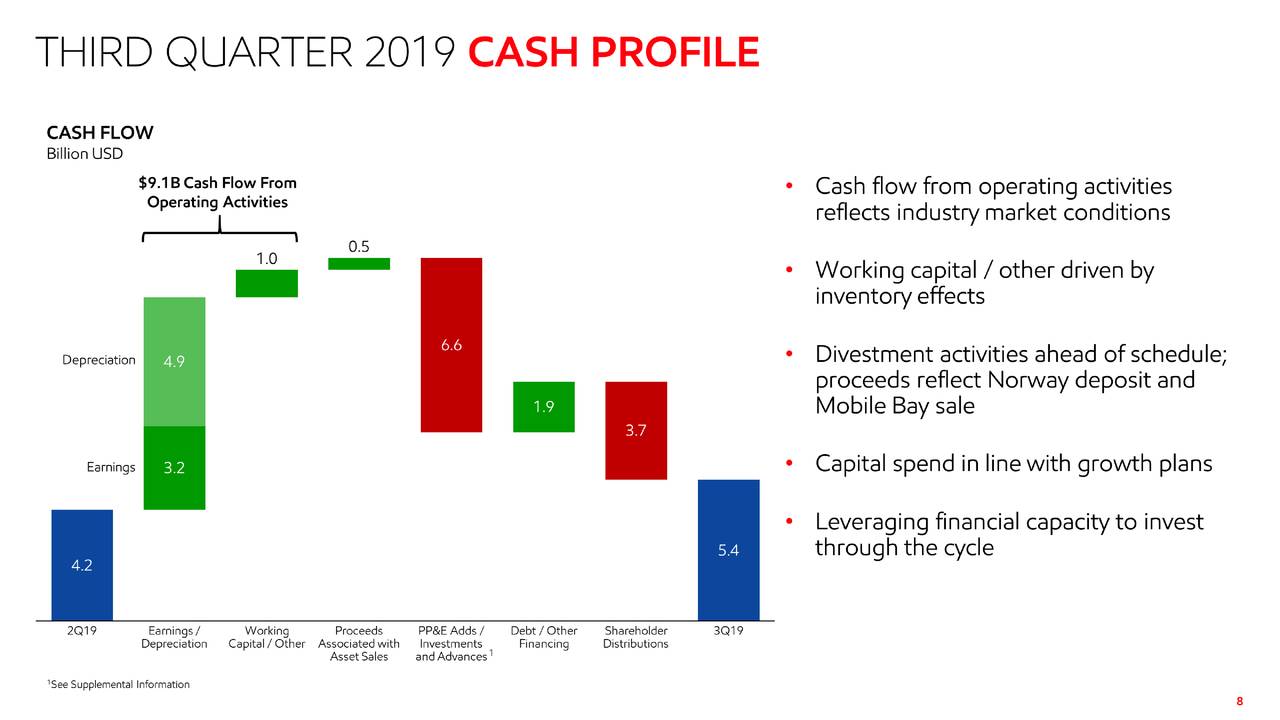 Unfortunately, XOM is likely to feel pressure in the short-term. This is due to depressed oil prices. Market pundits say increasing U.S. oil production could continue to create instability in oil prices. Overall, Exxon Mobil stock price is presenting a buying opportunity for long-term dividend investors.