ConocoPhillips (NYSE: COP) stock price has been under pressure over the past few months amid declining energy prices. Although its shares recovered slightly after bottoming around $50, the stock price is still presenting an attractive entry point. COP shares are down significantly from 52-weeks high of $80.
The company has also reported a significant decline in third-quarter revenue and earnings. The decline was only due to the drop in realized oil and gas prices. However, the company has successfully enhanced its production to reduce the impact of lower prices.  In addition, its cash generation remains strong enough to cover cash returns.
Cash Returns Are Safe
The company has recently raised its quarterly dividend by 38% to $0.42 per share. The dividend increase has boosted its dividend yield to 3%. In addition, COP has also announced a share buyback plan of $3 billion in fiscal 2020.
The company is working on the strategy of returning half of its cash generation to investors. It has returned almost 45% of cash operation to investors in the past three years.
"Since announcing our returns-focused value proposition in 2016, we have improved our underlying performance drivers and lowered our sustaining price for the business. Given these enhancements, we are confident we can fund a higher, growing cash dividend while maintaining a substantial, consistent buyback program," said Ryan Lance, chairman, and chief executive officer.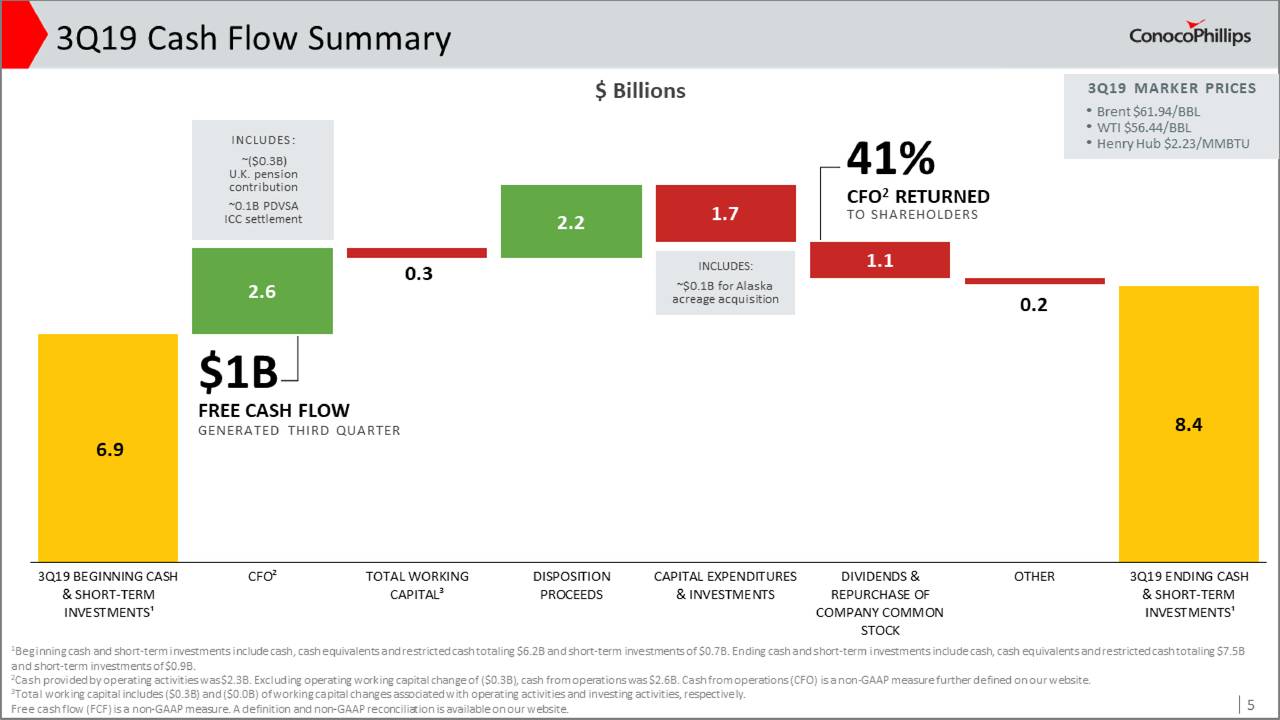 Its third-quarter free cash flows stood around $1 billion. Moreover, COP has generated $4 billion in free cash flows in the past three quarters. The cash generation is also receiving support from asset sales.
Production Growth Is the Catalyst for ConocoPhillips Stock Price
The largest U.S. E&P company Conoco reported third-quarter total production of 1.322 million boe/d. This represents an increase of 98,000 barrels of oil equivalent per day (boe/d), thanks to higher production from with output from U.S. shale basins.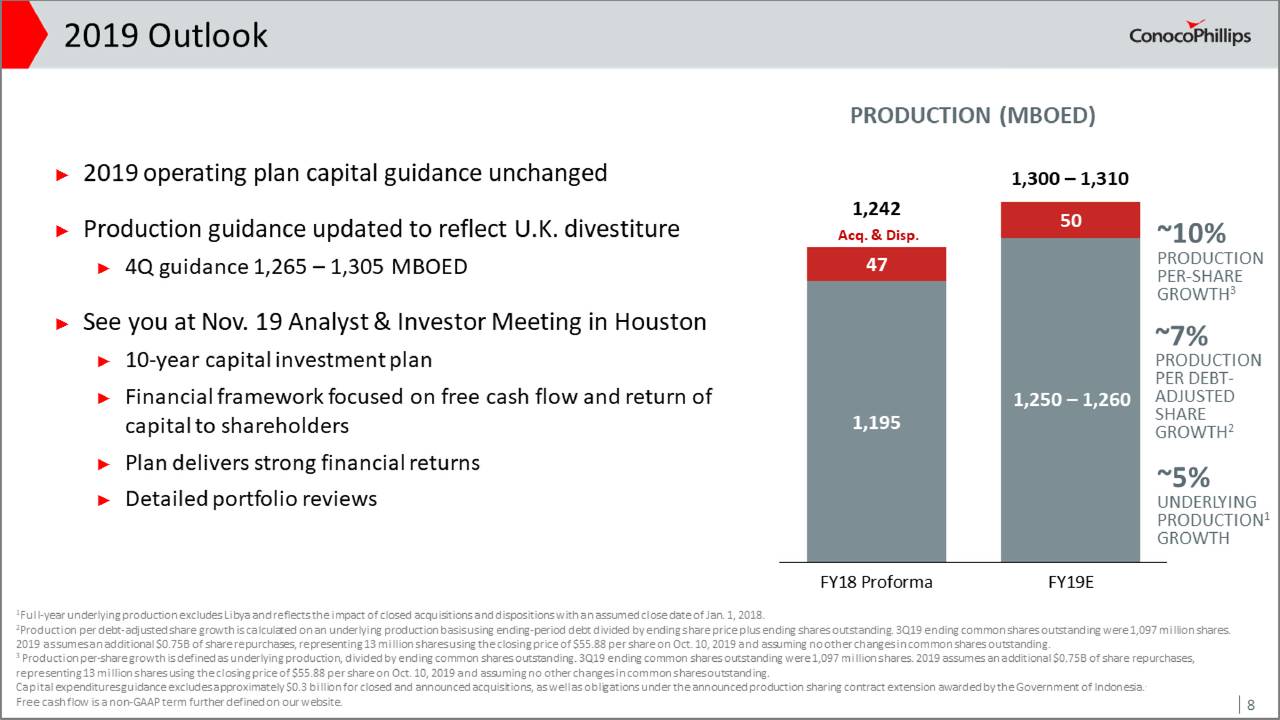 The company has been focusing on U.S. assets while it is selling low margins assets in the U.K. and other parts of the world. Overall, the cash returns and production potential are supporting ConocoPhillips stock price.
Click here to learn more about stock brokers and stock trading.