Comcast (NASDAQ: CMCSA) stock price gained 25% of value since the start of this year, supported by robust revenue growth and strong cash generation potential. The stock price is up close to 60% in the past five years.
Despite steady growth, the shares of a communication services company appear undervalued based on valuations. Its financial and fundamental factors are also supporting the upside momentum. It's business model is strong; the revenue generation model is not associated with economic and other market factors.
It operates through three business segments. The company's core cable business, which networks capable of providing television, phone services, and Internet access to roughly 55 million U.S. homes and businesses, or nearly half of the country. Its other business segments include NBC Universal and SKY.
The communication services company has also been impressing investors with a steady dividend growth; it has raised the annual dividend in the last 11 consecutive years.
The financial numbers are backing Comcast stock price momentum. The company has generated revenue growth of 23% Y/Y to $26.9 billion in the latest quarter. The company's customer relationship grew to 55 million. This includes the net addition of 456,000 customers in the second quarter. Its adjusted EBITDA and adjusted earnings per share grew at a double-digit rate compared to the previous year.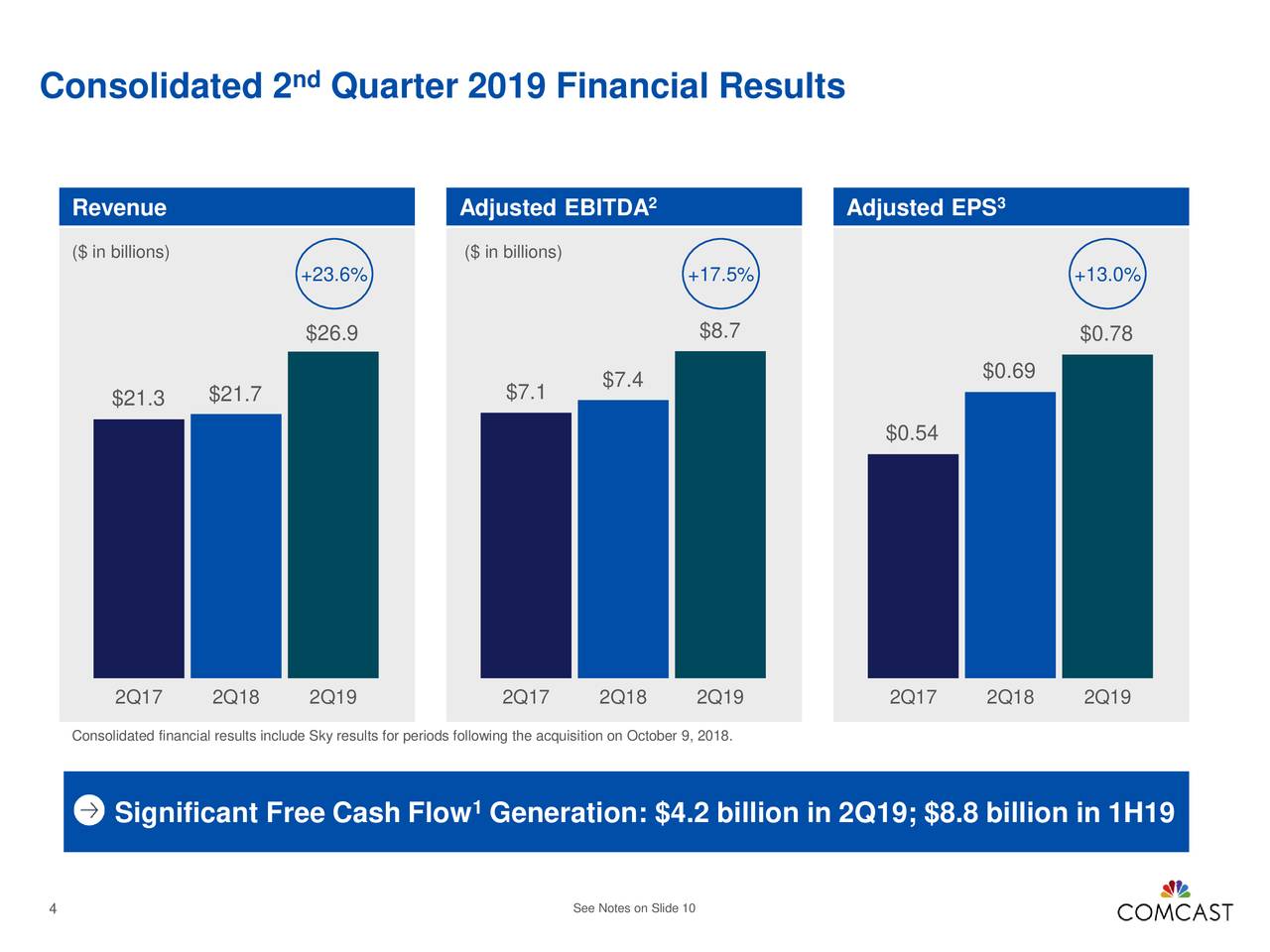 Brian L. Roberts, Chairman and Chief Executive Officer of Comcast Corporation, said, "Each of our businesses demonstrated healthy growth in adjusted EBITDA, contributing to a double-digit increase in adjusted earnings per share. Our company's consistent, profitable growth is fueled by our leading scale in direct customer relationships and premier content."
Comcast stock price is trading at attractive valuations. Its shares are trading around 1.92 times to sales and 15 times to earrings, down from the industry average of 2.12 and 20 times, respectively. The expected doubled digit growth in revenue and earnings are likely to support valuations and Comcast stock price.