Chesapeake Energy (NYSE: CHK) stock price lost more than half of its value this month alone due to debt obligations and going concern issues. CHK shares are down almost 70% since the beginning of this year. The share price selloff has been receiving support from bearish sentiments regarding the declining oil and gas prices.
However, some market pundits believe Chesapeake is in a position to manage the debt obligations. They are seeing the dip in Chesapeake stock price as a buying opportunity for long-term investors.
The company has started working on various strategies to cope with the situation. These strategies include lower capex spending along with a reduction in operating expenses.
Morgan Stanley is Positive About Chesapeake Energy Stock Price
It's true that several analysts and traders are showing concerns over significant debt levels and low cash generation potential. Fortunately, Morgan Stanley has a different opinion. The firm expects CHK to manage a potential break-in some of its debt obligations.
MS has set the price target around $1.25, which represents close to a 100% increase from the current level. The firm says "It expects CHK to "successfully manage through the potential covenant breach in 2020, [although] it will likely require strategic action and/or waivers."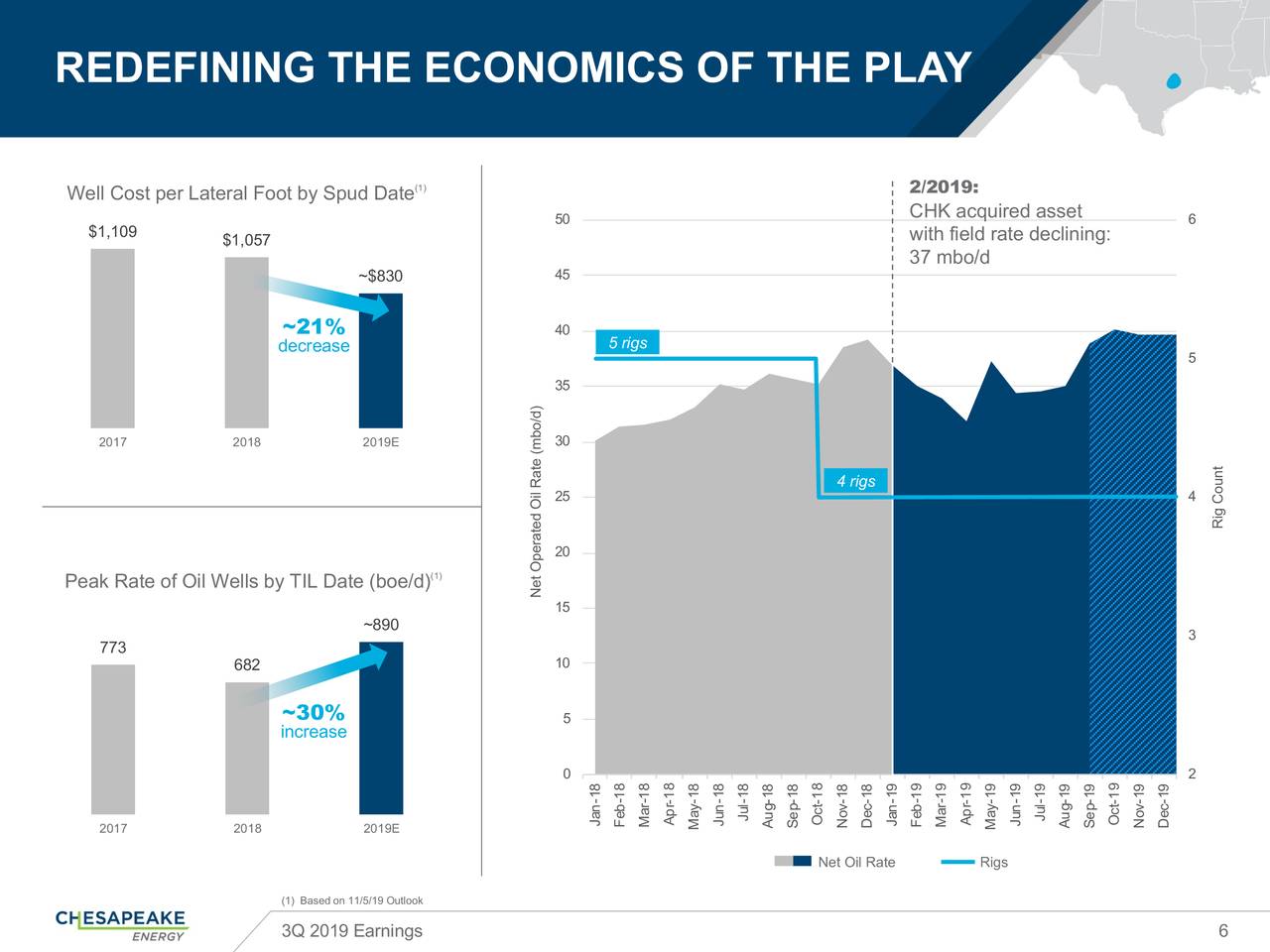 Some other analysts claim that CHK has several options to fulfill debt obligations. For instance, James Mick, a portfolio manager with Tortoise Advisors says the bankruptcy is not looming in our view.
Going Concerns Issue and Low Price Could Keep CHK Shares Under Pressure
Chesapeake Energy has issued going concern warning following lower than expected third-quarter results. The company says they might not be able to continue if oil and gas prices persist at the current level.
On the other hand, oil and gas prices are not showing any sign of improvement considering the imbalance between demand and supplies. Therefore, the Chesapeake Energy stock price is likely to remain under pressure in the coming days. Investors need to take a closer look at the energy sector and CHK's balance sheet before taking a position.
Click here to learn more about stock brokers and stock trading.