Fitbit (NYSE: FIT) stock price has been extending the downward trend over the past twelve months. Its stock lost more than 40% of value since the start of this year. The shares are currently trading at the lowest level in the last 52-weeks.
However, analysts are seeing the drop in Fitbit stock price as an attractive buying opportunity for value investors. Roth Capital analyst Scott Searle, for instance, sees improving fundamentals for Fitbit. New subscription service and Versa 2 are among the catalysts for revenue and stock price growth, according to Roth Capital analyst.
Searle expects the 14M users to pay an average of $14-16 a month for the subscription. Roth Capital has set a price target of $8 – with a Buy rating.
Its deal with Singapore's government could add to share price upside potential.
The company agreed to supply fitness trackers to customers from Singapore's. Fitbit initially expects to provide products to hundreds of thousands of consumers. The company aims to reach 20% of the population in the coming years. At present, it anticipates revenue growth of 5% for its Health Solutions unit in 2019 due to agreement with Singapore's government.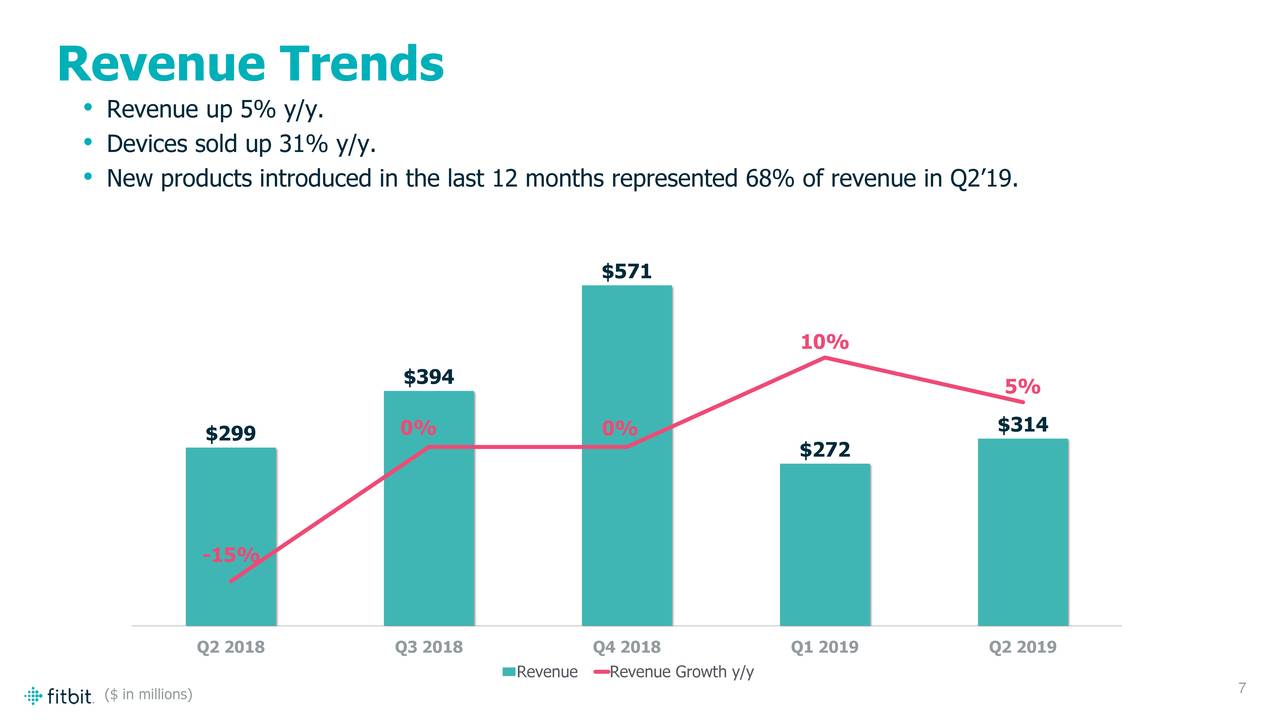 Besides Singapore deal, the company appears in a solid position to support the stock price performance. It has topped revenue and earnings estimate for the second quarter. Its Q2 revenue grew 5% year over year to $313 million. The revenue growth is driven by a 16% increase in healthcare revenue.
James Park, co-founder, and CEO said, "We saw growth in devices sold increased active users and continued growth in our Fitbit Health Solutions channel, up 42% in the first half of 2019. We have made progress in diversifying our revenue towards building more predictable, recurring revenue streams with the launch of our premium services in two test markets."
Overall, Bulls are optimistic that Fitbit stock price drop is presenting a buying opportunity. They believe several catalysts are supporting the upside price momentum.