Exxon Mobil (NYSE: XOM) stock price is offering an attractive buying opportunity amid the potential increase in oil prices. Iranian-aligned Houthi rebels drone strikes have erased almost half of the Saudi oil production.
Oil prices soared sharply in Monday trading due to the prospects for the decline of 5 million barrels per day in Saudi production.
Crude oil price surged 19% following news of drone attacks, the largest intraday gain since 1991. WTI price also experienced similar gains. Yemen's Houthi rebels claimed credit for the drone attack. They say they have sent 10 drones to strike at Aramco (ARMCO) facilities.
Analysts say the decline in production from the largest OPEC producer would give a significant boost to oil prices.
Exxon stock price is also likely to get a momentum amid the potential improvement in oil prices. Exxon stock price is currently trading well below from its 52-weeks high of $87 a share.
The potential rally in oil prices is likely to support its share price. In addition, the benefit of improving oil prices is not limited to its share price performance. Exxon has significant production potential.
Its production in the second quarter increased 7% year over year to 3.91M boe/day. The growth in production is driven by the Permian Basin. It's Permian Basin production jumped 90% from the year-ago period, up 20 % Q/Q.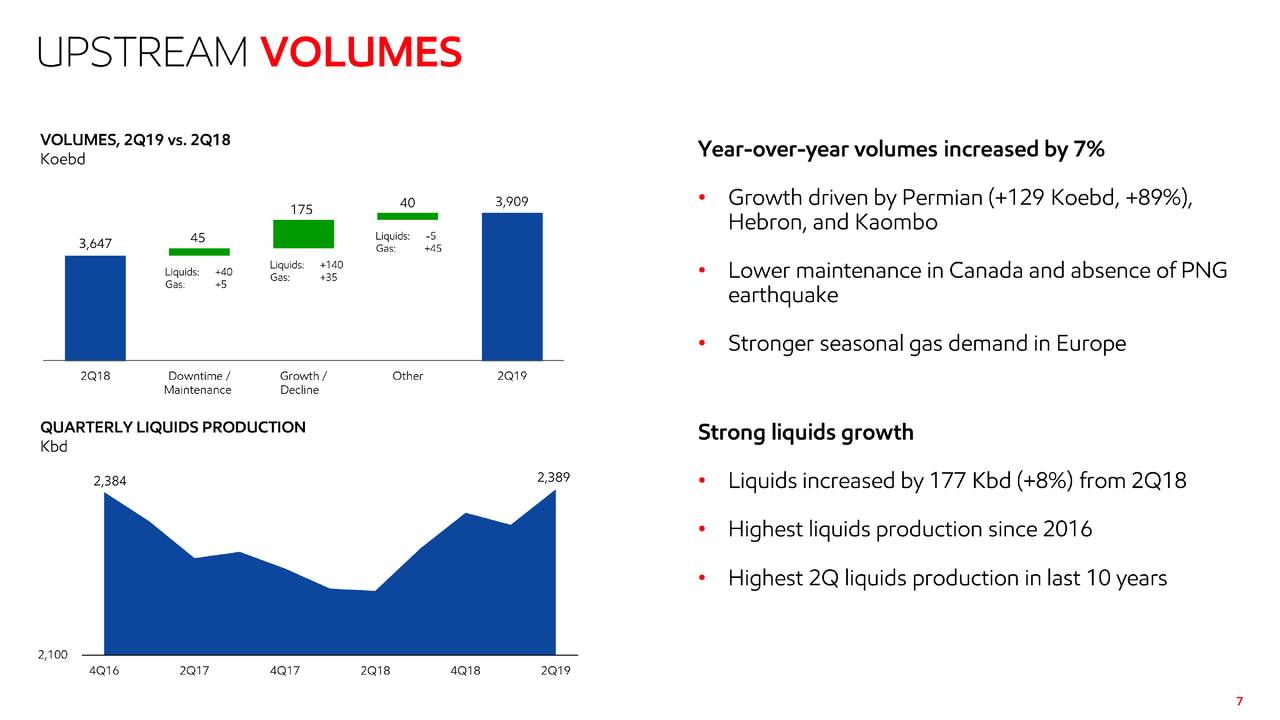 Darren W. Woods, ExxonMobil chairman, and the chief executive officer said, "The company appears optimistic about future growth prospects. Our upstream liquids production increased by 8 percent from last year, driven by growth in the Permian Basin, and we are preparing to startup the Liza Phase 1 development in Guyana, where the estimated recoverable resource increased to more than 6 billion oil-equivalent barrels."
Besides from Liza Phase 1, the company is working on several other projects such as Stabroek Block to expand its production potential. Overall, the improvement in oil prices would enhance Exxon Mobil stock price and financial numbers.