Boeing (NYSE: BA) stock price has lost significant value in the last couple of months amid controversy related to 737 MAX charges and lower 737 deliveries. The company reported a substantial decline in revenues and a massive loss in the latest quarter.
After hitting an all-time high of $446 at the end of the first quarter, Boeing stock price has started losing momentum. Its share price loss extended the momentum last month following lower than expected results for the second quarter.
Boeing stock price has hit $320 last week before stabilizing around $350 at present. The upside momentum appears limited as financial numbers are likely to remain lower than previous expectations.
Its second-quarter revenue of $15.8 billion declined 35% from the year-ago period. The decline is due to 737 MAX impacts and higher defense and services volume. The company has also reported a massive loss of $5.21 per share compared to the profit of $3.33 per share. The charges related to 737 MAX reduced its revenue by $5.6B and earnings by $8.74 per share in the second quarter.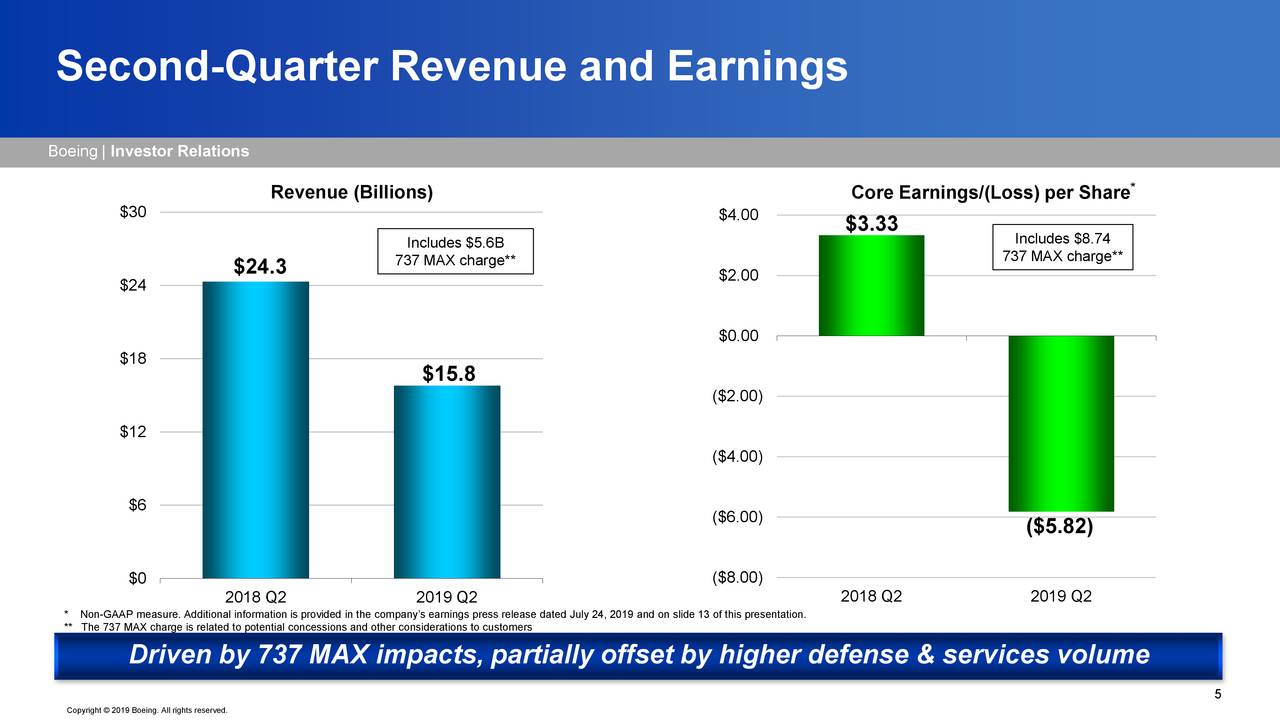 "This is a defining moment for Boeing and we remain focused on our enduring values of safety, quality, and integrity in all that we do, as we work to safely return the 737 MAX to service," said Boeing Chairman, President, and Chief Executive Officer Dennis Muilenburg.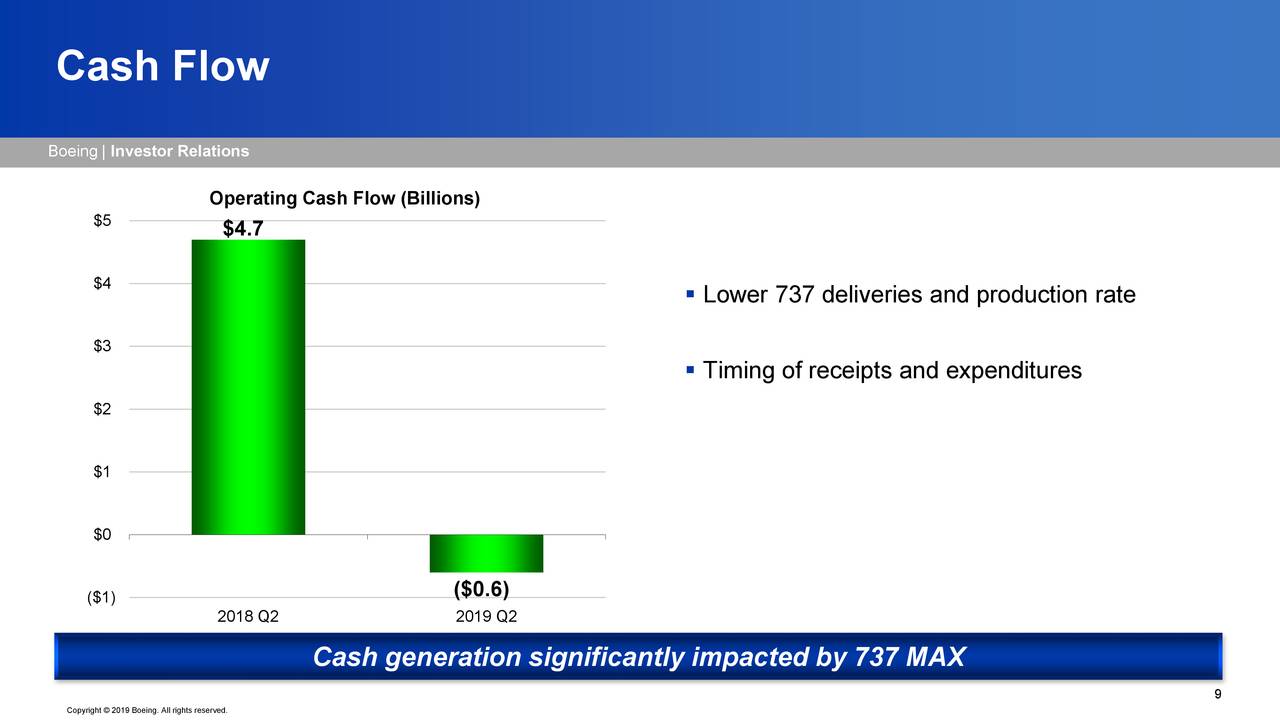 Boeing has been experiencing difficulties in returning cash to investors in the form of dividends. Its cash flows were negative in the latest quarter. BA has generated negative operating cash flow of $0.6 billion. This means that the company has to use external sources to fulfill capital requirements and dividends. Looking at the mounting pressure on cash flows, Standard & Poor plans to lower its credit ratings for BA. S&P claims that Boeing's credit figures will decline in the next few quarters; the debt could stand around $24 billion due to working capital build-up and dividend payments.