Microsoft (NASDAQ: MSFT) stock price rallied more than 35% since the start of this year. MSFT shares are currently hovering close to an all-time high of $140. However, analysts are expecting further upside momentum in MSFT shares.
This is evidence from Barclays and Jefferies confidence in its future fundamentals. Analysts believe the bullish trend is backed by sustainable growth in financial numbers despite macroeconomic headwinds. The dividend growth and share buybacks are among the share price catalysts.
Analysts are Optimistic About Microsoft Stock Price
The largest tech company is likely to beat earnings estimates and shares are well set to extend the rally.
Barclays says, "Markets are nervous about growth, but our VAR survey results were solid and the set- up for most of our companies suggests another round of beat and raise numbers."
Jefferies, on the other hand, appears bullish on Microsoft stock price. The firm has raised its stock price target to $160 with a buy rating.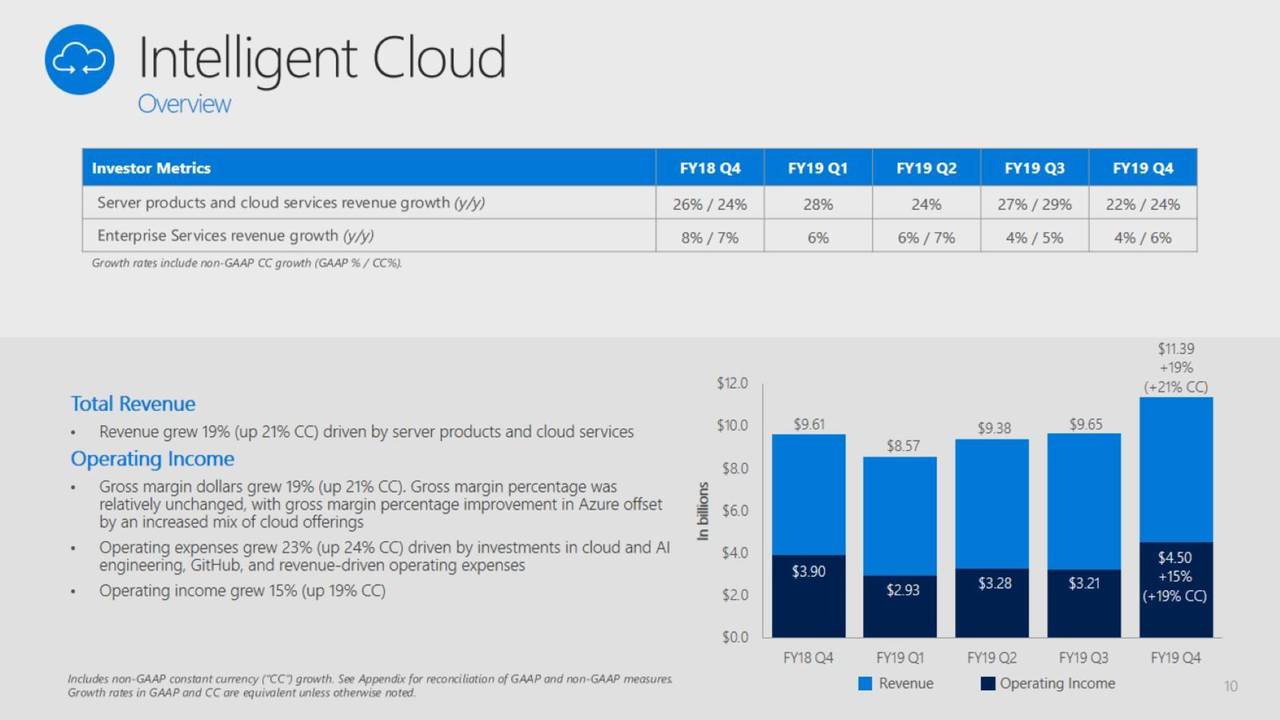 Morgan Stanley analyst Keith Weiss believes improving gross margins from the commercial cloud segments sets the company in a position to capitalize on emerging Hybrid Cloud architectures. MS has set the MSFT shares price target at $155.
Financials are Backing Upside Momentum
The tech company has been impressing investors and traders through the robust growth in financial numbers.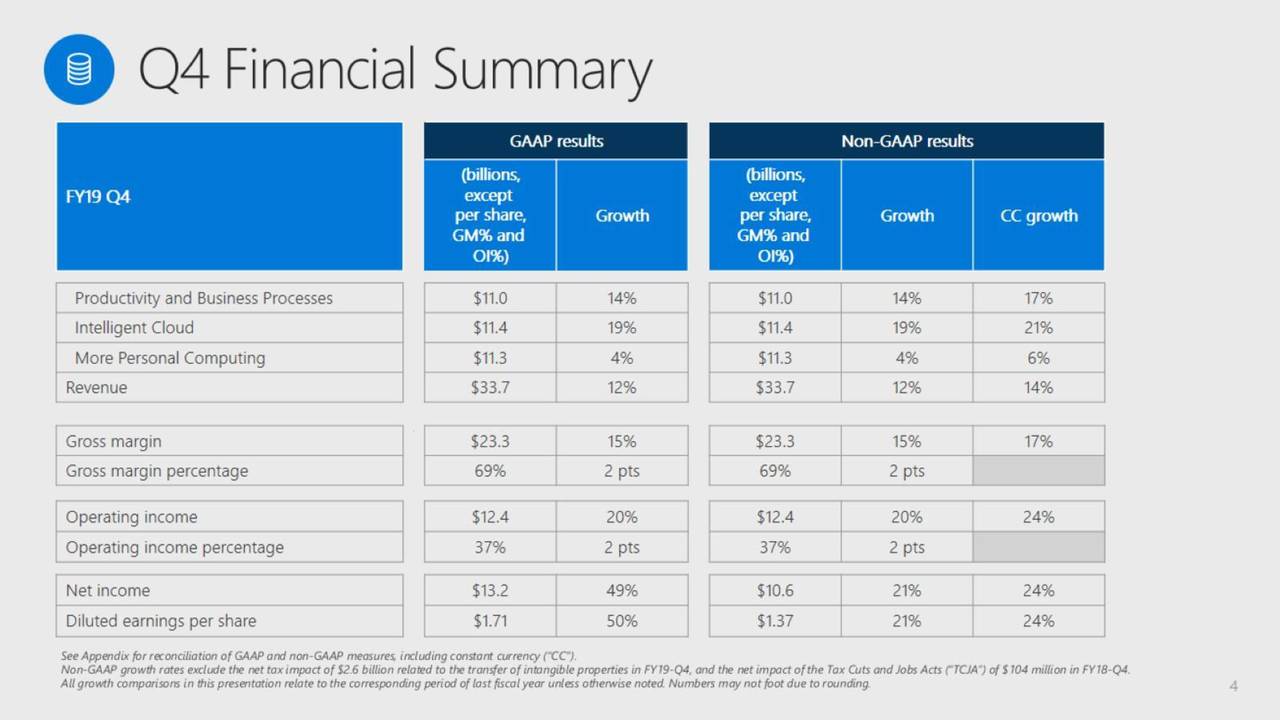 It has generated double-digit revenue and high double-digit earnings growth in fiscal 2019. The company expects to generate first-quarter revenue in the range of $31.8B to $32.4B. It anticipates double-digit revenue and earnings growth for fiscal 2020.
The substantial growth in dividends and share buybacks is evidence of Microsoft's confidence in its future fundamentals. It has recently raised the quarterly dividend by 11% to $0.51 per share, yielding around 1.48%. The company also announced a share buyback plan of $40 billion.
Overall, several catalysts are supporting Microsoft stock price momentum in the coming days. Therefore, buying and holding MSFT shares appears like a good strategy.