Aurora Cannabis (NYSE: ACB) stock price has been experiencing the bearish trend over the past few months. The stock price has lost more than half of its value in the last six months amid investors concerns on supply and demand dynamics.
The significant growth in recreational and medical cannabis production has raised investors concerns.
In addition, lower than expected financial performance in the latest quarter added to investors concerns.
Its fourth-quarter revenues grew 52% compared to the previous quarter. Unfortunately, the revenue growth came lower than expectations. The revenue fell short by C$4.6M from the consensus estimate.
Aurora's Canadian consumer cannabis revenue surged 52% Q/Q while medical cannabis revenue grew 10% to C$29.7M. The wholesale revenues were standing around C$20.1M in the fourth quarter.
Moreover, the company's margins have also disappointed analysts and investors.
Its gross margin on cannabis net revenue stood at 58% compared to estimate for above 60%.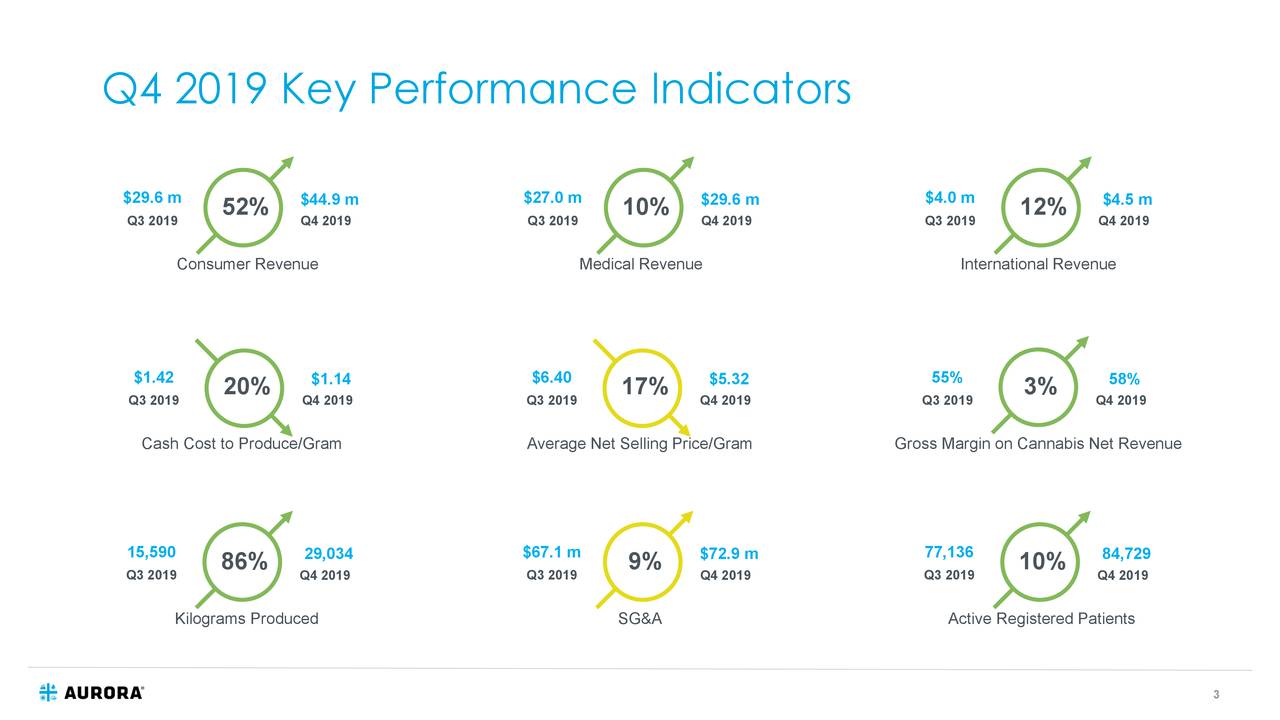 On the positive side, Aurora's cash cost to produce declined 20% to C$1.14/gram. It generated an adjusted EBITDA loss of $11.7 million in the fourth quarter. The company had generated a loss of $36.6 million in Q3 2019.
The company is looking to expand its presence in the United States to enhance its revenue base.
"We are working to extend our reach in the U.S. markets," CEO Terry Booth said. "Our partnership with the UFC is a basis to explore CBD-from-hemp and hemp food products. We are also exploring additional opportunities and leveraging our Strategic Advisor."
The company has also been seeking to expand its production volume to drive growth. Its production volume rose 86% quarter over quarter to 29,034 kgs. The company says they are using the best cultivation methods to grow consistent and high-quality cannabis at scale.
Overall, the uncertain market environment along with the prospects for oversupply could continue to hurt investor's sentiments. Therefore, Aurora Cannabis stock price is likely to remain under pressure in the short-term.