AT&T (NYSE: T) is among the companies that offer massive cash returns to investors. It is considered as one of the best stocks for retirees and dividend investors. The company has raised dividends in the past 36 successive years. AT&T recently announced a 2% dividend increase for the following four quarters.
The company has also been awarding investors with big cash returns in the form of share buybacks. It has recently announced a $4 billion share buyback to support its earnings per share and dividend per share.
Moreover, investors should also expect initial capital appreciation, thanks to the steady share price growth potential. Its shares grew almost 27% year to date.
AT&T Cash Returns are Safe
The company's strategy of returning massive cash to investors appears safe. This is because of sustainable growth in financial numbers. The company expects to generate compound annual revenue growth in the range of low mid-single-digit over the next three years. The revenue growth is likely to be driven by strength in wireless, WarnerMedia and Mexico.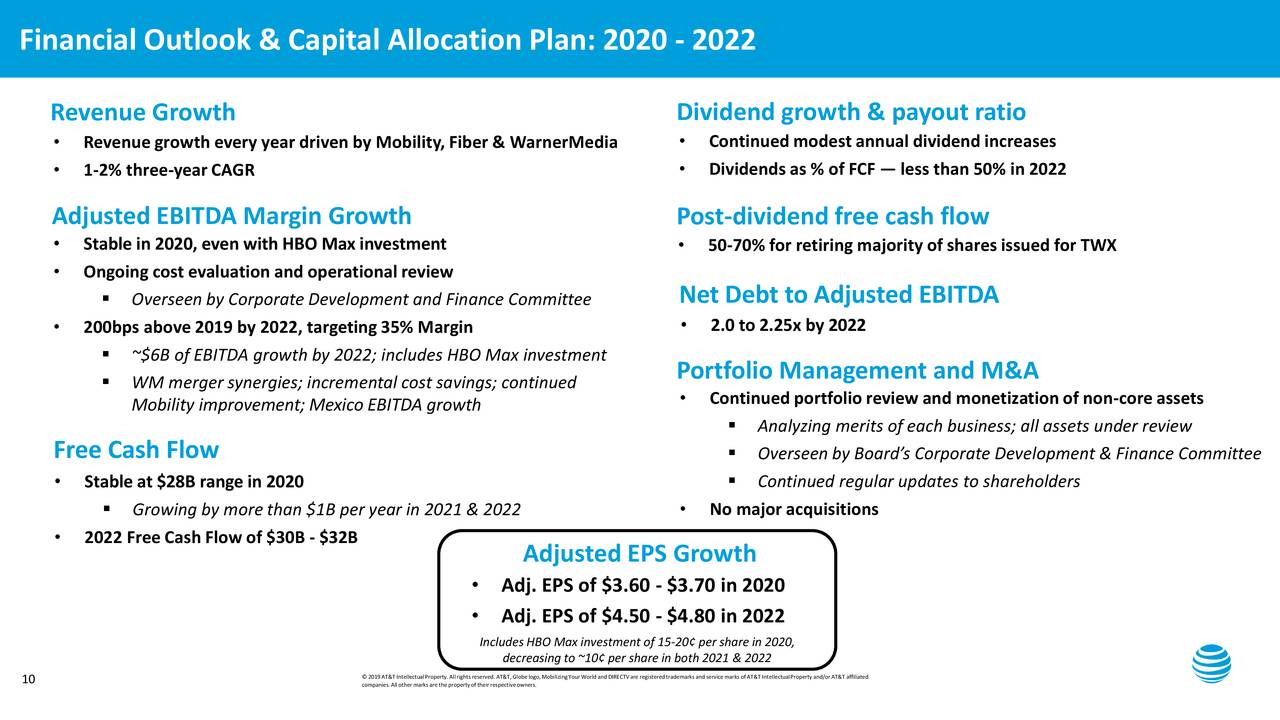 On the other hand, AT&T is seeking to expand its margins through cost cuttings and operational efficiencies. In addition, share buyback plans would also offer support to earnings per share. Consequently, the communication company anticipates EBITDA margins to grow by 200 basis points by 2022.
Cost Savings and Share Buybacks Will Support Earnings
The company says they have achieved annual cost savings of 6-8%, and they plan to extend the momentum in the following years.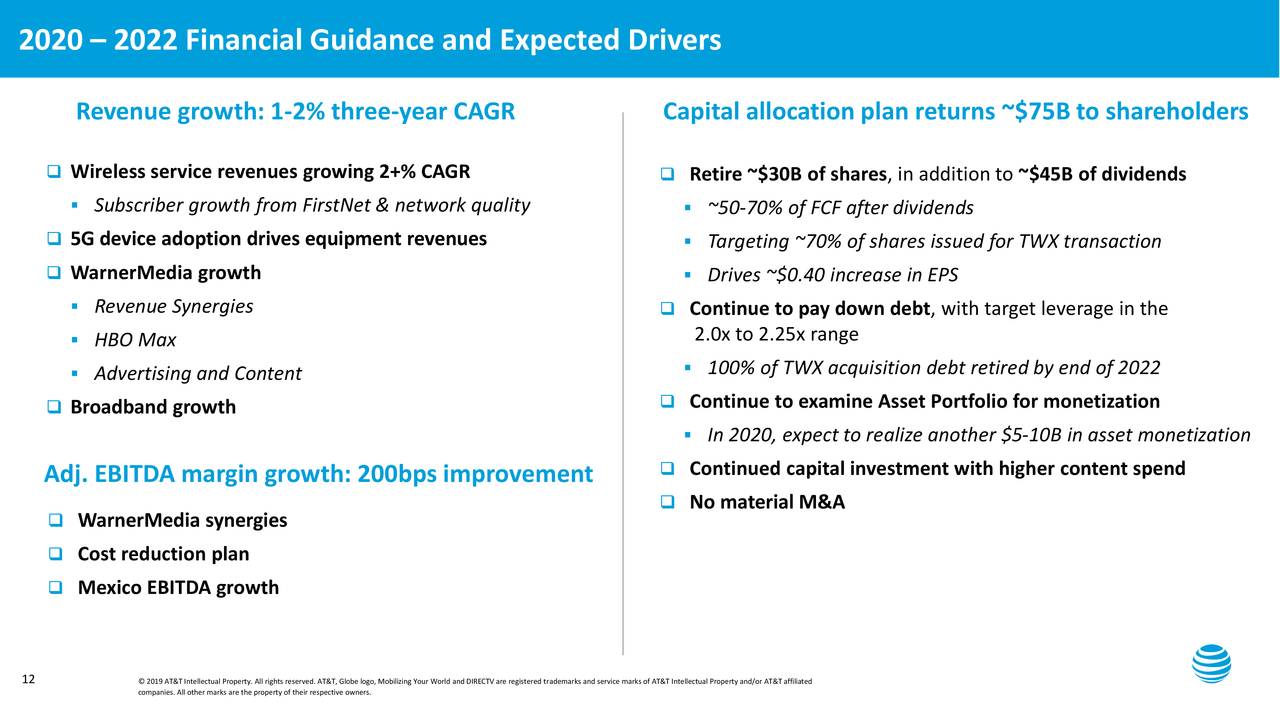 CFO John Stephens says, "AT&T will continue to invest in the business while supporting continued modest annual dividend growth and retiring shares." Specifically, it's evaluating a 100M-share accelerated buyback for Q1 2020, and by the end of 2022 the company expects to retire 100% of the debt it incurred to acquire Time Warner."
Moreover, the company's cash generation offers a complete cover to cash returns. It expects 2019 free cash flow around $28B compared to dividend payments of $14 billion.