International Business Machine (NYSE: IBM) stock price has been trading in a narrow range of $140 since the start of this year. Fortunately, market pundits expect the formation of a bullish trend in the coming days.
Analysts believe the transformation of business and recent acquisitions has set the company to generate sustainable revenue and earnings growth. UBS has set the IBM stock price target at $170 – with a Buy rating.
UBS Analyst John Roy said, "The Red Hat deal should turn IBM from a revenue decliner … into a sustainable mid-single-digit grower." The analyst expects significant growth in earnings and cash flows in the coming days.
Morgan Stanley claims that business transformation will lead the company to generate sustainable growth. The firm has set IBM stock price target of $170 with Overweight ratings.
The Red Hat acquisition has set the company to keep a leadership position in hybrid multicloud. The company expects Red Hat acquisition to generate earnings per share by the end of 2020.
Ginni Rometty, IBM chairman, president, and the chief executive officer said, "With the completion of our acquisition of Red Hat, we will provide the only true open hybrid multicloud platform in the industry, strengthening our leadership position and uniquely helping clients succeed in chapter 2 of their digital reinventions."
IBM anticipated 2019 earnings per share in the range of $12.80 compared to its previous guidance of $13.90 and the analyst's consensus estimate for $13.80. It expects 2020-21 revenue to grow around the mid-single-digit while the operating income growth is expected around the high-single digits.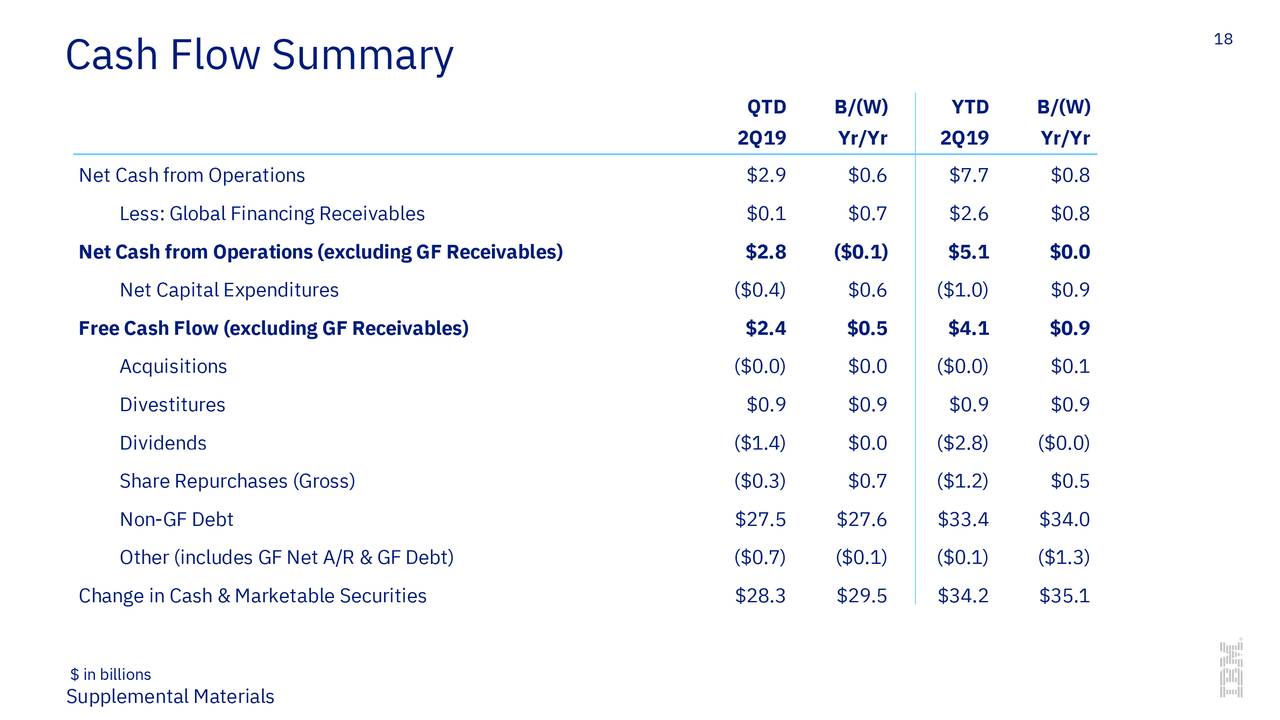 It continues to expect this year free cash flows around $12 billion compared to dividend payments of $5.6 billion. The significant gap in free cash flows and dividend payments offers a room for share buybacks and investment in growth opportunities.
IBM stock price is also likely to receive support from valuations. Its stock looks undervalued trading around 14 times to earnings and 1.63 times to sales compared to the industry average of 20 and 2.15 times, respectively.
Click here to learn more about stock brokers and stock trading.