Amgen (NASDAQ: AMGN) stock price remains rangebound over the last two years. The stock price continues to trade around $200 level. Amgen shares have hit 52-weeks high $212 last month.
Amgen stock price tumbled amid increasing competition and soft financial performance. The company's revenue and earnings remain unstable in the past couple of years. This is evident from its soft performance in the latest quarters.
Soft financials are Impacting Amgen Stock Price
Amgen has generated negative revenue growth in the latest quarter. Its second-quarter revenue of $5.87 billion decreased 3% from the previous year period. The negative revenue growth is driven by a 2% decrease in product sales compared to last year's quarter.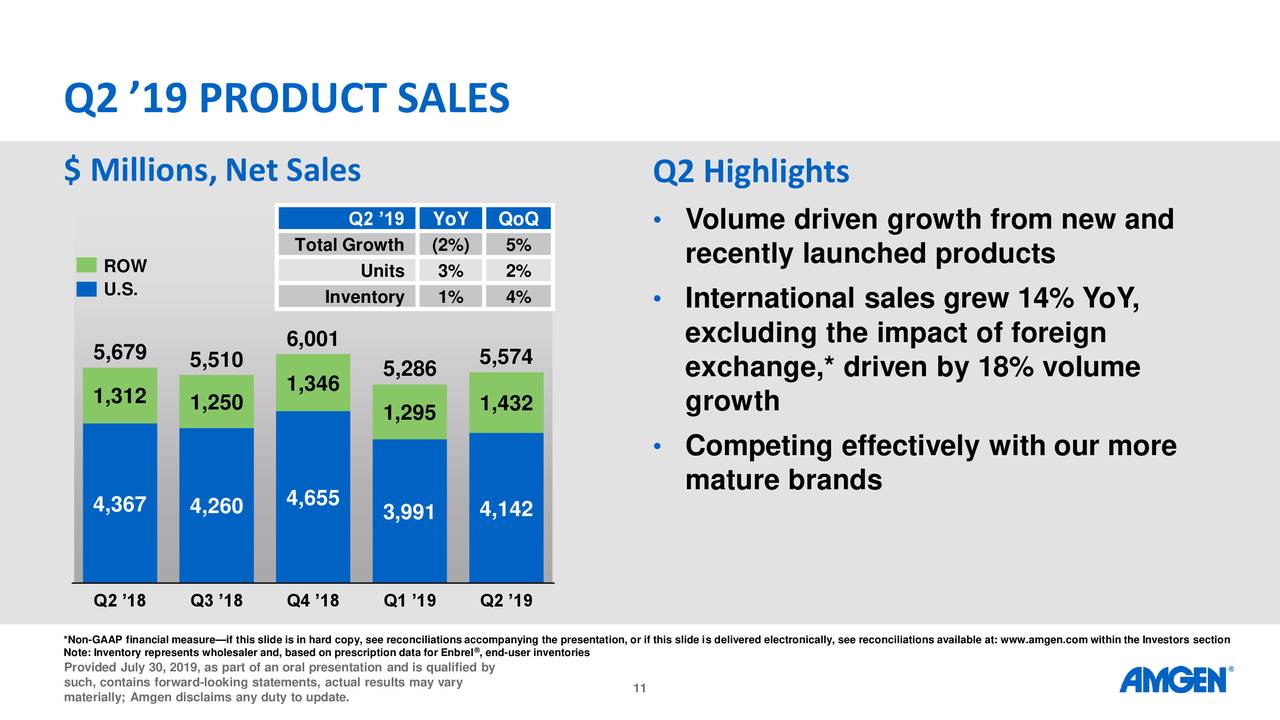 Its margins also remain under pressure. However, the company's strategy of lowering the outstanding shares added to earnings potential.
Its net income declined 5% year over year in Q2 while earnings per share increased 4% to $3.57. The company claims they are launching new products to support the revenue base and earnings.
"With our newer products generating strong volume gains globally and many first-in-class medicines advancing through our pipeline, we are well-positioned to serve patients and deliver long-term growth for our shareholders," said Robert A. Bradway, chairman, and chief executive officer.
Dividend Growth is Questionable
The company has a history of increasing its dividend at a double-digit rate. Its average dividend growth in the past five years stood around 22%. It currently offers a quarterly dividend of $1.45 per share, yielding around 2.97%.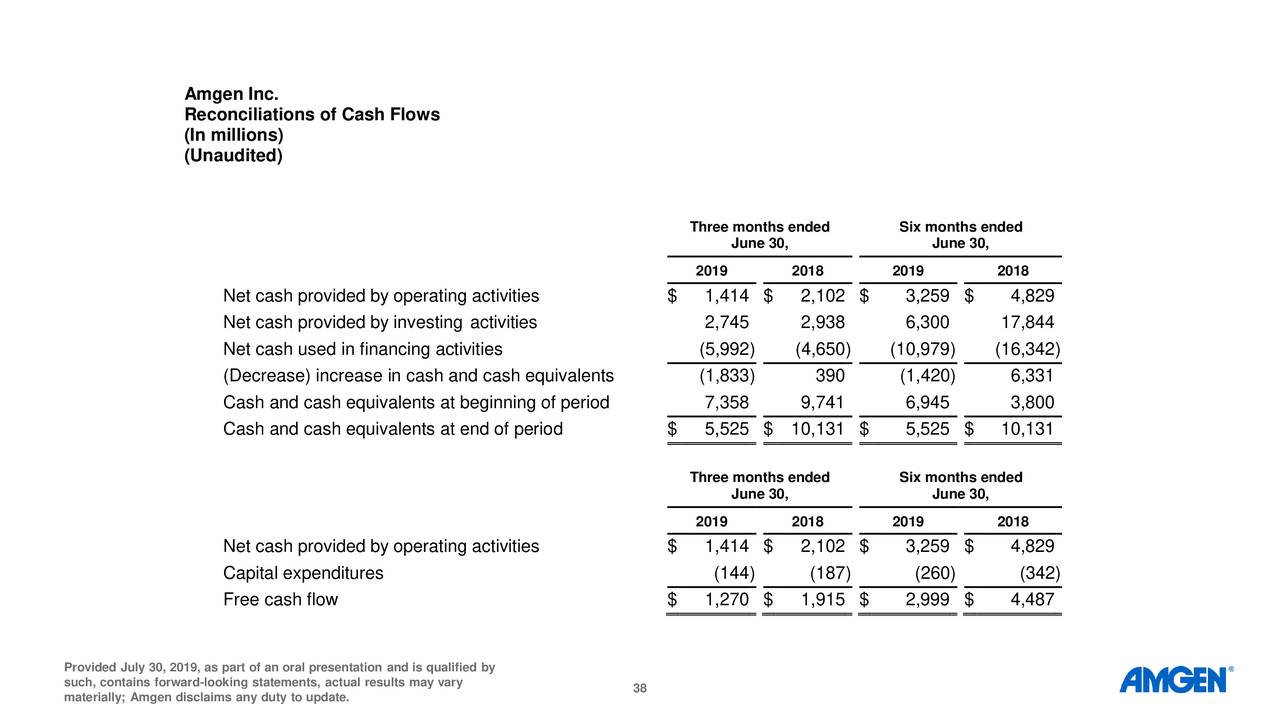 The sluggish financial numbers are also impacting Amgen's cash-generating potential. The company has generated $1.3 billion in free cash flows in the latest quarter. This is slightly high from dividend payments of $0.9 billion.
It has also been working on share buybacks. Thus, the company has limited room for dividend growth. In addition, free cash flows are also not offering support for investments in growth opportunities. Overall, Amgen stock price is likely to remain under pressure in the short-term.