AMD (NASDAQ: AMD) stock price soared to the highest level this year after reporting stronger than expected performance from its new product line. The shares are trading around $37 at present, up close to 90% year to date. The robust share price momentum is also supported by improving market outlook.
The market analysts have raised their targets for AMD stock price despite higher valuation. The shares are currently trading at 55 times to earnings compared to the industry average of 20 times.
Market Pundits are Presenting a Bull Case for AMD Stock Price  
Although the share price and valuations doubled since the start of this year, market analysts are seeing the acceleration of the bullish trend.
Rosenblatt has set a Buy rating for AMD with a price target of $52. The firm says, "AMD reported clean "meet and meet" earnings results for Q3 and Q4." Rosenblatt believes that the company is well set to continue the momentum in the coming quarters. The firm is showing confidence in broad-based desktop and server deployments, a new game console cycle and continuing notebook traction.
New Product Line Is Likely to Boost Financial Numbers
The company has generated 9% year over year revenue growth in the third quarter. The revenue is up 18% from the previous quarter. The revenue growth is supported by 7nm Ryzen, Radeon and EPYC processor sales. Q3 was the best quarter in terms of revenue growth since 2005.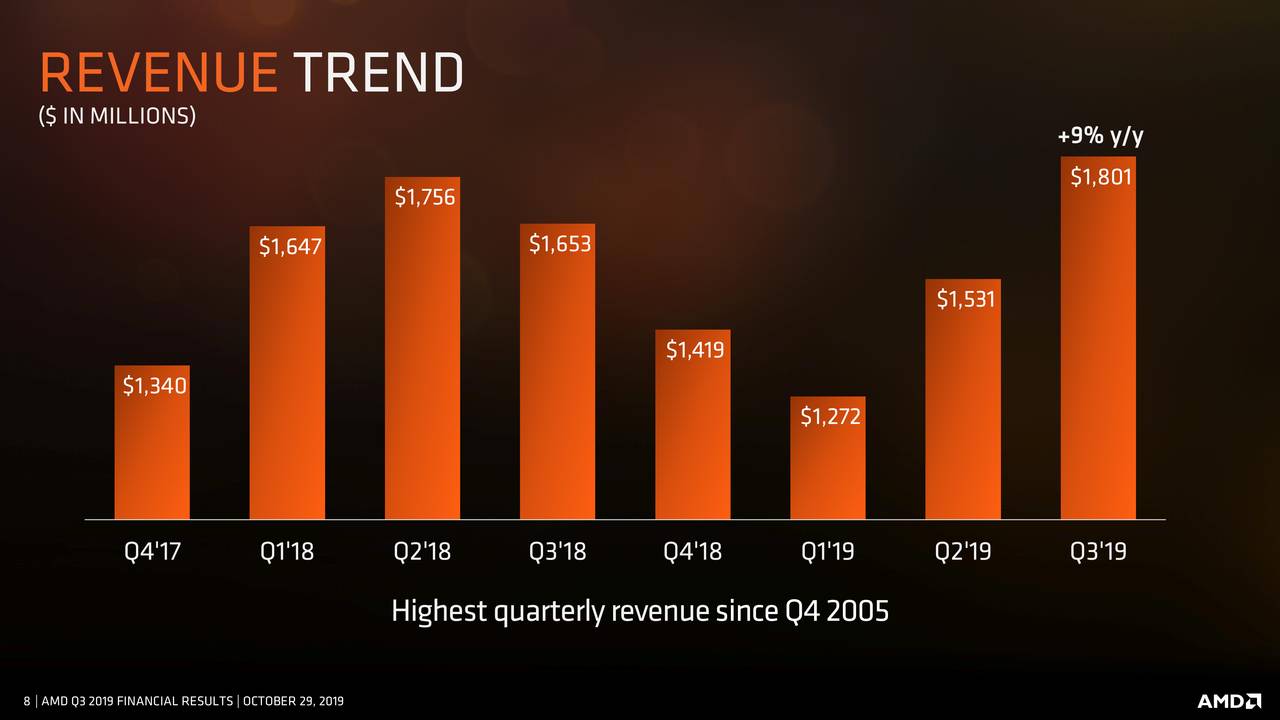 AMD's margins and net income also experienced a substantial boost, thanks to 7nm Ryzen, Radeon and EPYC processors. It reported the highest third-quarter gross margin since 2012. Its net earnings per share of $0.18 increased from last quarter earnings of $0.13 per share.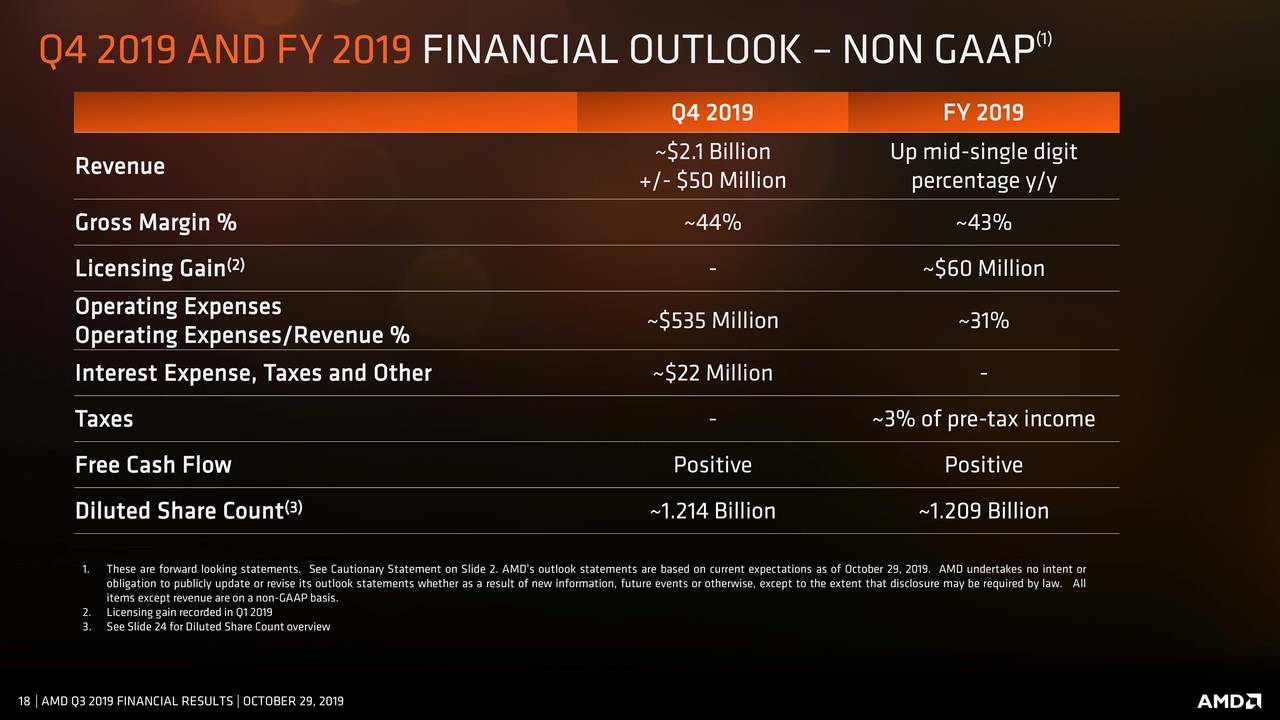 The company looks optimistic about future trends. The CEO said, "We have the strongest product portfolio in our history, significant customer momentum and a leadership product roadmap for 2020 and beyond."
AMD expects fourth-quarter revenue to increase 49% year over year and 17% from the previous quarter. Therefore, robust revenue growth is likely to back the bullish trend for AMD stock price.