Alibaba (NYSE: BABA) stock price rebounded substantially after experiencing a bearish trend during the past two quarters. BABA shares are currently hovering close to a previous all-time high of $195. The stock price bounce back is supported by several factors such as trade war agreement, financial performance, and the broader market rally.
Baba shares rallied close to 35% since the beginning of this year. Analysts argue that Alibaba's stock price rally is sustainable. The higher than expected growth in the second quarter along with a solid outlook is likely to drive BABA share price higher.
Alibaba Highlighted Growth Across All Business Areas
Alibaba reported significant financial and operational growth in the latest quarter. Its Q2 revenue of $16.65 billion surged 40% year over year. The revenue growth is driven by the cloud computing segment, which grew 64% to $9.5 billion.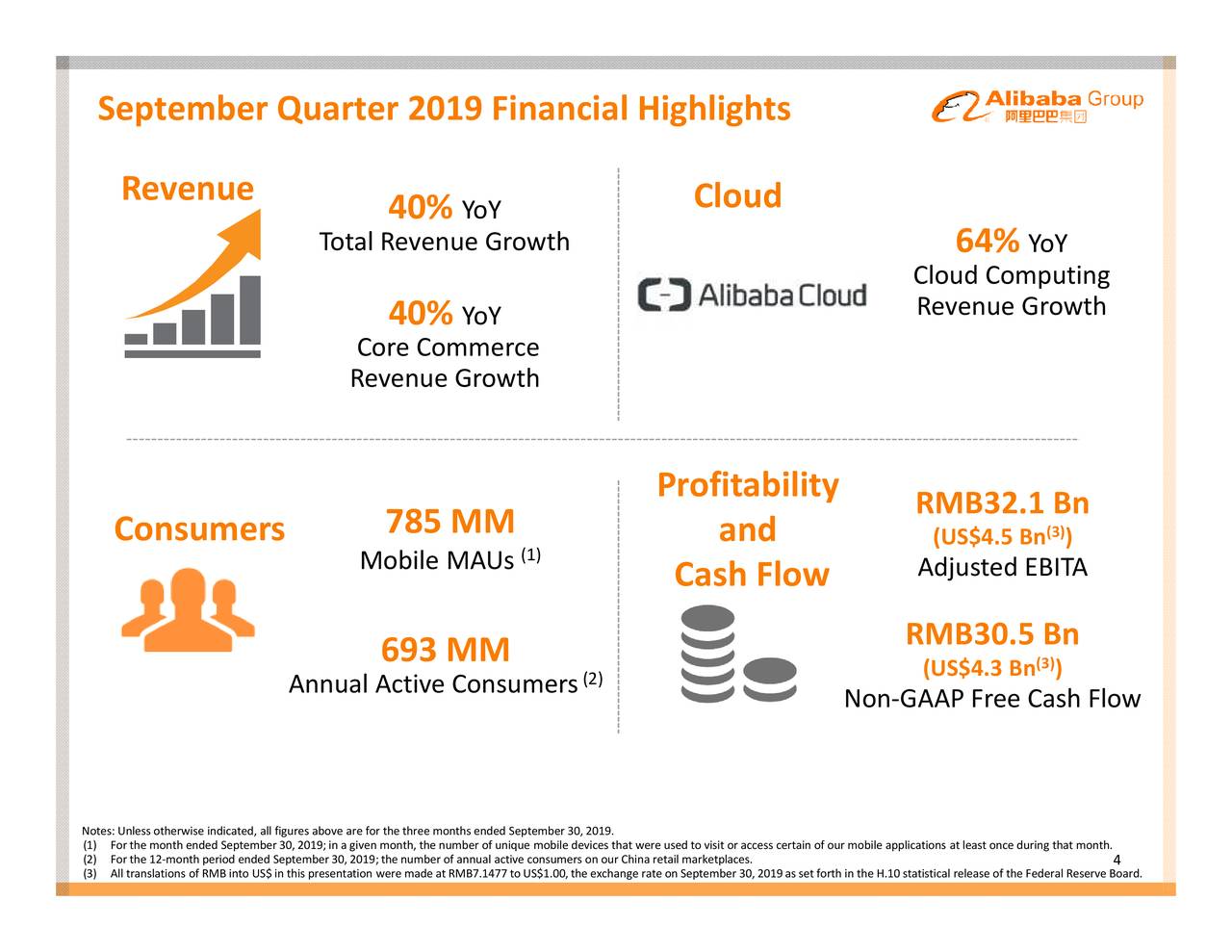 It has also generated sharp growth in the user base. Its mobile monthly active users came in at 785M, representing a growth of 30M from last quarter and above the 752.4M estimate. The annual active consumers reached 693M in the Chinese retail marketplaces. This indicates a 19M increase from the last 12-month period.
"With sustained consumer engagement and spending across the Alibaba economy, we have continued our revenue and profit growth, as well as strong free cash flow that enables us to invest in long-term growth," said Maggie Wu, Chief Financial Officer of Alibaba Group.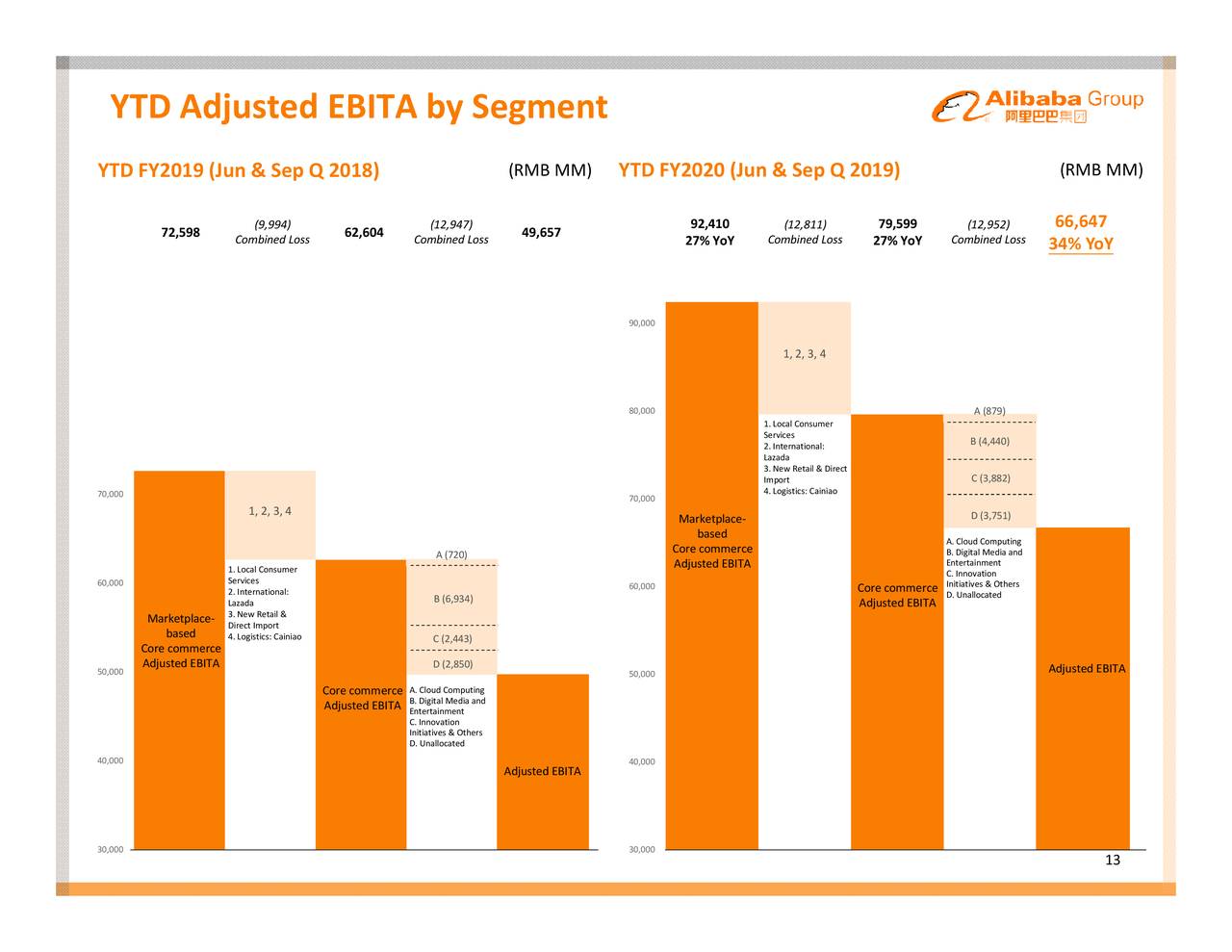 Its adjusted EBITDA rose 39% year-over-year and net income jumped 40% from the same period last year. BABA has generated similar growth in cash flows.
Improving Outlook Could Add to Alibaba Stock Price
Alibaba's business performance is directly correlated to a trade deal between the United States and China. This is because the online retailer has significant exposure in both countries.
The initial trade deal between the two largest economies has recently helped in strengthening bullish sentiments for Alibaba stock price. In addition, the company expects to generate similar growth in the following quarters, thanks to acceleration in the cloud computing segment.