Personal Loan Pro Loan Review 2020 – READ THIS BEFORE Applying!
Many times we need extra cash to cover our personal expenses. It's always difficult to get a loan from traditional banks due to the lengthy procedure and strict requirements.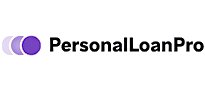 Credit cards, on the other hand, are the good option. But these credit cards carry big interest rates and high fee structure which makes the repayment process difficult for individuals. So, where do you turn?
Fortunately, getting a personal loan becomes easier with the arrival of online lending platforms. These lending platforms offer lower interest rate along with flexible repayment structure. In addition, they have developed an easier loan application and processing system. The borrower can receive funds in one day once the loan application is approved.
The next big challenge is the selection of the personal loan platform. For this, you need to set the criteria. This includes the interest rate, repayment terms, fee structure, and a few other aspects. All these factors have the potential to make your loan expensive or cheaper for you.
To help you with that, we review Personal Loan Pro – which is one of the most popular platforms for various types of personal loans.
Apply for a Payday Loan Now! | Best Payday Lender 2020

Loans From $100 to $15,000
Instant Application & Approval
Bad Credit Considered
Lenders From All 50 US States Onboard

Personal Loan Pro is free for its users. The platform has helped in funding close to $16 billion to 2.1 million customers.

What is Personal Loan Pro?

Personal Loan Pro is working on the strategy of providing easy access to cash. The platform helps its clients in finding the best lender. They support reputable lenders around the web. These lenders include Upgrade, LendingClub, Sofi and so on. The loan process is designed to enhance borrower's access to cash – quickly and easily.

Personal Loan Pro connects you with a huge network of lenders to help you find a loan offer. The platform makes sure that borrowers receive high standard loan offers. The platform is seeking to make every client experience so easy that they would also tell their friends about it. This platform is completely free for borrowers. They receive a commission from lenders when the borrower gets a loan from them.

What are the Pros and Cons of Personal Loan Pro?

Pros:

✅A user-friendly platform

✅Transparency of terms

✅Top-rated lenders

✅Various types of personal loans

✅Easy repayment terms

✅Free for borrowers

Cons:

❌ No direct dealing with the lenders

❌ Lack of potential to get big loans

Comparing Personal Loan Pro with other online personal loan providers

Personal Loan Pro is an online personal loan specialist dedicated to providing unsecured loans to creditworthy borrowers. It stands out in this niche because of its relatively high loan limits, extended loan limits and equally extended loan repayment period. We have however compared it to several other online personal and installment loan providers like Opploans, Oportun, and Advance America and here is a highlight of their key features:

Personal Loan Pro


Access personal loans of up to $50,000
Minimum credit score 650 FICO
Personal loan APR set at between 3.99% and 35.99%
Personal loan repayment period of up to 24 months

Opploans

Borrow limit $1,000 to $4,000
Bad credit score is allowed
Annual payment rate starts from 99% to 199%
Payment period of 9 to 36 months

Advance America


Loan limit starts from $100 to $5,000
Requires a Credit Score of above 300
For every $100 borrowed an interest of $22 is incurred
Weekly and monthly payback installments

Oportun

Loan amount starts from $300 to $9,000
No minimum credit score required
Annual rates fall between 20% to 67%
Loan should be repaid in a span of 6 to 46 months

How Personal Loan Pro Works?

Personal Loan Pro is a marketplace for borrower and lenders. The platform helps borrowers in connecting with various lenders. The borrower will receive loan offers once they successfully submit a loan application. The platform makes a soft credit check before forwarding your loan application to lenders. This credit check wouldn't have any impact on the credit score.

They do not demand collaterals from borrowers. You can do everything online with a few clicks. You also don't need to provide a lot of documents. They only demand bank account details along with social security numbers and a few other documents.

The borrower is liable to pay back the money in monthly installments. The interest rate depends on what types of personal loan you are looking for. Your credit score, financial history, and annual income also play a big role in getting a low-interest rate. The borrower can get a loan up to $35000. Below are the features of Personal Loan Pro:

Multiple lenders from a single application
Safe and strong privacy policies
Experienced finance leadership
Flexible repayment terms.

The interest rate also depends on what lender you choose. The interest rate generally falls within the 3.99% – 35.99% range.

What is the Application Process of Personal Loan Pro?

Personal Loan Pro has developed a simple and user-friendly platform. They seek to make every step easier for their clients. The potential borrower needs to visit the website of Personal Loan Pro to apply for the loan. You just need to click the 'Get Started' tab to apply for the loan.

The application process is simple and straightforward. You just only simply fill out the loan application. The application includes a few questions such as your name. The application process also includes the following questions:

Loan amount
Credit score
Purpose of loan
Personal information like name, address, and phone number
Annual income
Current employment status.

Instead of presenting a complete form, the platform asks these questions one by one to make the application process simple and user-friendly.

Once you are done with the application process, the platform will make a soft credit check before forwarding your loan application. This credit check wouldn't have any impact on the credit score of borrowers. Once you passed the initial eligibility criteria, lenders will start sending loan offers with complete information such as interest rate, repayment terms, loan duration, and the fee structure.

The borrower needs to select the offer to continue the process. Once you selected the offer, the platform could ask you to provide additional documents. The lender will make a final credit check – which could slightly impact your credit score. If you qualified for the loan, the lender will transfer money in your account in one or two days.

What is the Eligibility Criteria for Personal Loan Pro?

The eligibility criteria for Personal Loan Pro are not so hard. The eligibility criteria include the minimum age requirement of 21 years with a decent monthly income which can sufficiently cover repayment of monthly installments. Your minimum credit score should stand around 650 to successfully get a loan from lenders supported by Personal Loan Pro.

They only accept clients from the United States. They do not accept clients from other parts of the world. They accept clients from all states. Below is the list of few states that are acceptable on this platform:

Alabama
Arizona
Arkansas
California
Colorado
Connecticut
Delaware
Georgia
Hawaii
Idaho
Illinois
Indiana
Iowa
Kansas
Louisiana
Maine

Mississippi
Missouri
Montana
Nebraska
New Jersey
New Mexico
New York
North Carolina
North Dakota
Ohio
Oklahoma
Oregon
Pennsylvania
Rhode Island
South Carolina
Utah

What Types of Loans Personal Loan Pro Offers?

This platform permits peoples to get various types of personal loans. They do not offer other loans such as a mortgage, commercial loan, and business loan and so on. Below are the types of personal loan they support on this platform:

Debt Consolidation:

Debt consolidation is a type of loan that people take to consolidate previous debts. Debt consolidation helps people in paying off previous debts with the help of new debt that offer a lower rate and flexible repayment system. Debt consolidation also helps in streamlining the repayment of debts. Debt consolidation also helps in boosting the credit scores of borrowers who are struggling to handle various types of debts such as medical debt, high-interest credit card debt, and student loans — if used properly.

Medical Personal Loan:

These types of personal loan help borrowers in paying off the medical-related expenses that the borrower cannot afford to pay. This debt is common all over the world. Lenders supported by Personal Loan Pro offers medical loan to people all over the United States.

Home Improvement Loan:

Home improvement loan is one of the most famous categories of personal loans. This loan is designed to help people in renovating their home – which they don't afford to do from their salary. The borrower can use this loan for various purposes such as adding a new room, improvements to lawns, gardens, and outdoor structures, such as gazebos and garages.

Credit Card Consolidation Loan:  

This type of loan really helps borrowers in consolidating high-interest credit card loan into a single loan that offers lower rates and better repayment terms. Credit card debt consolidation could reduce the mental stress of paying high interest on various types of credit cards.

Auto Purchase:

The platform permits people to obtain financing for auto purchases. The borrower can buy a car using a loan from lenders supported by Personal Loan Pro. You have to repay the debt in monthly installments.

Motorcycle Purchase:

Lenders supported by Personal Loan Pro platform permit borrowers to get money for a motorcycle. The borrower is liable to return the money in monthly installments according to the terms of the agreement.

Major Purchase:

The platform permits borrowers to borrow money for major purchases. These major purchases include equipment, appliances, machinery, and other assets. You can borrow up to $50000 from lenders supported by Personal Loan Pro platform. The interest rate on major purchases depends on your credit score and the repayment terms. The borrower is liable to return the money in monthly installments.

Start a Business:

Personal Loan Pro also offers access to cash to meet the capital requirement when you plan to start a new business. Getting a start-up loan from traditional banks is quite difficult because it involves collaterals and a long list of documents. In the case of Personal Loan Pro, the platform does not require any collateral and other personal documents.

Open a New Location:

Personal Loan Pro provides loan for opening a new business location. This means that you can either buy a new location or you can buy equipment or other products related to the office. You can borrow up to $50,000 from lenders supported by Personal Loan Pro.

Education:

Sometimes it's become difficult for students to cover their education-related expenses. If you are experiencing difficulties in paying your fee, you can easily get an education-related loan from lenders supported by Personal Loan Pro. They offer a lower interest rate on educational loan along with flexible repayment structure.

Vacation loan:

Vacation loan is a type of personal loan that people take for a specific journey, family trip or honeymoon. These types of loans are mostly unsecured. You don't need to provide any collateral for a vacation loan. Lenders supported by Personal Loan Pro offers vocation loan to clients.

Wedding Expenses:

A personal loan can be used for the wedding ceremony. This is an unsecured loan and the borrower is liable to repay the loan in monthly installments. Personal Loan Pro offers fixed-rate personal loans. With the help of fixed-rate wedding loans, the borrower can easily plan future expenses. You can take up to $50000 from lender supported by this platform to make your wedding day a memorable occasion.

What is the Fee Structure of Personal Loan Pro?

Personal Loan Pro is free for the borrower. They don't take any fee for finding loan offers from the most reputable personal loan lending platforms. They don't charge any fee to the borrower in case of both rejection and acceptance of application. The platform takes a commission from lenders when they transfer funds into the borrower's account.

However, lenders could charge a small fee to borrowers. They could charge origination fee and loan management fee.

What is Privacy and Security Process of Personal Loan Pro?

Personal Loan Pro takes the security of its clients very seriously. The platform has taken few steps to manage the security of borrowers. For instance, they do not store personal data such as social security number into its database. They delete the personal information once they transfer the data to lenders. The platform also doesn't use your phone number, email address and other information for marketing purpose. They, however, transfer your data to lenders to find the best loan offers.

The platform is also safe for borrowers. This is because it does not hold borrowers funds in the account. They also don't receive installments. It is a marketplace for both lenders and borrowers. Once the borrower selects the loan option, the lender will be responsible for transferring funds and receiving loan offers.

Is Personal Loan Pro Customer Support Good?

Online lending platforms always seek to create a strong customer support service. This is because borrowers always have several questions in mind – which they need to communicate with somebody before applying for the loan. Personal Loan Pro has also created a robust support service. They have created a frequently asked question segment to answer general questions related to its services and loan options.

The users can also contact the support team through the contact form. You can find this form in the "Contact Us" page. They respond to queries within three business day. Mostly, the response time stands around one to two days.

Conclusion

Personal Loan Pro is among the most popular platforms for personal loans. It has helped in funding more than $16 billion to 2.1 million customers. A large number of customers and a massive amount in funding clearly indicates consumer's confidence in this platform. It is a marketplace for lender and borrowers. It helps borrowers in connecting with lenders; the lenders provide loan offers once the borrower passes the initial credit check. One can take loan up to $50,000 from lenders supported by this platform. On the whole, the platform is perfect for people who are in need of a personal loan.

Apply for a Payday Loan Now! | Best Payday Lender 2020

Loans From $100 to $15,000
Instant Application & Approval
Bad Credit Considered
Lenders From All 50 US States Onboard

FAQ:

What kinds of loans Personal Loan Pro Offers?

How does Personal Loan Pro make money?

How is a personal loan different from a credit card?

Where the Borrower can use Personal Loan?

Does using a Personal Loan Pro impact credit score?

Does Personal Loan Pro transfer money in borrower account?

US Payday Loan Reviews – A-Z Directory