PayActiv App Loan Review 2020 – READ THIS BEFORE Applying!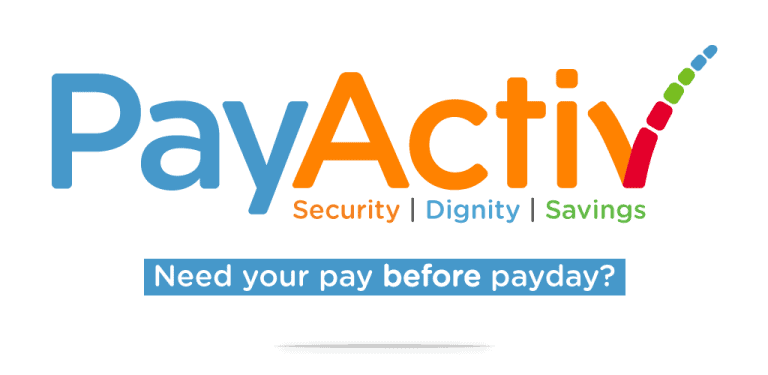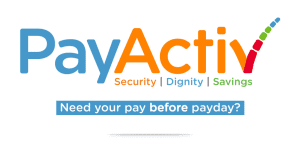 If you have had enough of payday loans but still need a hand, financially speaking, the PayActiv App offers a compelling alternative. It differs in almost every respect from conventional loans but could be what you need to get from paycheck to paycheck.
In this comprehensive review of the app, we take an in-depth look at its features to help you determine whether it is the right one for you. We will analyze its potential benefits as well as downsides as well as how it works.
Read on before signing up so as to make an informed choice.
Apply for a Payday Loan Now! | Best Payday Lender 2020

Loans From $100 to $15,000
Instant Application & Approval
Bad Credit Considered
Lenders From All 50 US States Onboard

PayActiv app is not your everyday loan provider. It is a financial technology platform working in partnership with employers to provide access to wages. You can access up to 50% of earned wages from the app long before payday and only pay a maximum of $5 for the service.

What is PayActiv App?

PayActiv defines itself as a holistic platform for financial wellness. Unlike most other competing apps, it does not solely focus on lending.

Rather, it aims to help users streamline their financial habits by incorporating finance management features.

They target employers, giving them the tools necessary to ease their financial stress and enhance performance.

The company behind it has been in existence since 2012, with the first customer going live in 2014.

Founding Story

The team explains that they founded the platform "to level the playing field for the millions of lower-income hourly workers being exploited and monetized for their 'between paychecks' cashflow timing issues."

They thus sought to solve the problem with an innovative and imaginative approach. Their vision is to "bring financial security, dignity and savings to the millions experiencing financial stress."

By creating a model that addresses delays in pay timing, they provide value to employees as well as employers. For employees, it means financial wellness, while for employers it results in higher retention, easier recruitment and better engagement.

Since inception, the company has won a number of awards. These include Best Fintech Solution (Finovate) and Best HR Product of 2016 (HR Executive). They have also received funding worth $17.2 million.

In January 2019, they crossed the $1 billion mark in processed funds under their Timely Earned Wage Access initiative.

Pros and Cons of a PayActiv App Loan

Pros

Offers multiple financial services
Allows instant access to earned wages before payday
Users can access up to 50% of wages, a much higher amount than most pay advances offer
Charges a low fee for Earned Wages Access (EWA) and no setup or recurring fees to employers
Customizable to your business
Works with all timesheets and payrolls
Does not require credit checks or personal information
Instant cash access
Employees only access earned wages

Cons

Employees can only access the service if employers sign up
Though services are available all over the US, not every employer is eligible
Employees with a spending problem may misuse the service and end up worse off
Poor customer support
App is not easy to use
The site's FAQ section is shallow and does not cover practical questions
Users report that the app is slow to update information such as hours worked

Pay Active Loan app compared to Payday and loan providers, how does it compare?

PayActive loan app is an online-based loan services provider that specializes in offering short term loans designed to push you through to the next paycheck. Popular loan products on the platform include payday loans and the Timely Earned Wage Access (TEWA). We compared PayActive with such other payday and short term online providers like LendUp, Speedy Cash and Check N Go and highlighted their key features in the table below:

PayActive Loan App


Access up to 50% of the wages you've earned within a month
No minimum credit score required (just ability to repay the loan)
Maximum loan fee set at $5 every month
Loan repaid in full during the next payday

LendUp

Borrow payday loans of between $100 and $250
No minimum credit score required
Loan APR is set at between 237% and 1016.79%
Payday loan repayment period of between 7 and 31 days

Check N Go


Borrow from $100 to $500
Minimum credit score of 300 FICO
Fee rate starts from $10 to $30( depending on the State)
Payday loan repayment period of between 2 and 4 weeks

Speedy Cash


Online payday loan limit is $100 – $1,500
No minimum credit score
Payday loans should be paid within 7 to 14 days depending on your pay schedule
Annual rates of 459.90% but varies depending on state of residence

How does a PayActiv App loan work?

The PayActiv App is a holistic platform offering a worthwhile combination of financial features. Essentially, it works under a partnership between employers and the platform. It is a voluntary benefit that employers can offer to their employees.

All an employer needs is their employees' time and attendance data. Since it works with all time-attendance and payroll systems, access to data can be automated. To make it flexible and convenient, they make the rules suit the users, not vice versa. In fact, there are at least 450 rules which an employer can customize to their business.

Every employee on your workforce is eligible. They simply need to enroll using their unique ID and do not require any personally identifiable information (PII). The platform makes use of Single Sign-On (SSN), facilitating a seamless integration and easy access. And for security purposes, it has multiple authentication options.

Accessible on both the phone app and a web interface, it comes ready to use. In case you would rather leverage its highly scalable solution in your own app, you can also get the API.

But if the employer chooses to use the app as it is, no integration is necessary as it works with existing payroll, time and attendance systems. The PayActiv team offers on-site implementation and training and the service can go live in 48 hours.

Though users all over the US can access the service, not every employer is eligible. The service provider has developed relationships with some of the top US names. These include Uber and Walmart among others.

Timely Earned Wage Access (EWA)

Employers pay wages through the platform allowing employees to get timely access to their funds. This can be through the PayActiv site, their mobile app or even ATM kiosks.

Using EWA is voluntary and intuitive, and services are available on demand. In addition to letting the employee access wages, it also has a pay advance feature.

You can get up to 50% of your earned wages any time you need funds before payday. Such requests are serviced instantly at a nominal fee. It is not a loan and there is no underwriting for the provision. Similarly, there are no hidden fees or interests on the amount.

When you get funding under this feature, you can transfer the money to your bank account. It is also possible to use the funds to pay bills online, get cash or load a prepaid card. All of these services are accessible at no charge whatsoever. And this applies whether you use EWA or not.

With regards to repayment, the app will automatically deduct the pay advance from upcoming paychecks. This happens as soon as the payroll is processed.

An employee will still receive their net paycheck from the employer, as they always have. And since the app is non-invasive, there is no change to the user's banking services.

Intelligent Budgeting and Saving Engine

Employees who wish to take your financial planning to the next level can do so using an AI-based budgeting and saving engine. This is a goal-based provision that aligns savings with behavioral conditioning.

As such, users can intuitively plan savings goals in units of time. That makes it a great choice specifically for hourly workers who want to start saving.

Financial Literacy and Counseling

Another benefit of the platform is that it offers free and unlimited access to financial coaches. No matter what your goal is, from getting out of debt and learning effective budgeting to saving for the future and much more, this provision covers it all.

Discounts

Users also benefit from discounts at local stores, finding these with ease right on the app.

The PayActiv Card

Much more than the typical prepaid card, the PayActiv card offers a wide range of features. These include cash withdrawal, fraud protection and direct deposit among others. It also offers real-time access to your income any time of the day and every day of the week.

Employer Portal

The platform has a rich backend which employers can use to create the perfect workplace environment. It has analytics features using which one can get adoption and impact reports for business.

Using this portal, employers can create cash reward programs to recognize employees. They can also undertake voluntary and confidential pulse surveys as well as send and track notifications to employees.

What loan products does PayActiv App offer?

PayActiv App offers what it refers to as Earned Wage Access (EWA) which lets users access the money they have earned before payday.

What countries are accepted for PayActiv App loans?

PayActiv App works in every location throughout the US.

What are PayActiv App loan borrowing costs?

For employers, there is no setup or recurring cost. Employees, on the other hand, can get access to earned wages at a nominal fee

Earned Wages Access – $0 to $5

In some cases, employers opt to pay all or part of this nominal fee as an extra benefit to employees. The fees you end up paying therefore will depend on your employer's program.

PayActiv App Customer Support

PayActive does not have the best reputation online, which comes as a surprise given its unique and innovative working model. On Google Play Store, it gets a rating of 2.1 out of 5 stars from a total of 809 reviews. Many complain about an unresponsive customer support team and problems with the app.

The situation is similar on Trustpilot, where it gets a rating of 1.8 out of 5 from 30 reviews. Apart from accusations of poor customer service, other complaints include long hold times on the phone and chat as well as a slow response in updating user details. They are also said not to return calls or respond to messages.

All in all, they seem to have quite a bit of improvement to do in this department.

Is it safe to borrow from PayActiv App?

PayActiv App gives security top priority, employing multiple measures to keep users safe. All the user data it holds resides in the cloud and it is encrypted when at rest as well as on transit. They use PCI standards to maintain high levels of data security.

Some of the security and compliance standards that it meets include:

PCI DSS Level 1 Certification
HIPAA Certification
ISO27001
SSAE 18/SOC1 Type II and SOC2 Type II

PayActiv App Review Verdict

PayActiv is a revolutionary platform, way different from the conventional lending model. Rather than focus solely on lending, it provides a holistic financial package. By partnering with employers, it allows employees to enjoy great value from their workplace.

Users can manage their finances, learn to enhance their skills, save and budget better, all at no extra cost. And they can access a high amount of funding, up to half of their upcoming wages.

It is so easy to borrow using the app as it requires no extensive signup and application process. Another merit is that it only allows users to borrow money they have earned. And the fact that it only charges a maximum of $5 is great for borrowers looking to survive between paychecks.

However, the easy borrowing poses a challenge for persons with poor financial management habits. They could easily fall into the habit of spending before payday, which would only create a new set of problems.

Unfortunately too, only those whose employers have signed up for the service can access its merits.

With those few exceptions, it is a great financial management platform.

Apply for a Payday Loan Now! | Best Payday Lender 2020

Loans From $100 to $15,000
Instant Application & Approval
Bad Credit Considered
Lenders From All 50 US States Onboard

FAQ

What will happen if an employer accesses funds from the app and then their employment ends?

How do businesses offer the PayActiv Financial Wellness Program to employees?

Is there a PayActiv membership fee?

What other fees do users need to pay?

Is PayActive a consumer loan service?

US Payday Loan Reviews – A-Z Directory