MoneyLion App Loan Review 2021 – READ THIS BEFORE Applying!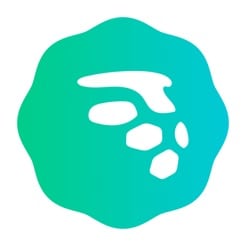 Personal finance is one of the few aspects of life that is quite difficult to manage. From time to time, you might need a helping hand to get out of a fix. The MoneyLion app offers a comprehensive financial solution. But is it the right one for you?
Our comprehensive review of the platform takes a look at its key features, how it works and its potential benefits and downsides.
Before you sign up for the service, take a moment to read through so you can decide whether it is suited for you or not.
Apply for a Payday Loan Now! | Best Payday Lender 2020

Loans From $100 to $15,000
Instant Application & Approval
Bad Credit Considered
Lenders From All 50 US States Onboard

MoneyLion offers a viable alternative to the payday loan in the form of a product known as Instacash. As its name suggests, it offers instant access to funding and is conveniently available on a mobile app. Though the loan limits are low, it is a free service that you can access every pay period.

What is MoneyLion App?

MoneyLion app is a mobile device platform that offers users cash advances on a 0% APR. It is a fee-free and interest-free loan service that you can access whenever you fall short on cash between paychecks.

The platform is a product of MoneyLion Inc., a direct lender that has been operating since 2013. Based in New York, the company offers services all over the US.

It has the objective of making "money more approachable" as well as empowering users to take charge of their finances. Through a number of innovative products and approaches, they seek to help users create positive and sustainable financial habits.

Pros and Cons of a MoneyLion App Loan

Pros

Instant access to funding
Lots of bonus features
No fees for using the service
No credit check for accessing the Instacash loan

Cons

You must open a direct deposit checking account on MoneyLion
Loan amounts can only be a maximum of 10% of your direct deposit amount
The services are unavailable in some states

MoneyLion compared with popular online payday loan providers


MoneyLion app is payday loan alternative that offers you instacash – an interest free loan service specially designed to push you through to the next pay check. It however is more of a personal finance management tool that integrates with your bank account and other sources of finance to help you manage your expenses and create budgets that fall within your income level. We compared its instacash service with similar services offered by different short-term loan service providers like LendUp, CashNet USA, and Ace Cash Express and highlighted their key features:

Money Lion


Access instacash loans of up to $250 every month
No minimum credit required (just ability to repay)
Loan advanced at 0% APR
Loan to be repaid during the next payday

LendUp

Borrow payday loans of between $100 and $250
No minimum credit score required
Loan APR is set at between 237% and 1016.79%
Payday loan repayment period of between 7 and 31 days

CashNet USA

Borrow limit extends from $100 to $3,000 depending on the type of loan and the borrower's state of residence
Requires a credit score of at least 300
Annual interest rates starts from 89% to 1,140% on payday loans
2 weeks to 6 months payback period

Ace Cash Express

Borrowing from $100 – $2,000 (varies by state).
No credit score check
Fee rate on $100 starts from $25 (State dependent)
 Loan repayment period of 1 to 3 months

How does a MoneyLion App loan work?

MoneyLion as a platform offers multiple intertwined services revolving around their mobile device app. Their services revolve around three core principles namely inclusivity, simplicity and empowerment.

With that in mind, they seek to ensure that everyone can access financial services. They also aim to simplify financial products and empower users with support from a close-knit community.

The MoneyLion app provides a central place where you can borrow, manage cash advances, save and even invest.

To start with, it offers simple guidance in the form of step-by-step directions sent every day to improve your financial situation. You can also use the app to grow your savings and improve your credit score.

Additionally, the app helps you to avoid surprises in the form of overdraft fees, unusual purchases and credit score surprises.

Instacash

In order to access a cash advance from the app, you may need to open a checking account on MoneyLion. For as long as you get a minimum of $250 in direct deposit, you might be eligible for an advance under the Instacash option.

The amount for which you qualify will depend on the size of your direct deposit, with the cap set at $250. Borrowing is easy and hassle-free using the app and the money reflects instantly in your bank account.

Whenever you borrow from the platform, the amount you borrow will be due on your next payday. And for as long as your account remains in good standing, you can access the amount every pay period.

This makes it comparable to a line of credit, but one major difference between the two is that the MoneyLion cash advance is free of charge. The fact that you get the cash instantly, even during off-business hours is a major highlight that you may not get with a majority of lines of credit.

Loan repayment is just as easy as borrowing. As soon as you get your pay, the lender will automatically make a deduction from your checking account. Seeing as there are no fees or interests and no tipping obligation, they will withdraw the exact amount you borrowed.

Resources

In addition to borrowing funds using the app, you can access a host of other services. Among the first features you will notice when you launch the app is a list of resources.

These resources are designed to help you know how to use the service. But more importantly, they outline the financial implications of using the platform. You can read about credit monitoring, financial decisions and other things.

A major highlight of these resources is that they open right in the app, which means you do not have to navigate to and from the site. They are a great feature if you are interested in learning how to better manage your financial decisions.

Finances

Another feature of the app is Finances. Here, you can link your financial assets and accounts. These include investment and bank accounts, credit cards, auto and home properties and others.

The app will not only show your transactions but will also give you a breakdown of assets vs. debts.

Credit

This has got to be one of the most useful tools on the platform, whether you are borrowing a loan or not. It allows you to access a free credit score and get a glimpse into how you compare with the general populace.

It can also offer you a credit analysis, showing your credit age and utilization as well as a snapshot of your various accounts.

You must have heard a lot about the importance of your credit score, the things that affect it and the implications of having a low or high score. The MoneyLion app credit section takes things a notch higher.

It makes use of a credit simulator to show real-life examples of what happens to your credit in different scenarios. For instance, it shows you whether the score will rise or fall when you make a $5,000 purchase using your credit card or get a $2,500 loan.

With the visual feedback from this real-time simulator, it is simple to see the financial decisions you need to make and understand your money much better.

Community

As mentioned above, the platform has a focus on communal empowerment. As such, they have tried to enhance the social aspects of their service and app under the community section. Here they let you add friends and invite new users.

Under this tab, there is a referral program known as Boosts. Based on the number of Boosts you receive, you may qualify for various loan rate discounts. You can enjoy discounts of 2.5% up to 15% for loans that have an APR lower than 36%.

Credit Card Reviews

If you are looking for a new credit card provider, you might benefit from this section. It shows reviews from other users and you too can post your own reviews. The section also categorizes cards according to what users look for.

What loan products does MoneyLion App offer?

In addition to the Instacash loan which is accessible through the MoneyLion app, you can also get other loans on the platform:

MoneyLion Plus Personal Loans

The platform also offers personal loans with a fixed APR, which may vary from one applicant to another depending on credit score and other factors.

You can borrow amounts ranging from $1,000 to $35,000 within terms ranging from 1 month up to 36 months. Under this type of loan, you can make early payments without attracting any fees or penalties.

But the qualifications for this loan are a bit high as it requires a minimum annual income of $36,000 from employment. After you apply for this loan, you will get a response within 24 hours and funding within 3 days. This loan is available in 45 US states.

Credit Builder Plus Loans

This is a $500 loan aimed specifically at building your credit score. The rate for this is 5.99% and it is only accessible under Plus membership. We will see more on that below.

Under this arrangement, you will get $75-$500 of the loan in your bank account immediately and the rest in your Credit Reserve Account. You will access this balance after repaying the loan.

As you make repayments, the lender sends reports to all three major credit bureaus to build your credit.

What other store services does MoneyLion offer?

Other than loan services, MoneyLion also offers two membership packages with various features:

Core Membership

Signing up for this service is free of charge. And in turn, you get a zero-fee checking account, access to Instacash advance, free credit monitoring, a personalized investment portfolio and cashback rewards.

Plus Membership

For this service, you will need to pay a monthly membership fee of $19.99. It gives you access to all the features accessible under Core Membership. Additionally, you get $1 cashback daily for logging in to the app, a 5.99% credit-builder loan and weekly updates of your credit score.

MoneyLion App Account Creation and Borrowing Process

1. To get started, you will need to download the MoneyLion app from Google Play Store or Apple App Store.

Another option is to visit the MoneyLion website and click on one of the links to download the mobile app.

2. Once you have the app on your device, initiate the borrowing process by going to the "Finances" section and selecting "Instacash."

3. Select the amount you want to borrow and they will immediately deposit it into your bank account.

You can access cash any time, even if it happens to be outside business hours.

It's essential to be cautious during the sign up process for these products. This is because you can end up owing two to three times what you borrow on the longer-term loans, and many have difficulty repaying the short-term loans without reborrowing.

Eligibility Criteria for MoneyLion App Loan

To qualify for an Instacash loan from MoneyLion app, here is what you need:

A valid social security number
A valid residential address
A verified mobile phone number
Be a US citizen or permanent resident
Updated public records for identity verification

Information Borrowers Need to Provide to Get MoneyLion App Loan

Here is the information you need to provide in order to access funding:

Recent pay stubs
Driver's license
Proof of income
Proof of citizenship or residence permit
An active checking account

What states are accepted for MoneyLion App loans?

MoneyLion App offers services in 45 US states, with the following exceptions:

What are MoneyLion App loan borrowing costs?

The MoneyLion app cash advance is free to use. You may however need to pay a $19.99 membership fee if you sign up for Plus membership, but this is not a requirement for using Instacash.

MoneyLion App Customer Support

Though there is a mix of reviews on the platform online, they lean more towards the negative side. It is not accredited by Better Business Bureau and has a rating of 3.5 out of 5 stars and a B- rating.

There are over 100 customer complaints, most of which cite poor customer support and rude representatives.

Is it safe to borrow from MoneyLion App?

MoneyLion is FDIC insured and makes use of TLS (Transport Layer Security) to secure user data. It also has a 24/7 security team monitoring the site as well as its database.

MoneyLion App Review Verdict

For anyone looking for a comprehensive financial platform, the MoneyLion app offers great versatility. Its services are not limited to lending as it also offers financial monitoring and advisory services.

And best of all, its services are free. In case you want more than a payday loan, it also has other lending facilities with much higher loan limits and longer repayment periods.

It is unfortunate that their customer support system is subpar. This and the fact that you have to open a direct deposit checking account to access the service are the only major downsides.

But all in all, it is a user-friendly, cost-effective and versatile platform for financial management.

Apply for a Payday Loan Now! | Best Payday Lender 2020

Loans From $100 to $15,000
Instant Application & Approval
Bad Credit Considered
Lenders From All 50 US States Onboard

FAQ

Will the use of MoneyLion App affect my credit?

What will happen if my repayment date is not on my payday?

How long does it take to get funding through the app?

Are there any prepayment fees?

Is there a fee for late payment?

US Payday Loan Reviews – A-Z Directory