Golden Valley Lending Loan Review 2021 – READ THIS BEFORE Applying!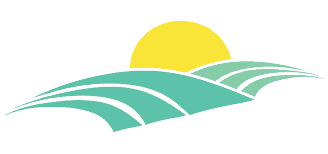 When you are shopping for a quick financial fix, Golden Valley Lending is among the numerous names you may come across. What sets this lender apart from others? And should you borrow from them?
In this comprehensive review of the service, we take a look at everything you need to know before borrowing from them.
Read on to find out whether or not Golden Valley Lending is the ideal service provider for you.
Apply for a Payday Loan Now! | Best Payday Lender 2020

Loans From $100 to $15,000
Instant Application & Approval
Bad Credit Considered
Lenders From All 50 US States Onboard

Golden Valley Lending is a tribal lender offering services in 35 US states. Its loan limits are relatively low though you may get a higher amount after the first loan. The repayment term is fixed and with time, you may qualify for a rate discount.

What is Golden Valley Lending?

Golden Valley Lending is a tribal lender in the US operated by California's Habematolel Pomo of Upper Lake.

They specialize in installment loans, offering borrowers little dollar loans for a fixed term.

Pros and Cons of a Golden Valley Lending Loan

Pros

Offers services in a good number of states
On subsequent loans, you may qualify for a rate discount
You can qualify for a higher amount ($1,500) after the first loan

Cons

Limited transparency into rates
Being a tribal lender, they can charge any rate, leading to potentially high APRs
They might check your credit and thus affect your score

Golden Valley lending compared against popular installment lenders

Golden Valley is an online-based tribal lender specializing in short term installment loans. The lender doesn't have a physical loan application store but is accessible online from over by residents of over 35 states across the country. Unlike most other online loan service providers however, Golden Valley doesn't abide with the federal and state finance laws about interest rate limits. In light of these, we set out to see how the online lender fairs when compared with such other online lending companies as Speedy Cash, TitleMax, and Ace Cash Express. Here is a tabulation of their key features:

Golden Valley loans

Borrow installment loans of between $300 and $1,500
Minimum credit score – fair
Loan APR are individualized (you won't know the rate until after loan application)
Loan repayment period of between 2 weeks and 5 months

Ace Cash Express

Borrowing from $100 – $2,000 (varies by state).
No credit score check
Fee rate on $100 starts from $25 (State dependent)
 Loan repayment period of 1 to 3 months

Speedy Cash

Online payday loan limit is $100 – $1,500
Accepts bad credit score
Payday loans should be paid within 7 to 14 days depending on your pay schedule
Annual rates of 459.90% but varies depending on state of residence

Titlemax

Borrow between $2,600 to $10,000(Varies by the State, credit profile, and value of collateral)
No credit score check
Charges an annual interest rate of 300% on average, but can go as high as 1000%
Loan amount should be paid after every 28 to 31 days

 

How does a Golden Valley Lending loan work?

Golden Valley Lending offers a minimum loan amount of $300 and a maximum of $1,000 for your first loan. But on subsequent loans, you could qualify for a higher amount of up to $1,500.

Every borrower on the platform needs to repay the loan within a span of 5 months. This will take the form of 20 payments which you can make on a bi-weekly basis over the stipulated period.

Unfortunately though, the platform does not reveal the borrowing rates and fees. That means you can only find out the exact cost of your loan after going through the application process.

Unlike other lenders, tribal lenders do not have to adhere to the statutory limits that different states impose for lenders. Consequently, they can charge as much as they want to without contravening any legal guidelines.

Tribal lenders operate under tribal laws, which are set by Native American tribes and function on tribal land. These tribes are recognized as sovereign nations and do not therefore need to come under state laws.

A major advantage of this is that tribal lenders like Golden Valley can operate in a lot more states than traditional lenders. It offers services in at least 35 states. If you qualify for one of Golden Valley's tribal loans, you can get funding in as short as 1 business day.

Another benefit that comes with this lender is the fact that they offer discounts to return borrowers.

What loan products does Golden Valley Lending offer?

Golden Valley Lending offers short term installment loans.

What other store services does Golden Valley Lending offer?

The lender does not offer any other store services.

Golden Valley Lending Account Creation and Borrowing Process

For your very first loan from Golden Valley Lending, you will have to make your application online. Thereafter, you can choose between an online and over-the-phone application.

1. To get started, visit the site and select the amount you want to borrow then click "Apply Now" or "Sign In."

2. Provide your full name as well as your email address and then select your military status.

3. Next, read through the relevant documentation including the Privacy Policy and others, then click "Next."

4. Provide some information about yourself as well as your income and bank account details. If you have a promo code, enter it.

5. The lender will verify your information and let you know whether or not you are successful.

In case you make your application on a weekday before 04:30 PM, you will likely receive cash by the next business day.

If not, you may need to wait at least 2 or more business days for them to process your application fully and release the funds.

It's essential to be cautious during the sign up process for these products. This is because you can end up owing two to three times what you borrow on the longer-term loans, and many have difficulty repaying the short-term loans without reborrowing.

Eligibility Criteria for Golden Valley Lending Loan

Here are the requirements you need to meet so as to qualify for a loan from Golden Valley Lending:

Be at least 18 years of age
Have a regular source of income
Have a valid bank account
Be a US citizen or a permanent citizen

Information Borrowers Need to Provide to Get Golden Valley Lending Loan

Among the information you need to provide, the lender will request from you:

Social security number
The next two pay dates
Monthly income
Bank account details
State ID number or driver's license number

What states are accepted for Golden Valley Lending loans?

Golden Valley Lending offers services in a total of 35 US states. You cannot access the services if you live in Washington DC or any of the following states:

West Virginia
Virginia
Vermont
Pennsylvania
Oklahoma
Maryland
Georgia
Connecticut

North Carolina
New York
Montana
Minnesota
Massachusetts
Colorado
Arkansas

What are Golden Valley Lending loan borrowing costs?

Though the site claims to be transparent, you cannot tell how much you will pay in rates and fees at the onset. It is only possible to see your borrowing costs once you complete the application process.

Golden Valley Lending Customer Support

Based on the reviews former customers have posted online, the lender's support team has a lot of room for improvement. The platform is not accredited with Better Business Bureau and has a B rating.

There are lots of complaints regarding poor customer service as well as outrageous fees.

Interestingly though, the site has a 9.2 out of 10 rating on Trustpilot, with a flood of positive comments posted over a short span of time. However, all of the 1,200 reviews are verified.

This raises eyebrows and it would be best to exercise extra caution before signing up. go through the contract carefully to ensure you fully understand costs.

Is it safe to borrow from Golden Valley Lending?

The site makes use of 128-bit SSL encryption to keep user information safe. And it allows you to limit the information they can share with affiliates.

Golden Valley Lending Review Verdict

If you are looking for a little more flexibility than a payday loan provides, you could consider Golden Valley Lending. They offer 5-month installment loans in a majority of states.

And though their initial limit is low, you can get a higher limit after repaying the first loan. You may also get a discount on the rate.

But they are not transparent with their fees and often charge exorbitant rates.

Overall, they might only be good as a last resort option when you cannot get a loan anywhere else.

Apply for a Payday Loan Now! | Best Payday Lender 2020

Loans From $100 to $15,000
Instant Application & Approval
Bad Credit Considered
Lenders From All 50 US States Onboard

FAQ

Will Golden Valley Lending check my credit score?

What happens if I am unable to make repayments on time?

Can I make repayments using credit card?

Can I take out multiple loans at once?

Do I have to be a tribal borrower to get a tribal loan?

US Payday Loan Reviews – A-Z Directory