Branch App Loan Review 2021 – No Credit Check!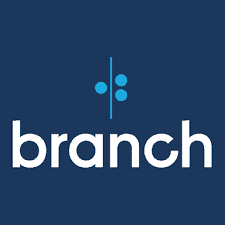 If you happen to be an hourly worker, you may experience some level of pay variance from time to time. This makes it challenging to survive from one paycheck to the next, and you may need a helping hand.
Branch app promises to offer financial wellness for hourly workers, but does it deliver? In our comprehensive review of the service, we take a look at all you need to know about it.
We will consider how it works as well as the potential benefits and downsides of using the service. By the end of it, you will be in a position to make an informed decision on whether it is the right payday loan apps for you.
Read on and find out all about the platform and its services.
Apply for a Payday Loan Now! | Best Payday Lender 2020

Loans From $100 to $15,000
Instant Application & Approval
Bad Credit Considered
Lenders From All 50 US States Onboard

The Branch app cash advance is a user-friendly and easy to access funding option. You can get up to $150 per day and a maximum of $500 per pay period at no cost. Extra features on the platform make it a handy tool for financial management.

What is Branch App?

Branch app is a mobile device platform that focuses on "financial wellness for hourly employees" with the aim of helping them get ahead financially.

To facilitate this, it makes use of a feature known as Branch Pay and a combination of other services.

It is available in all US states and was founded with the express aim of serving the financially underserved.

Hourly workers are often overlooked by most financial service providers and as a result, they are prone to cash flow problems and other issues.

But Branch also dedicates a great portion of its website to train employers on how to use the app to enhance employee efficiency.

Company Background

Branch started out its corporate journey as Branch Messenger, a shift management and scheduling tool for restaurants, large retailers and other businesses with hourly employees.

It then added a wage-tracking service, and with this feature, started to gain insights into the financial lives of its users. The company referred to the workers status quo as precarious and started exploring ways to help.

That was when they came up with the idea of giving workers access to their paychecks in advance so as to boost productivity.

The company works with Plaid, a fintech unicorn, and through this integration, it has access to almost all US banks as well as credit unions.

Pros and Cons of a Branch App Loan

Pros

Does not require credit check
No membership costs
No interests
You can access cash instantly at a fee or wait 3 days and get it for free
Bank account is not mandatory
Integrates with a majority of US banks
Available throughout the US
Has a low entry barrier

Cons

Relatively low cash advance amounts per pay period
If your employer and coworkers have not expressed interest, the service provider will put you on a waitlist

 

How Does Branch Loan App Compare to other Personal loan Lenders

Branch is a revolutionary app designed to offer affordable loans to hourly paid workers. The company behind the app started out on a different path of offering shift management solution to workers. But after monitoring the financial well-being of the wage workers, the company saw it better to give them  advance payment on their paychecks in an effort to boost their productivity. Similar lenders such as Rise Credit, Cashnet USA, and Lend Up have been built around the same idea. Here is how they all compare to each other according to their loan limit, credit score requirement, interest rates, and repayment period. 

Branch Loan App

Offers a loan limit of $150 to $500 ( additional $3.99 instant approval fee)
No credit check 
Monthly interest rates of up to 21%
Weekly and monthly repayment 

Rise Credit Loan

Offers loan from between $500 to $5000
Bad credit score is allowed 
Annual rates starts from as low as 36% to as high as 299%
Depending on the state, the repayment term ranges from 7 to 26 months

Cashnet

Loan limit starts from $255 to $3,400
Requires a Credit Score above 300
Interests rates range from 86.9% to 1140% ( depending on the type of loan)
The loan is paid back within a week or 1 year depending on the type of loan. ( Missed payments attracts a 5% – 15% penalty fee)

Lend Up

Loan amount of $100 – $1,000
No credit score check
An annual payment rate of 30% to 180%
Loan repayment period of 1 to 12 months

How does a Branch App loan work?

Branch app offers an easy and hassle-free way for hourly workers to take out an interest and fee-free advance on a paycheck before payday.

The amount you would qualify for will depend on the number of hours you have worked and the wages due.

If you need the money right away, you can pay for instant access. This can come in quite handy when you encounter an unexpected yet urgent expense. Alternatively, you can wait three days after your request and get the funds for free.

The maximum amount you can access on any given day is $150 and the maximum you can get per pay period is $500.

But you can only use the app if your employer has set up an account on the app. If they haven't, your name will end up on a waitlist. The speed at which your request gets processed will depend on the number of coworkers who sign up and join the waitlist.

When you take out a cash advance on the app, making repayment is just as easy. The service provider will give you a repayment date that coincides with your next paycheck. And when that date comes, they will automatically deduct the amount from your account.

There are no credit checks necessary to use the app, no membership costs and no interests on the money you borrow.

One of the top highlights of Branch app is that its services are not limited to offering pay advances. It also offers multiple other services related to your financial well-being and work schedule.

Using the app, you can budget your paycheck and grow your savings too. These features can come in handy in helping you to prevent overdrafts and their hefty fees, late fees and credit card debt.

Another provision on the app has to do with work scheduling. You can use it to manage your work shifts, switch shifts with coworkers and work extra hours when you have a financial target to meet.

The app also helps you to track the hours you have worked and see how much you have made, for better planning and budgeting.

It also has a messenger feature using which you can communicate with coworkers, enhancing friendship out of work.

Other financial wellness tools on the platform include:

Overdraft notices and security feature – hold off repayment withdrawals in case this would cause users to overdraw their account
Overview of bills – helps keep track of upcoming bills to eliminate late fees and facilitate efficient budgeting
Budgeting tool – offers financial planning on the basis of income and recurring expenses
Low balance alerts – lets you know when your account requires a top up to avoid nasty surprises such as overdrafts
Earning tracker – monitors work schedule and keeps track of earnings to offer financial planning assistance

Note that the features and capabilities of the app vary from one workplace to the next based on what your manager and coworkers are into. The higher the number of people using the app, the easier it will be to make use of all its features.

If your employer embraces the use of the app, it will take weeks to integrate and start providing seamless services. Employees simply need to download the app and sign up for the service once the setup process is complete.

In order to facilitate financial inclusivity, the app does not require users to have a bank account. According to the service provider, a lot of hourly employees are unbanked and thus they get paid on payroll cards.

The app therefore allows unbanked users to get access to their earned wages with ease. And for those who have bank accounts, it is noteworthy that the app supports a majority of banks.

What other loan services does Branch App offer?

Employers

For employers, offering Branch app services as a voluntary benefit to employees is a great way to eliminate the cycle and stigma associated with financial debt.

It is easy to set up the service as it does not require any payroll integrations. You would also not need to give a minimum commitment. And employees can access the service by signing up on their smartphones.

You can also opt to access premium features of the platform, which offer additional ways to support employee flexibility.

These include:

Earning

Using the app, it is possible to empower your hourly employees to manage work from their mobile devices. They can easily boost their wages by picking up additional shifts. In order to facilitate this, the app provides forecasting options and makes it easy for a user to scale their labor in real-time.

Insights

You could also use the app to unlock employee data at scale so as to make a better decision for the workforce.

Branch App Account Creation and Borrowing Process

1. To create an account and start using the app to access funds, start by downloading the app from Google Play Store or Apple App Store.

You can get links to the download from the company website.

2. Follow the prompts on your screen to install the app and then create an account.

3. You will need to enter your employer's name and the city where you work then tap "Find my Workplace."

4. Enter your first name, your last name and your email address so as to create a profile on the app.

You may add a profile picture or skip the step.

5. Next, enter your phone number and you will receive verification PIN so as to connect your account to your phone number.

6. Now that the account is set up, upload a schedule, enter your hourly wages then fill out the rest of the details to complete your profile.

Depending on where you work and your state of residence, you may have to wait on the Branch Pay waitlist. While you are on the list, you may access the app's messenger and scheduling features. But you will not have access to the app's cash advance facility.

In case you do not need to join the waitlist, you can start using it right away. To do this, provide a payroll or debit card and your bank account if you have one.

7. Additionally, you will need to provide your work schedule and job location so as to confirm employment. Then you can start requesting for advances based on the number of hours you have worked.

It's essential to be cautious during the sign up process for these products. This is because you can end up owing two to three times what you borrow on the longer-term loans, and many have difficulty repaying the short-term loans without reborrowing.

Eligibility Criteria for Branch App Loan

Anyone in the US can access the service.

Information Borrowers Need to Provide to Get Branch App Loan

To sign up for the service, here are the details you will need to provide:

Employer name
Payroll card or debit card
Bank account information (optional)

What states are accepted for Branch App loans?

Branch app offers services in all 50 US states in compliance with local regulations.

What are Branch App loan borrowing costs?

You can borrow from the app for free if you are willing to wait three days to get funds. But there are charges for instant access:

Instant cash access fee – $3.99

Branch App Customer Support

The Branch app gets high ratings on both Google Play Store and Apple App Store, scoring 4.7 out of 5 stars on both platforms.

Users highlight both its great customer service and ease of use among the top features.

Is it safe to borrow from Branch App?

On its website, Branch app claims to exceed industry standards in as far as protecting your organization is concerned. They make use of advanced authentication and support the General Data Protection Regulation (GDPR), providing trust for users.

At the same time, they leverage Google Cloud Platform for all their web applications and customer data. They highlight the fact that Google is [CR2] ISO 27001 certified and that it completed audits for SSAE16 / ISAE 3402 Type II (SOC 2 and SOC 3).

It also protects user information on transit using 256-bit encryption and never stores banking or credit card information on the app.

Branch App Review Verdict

Branch app was designed with hourly workers in mind, who often suffer from financial exclusion and the rigors of living from paycheck to paycheck.

It offers a comprehensive financial wellness platform that helps with work scheduling, budgeting, saving and even borrowing when funds run low.

Its low entry barrier allows everyone to use the service and the fact that there are no fees or interests makes it a compelling facility.

For someone who is not employed or whose employer and coworkers have not expressed interest in the app, it might be a bit challenging to access services.

But other than that, it is a great service that gets our full recommendation.

Apply for a Payday Loan Now! | Best Payday Lender 2020

Loans From $100 to $15,000
Instant Application & Approval
Bad Credit Considered
Lenders From All 50 US States Onboard

FAQ

Can I sign up for the Branch Pay service using the website instead of the app?

Can I delete my account from Branch app?

How can I reach customer support?

Does using the app affect my credit score?

What is the maximum amount I can request from the app?

US Payday Loan Reviews – A-Z Directory