Advance Financial Review 2020 | Read This Before Applying
Hundreds of people find themselves in need of quick cash and more time to repay the loan – just like Advance Financial offers.
Though it's close to impossible avert a financial crisis, you can avoid getting trapped in a debt cycle that robs you of your joy. Most Americans love taking same day loans since they offer a quick fix to their current situations. However, they often find it difficult to pay back the loan with their next paycheck, and the loan turns into a burden. Advance Financial has a unique payday loan solution for borrowers – flex loans. You don't have to repay the loan with your next check.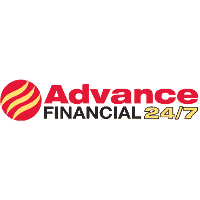 This sounds like good news for some people. But before you commit to the loan, think twice. Is Advance Financial legit? What are Advance Financial terms? Can you afford an Advance Financial loan? Are they safe?
You are better safe than sorry. Below is a quick review of the emergency loan platform and what to expect.
What is Advance Financial?

Advance Financial is a company formed in 1996. It is family owned and is based in Nashville, Tennessee. It currently has over 1000 employees offering online services to borrowers in multiple states in the US.

Advance Financial has been named as one of the fastest-growing company in the US 7 times in a row and featured in the Nashville Business Journal as the fourth fastest-growing company in Ashville in 2018. Also, in the same year, Forbes listed it as one of the Best Employers of New Graduates. These awards are great and show the company is doing some things right.

But what product does it offer? And why should you care? Fundamentally, Advance Financial is a same day loan company. However, it adds a twist to the loan option. Instead of offering a payday loan in chunks, the flex loan product is more like a line of credit with a short repayment plan. So what's the difference?

With traditional payday loans, you get the full loan after approval whether you want to use the money immediately or not. But with a line of credit, you have a loan amount is approve and you borrow amounts as the need arises. This type of loan is ideal for small business owners or when you are undertaking a large project.

With Advance Financial, you apply for a credit limit between $25 and $4000. You withdraw from the line of credit and only pay interest on actual money borrowed. Unfortunately, flex loans are not available to all states in the US.

If you are in a state that qualifies, you can submit your loan application online or in an Advance Financial store.

What are the pros and cons of Advance Financial?

Pros:

It is not a payday loan – a Flex Loan works like a line of credit. You get to borrow as little or as much as you want and only pay interest for the actual amount you borrow.
No lateness fees – if you miss your repayment date, you don't pay a lateness fee. Lateness fees make it harder to repay a loan. However, you need to be cautious with missing payments because large balances translate into large interests owed.
Several in-store services – borrowers from Tennessee can access flex loans and other services including bill payments, wire transfers, and sending faxes from store locations.

Cons:

High-interest rate – emergency loans are notorious for high-interest rates. Because of the costs, you need to take the loan seriously; more than you would traditional loans.
Little information – Advance Financial's FAQ section is basic. It lacks information on the loan fine print. To get more information on the loan, call customer support.
Limited availability – Advance Financial is available in 11 states. If you live without these states, you are not eligible for the loan. But not all hope is lost. You can apply for other bad credit loans available in your state.

Advance Financial Vs the Competition, how does it Compare?

Advance Financial is a reputable same-day loan provider, known for its flexible payback model. On the other hand, Cashnet, Speedy Cash, and Advance America have made a name for themselves as far as payday loans are concerned.  Below is a quick comparison of their borrowing limits, credit score requirements, loan costs in fees and interest and the expected loan repayment period. 

Advance Financial

Borrow from $100 – $4000 ( Only in selected States)
Credit score of 300+ 
$100 loan attracts a minimum of $6.36 in interest (Varies by state) 
Repayment period ranges from 7 to 30 days (depends on the loan amount) 

CashNet

Loan limit starts from $255 to $3,400
Requires a Credit Score above 300
Interests rates range from 86.9% to 1140% ( depending on the type of loan)
The loan is paid back within a week or 1 year depending on the type of loan. ( Missed payments attracts a 5% – 15% penalty fee) 

Speedy Cash

Loans from $100 to $5,000 ( collateral security may be required) 
Accepts bad credit score
Payday loans should be paid within 7 to 14 days depending on your pay schedule
$100 comes with a fee rate of $17.64

Advance America

Requires a Credit Score of above 300 
For every $100 borrowed an interest of $22 is incurred
30 days loan repayment period

How Advance Financial Works

Flex loans are alternatives to installment loans, payday loans and title loans. With a flex loan from Advance Financial, you can pay for car repair, household repairs, education, a renovation project and any other need. The line of credit can be secured or unsecured depending on the application you submit and the loan amount.

When you are ready, apply for a loan online or in an Advance Financial store closest to you. You can apply for a loan between $25 and $4000. The amount you are eligible for is dependent on your ability to repay (this is determined from the application you submit). According to Advance Financial, after approval, the funds reflect in your bank account within 24 hours.

To complete the application, you will provide a verifiable source of income, an active bank account and a photo ID.

Once the money hits your account, you start making payments immediately. Interest is charged for every day you keep the loan. Because of this, Advance Financial recommends that you borrow amounts you can repay with ease and repay amounts higher than the minimum. Paying the minimum amount means you'll incur higher fees and interest.

Payments

Flex loans are just that – flexible. You have the option of making the minimum payment or return the full amount at any time before the due date. To make it easier for you to repay the loan, the company aligns the due dates with your paydays.

In case you cannot make payments, call Advance Financial customer support and explain yourself. But even if you don't, Advance Financial will initiate a conversation through phone, text message, or email.

When you repay your flex loan, you can take another loan. The maximum loan depends on your credit limit.

Now, assuming you have bad credit, will Advance Financial offer the line of credit? Well, Advance Financial isn't forthcoming with whether they conduct a credit score check before approval. You'll have to get in touch with them just to be sure. But since they adhere to payday loans in the US, at the very least, they review your application status for loan affordability.

Mobile-friendly

We are in the 21st century, and a majority of the population owns a smartphone of a tablet. These modern gadgets are the primary form of communication. Their use and effects penetrate into the business world. Any serious business needs a mobile-friendly website to expand its market reach.

Advance Financial has a mobile-friendly website optimized for both one-time and regular borrowers. The available content is concise but still bears all vital information. The site is clean and devoid of distractions making it easy for the customer to apply for a loan easily through their mobile device.

What is the Loan Application Process?

 

Before you apply for the loan, you need to register on the website. The steps are intuitive and straightforward.

Step 1: Navigate to the official website and click on 'Get Cash Now'.
Step 2: Create an account or sign up to the website through your LinkedIn account, Google or Facebook.
Step 3: fill in the information needed. This includes your Social Security number.
Step 4: submit the loan application and wait for the feedback of its approval or otherwise.
Step 5: sign a contract and receive your line of credit.

Aside from your Social Security number, the application requires some personal and financial information too. Alternatively, if you want to complete the application from a physical store, you should look up the nearest one on the 'Location' tab

What Types of Loan Borrowers Get Through Advance Financial

The flex loan is either a secured or an unsecured loan. It all depends on the amount and the fine print of your loan agreement. Aside from this, Advance Financial also offers instore services including; wire transfer, paying your bills, making photocopies, paying your cell phone and receiving faxes.

What is the Fee Structure of Advance Financial?

Advance Financial's APR varies by state. However, it always ranges from 240% to 360%. Information for the specific APR charges is available on the website under the Rates and Terms section. Below is a quick example of what a Tennessee borrower should expect:

The company determines the minimum and the maximum payments depending on the loan amount and the loan duration. This means that for the same loan, the cost is different for a week and two week service period.

If you take $100 for a week, you'll pay back a total of $105.36. For this, the minimum repayment is $6.86. If you take $500 for a week, you'll pay back $526.80. The minimum repayment is $34.30.

On the other hand, if you take $100 and $500 for two weeks, you'll pay back a total of $110.72 and $553.60 respectively. Moreover, the minimum payment is $12.22 and $61.10, respectively.

Advance Financial doesn't charge Annual, late or penalty fees.

What Countries does Advance Financial Accept?

Advance Financial is available only in the US. And even here, it's available in a few states. These states include:

Wisconsin
Virginia
Utah
Texas
Tennessee
South Carolina
North Dakota
Missouri
Mississippi
Kansas
Idaho
Delaware
California
Alabama

However, Advance Financial is working on increasing the number of states that it services.

Is Advance Financial Customer support Good?

Customer support is essential for the success of any business regardless of how good or mediocre the product is. Advance Financial understands this and therefore has a responsive customer support team. The team is eager to improve your experience with the website.

You can get in touch with the company by phone (615 314-5900) or by email ([email protected]). They are willing to answer any questions not tackled on the FAQ section or their blog section.

Is Advance Financial Safe?

Generally, the Advance Financial website is safe to use. It has a security certificate, and the privacy policy adheres to the standard sharing procedures. During loan application, you enter personal and financial information. Advance Financial keeps this information safe and uses the data only to improve its marketing. It does not share the data with third party companies as this is against the industry rules. Aside from this, the company has an A+ rating for transparency on review websites.

Also, loan repayment is an automatic process. Advance Financial deducts money directly from your bank account. However, according to the rules, it is only authorized to withdraw the minimum repayment amount. And you can cancel the authorization any time you please.

Conclusion

If you constantly need a short term loan but do not qualify for traditional loans like credit loan and bank loans, the flex loan can offer a solution. The loan allows you to borrow cash when you need it and pay it back when it's convenient for you to do so. Unlike payday loans, you don't receive a large one-time amount. Instead, you get a line of credit. Once you repay the loan, you can borrow another loan up to your credit limit.

This type of loan is ideal for borrowers running businesses. And though as a short term loan it is expensive, in comparison to other short term loans, it's cheaper and well, flexible. With that said, before you apply for a loan, ensure you are good for it and have explored alternative loan options exhaustively.

FAQ

Does Advance Financial confirm my credit score?

Does flex loan affect my credit score?

What is the estimated approval time for the funding?

Do they charge a cash advance fee?

Does Advance Financial charge an origination fee?

How long does Advance Financial offer to repay the loan?

Can I send and receive a fax from the Advance Financial location?

How much does Advance Financial to pay for bills?

Can I pay my cell phone bill at the Advance Financial store location?

What happens when I close my account with Advance Financial?

Can I borrow a top-up loan?

Why do they need my Social Security number?

Does Advance Financial have an app?

US Payday Loans A-Z Directory