IC Markets Review 2021 – Is it Legit?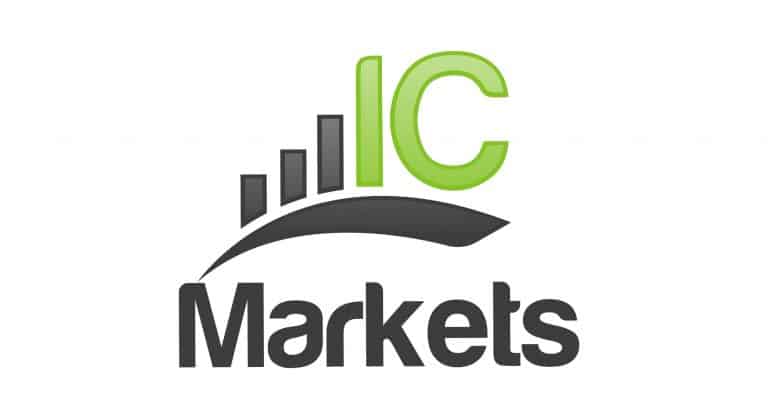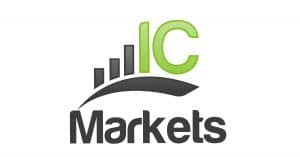 Are you interested in making some cash using IC markets?
You will need to know some of the basic information about IC Markets like its fees, the account opening process, the commodities of trade, the list of currencies it accepts and many more before you can successfully trade on IC Markets.
Check out below our in-depth review of IC Markets which can help you decide if IC Markets is the right forex broker for you.
Trade with eToro - World Leading Social Trading Platform
Trade Stocks, Forex, Crypto and more
0% Commission on Real Stocks
Copy Trades of Pro Investors
Easy to Use Trading Platform
67% of retail investor accounts lose money when trading CFDs with this provider. You should consider whether you can afford to take the high risk of losing your money.
What is IC markets?

IC Markets stands for International Capital Markets. It is a regulated ECN broker that provides at least 236 assets that can be traded on forex, indices, stocks, cryptocurrencies and bonds among others.

It was founded in 2007 in Sydney, Australia. Australian Securities and Investment Commission(ASIC) together with Seychelles Financial Services Authority (FSA) ensure that the traders' interests are kept safe by setting out some standard regulations to govern the activities of this broker. The safety of your trade is therefore guaranteed due to the fact that this broker is regulated by these two financial authorities.

Are you new to trading stocks or cryptocurrencies? Worry not since IC Markets broker has got you covered. It provides features that are friendly to both newbies and trade gurus who are after making some cash trading. Take note though that trading with this trading platform is not a walk in the park since you could lose a lot due to the leverages placed on the CFDs.

What are the Pros and Cons of Using IC Markets?

Pros

Offers broad varieties of tradable commodities
Full-time customer support
Meta trader and cTrader are available on all kinds of devices such as phones, computers, and websites
Accredited ECN broker
Provides video tutorials and educational materials
Quick and easy account opening
Small amount of forex fees
Free withdrawals and deposits

Cons

Newbies can be easily swayed by the wide range of markets and platforms
Unprotected negative balances

Note: Make sure that you know first how trading works and have already mastered some basic trading strategies to minimize the risk of losing your hard-earned money.

How To Sign Up On IC Markets

1. Provide your personal information then verify your identity.

 

This process ensures that you are able to meet the set standards against Money Laundering and Counter-Terrorist Finance Act that was initiated in 2006.

You are required to amass 100 points during the ID verification. 70 points are awarded to your primary ID while the remaining 30 points count on your secondary ID. Failure to amass these points means that you are not eligible to become a marketer with IC Markets. Your primary ID can be one of the following:

Government ID
A valid passport
 A national ID card
Driver's license

The following are some of the information that must be obtained in your primary ID:

Full legal name
Date of birth

A certified ID can make things easier for you since it will give you the 100 points without necessarily providing the secondary ID.

The secondary ID will just be used to confirm your locality. This simply keeps out the marketers from those countries that aren't supported by this broker. Documents like bank statements and utility bills are some of the perfect examples of secondary ID that will cement your 100 points quest. The secondary IDs must be of recent dates to a maximum of 90 days old from the present time. The other secondary ID documents that you could use include the following:

Utility bills
Government issued tax document
Birth Certificate
Certificate of Citizenship

Austalian nationals are also given an extra test called the suitability test to check their knowledge on CFDs and forex trading. With a pass mark of 70%, you are good to join the IC Markets as a marketer from Australia.

2. Create a demo or live account.

A demo account or a live account is quite simple and quick to open. Clicking on the start trading button will redirect you to a new page that will allow you to open an account. The steps are easily understandable, making the process easy for everyone.

What are the Account Types on IC Markets?

Standard Account – This one is the most accessible account type you can get on IC Markets. Spreads can be from 1 pip and the maximum leverage you can make is 1:500.
True ECN Account – The commission rate for this account type is $3.5 per lot. The spreads can be from 0 pips. You can also make a leverage of up to 1:500.
cTrader Account – This account offers the same trading accounts as the other two accounts mentioned above. Commission rate for this is $3 per $100,000. This account is best for scalpers and day traders. Maximum leverage that can be made on a cTrader account is also 1:500.

What are IC Markets' Tradable Securities?

All IC Market customers have quite a lot of options to choose from when it comes to tradable securities. This broker provides at least 236 products which include CFDs, futures markets, forex, shares, indices, bonds, cryptocurrencies and commodities. The following are some of the securities that are available for trade at IC Markets.

Forex – 80 major, minor and exotic currency pairs
Indices – 17 Global Indices
Cryptocurrencies – 10 cryptocurrency coins which include Bitcoin, Bitcoin Cash, Ethereum, Litecoin, Monero, EOS, DASH, IOTA, NEO and Ripple
Commodities – 5 Commodities (Gold, Silver, WTI Oil, Brent Oil, and Natural Gas)
Stocks (shares) – More than 300 stocks from the US and the EU

What are IC Markets' Special Features?

Aside from the Zulu Trade integration with IC Markets, this broker also offers extra features like integrating MetaTrader 4 with some improved trading tools. The following are some of the extra special features that are offered by this broker.

1. Social Trading

This unique feature allows account holders to integrate their accounts with other social trading platforms such as Zulu Trade and MyFXbook. The two other trading platforms are so popular and it is only through the use of an IC Markets account that you can integrate with these popular platforms.

2. API Trading

This is a special feature that enables institutions and well-developed traders who have lots of securities to access their liquidity provider directly. This is made possible by FIX API that is provided by IC Markets.

3. Improved Trading Mechanisms

This special feature applies to Meta Trader 4 users only. It gives them the ability to install an 'Advanced Trading Tool' that comes with a correlation matrix and a secret functionality. These users also enjoy some other improvements like the Advanced Trade Terminal among many other special features.

What are the Promotions Run by IC Markets?

IC Markets is a vibrant broker that keeps on developing and improving as days go by. However, this forex broker doesn't offer any bonuses and promotions yet.

What is IC Markets Minimum Deposit Requirement?

You'll be glad to know that IC Markets does not require any specific minimum amount to be deposited on any of its account types. However, it recommends a minimum amount of $200 or any equivalent of that amount.

This applies to all the countries its support.

What Are IC Markets Trading Platforms?

IC Markets offers remarkable trading platforms which include the Meta Trader 4, Meta Trader 5, and cTrader accounts. Check out below some of the unique features of these trading accounts.

1. Meta Trader 4 and Meta Trader 5

You can access Meta Trader trading platforms if you have a true ECN account or a standard account. The Equinix NY4 enables quick execution of trades from the platform since IC Markets servers are located at the New York data center.

There are no restrictions on Meta Trader accounts during trading. However, there are commissions imposed on the trades. The commission can sum up to $7 per round trade despite the fact that the spreads start at 0 pips. This, therefore, gives the account holders the advantage of fencing their positions due to the small lot size of 0 pips. Also, there are no minimum deposits on these accounts.

This trading platform is suitable for high frequency traders as well as scalers.

2. cTrader

This trading platform is also relatively faster in terms of order execution compared to other accounts. This is due to the fact that this trading platform's server is located in the LD5 IBX Equinix in London, which is relatively faster compared to the other data center located in New York.

There is no much difference between cTrader accounts and the true ECN Meta Trader accounts. The difference is only on the commission amount. For cTrader accounts, the commission is slightly lower at $6.

These accounts also don't have a minimum deposit requirement and caters to micro-traders as well.

Which Countries Are Supported by IC Markets?

IC Markets tends to be selective in terms of the trader's nationality. For this reason, some people qualify to be part of the IC Markets traders while others don't. Check out some of the countries that are accepted by this broker and some of the countries that it doesn't accept.

The following are some of IC Markets' supported countries.

United Kingdom
Australia
Thailand
South Africa
Norway
Kenya
Germany
Italy
Sweden
Denmark
United Arab Emirates
Qatar and many more others

The following are some of the countries that are not supported by IC Markets.

United States
Canada
Iran
Iraq
Zimbabwe
Niger
Togo
Liberia
Ghana
Cuba
Cote d' Ivoire

What Are The Languages Supported By IC Markets?

It is easier to identify the languages supported by this broker by examining the languages used by its customer support team. The languages used for customer assistance makes up some of the languages supported by IC Markets. They include the following:

English
Chinese
Italian
Spanish
Portugues
Thai
Vietnamese

How much are IC Markets Fees And Limits?

There are absolutely no extra costs charged when you deposit or withdraw.

IC Markets, however, charges up to 1 pip for any inter-bank prices that are above the Raw Spread account. It also commissions up to $7 for the same account for every standard lot round-turn.

Payment Methods for Deposits And Withdrawals

IC Markets recommends a minimum deposit of $200 but charges nothing extra from that deposit. It allows a variety of payment methods which include Union Pay, Netteller, Skrill, Paypal, wire transfer, credit/debit cards, FASA, bitcoin wallet, Thai internet Banking, Vietnamese internet banking, Bpay and many more.

It also accepts payments in AUD, USD, JPY, GBP, CAD, SGD, EUR, NZD, HKD, CHF, RMB and BTC.

IC Markets maintains a minimum withdrawal of $1 that can be withdrawn through the same methods as the one used during deposit. There are no extra charges on the withdrawal fees but the wire transfers tend to be relatively cheaper by AUD 20.

The time it takes for you to have your money depends on the time the funds were withdrawn. In case you submit your withdrawal request before 12:00 AEST then the request will be processed on that similar day. It may take up to 5 working days for you to receive your money.

Is IC Markets Customer Support Good?

IC Markets thrives when it comes to customer support. It offers full-time customer support in different languages as mentioned above. The customer support team provides 24 hours daily live chat as well as emails. The following are some of their contact details.

Emails

Phone Contacts

Australia +1300 600 644
United Kingdom +44 800 014 8775
Cyprus +35725123504
Thailand +661800012799
Germany +498007238442
Spain +34900838243
Brazil +558008783186
Malaysia +601800819013
Indonesia +6278033212195
South Africa +27800172944
Poland +488001125138

You can also contact the IC Markets through social networks like Facebook, Twitter, Youtube, Instagram and LinkedIn. Their chats are open 24/7 so don't hesitate to ask them anything anytime.

Regulation and Safety of Funds on IC Markets

The ASIC has regulated the activities of IC Markets since 2009. It is a strict financial institution so traders can be assured that IC Markets follow all necessary guidelines that brokers should follow.

Moreover, IC Markets is part of the Financial Ombudsman Service (FOS) so if ever IC Markets' traders have complaints then their issues are guaranteed to be solved in quickly and professionally.

Education, Research and Data 

IC Markets has tons of educational and learning materials. It provides video tutorials to their clients as well as guides and articles to assist them when trading.

This broker provides these materials from their blog called as 'Information hub for the serious traders'. You can get here all the relevant materials you need to help you learn more about trading and the different stocks or cryptos that you want to trade in. The materials also aid in giving you an overview of what IC Markets is.

The traders are also kept abreast of the latest and relevant information from the same blog. Traders can enjoy some advantages like easy access to economic calendars, advanced forex calculator as well as the daily updates regarding the New York stock market. The picture below gives an outward appearance of what to expect on the blog.

Conclusion

IC Markets is a well-known CFD and forex broker. Compared to other brokers, its forex fees are significantly lower. The account opening process has also been made simple and easy for everyone.

If you are looking for a forex broker with a recommended deposit of only $200 and charges no extra fee for deposits and withdrawals, check out IC Markets and see if it's the best forex broker for you.

Trade with eToro - World Leading Social Trading Platform

Trade Stocks, Forex, Crypto and more
0% Commission on Real Stocks
Copy Trades of Pro Investors
Easy to Use Trading Platform

67% of retail investor accounts lose money when trading CFDs with this provider. You should consider whether you can afford to take the high risk of losing your money.

FAQs

Are my funds safe at IC Markets?

Is there any limit to the maximum amount I can withdraw from my account?

Is there a minimum deposit requirement at IC Markets?

Does IC Markets support all countries?

What happens to my funds in the case of bank insolvency?

See Our Full Range Of Forex Brokers Resources – Brokers A-Z