EagleFX Review 2021 – Trading Platform, Fees, Pros and Cons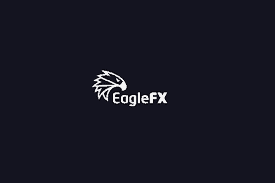 Nowadays, investors and traders can easily buy and sell stocks and other tradable assets with just a click of a button along with avoiding big commissions that money managers charge. And yet, choosing the right online brokerage firm is one of the biggest challenges whether you are a beginner, intermediate, advance trader or looking to automate your trading.
To help you in selecting the right broker, we have reviewed EagleFX – which is one of the fastest-growing names in the online brokerage industry.
EagleFX is a new broker in online trading industry offering competitive spreads on CFD and FX pairs through a selection of trading platforms. Its innovative service makes the broker one of the fastest growing brokers in the industry.
What is EagleFX?

Founded in 2018, EagleFX is one of the most innovative CFD and forex brokers rising up in the last years. Headquartered in Commonwealth of Dominica, the new brokerage has managed to find its niche in the forex marketplace, offering traders and investors all the necessary tools to operate an online trading account.

The newly broker takes pride in offering an ECN/STP connection with no dealing desk, that brings direct, light-fast connectivity to multiple top-tier liquidity providers. EagleFX's ECN/STP model excludes the conflicts of interest between the broker and its clients, allowing a secure trading connection.

EagleFX is a forex and CFD broker providing traders across the globe to trade the world's markets. The broker offers a solid range of trading platforms and popular financial instruments with competitive spreads compared to any other broker in the industry.

Pros and Cons

Pros:

✅EagleFX is an ECN/STP broker, removing the conflict of interest between brokers and traders

✅Low minimum deposit requirement of $10

✅The broker offers extremely competitive spreads

✅There are no hidden fees charged by EagleFX – No activity fees nor deposit & withdrawal fees

✅Friendly platform for Bitcoin users

✅Automated trading is available through Meta Trader 4 trading platform

✅Offers daily market analysis

✅24/7 customer support through an online chat service

✅A wide selection of payment methods

✅High leverage ratio of 1:500

✅EagleFX offers an extensive selection of cryptocurrency pairs

Cons:

❌ The extent of tradable assets is limited

❌ EagleFx does not offer stocks/ETFs trading

❌ No Educational resources

❌ Offers only one trading platform and one account type

How does EagleFX work?

Like other forex and CFD brokers in the industry such as First Trade, EagleFX have built a user-friendly trading operation that allows traders and long-term investors to buy and sell financial instruments through an online connection. The broker offers multiple trading instruments at competitive spreads with the ability to leverage your position.

It's important to note that EagleFX operates as an STP (Straight Through Processing) broker as well as a market maker broker which allows traders to enjoy better buy/sell spreads and removing the conflict of interest between clients and the broker. An STP broker is passing traders' orders to liquidity providers for execution. The STP execution model also provides traders the 'Lightning Fast Trading' which is an ultra-fast STP execution.

Apart from that, EagleFX is a technology-driven broker offering a user-friendly website and trading dashboard and unique selection of payment methods which also include bitcoin.

As the newly broker takes pride in protecting traders' funds and private data, here are some of out-of-the-box features to ensure traders' protection such as:

Bitcoin Cold Storage – Funds are not being held on EagleFX's web server or any other computer, but instead on an external storage device, completely safe from hackers.
Risk Management Plan – The broker enhances risk management plan that includes a comprehensive risk assessment.
Tier-One Processing – Tier-one processing allows traders the most competitive rates and fees.

In terms of trading, EagleFX offers the most popular trading platform, the Meta Trader 4 which is available on desktop, mobile and as a web-based trading platform. One of the advantages of MT4 is the ability to automate your trading based on your trading strategies that can be tested on a demo account.

What Investment Choices does EagleFX Offer?

✅Forex: The brokerage offers a wide list of currencies to trade on this platform. EagleFX offers highly competitive spreads on FX pairs compared to other forex brokers in the industry.

✅Cryptocurrencies: A list of no less than 31 crypto coins is offered by the broker. While most CFD brokers in the industry offer a narrow list of cryptocurrencies, EagleFX offers exotic cryptocurrencies pairs including but not limited to IOTA/USD, XMR/BTC ZEC/USD, XRPBIT, etc.

✅Commodities: The broker also offers the most popular tradable commodities. Those include copper, gold, palladium, platinum, US oil, UK oil, and natural gas.

✅Indices: EagleFX provides traders an option to buy and sell some of the most popular share indices in the world including the Dow Jones 30, S&P500, NASDAQ 100, DAX 30, FTSE 100, NIKKEI 225, Euro Stoxx 50, CAC 40, AUS200, IBEX 35 and HSI (Hong Kong) 50.

Eagle FX offers extremely competitive variable spreads on FX currencies and crypt coins.

Countries supported

There are no detailed specifications as to what countries does EagleFX support. The broker is yet to be regulated by major regulators across the globe and accepts traders from all parts of the world. EagleFX, however, cannot accept traders from the United States as they are not yet regulated by the SEC or CFTC.

The broker also reserves the right to impose additional due diligence requirements to accept clients residing in certain countries or as it sees fit from time to time.

Fees and Commissions

As a new broker in the online forex trading industry, EagleFX must offer competitive spreads in order to gain customers and build a positive reputation. Indeed, the broker is well known for offering competitive spreads through the Straight Through Processing (STP) model which set market volatility and market liquidity the two primary factors that affect EagleFX's CFD and FX spreads.

The STP model allows traders to get extremely low spreads at the time of high market volatility which can be beneficial for day/scalping day traders as well as traders who trade on economic and political events. The broker offers 'variable spreads' pricing model which means that spreads are constantly fluctuating in times of high volatility in the market.

For example, spreads on EUR/USD can be as low as 0.1 pips and EagleFX 's cryptocurrencies spreads are among the lowest in the industry.

Besides buy/sell spreads, EagleFX offers low commission pricing. The broker does not charge any hidden fees such as deposit & withdrawal fees and inactivity fees. On the negative side, the broker does not disclose a full list of its fees and commissions.

EagleFX does not charge any hidden fees and commissions such as inactivity fee and deposit & withdrawal fees

Having said that, The broker charges two types of fees which are applied when trading:

Commission Fees – these are charged at $6 per lot RT
Swap Fees – these are applied when holding an open trade overnight. The fee itself varies between assets.

Many brokers in the industry charge hidden fees and commissions. In the case of EagleFX, they do not charge any hidden fees and their spreads are below the average in the CFD industry.

EagleFX Account Creation and Dashboard

It's simple to create an account on EagleFX. The broker offers a real live account as well as a demo account. Follow these steps to create your online trading account.

Click the 'Open Live Account' button at the top right corner of your screen
Fill in the required details – your email account and password
Then, you can log in to the dashboard and find all the necessary information to activate your trading account
Click the 'open a trading account' on the menu and complete the registration. Choose the account type, your preferred currency and the leverage ratio and then click the open trading account button.
You will get an email with the credentials to log in to the trading platform. First, download the MT4 on your desktop/mobile phone or you can trade through your web browser through the WebTrader platform. Insert the login details you received on your email and choose the server (EagleFX live account/EagleFX demo account).
Once you are ready to fund your account, click the 'make a deposit' button on the dashboard, choose your preferred payment method and the amount.

Following the account creation, you can log in to the Meta Trader 4.

The Meta Trade 4 is a customizable trading platform that comprises 30 built-in indicators, over 2,000 free custom indicators and 700 paid ones. Traders can consult EagleFX's customer support to customize the platform according to your needs and preferences.

Minimum and Maximum Deposit Requirements

EagleFX imposes a minimum deposit requirement of 10 USD (or currency equivalent). This platform is perfect for new investors who want to test their trading strategies with a relatively low initial deposit and a high leverage ratio of 1:500. EagleFX allows traders to open positions of 0.01 lot which does not require a big capital in order to start trading.

Traders have multiple funding methods that include:

💳Bitcoin

💳Credit card – Visa/MasterCard

💳Wire Transfer

The broker might limit the client's deposits each month, depending on the deposit method that is chosen. For example, on credit/debit card transactions, the deposit maximum is limited to $5000. EagleFX also provides easy funding with bitcoin by providing a QR code.

Withdrawal Methods

Similarly to the deposit process, withdrawals at EagleFX are being processed within the same day to ensure you have rapid access to your funds. Bitcoin withdrawals are reviewed and processed within 30 minutes. All you have to do is to click the Make a Withdrawal button on the dashboard to withdraw your funds and choose one of the withdrawal methods:

💳Bitcoin

💳Prepaid MasterCard

💳Coinbase crypto exchange/PayPal

Same as deposits, there is no additional fee charged for withdrawing your funds from EagleFX. Note that the minimum withdrawal amount via Bitcoin is $10 and there's no maximum withdrawal.

Safety

Online trading through EagleFX is completely safe. Though the broker is not yet regulated, they offer some of the best features in the market to protect clients' funds. For example, the broker offers the 'bitcoin cold storage' for traders that decide to fund their account with bitcoin, which means that your funds are not kept on the broker's web server or any other computer, but are being held on an external storage device. In addition, traders' funds are being held in segregated accounts and the broker provides the two-factor authentication that greatly increases clients' security of funds.

Customer service

Unlike other brokers in the industry that limit their support methods, EagelFX has a strong customer support team that is available 24/7 through an online chat service. The broker also offers a callback and email service and the option to submit a ticket.

We have found their support team to be very responsive to all our queries, providing informative, knowledgable and professional staff.

Conclusion

Though EagleFX is a new broker in the online trading industry, they have managed to establish an advanced and safe trading operation for traders and investors. There is no doubt that they have an innovative vision in terms of trading conditions and offering a user-friendly trading environment. EagleFX offers traders competitive spreads, advanced trading platforms, user-friendly website, great trading dashboard, high leverage, and safe trading.

EagleFX has been around for only one year but has succeeded to gain traders' excitement. The EagleFX process to become a top-leading broker has just started and it seems as they are keen to constantly develop and evolve. So far, they have built an advanced (and simple to use) trading platform with low commissions and useful features. For those of you who hold bitcoin and strive to trade cryptocurrencies through contracts for difference (CFDs), EagleFX is a perfect choice.

FAQs

What kinds of financial instruments EagleFX offers?

What are the main advantages of EagleFX?

Does EagleFX offer Islamic (Swap-free) trading account?

What is the minimum account balance requirement at EagleFX?

Does EagleFX provide automated trading?

Does EagleFX offer a demo/paper trading account?

How soon can a trader start trading after depositing funds?

What is the leverage ratio offered by EagleFX?

See Our Full Range Of Forex Brokers Resources – Brokers A-Z