What are the Best Automated Investments in 2020?
Work, family, and business commitments have the tendency of holding you back from trying a hand in investment. And even in the off-chance that you do, they still find a way of limiting your productivity. But what happens when you cannot have a great time fighting off productivity.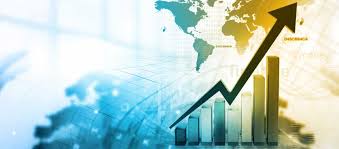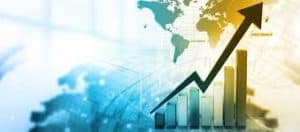 To help solve these unavailability and inconsistency issues, most investment service providers have started embracing automated investing. An additional feature that either helps you create a personalized investment portfolio, manage an existing one or both.
Note: When looking for a hands-free approach to investing, only go for the auto investment option that either helps you create the portfolio or just takes over management after you decide on your preferred investment options.
But how does automated investing work?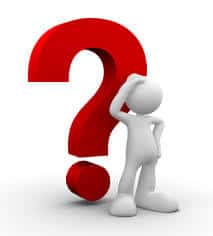 It starts with identifying an investment company that supports automatic investments. And it doesn't have to be just robo investors, though they too are a great option, it can be virtually any investor drawn from such fields as real estate, shares and stock markets and innovative finance like peer-to-peer lending sites. The automated investments craze has swept throughout the different sectors of the investment world. To help you get started, we take a look at some of the ways in which you can earn decent passive incomes through automated investing.
You then have to select the auto investment option that either helps you create the portfolio or just takes over management after you decide on your preferred investment options
Who can benefit from these auto investments?

The working class looking to build a side income

When you are working two or three jobs every day or juggling between work and school, you have zero time to learn about different investment opportunities. But you still need to invest if you are to create a supplemental income stream. In such a case, you will need an automated investment opportunity that takes care of your investments right from portfolio creation to its management.

Achieving a level of financial freedom is just as important as running a happy family. It's hard to always be available and still make time for your investments. But what if you didn't have to choose between either? Automated investments make it possible to make time for your family while the systems make money on your behalf.

Individuals seeking to master investments in a specific industry:

There are two ways of learning about a particular subject. You can either sit in class or behind online tutorials, or you can start learning by watching a trading tool in action. Most auto invest tools don't just execute buy and sell orders blindly, they leave a trail of investment data that you can use to master learn from the system's mistakes and improve on.

If you are a career investor, such as a money market trader, diversification plays a key role in minimizing risks and expanding your take home. And since it is practically impossible to effectively monitor and manage handful portfolios effectively, you will need an auto-investment tool to help manage some.

What are the pros and cons of automated investments?

Pros

100% passive income
A great way of learning about an investment opportunity
Presents you a supplemental income stream
The management and transaction fees associated with most is extremely low
Most don't require you to have prior experience in the invested niche
They will take care of both your investment portfolio creation and its management
Give you access to award-winning and proprietary investment algorithms

Cons

The portfolio achieved by this isn't as personalized as the auto investor may want you to believe
They aren't immune to market volatilities
Some auto-invest tools are expensive to acquire and complicated to interact with

Criteria used to identify the most potent auto investment markets:

Ease of use
Acquisition costs (if any)
Minimum investment and operating balances required
The annual average rate of return
Access to education and investment training
Regulation and reputation

Best performing automated investment services in the country

1. P2P lending sites with auto-investment settings – (8-12% return p.a)

Peer to peer lending sites is a branch of innovative finance and investments and one of the best performing investments. Here, investment companies promise returns in excess of 10% per annum while limiting the level of risk your investment is exposed to through extensive diversification and securitizing loans. Ideally, P2P lenders provide personal and business loans to individuals and small and medium enterprises. They break long requests into small fractions of about $25 referred to as Notes and allow several investors to invest a fraction of their funds with a single borrower, effectively distributing the impact of loss in case of defaults.

SMEs are however required to attach business or director's assets as collateral. Some of the most promising P2P lenders whose platforms allow for automated investments include LendingClub, Upstart, and Prosper with an average annual rate of returns stand at 12%, 10%, and 8.90% respectively.  The auto-investing tool guides you through the portfolio creation and through screening borrowers and using the settings to advance loans automatically.

Pros:

Highly rewarding
Minimal investment risks
Relatively liquid – secondary loan markets

Cons:

Risk of defaulting on loans still high
Not FDIC insured

2. Real estate crowdfunding investments – (8-11% pa)

There isn't much difference between crowdfunding sites for real state and peer to peer lending. While the peer-to-peer lending sites is more inclined to personal and business loans. Crowdfunding sites are more concerned with the lucrative real estate industry investments. They create platforms that offer a link between smallholder real estate companies and both accredited and non-accredited investors.

These sites are run by industry professionals who conduct thr groundwork like looking for high income earning properties and agree on investments terms like repayment interests and time limit. They then break the huge investment into smaller affordable portions that anyone can contribute to. Some of the crowdfunding real estates that have an automatic investment feature include Peer Street and PropertyCrowd whose annualized average income stands at 9% and 11% respectively.

Pros:

Above average annual returns
Offer secure loans minimizing risk
Thoroughly researched investment options
You don't have to be an accredited investor to invest with most of these sites.

Cons:

Deposits aren't FDIC insured

3. Robo advisors – 3-6% return depending on portfolio

Robo Advisors are probably the most popular and most effective form of fully automated investments. Unlike most peer-to-peer related automated investment tools, robo advisors take care of the entire process right from helping you create a personalized investment portfolio to managing it. Investing in a robo advisor takes no more than a few minutes and starts with answering such questions as your risk tolerance levels, the amount you want to invest, and how long you want to invest it.

The robo advisor then uses these criteria to come up with a diversified pool of investment options that match your investment goals. Some of the most popular robo advisors include M1 Finance, famed for its considerably low management fees of up to 0.25% annually. And if you don't know where to start, they have a large pool of present investment portfolios that you can customize.

Pros:

Full automation guarantees 100% passive income
Preset investment portfolios make it beginner friendly
Most present you with valuable trading tools

Cons:

Investment portfolios are picked from a pool of preset features and therefore not fully personalized
Not immune to the shares and stock market volatilities

4. Certificate of deposit (CD) rates – 3% interest pa

Certificate of Deposit (CD) are best for long term savings. They are considered high yield investments and offer fixed rate on deposits for a fixed term. These tend to offer higher interest rates than your average savings account with a commercial bank. The funds deposited herein however can only be withdrawn upon maturity of the account with premature withdrawals often subjected to high punitive penalties in the form of loss of interest rates.  Some of the CD rates provides with the most elaborate automated investment systems include Ally Invest, the online bank, and Goldman Sach's Marcus.

Pros:

Relatively high annual return rates, up to 3% for Marcus
Relatively low minimum initial deposit
Long term deposits encourage savings

Cons:

Highly rigid and doesn't support withdrawals

5. Digital investment apps that automatically build portfolios for you

The internet is awash with different pure online investment options that you can invest in. Most are however inclined to investing in the fast-moving money markets like stocks, shares, and equities. Leading the pack here is Stash investment app that lets you build an investment portfolio with just $5. It has a pool of thousand stocks and shares that you can use to create a highly customized investment portfolio.

And if you aren't sure with regards to where to invest or don't have enough time to vet all these investment options, they have an auto invest tool dubbed Coach that will walk you through the investment process, guide you through the investment portfolio creation phase and also manage the portfolio on your behalf. And management fees here start from 0.25%. Its competitors include and Acorns.

Pros:

Affordable minimum investment amounts starting from $5
Stash auto invest features handle all your savings and investments affordably
Supports custodial accounts for children under eighteen years

Cons:

Investing apps are also subject to the highly volatile shares and bonds markets

6. Forex Trading EAs and AutoTrading

Forex trading is probably one of the most lucrative investments currently available. But its volatilities and risk exposure on your capital investments are up to the roof. Ideally, forex trading is part of thr contracts for difference (CFD) investments and this means that by engaging in forex trade you are trading the price actions and not actual currency purchases. Your broker promises to pay you the contract difference if the price moves according to your prediction or you will pay them the price difference if it moves against your expectations.

The sheer number of trades being executed per second as well as the numerous factors that impact currency prices right from negative news, comments from world leaders bring about the highest price fluctuations. Most brokers and industry operatives have come up with numerous highly effective trading robots that help automate the entire process. These auto-invest options for forex trading are ranked by such advanced features as a stop loss and take profit levels and price movement alerts. These are also easily integrated into the MT4 trading system with some of the pioneering automated forex brokers including Forex.Com.

Pros:

Gives you a competitive edge over the competition and the average trader
Helps you maximize forex trading returns
Most can trade 24/7 across the different forex trading markets
You can follow their trading strategies using them to perfect yours
Recent advancements in trading automation like copy trading make it more beginner friendly

Cons:

Effective forex trading robots are expensive to acquire
The number of scams out there makes it almost impossible to differentiate between a good deal and a scammer.

7. Share and Commodity Investments with trading robots

Shares, stocks, bonds, equities, and commodities are by far the oldest form of investments. Commodity trading, for instance, dates back to ancient civilizations and so does futures contracts, especially the ones relating to agricultural produce. It is also a highly volatile market whose product and services price movements are influenced by not just the forces of demand and supply but also by such external factors as the performance of global economies, political stabilities, and world leader opinions and comments. The extensive research about the industry has helped industry players come up with highly successful trading robots that go a long way in fully automating the process. Most are however run by some of the most accomplished online stock brokers like Charles Schwab's Options Express and TD Ameritrade's ThinkorSwim.

Pros:

They are relatively inexpensive to acquire and their management fees affordable
They are beginner friendly
Help you create and profitably manage your investments

Cons:

You may need help mastering how some of these auto-trading stock and commodity systems like ThinkorSwim work

8. Cryptocurrency trading bots

The first thing that comes to mind for most individuals every time someone mentions cryptocurrency trading or investing is their unending risks. They can only recount unending hacks associated with the trade, highly volatile market conditions where crypto coins lose values in hours, or minutes, and unregulated markets with no filters to screen out the bad and prevent them from tainting the rest of the industry.

You have to dig deep enough to get any inspirational information about the numerous success stories of people who got in during Initial Coin Offerings (ICOs) and achieved 1,000%+  in returns on investments. Trading and investing in cryptocurrencies is no different from forex trading, safe for its higher risks and even more volatile trading environment. Several auto investment tools have however cropped up in the recent past that support hands-free investments. Top on this list is trading software like Bitcoin Loophole Cryptohopper, and cryptoblizz whose key features include price alerts, expert and independent market analysis as well as automated reinvestment of earned funds.

Pros:

They are relatively straightforward and don't require expert help to operate
Will help create an investment portfolio and manage it independently
Supports auto re-investments of the principal amounts and interests earned

Cons:

Different  plans and subscription packages lock most investors out of key benefits
They both are relatively expensive to acquire

What should you avoid when choosing different auto investment options?

The internet is rife with cons and scammers hoping to profit from your naivety in a particular niche. These individuals have therefore come up with bold and highly exaggerated assertions about the profitability of their 'proprietary' auto trading software. Before committing to any auto-investment tool, research extensively about its effectiveness by consulting reputable review sites like the Better Business Bureau (BBB). And if it sounds too good to be true, it probably is and the more reason to think it through.

Don't pay to test out an automated system. You will be risking more than its acquisition costs when you trust it with your capital investment. This is especially true for relatively new auto trading systems that are neither approved nor regulated by the relevant agencies or have no history of effectiveness. You will be wise not to take the developers word for it. And if they have total confidence in the auto-investor they will be more than willing to offer free trial periods.

Auto-invest tools of ill-repute

The better business bureau and Trust Pilot maintain large databases of verified customer reviews about different products, brands, individuals and services. Check out these reviews and customer trust scores before committing to the preferred auto investor tool.

Pulling off the plug too quickly

When the financial crisis rocked the United States money markets in 2007/8, most stocks and shares shed more than 50% their value. Today, however, virtually every brand has recovered its original market share and stock value. We understand that staring at your investments shed value day after day is not easy. We discourage you from canceling every investment that cedes ground to negative news or commentaries from industry leaders without thorough research on its probability of rebound.

Investments that you have little to no knowledge about

Robo advisors and numerous other auto trading tools will hold your hand right from the investment portfolio creation stage. This implies that you don't necessarily need any prior experience in this market. But we believe that if you are to create a perfect investment portfolio, you need a basic understanding of your preferred industry.

Bottom line

Automated investment systems have played a key role in advancing the finance and investment industry. The fact that you can create a portfolio and manage it on your behalf, independently, in virtually any profitable investment field has pulled in every investment enthusiast. It has also drawn in scammers and cons who seek to profit from its misuse in equal measure. You, therefore, have to be extremely careful about the automated systems you commit to. Research extensively about an auto-invest tool's effectiveness before purchasing or subscribing to its use or trusting it with your hard earned cash.

FAQs

What are automated investments?

What types of investment supports automatic investments?

How do I vet the effectiveness of an automated investment?

When do I need an auto investment system?

What is the minimum investment amount when using an automated investment tool?

How can I set up an automatic investment online?

How do auto-invest software providers make money?

How does an automated investment tool avoid exposing my capital to unnecessary risks?

See Our Full Range Of Investment Resources – Investments A-Z