Community Choice Financial Review – Read this Before Applying!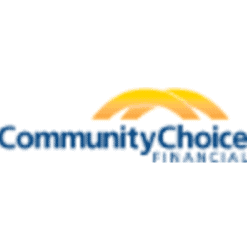 Once in a while, you may need an instant loan, which you cannot get from a bank owing to the lengthy process, or because of your bad credit score. But you are not short of options; there are a few short-term lenders that offer you multiple payday loan options. Some will accept your application online or in-store, and process your request in minutes. One such lender is Community Choice Financial (CCF).
Community Choice Financial offers its services in 31 states, and it accepts both online and in-store applications. If you want a loan, you might want to consider them, but not before you read this review. We've done our due diligence on them and reviewed their performance against different vital parameters.
Apply for a Payday Loan Now! | Best Payday Lender 2020

Loans From $100 to $15,000
Instant Application & Approval
Bad Credit Considered
Lenders From All 50 US States Onboard

Community Choice Finance, who are they?

Community Choice Financial is one of the leading providers of alternative financial services to the unbanked Americans, as well as those living paycheck to paycheck. It has over 500 outlets spread across at least 15 states offering both in-store and internet loans. Its product range depends on where you live, but you are likely to access check cashing, prepaid cards, tax services, money orders, bill pay, Western Union money transfers, and notary services at their store near you.

In-store loans are available at their stores, but they also work with other subsidiaries to expand their reach. On the other hand, they provide online loan services in at least 30 states, through Cash Central. These include:

California Check Cashing
Cash1
Cash & Go
CheckSmart
EasyMoney Cash Center
First Virginia

But owing to the variegating nature of usury laws, the amount you can borrow from CCF and subsequent annual percentage rates, fees, and terms depend on where you live.

Even with their two ways to offer lending services, Community Choice still offers unrivaled customer experience. Plus, the platform is easy to use, so you don't have to be a tech-savvy individual to navigate. And if you choose to go the conventional way, they have multiple conveniently located retail stores.

Pros and Cons of CCF

Pros:

It offers both in-store and internet loans
It has a diversified product range, include secured and unsecured loans
It has extensive national coverage, with a presence in at least 31 states

Cons:

High-interest rates
Sometimes it acts as a third party, so you might not necessarily be dealing with CCF but another lender
Has been indicted for unfair lending practices in California

Note: The short-term loans, like those provided by Community Choice Finance, don't have a right of recession, yet they are financial quicksand that can easily sink you into debt. You must, therefore, beware of what you get yourself into before signing the agreement.

Credit products by Community Choice Financial

With its nearly 500 locations nationwide and online platform, Community Choice offers a wide range of customized products and services that fit your needs. You can access several credit facilities to cater for both sudden emergencies and other financial needs. They include:

Secured loans such as motorcycle & vehicle title loans
Installment loans repayable within 6 to 24 months
Payroll Advance – typically takes two to four weeks but you can use it over months, which is very expensive
Check Cashing at competitive rates
Visa Pre-Paid Debit Cards – You can withdraw cash at millions of ATMs worldwide

How Does CCF Work?

For fast and convenient service, Community Choice has a simplified application process that applies across its numerous outlets and subsidiary branches.

CCF provides installment loans of between $1,000 and $5,000, as well as small payday loans and lines of credit in a couple of US states. You can qualify for more than $5,000, but it is at Cash Central's discretion. You have to convince them that the loan is within your limit, and you pay it comfortably without too much pressure on your finances.

And as already mentioned, Community Choice Finance APR varies depending on your state and on your credit score. As often the case, if you have good credit, you will get a much better rate than if you had bad credit. Also, it may not be available in your state, or some of its products may not be available in your area due to regulations.

As for how long you can retain the loan, the period varies from six months to two years. If these are terms you are comfortable with, then you can get started straight away. You can either walk into your nearest store or make your application online. For in-store applications, first, find a spot near you. CCF stores are easily accessible since they are at convenient locations such as shopping centers, drug stores, grocery stores, restaurants, and discount stores.

Step By Step Guide How to Apply for CCF loan online

To apply for Community Choice Financial Loan, visit their website and submit your application in the following simple steps:

Select your state, and the page will directly link you to Cash Central to proceed with your request.
You then provide personal information like name, email address, Social Security Number, Birthdate, and at least two active home, work, or cell phone numbers.
You then fill in your employment information, sometimes referred to as your income information. Choose your employment status from the drop menu, which includes employment, social security, disability, and unemployed. Here is where you declare your income and earning frequency, your employer details, and the next payment dates.
You can review your application and submit it.

If all is well, CCF processes your loan request in a few minutes. But sometimes, the lender may require additional information. If that's the case, the support team will reach out to you with the request before they can review and your application.

When and how do I Receive my Funds?

If you apply at a store, you will walk out with the funds just a few minutes after submitting your application. As for online requests, you may receive the funds a few hours after application, but most certainly, the very next working day if CCF accepts it by 7:45 PM EST.

However, for applications received on Friday through Sunday before 7.45 PM EST, CCF will release funds on the succeeding Monday. Those requested on Sunday after 7:45 PM EST have to wait until the following Tuesday.

As a first time applicant, you may encounter an unprecedented delay on your funds. Returning customers enjoy a relatively fast payment as the lender had previously verified their details. The speed of funding also depends on the bank handling the transaction.

Community Choice Financial may write you a check or pay the money into your checking account at the store. For all online loans, you receive the payment in your checking account. You are not able to receive funds via a savings account or CD account.

Eligibility Criteria for CCF Loan

You don't need to worry about bad credit score as far as eligibility requirements for CCF loans is concerned. It's one of the most accommodative lenders around. However, that flexibility comes at a cost. While you have a good chance of securing a loan, you'll have to contend with high APR for your poor credit.

Credit score aside, you must meet the following bare minimums:

US citizen or permanent resident
You live in an eligible state
Regular source of income
Active checking account
At least 18 years old

The 31 Community Choice Finance eligible states include:

Alabama
Alaska
Arizona
California
Delaware
Florida
Hawaii
Idaho
Indiana
Kansas
Kentucky
Louisiana
Michigan
Minnesota
Mississippi
Missouri
Nevada
New Mexico
North Dakota
Ohio
Oklahoma
Oregon
Rhode Island
South Carolina
Tennessee
Texas
Utah
Virginia
Washington
Wisconsin
Wyoming

The Documents You Need to Apply

In compliance with the USA Patriot Act, a federal law that requires financial institutions to know their customers, CCF will obtain, verify, and record information that will help it identify you as a customer. So, once you provide your details, you will provide documentation to prove your identity. Community Choice can only approve your loan if it confirms your identity.

These documents include:

Driver's license
Proof of income
Bank account information
Social Security number
Contact details of three references

Note: The state of California, through its California Consumer Privacy Act (CCPA), gives its residents the power to know what the lender does with the personal information it collects.

The Cost of a CCF Loan

Community Choice Financial and its subsidiaries consider several factors to determine the cost of your loan. As such, the total cost you pay varies widely. Some of these factors include:

The loan principal amount
Duration of the loan
Credit score
Net monthly income
Monthly expenditure
Do you pay rent or a homeowner
Your outstanding debts
Your credit repayment history
The state you live in

Other than the interest rate, there's an origination fee in the range of $15 to $75 is applicable, and CCF deducts it from the amount you borrow.

Note: Before you sign the loan agreement, ensure you are comfortable with its APR and the overall cost of the loan.

How CCF Loan Repayment Works

Community Choice Financial offers you several repayment options. Typically, lenders want you to repay your loan every month, but CCF lets you choose whether you want to pay monthly payments, bi-weekly payments, or even weekly. With these alternatives, you can easily repay your loan regardless of the frequency of your income.

You will, however, need to set auto-repayment from your checking account as it is usually the case with most lenders. By signing the loan agreement, you grant rights to CCF or any of its subsidiaries to carry out an Automated Clearing House (ACH) check. It then means the provider carries electronic withdrawal of a specified amount on every due date. This process recurs, taking the same amount every time, but based on your ascribed frequency – weekly, bi-weekly, or monthly.

You need to ensure you have sufficient funds in your account before the due date or risk suffering insufficient funds penalty or overdraft fees. For example, in Missouri, you are liable to 5% of the principal balance as the defaulting fee.

You can walk into the nearest Community Choice Financial outlets and settle the loan before your time lapses as it doesn't levy a prepayment charge.

If you can't raise the due amount on the required date, the lender advises that you should let them know at least a day ahead of time.

Loan Refinancing Option

Loan refinancing is not a common practice with payday and other short-term loan lenders. Community Choice, however, crosses that line to offer a loan refinancing option. If you are unable to settle the loan, you can take another loan to pay it off and proceed to hold a new loan, perhaps with better terms.

Your new loan must pay the cost of the original loan plus applicable principal reduction. But to make it work well, initiate the second loan application a few days before the maturity of the original amount. It's prudent you complete your request before 7:45 PM EST of the banking day ahead of your original loan due date.

While refinancing will buy you more time, you will pay more in interest and might send you into a debt spiral. So, to avoid incurring a constant debt burden, borrow only when you must and pay promptly.

For additional repayment options, the lender insists you should reach out to its customer support.

But not all states have the loan refinancing options. Some states ban such options for short-term loans, so you may want to check out if it is available in your locality.

Note: Scammers try to use Community Choice Financial, directing unsuspecting borrowers make advance loan fees. If you suspect such a scam call 855-252-4305.

Community Choice Customer Service

We first sought to hear what other borrowers say about Community Choice Financial. Better Business Bureau (BBB) accredits Community Choice Financial with an outstanding B+ rating. But nearly 160 borrowers file complaints against the lender, with criticism centered on high fees and the inability of the support team to do anything to help the situation.

The customer support, according to us, is impeccable. They are professionals and handles your questions diligently. However, the lender should declare in advance that the only negotiated repayment option would be incurring the defaulting penalty. The support team can do nothing in regards to restructuring your loan unless, of course, you qualify for debt refinancing.

You can reach the support team through email through its website. There is a form on the Contact Us which you can fill out to submit your request. Alternatively, you can write to them directly through [email protected]. You can also call 855-920-9800 to speak with a customer care representative.

We are nevertheless disappointed that as large as Community Choice is, it neither incorporate live chat nor has a Frequently Asked Question page. Nothing makes finding out an answer to your query easier than a comprehensive FAQ, which is a big let-down.

On matters of security, though, the website is safe. It has a sophisticated security protocol to protect the privacy of its users.

We can't, nonetheless, close this review without bringing to light the case against the company by the state of California. It lost the case to the State of California and has refunded approximately $800,000 to its former borrowers due to predatory lending. The court also ordered it to pay $105,000 in penalties.

As a giant lender with several subsidiaries, scammers have used its name to defraud unsuspecting borrowers. So, before you start your in-store or online application, be sure it is related to Community Choice financial. Also, go through your contract well before signing and be-informed of your state interest laws to avoid being scammed.

Final word

When in financial limbo, Community Choice provides a myriad of credit solutions, from payday loans to title loans that help you out. You must, however, brace yourself for high APR, especially if you have bad credit.

Community Choice Financial is a reputable lender with operations in a slew of states in the country, but which also is its greatest undoing. It becomes confusing knowing which company you are dealing with whenever you go for a loan. You should always read through the loan contract to be sure you got the right affiliated. For online applications, initiate your request directly from its website.

There's nothing more worth mentioning, save for the litigation by the state of California. You must keep in mind that short-term loans rarely solve financial problems but only offer quick solutions as you make long-term plans. So, the quicker you pay it back, the better.

FAQ

How can I apply for CCF Cash Advance?

I have a CCF loan, can I apply for another?

How long do I have to repay my CCF loan?

What if I'm unable to repay the loan on the stipulated date?

Can Community Choice withdraw a larger amount than my monthly repayment?

How do I know it is Community Choice who have contacted me?

US Payday Loans A-Z Directory