Fig Loans Review 2020 – Read This Before Applying
If you have found yourself in a tight financial position, Fig Loans could see you through the situation. But before you dive in head first, how do you know they are worth your time? By this, we mean, the payday lending industry has grown exponentially in the past couple of years. This growth is courtesy of an insatiable demand for simple and flexible loan options. And while growth is great for any industry, it can be a little confusing for the end consumer.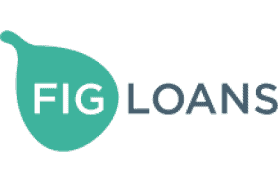 In this case, you might find yourself spoilt for choice with every payday lender claiming to be the best in the industry. So how do you choose the best lender for a same-day loan? Well, there is a long list of factors to consider when making a choice. But to make it even simpler for you, we've prepared this comprehensive review of Fig Loans.
We've detailed the pros, cons, costs, customer support, and everything in between.
Apply for a Payday Loan Now! | Best Payday Lender 2020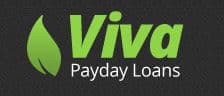 Loans From $100 to $15,000
Instant Application & Approval
Bad Credit Considered
Lenders From All 50 US States Onboard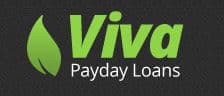 What is Fig Loans?

Unlike most payday loan companies, Fig Loans has an interesting history as the pioneers of the company were intentional with their end goal. Here is how it went down; the original Fig Loans Company was a simple collaboration between United Wat THRIVE and Fig in Houston, Texas. In 2014, the company cold-called more than fifty non-profit organizations wanting to learn how the payday loan industry in Houston, Texas, affected individuals and the community as a whole.

The idea was to speak to financial coaches in the area who handled payday loan clients and had experience in the industry for a while. However, things didn't go down as expected; the only non-profit organization that got back to them was United Way of Greater Houston – and thus, a new vision for Fig Loans was outlined.

The two companies worked together to understand payday lending practices and define the future of Fig Loan as it is today – a company dedicated to providing affordable financial products that help improve borrowers' financial health instead of crushing it.

Fig Loans takes pride in transparency and flexibility. Their rates are affordable and they do not charge for late repayment.

Pros and Cons of Fig Loans

Pros:

Competitive rates – Fig Loans initial APR starts at between 176% and 190%. At these percentages, it's lower than what most emergency lenders offer.
No fees – Fig Loans does not have origination or processing fees. Moreover, it waives late repayment fees opting to work with individuals to determine a flexible repayment date that works for both parties.
Helps to boost your credit score – Fig Loans claims that most borrowers who stay with them for more than eight months see a 47 point increment in their credit scores.
Discounts on early repayment – Not only do they waiver lateness fees, but the company also extends a discount if you repay before the repayment deadline.
Quality service – User reviews show that borrows have a good experience with the company. Some say that Fig Loans are helpful and nice to work with. They offer ample support and transfer you to employees that help you resolve your query fast without making you feel rushed.

Cons:

Though Fig Loans receives praise from its customer base; it has several cons:

The maximum loan limit is low – Fig offers loans for emergencies. However, if your emergency requires anything above $500, we suggest you look elsewhere for help.
It's only in six states – though Fig Loans has lots of positive reviews, they are all from borrowers in five states. The company is working on expanding its coverage beyond Utah, Texas, Missouri, Illinois, Florida, and Ohio.

How Does a Fig Loans Loan Work?

Emergency loan companies are businesses and since they take on high risks by extending loans to individuals with bad credit, they apply high-interest rates. Because of the high-interest rates, you should think twice before taking a payday loan. Why? Because you could dig yourself deeper in debt with the payday loan.

So how do Fig Loans fit into this ecosystem? Like a payday loan, its core business is to offer loans to help borrowers in financial crises. In addition to this, it seeks to improve the economic situation of borrowers. You can think of it like taking a loan from a relative or a friend.

Fig Loans has a transparent pricing model and doesn't have hidden fees. To help improve your financial standing, it tries to work out repayment dates even when you are late on repayment and offers discounts to borrowers who repay early. The way they see it, good credit deserves acknowledgment.

If for some reason, you cannot make payments on the set deadline, they offer options to reach out to customer support and when you beat the deadlines, they update your credit history with three reputable credit bureaus in the U.S. Eventually, your credit rating increases and you gain access to normal loan options.

To retain you as a customer, Fig Loans reduces the APR with every subsequent loan. When you get to the sixth loan, you will incur an APR of between 76% and 89%. Also, on the sixth loan, the loan limit might increase from $500 to $800.

So with all this, does the company consider those with bad credit history? Yes, it does. However, borrowers with a 450+ credit score have a better chance of getting a loan.

What Loan Products does Fig Loans offer?

Fig Loans provides three loan products. They are;

Fig Loan

This is the loan product they launched in 2015. The loan amount it offers is between $300 and $500 (or $800 depending on how faithful you are with repayments and the platform). The loans last for between 4 and 6 months. However, you can work out an extension without incurring additional fees. This loan product is perfect for one who has a financial emergency and can service the high APR within a short time.

Credit Builder

This loan product works just as the name suggests – to build your credit. Say you don't need the money urgently but foresee a financial emergency in the future. You can prepare yourself by improving your credit score and gaining access to regular loan options.

How does it work? First, it's cheaper in comparison to regular payday loans. The funds are put into an escrow account, a third-party bank, instead of your bank account.

Like regular loans, you will make monthly repayments but only access the money once you repay the loan. The loan amount is larger than those other lenders offer. As such, the loan product eventually improves your credit score.

You should note that though this loan product can improve your credit history, it can also damage it if you are late on your payments.

Fig36

This goes back to the partnership that saw the creation of the company in the first place. The loan product is for non-profit organizations. The idea of the loan is to help the organization to extend loans to the communities they serve. Since they understand the communities better, the loans have a positive impact.

Through Fig36, organizations have access to a wide array of services. But unfortunately, this product is still in the testing phase and available in Texas only.

What other store services does fig Loan offer?

Aside from the above loan products, Fig Loans doesn't offer store services.

Fig Loans Account creation and borrowing process

The account creation and borrowing process is simple and straight forward.

Step 1: Visit Fig loans official website on your preferred browser and navigate to 'Apply.' On the pop-up menu, select your state. Next, choose the loan amount. On the first application, the loan amount is capped at $300. At this stage, Fig Loans will display the loan amount, the repayment period, monthly payment, the total amount you'll repay, and the APR.
Step 2: Click 'Save' to create an account. You will provide your email address and create a unique password. If you have a referral code, type it in to get $10 on your first loan. The user who referred you to the platform also gets $10 on their next loan.
Step 3: After entering these details, you'll get disclosure agreements. Read through them and click 'submit'. Next, you will enter personal information, including your bank details and social security number.
Step 4: Review the terms attached to the loan. These terms are specific to each loan.
Step 5: Wait for one business day for the Fig Loans team to review the application and send an email notification detailing their decision. Once the loan is approved, ensure you repay on time to avoid damaging your credit score. Though Fig Loans doesn't charge for late repayment, repaying on time contributes towards building your credit score.

Eligibility criteria for Fig Loans loan

You should be a resident of one of the six states in which it offers the services
You have a valid bank account in the U.S
You should be 18+ years
You should not be under the Military Act
You should have regular income
You should have a bank account with more than a 90-day history

Information borrowers need to provide to get a Fig Loans loan

When applying for a loan, you should provide the following information:

An email address
Your address
Your name
Your bank account (and verify it)
Your social security number

What states accept Fig Loans loan?

Fig Loans is available in the U.S but in specific states. The service started in Texas and has since spread to five other states including;

Florida
Ohio
Utah
Missouri
Illinois

What are Fig Loans loan borrowing costs?

Fig Loans is transparent about its costs. It displays these figures on its website and clearly states they don't have hidden fees. Additionally, the company doesn't charge late repayment fees. And overall, the company is cheaper in comparison to other emergency loan companies in the U.S.

Below is a breakdown of the costs you should expect:

First loan – between 176% and 190% APR
Second loan – between 176% and 190% APR
Third loan – between 156% and 170% APR
Fourth loan – between 136% and 150% APR
Fifth loan – between 106% and 119% APR
Sixth Loan – between 76% and 89% APR
For the credit builder loans – 28% APR

Note that the actual APR percentages vary depending on your credit history and a couple of other factors.

Fig Loans customer support

Fig Loans customer support has received good reviews from borrowers. Borrowers claim the support system is helpful and dedicated to ensuring queries are solved.

You can get in touch with customer support through phone, text message, online chat, and email. Moreover, you can make changes to your account details through text messages and on their website. Through the feature, you can create custom repayment plans.

Going by the customer support rating alone, Fig Loans is one of the payday loan companies that is highly recommended by present and past customers.

Is it safe to borrow from Fig Loans?

Yes, Fig Loans is a safe lender platform. It doesn't need a lot of sensitive information. And the information it requires isn't stored on the platform. The website has SSL security to protect every character you type in.

With these security measures, your loans and information remain safe at all times.

Fig Loans Review verdict

Fig Loans is a lender that strays from the norm. It takes a fresh approach to short term loans. The idea is to save people in financial emergencies while protecting them from the adverse effects that come with taking payday loans without proper planning.

Unlike other payday loans, it focuses on your financial health just as much as it is with making a profit. At the start, the company was formed after in-depth borrower research was done.

Last but not least, its transparency and low APR makes it a great option to many borrowers in the U.S.

Apply for a Payday Loan Now! | Best Payday Lender 2020

Loans From $100 to $15,000
Instant Application & Approval
Bad Credit Considered
Lenders From All 50 US States Onboard

FAQ

Do I qualify for a loan is I have bad credit?

Why does Fig Loans need bank verification?

What does the Bank account verification include?

What if payments are not made on time?

Can I repay the loan using a credit card?

Why is the Social security number important?

Can I delete the account?

How can I check the loan balance and the due date?

How does the ACH Payment work?