Top 5 Bad Credit Payday Loans for 2021
When an emergency strikes that calls for urgent cash but you suffer a poor credit history, your options for obtaining credit services grow narrower.
Banks and other lending institutions won't advance you the much-needed cash even after taking you through the long and unhealthy loan application processes. So who do you turn to, especially in the case of time-sensitive emergencies? The online-based payday loans direct lenders or their payday loan apps.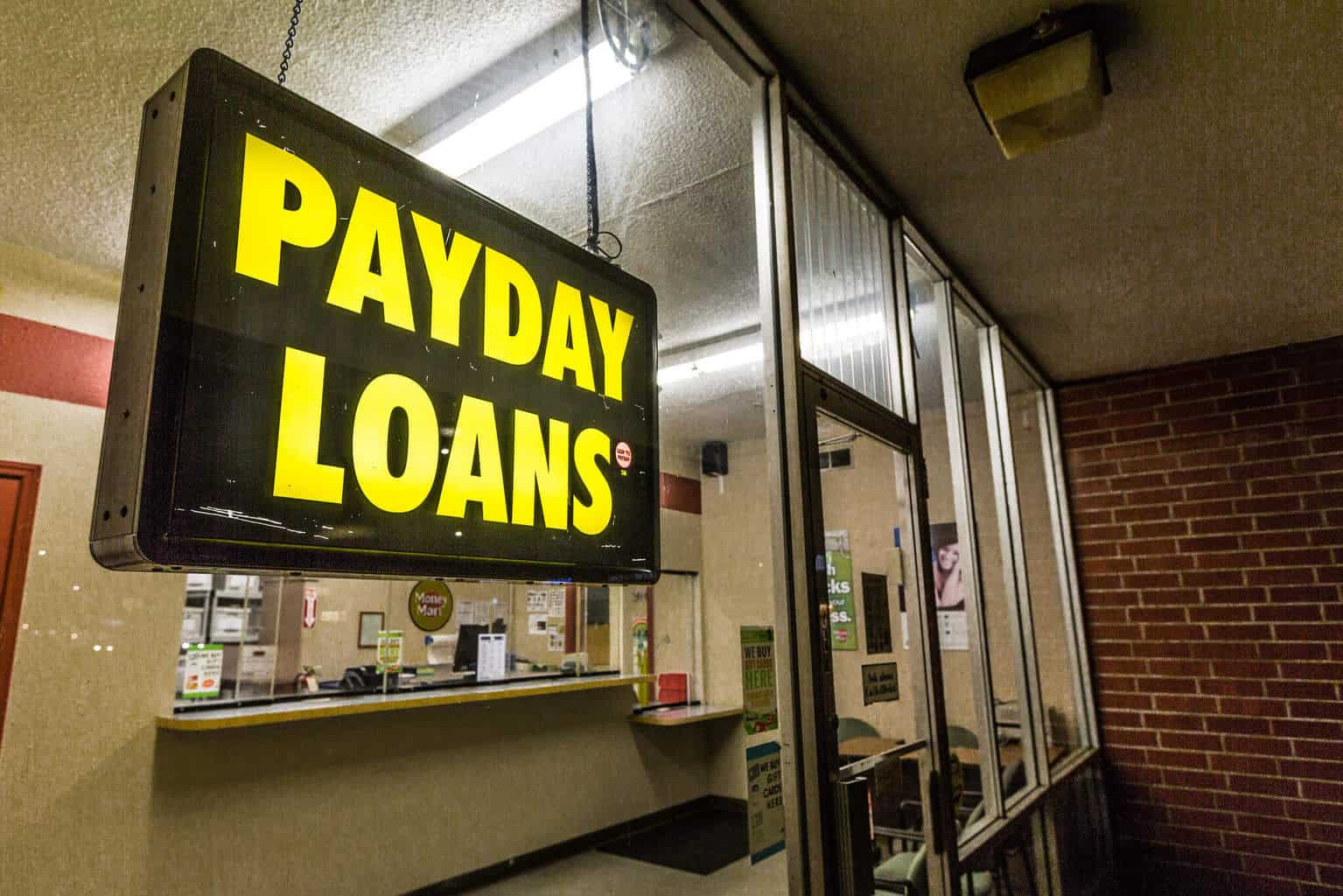 These help you sort your emergencies by advancing you the cash within the shortest time possible – as little as 15 minutes – on the promise that you will repay as soon as your next salary comes in. Unlike high-street banks, these don't shy away from lending you cash because of a poor credit score.
They will even help you build or rebuild it by submitting information about your timely payments to the credit reference bureaus. And while some still pull your credit score to determine the interest rate for the advanced amounts, some don't consider it.
You will, however, note that they are a bit stringent with their loan repayment terms. For instance, they will have higher representative Annual Percentage Rates (APRs) compared to your bank, shorter grace period to repayments, and high roll-over or late payment fees. Some may demand that you grant them a Continuous Payment Authorization (CPA) that allows them to deduct their dues directly from your bank account. You are nonetheless protected by the FCA that ensures you don't pay more than £24 per month on every £100 borrowed or double the loaned amounts.
Note: Bad Credit loans

come in handy when you are looking for immediate cash to solve a time-sensitive emergency. Plus, by giving you access to credit services and reporting your repayment progress to the different reference bureaus, these bad credit payday lenders help you rebuild your credit score.

What is the process of applying for payday loans?

Step 1: Visit a payday loan lender online, at their store or call them

Step 2: Apply for the loan by providing the lender with such information as your bank details, contact information, employment status and details, contact information for your references

Step 3: Agree to the terms of the loan and repayment period

Step 4: The lender gives you a check for the loan amount or deposits it into your account

Step 5: You repay the amount upon receiving your salary or ask for a rollover and pay the rollover fees

What are the pros and cons of payday loans for bad credit?

Pros

They help sort your finances when no one else is willing to help
Have a relatively non-intrusive application process
Speedy and wholly online loan processing
No credit check and may help improve your credit score
Doesn't require security or collateral
Short term repayment doesn't tie you to a lifetime commitment

Cons

Carry a higher APR than most other personal loans
Have a short grace period to repayment
The easy application process and fast processing of payday loans make it tempt you into its misuse by applying it to sort non-emergency situations

Reviewer's choice of best bad credit lenders: Reviewer's choice

Reviewers Choice

Available Loan Amount

£100 - £1000

Available Term Length

7 days to 5 Months

Representative APR

1,255% up to 1698.1%

Visit Now

PiggyBank Loans have now gone into Administration

Available Loan Amount

£100 - £1000

Available Term Length

1 Month to 1 Year

How we ranked the best payday loans for bad credit:

Representative APR
Maximum loan amounts
FCA regulation and reputation
Loan processing speeds
Other fees and charges
Credit score checking
Loan repayment period
Customer support

How can you increase your chances of getting approved for payday loans with bad credit?

I. Only apply to loans you meet the qualifying criteria for

The surest way of maximizing the possibility of having your bad credit payday loan being approved is applying to loans that you qualify for. After settling on one or a host of payday loan providers, proceed to check their eligibility criteria and ensure that you qualify. This involves checking such factors as the minimum monthly salary and age requirements.

II. Pay off current loans

You will also want to first clear any other loans, payday or otherwise that you may be having with same or another credit service provider. Applying to multiple loans when you already have a bad credit history says volumes about your financial planning and this may scare off potential lenders.

III. Provide valid and updated information

Most online-based bad credit payday loan service providers operate on a strict code of trust and transparency when it comes to customer verification. You might want to consider this when filling your registration details or turning in your loan application as simple discrepancies in what you provide and publicly available records may see you disqualified.

IV. Ensure you pass the identity verification and fraud checks

The bad credit payday loan provider may have mentioned that they won't conduct a credit score check but this doesn't mean that they don't conduct a background search on you. They will first check with the publicly available voters register to confirm your identity. It is therefore imperative that you ensure that the details provided to the lender matches the publicly available records.

V. Check the lenders minimum and maximum loan amounts

Most payday lenders will always indicate the minimum and maximum loan amounts they can provide an individual with a bad credit score. Some will even specify the loan amounts available to first-time applicants. If, for instance, 247 Moneybox has their first-time loan applicant maximum set at £80, it doesn't help to make a £100 application with the lender.

Factors to consider before applying for a payday loan with bad credit:

Fees and charges: The Financial Conduct Authority is quite specific when it comes to capping the fees and charges imposed by the bad credit payday lenders. Ensure that your preferred payday loan provider is FCA loan-price regulation compliant.
APR: The Annual Percentage Rate of a loan takes into account the interest and other associated charges charged on a loan. You are better going for the payday loan lender with the lowest/most affordable APR.
Possibility of an extended repayment period: Theoretically, the payday loan is supposed to help carry you until the next payday at which time it should be paid in full. Some bad credit payday lenders are however empathetic to your situation and allow extended repayment periods where the loan is spread and paid during several paydays.
Credit score checking: If possible go for the 'No-Credit Check' payday loan providers. This is because every time a lender pulls your credit score record, they leave a digital footprint that other lenders may use to deny you loans especially if the case of multiple checks in a short period.
Reporting to the credit referencing bureaus: You should also only go for a bad credit payday lender who helps you build or rebuild your credit score. Ensure that they explicitly promise to share your stellar loan repayment record with the referencing bureaus.

Bottom line

A bad credit score should no longer be a hindrance to loan access, especially in the case of time-sensitive cash emergencies. The bad credit payday loan lenders are out to make this a reality by advancing loan services to different individuals irrespective of their current credit rating. When assessing your eligibility for payday loans, these brands look into more than just your credit score and credit history. Some don't even pull out your credit record but still help you build a credit history if you don't have one or rebuild a negative one by reporting your loan repayment progress to the credit reference bureaus, effectively helping you gain access to better loan services and high street lenders in future. Some of the upsides of these payday bad credit references are the fact they have some of the fastest loan application and processing services. But this is a double-edged sword seeing that without proper financial discipline, you will end up hooked onto these expensive loans –especially when you rely on them for non-emergencies.

Apply Now for a Payday Loan With Piggy Bank

PiggyBank Loans have now gone into Administration

Glossary of emergency loans

A credit score shows your creditworthiness. It's primarily based on how much money you owe to loan or credit card companies, if you have ever missed payments or if you have ever defaulted on a loan.

Guaranteed Approval is when, no matter how bad, your credit score its, your loan application will not get declined.

A Credit Limit is the highest amont of credit a lender will lend to the borrower.

Collateral is when you put up an item against your loan such as your house or car. These can be repossessed if you miss payments.

A Cash Advance is a short-term loan that has steep interest rates and fees.

Your Credit Rating is how likely you are to fulfill your loan payments and how risky you are as a borrower.

Fixed Interest Rate is when the interest rate of your loan will not change over the period you are paying off you loan.

The Interest is a percentage based on the amount of your loan that you pay back to the lender for using their money

If you default on your loan it means you are unable to keep up with your payments and no longer pay back your loan.

If you miss a payment the lender will charge you for being late, this is known as a late fee.

An Unsecured Personal Loan is when you have a loan based solely on your creditworthliness without using collateral.

A Secured Loan is when you put collateral such as your house or car up against the amount you're borrowing.

This is the Interest Rate used by banks for borrowers with good credit scores.

The Principal amount the borrower owes the lender, not including any interest or fees.

A Variable Rate is when the interest rate of you loan will change with inflation. Sometimes this will lower your interest rate, but other times it will increase.

An Installment Loan is a loan that is paid back bi-weekly or monthly over the period in which the loan is borrowed for.

A Bridge Loan is a short term loand that can last from 2 weeks up to 3 years dependant on lender.

Having an AAA Credit Rating is the highest rating you can have.

A Guarantor co-signs on a loan stating the borrower is able to make the payments, but if they miss any or default the Guarantor will have to pay.

LIBOR is the London Inter-Bank Offered Rate which is the benchmarker for the interest rates in London. It is an average of the estimates interest rates given by different banks based on what they feel would be the best interest rate for future loans.

Home Equity Loans is where you borrow the equity from your property and pay it back with interest and fees over an agreed time period with the lender.

Debt Consolidation is when you take out one loans to pay off all others. This leads to one monthly payment, usually with a lower interest rate.

If you obtain a Student Loan to pay your way through College then you loan is held with the Department for Education U.K.

Financial Aid in the form of grants is funding available to post-secondary education students throughout the United Kingdom and you are not required to pay grant

FAQs

What is a bad credit payday loan?

Must I settle the full loan amount during the next payday?

How long does it take for the payday loan to be approved and deposited into my account?

What are the maximum amounts I can get for a bad credit payday loan?

Will my bad credit payday lender run a credit score check?

Can timely bad credit payday loan repayment help improve my credit score?

What are the most common causes of bad credit?

If you're looking for a low-cost share dealing platform that makes it super easy to buy and sell stocks, ETFs, and funds, it might be worth considering Halifax. You don't need to have a current account with the provider, and getting started takes just minutes. In this article, we review the ins and outs of...