Best Payday Loans Lender For The UK In 2021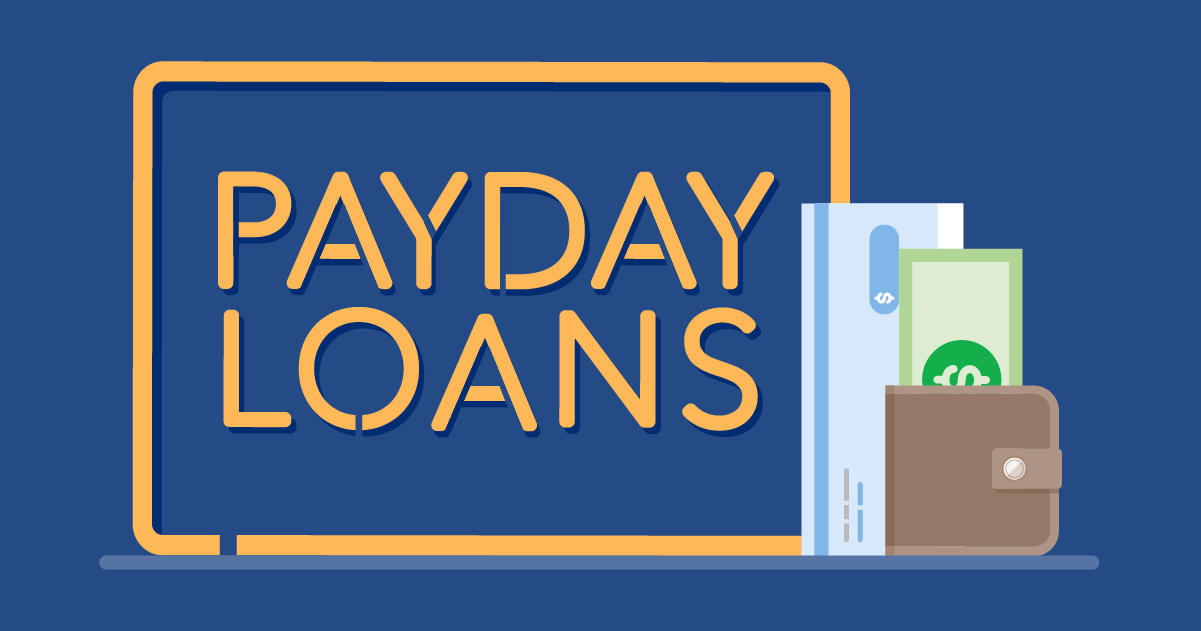 Payday loans are a common emergency funding source, which should be used with caution. Payday loans are known to charge exceptionally high APR rates, as well as extortionate fees if you are late on a repayment. UK customers are typically able to apply and receive processed loan amounts in less than 24 hours – sometimes faster, which can create a slippery slope into debt should your borrowing get out of hand.
In this guide, we'll explain the loan application process, and advise on the best payday lenders. We'll cover how a payday loan works, how much you are likely to get, how much it is going to cost you, and what you need to avoid to ensure you don't get hit with additional fees. Towards the end of the article, we provide a list of three of the best payday loans lenders currently in the market.
Try Our Recommended UK Payday Loan Provider 2020:

Get an Instant Quote
Apply within 2 Minutes
Friendly Support Service
FCA Regulated

*Subject to lender requirements and approval.

 

Note: While conventional credit cards in the UK comes with an average APR of around 22.8%, payday loans can cost surplus of 1,000% APR. As such, always explore whether you are able to obtain funding via a cheaper source before proceeding with an application.

What are the Pros and Cons of UK Payday Loans?

The Pros

Allows you to obtain emergency funding at short notice
Most payday lenders can transfer the funds within 24 hours
Suitable for credit profiles of all sizes
Choose to pay the loan back in one-hit or via instalments

The Cons

The interest rates are likely to be sky-high
Easy to build bad habits with payday loans
Late payments often carry onerous penalties

Reviewer's choice of best payday sites

Reviewers Choice

Available Loan Amount

£100 - £1000

Available Term Length

7 days to 5 Months

Representative APR

1,255% up to 1698.1%

Visit Now

PiggyBank Loans have now gone into Administration

Available Loan Amount

£100 - £1000

Available Term Length

1 Month to 1 Year

How to Apply for Payday Loans? Read our Step-by-step Guide:

If you are new to the online payday lending space, below you will find a useful step by step guide on how to obtain payday loans. If you just want to see our more detailed review of possible loan providers click here.

Step 1: Find the best payday loans

First and foremost, you will need to do some digging to find trusted payday loans lenders that meet your needs. This should include a direct lender that is willing to consider your credit record, but most importantly, a lender that is transparent with its fees. While the UK now has a cap on the amount of interest that you can pay on your loan, you should still try to find a direct lender with the most competitive rates.

You also need to ensure that the lender is UK based, and registered and regulated by the Financial Conduct Authority (FCA) as an approved lender. If they aren't, the lender is potentially operating in an illegal manner. Nevertheless, to help you along the way, at the bottom of this guide we have listed three of the best payday loans currently in the market – so be sure to check them out.

Step 2: Start the application process

Once you have found a suitable loan lender such as Peachy which we have detailed screenshots for through this guide, you will then need to start the application process. Don't forget, the vast majority of payday loans allow you to complete this online, so you can proceed via your desktop or mobile device with ease if you would like. Initially, you will need to enter the amount that you wish to borrow, alongside your next payday. For example, if you are looking to borrow 500£, and you next receive your monthly salary on October 30th, this is the information that you need to enter.

Step 3: Enter your personal and financial information

As is the case with all loan types, the lender needs to obtain some information about who you are. As such, you will need to enter details pertaining to your full name, home address, date of birth, nationality, and contact details. Moreover, you might be asked to enter your passport or driver's license number to fast-track the verification process.

Next, you will then need to let the payday loans lender know what your current employment situation is. This includes whether you are employed full-time or part-time, where you work, how much you earn, and once again – when you next get paid.

You will then need to enter your bank details. Firstly, you will need to enter your bank account details so that the payday loans lender knows where to transfer the funds. In most instances, you will be required to pay back the funds using the same account the money is being moved into, but check the specific terms for each provider.

Step 4: Read the digital loan agreement and sign it

Once you have provided the necessary information, the best payday loans lender will then run some electronic credit checks on you. In some cases, they are hard checks, which will be seen on your credit profile so check before you start the application, too many credit checks in a short time can raise flags to credit lenders. The checks themselves rarely take more than a couple of minutes, so you should receive a decision on your loan application pretty much straight away. If you have been pre-approved, the lender will then let you know what terms they are willing to offer. Most specifically, this will include the interest rate that the direct lender will charge you to borrow the funds.

Although the Financial Conduct Authority now offers a range of protections on payday loans, you are still advised to read the digital loan agreement and terms/conditions thoroughly. If you are happy with the terms and wish to proceed, you'll need to sign the digital loan agreement and submit it.

Step 5: Satisfy the verification checks

In the vast majority of cases, the payday loans lender will ask you to complete a verification exercise before they are willing to transfer the funds. While this will vary from lender to lender, this usually centres on proving your stated income. This might entail you emailing or uploading a copy of your most recent payslip, so that the lender can verify your employer's name and address, the amount that you earn, and the date that you get paid.

Alternatively, the payday loans lender might need to call you at your place of work. While this can be an embarrassing scenario, payday lenders will usually not disclose the purpose of the call with the person that answers the phone. If you do have a direct phone number at work, it's best to provide this. Ultimately, the reason that payday lenders sometimes ask to call you at your place of work is to

verify that the details you entered within your application are valid.

Step 6: Funding and repaying the money

As soon as you have passed the required security checks, the best payday loans lender will usually transfer the funds into your bank account the same day some times in 10 minutes or less, or the next working day at the latest. In terms of repaying the money, the exact date will mirror that of the loan agreement that you signed.

In most cases, this will be the same day that you next receive your salary. As noted above, most payday lenders will take the funds from your debit card. As such, you'll likely find that the funds will be taken during the night that you get paid to ensure that they get paid on time.

Best 3 Payday Loan Sites 2021:

If you have spent the time reading through our guide from start to finish, it is hoped that you now have a firm grasp of what payday loans are, and how they typically work. Most importantly, we hope that you have made some serious considerations regarding the costs of the loan.

If you are still unable to find an alternative funding source that comes with a much cheaper rate of interest and have decided to proceed with the payday loans application, we have listed three of the best providers currently in the market.

Criteria used to rank the best lenders

Direct lenders with the most competitive interest rates
How much the direct lender is able to offer
What credit score you need to obtain the personal loan
What loan terms are available
Registered with the FCA as an approved UK lender

What Are payday loans?

As the name suggests, payday loans are a type of loan that allows you to borrow funds until you next get paid. The overarching concept is that a payday loans lender give you access to fast, emergency funding as and when you need it. For example, if you find that three weeks into the month your boiler breaks down and thus – you need to pay for it to be repaired, then you might need to obtain a loan to cover the cost.

In the vast majority of cases, payday loans are meant to be paid back when you next receive your salary. As such, the loan agreement will display your monthly salary date as the date that you need to repay the funds. In most cases, this will be taken via a direct debit agreement or directly from your debit card.

Here's a quick breakdown of how a typical loan agreement works in practice.

You would like to raise £500 to cover the cost of getting to work for the last week of the month
As you have overspent this month, you decide to raise the funds via a lender
Upon completing a quick online application, the payday loans lender is willing to loan you the £500 at a fee of £65
You borrow 500£ on November 24th and agree to pay it back on your next payday – which is November 30th.
The £100 is transferred to your bank account within 10 minutes or in some cases the next working day
On November 30th, the direct lender takes £565 from your bank account, and the debt is now 100% clear

As you will see from the above example – two key points stand out. Firstly, payday loans are typically taken out for small amounts. As they are designed to cover you until you next get paid, some payday lenders allow you to borrow from just £50. However, some direct lenders allow you to borrow much more, albeit, you'll likely get the option of paying it back over a few months. Secondly, and as we will discuss in the next section – although the loan fee above amounted to just £22, this actually represents an extortionate rate of interest in APR terms. This is, unfortunately, the nature of the payday loans arena.

How much do payday loans actually cost?

The most important consideration that you need to make on a loan is how much it is actually going to cost you. There is no getting away from the fact that the APR rates are sky-high, especially in comparison to more conventional debt products such as personal loans or credit cards. As a result, direct lenders have a somewhat bad reputation in the United Kingdom, with campaign groups looking at the government for enhanced regulations on lending ethics.

With that being said, you need to have a firm understanding of how much you are likely to pay – both in terms of the APR and additional fees.

The most obvious starting point when assessing the cost of your loan is that of the APR. This is a tricky one in the case of payday loans, not least because the APR percentage rate is based on a 12 month period – even though your payday loan agreement is unlikely to surpass a week or two. Nevertheless, the APR should still be taking into account as it presents a clear reflection of how much the interest is actually costing you.

When you initially go through the instant loans application, it is likely that the respective lender will display your interest rates in real terms. By this, we mean that it will be displayed as a total amount in pounds and pence. For example, if you apply for payday loans of £200, the lender might state that your interest amounts to £44, meaning that you'll need to pay back £244 in total.

However, the good news for you is that the Financial Conduct Authority (FCA) recently imposed limits on the amount of interest that direct lenders can charge you. In layman terms, this amounts to a maximum interest amount of £24 for every £100 that you borrow. If you borrow less than £100 then this will, of course, be charged on a pro-rata basis.

On top of high APR rates,  instant loans are also known to charge extortionate fees if you end up missing a payment. In the past, this has seen borrowers owe a significantly higher amount in comparison to what they actually received. However, the FCA ruling in late 2018 means that you are now protected from unethical late payment fees, insofar that this is now capped at £15 per default.

The £15 cap is imposed irrespective of the loan size, which is great. It is important to note that payday loans lenders in the UK can still charge you interest on the amount that you default by, which is capped at 0.8% per day. However, the total amount that you end up paying back to the lender can never exceed twice the amount that you borrowed. For example, if you borrowed £150, the most that you can ever pay back is £300. This includes the original interest rate, the default fee, and the interest on the amount owed.

For more information on the payday loans cap imposed by the FCA – check out its website.

Am I eligible for a payday loan?

One of the key characteristics of the payday loans space is that borrowers typically come from low-income areas. With that being said, the eligibility threshold that payday loans in the UK install is wafer-thin. By this, we mean that as long as you have an income of some sort and you are able to verify your identity, then you won't find it hard to get approved for a loan. In fact, some direct lenders have been known to approve applications even when the applicant is not employed and thus – has no income at all.

Nevertheless, here's a quick overview of some of the minimum requirements that you will likely need to meet to be approved for a payday loan.

Age: You will need to be aged at least 18 years old to be eligible for payday loans
Residency: You will need to be a UK resident, and have been for at least three years
Verification: You will likely need to have a form of ID so that the lender can verify your identity electronically. It also helps if you are registered on the electoral roll.
Income: The lender is likely to request that you have an income of some sort. The specific requirements will of course vary depending on the payday loans lender in question. You should still be eligible if you work part-time, and some lenders will even consider your application if your income comes in the form of a state pension or benefits.
Credit Score: While some lenders will perform a credit check on you, others won't. If they do, then they might require you to have a minimum credit score. However, even if you have a bad credit score, this won't necessarily make you ineligible.
No Bankruptcies: If you have previously been made bankrupt, or you have an outstanding bankruptcy order on your credit histories, then you likely won't be approved for payday loans.

Try Our Recommended UK Payday Loan Provider 2020:

Get an Instant Quote
Apply within 2 Minutes
Friendly Support Service
FCA Regulated

*Subject to lender requirements and approval.

Glossary of emergency loans

Credit Score

A credit score shows your creditworthiness. It's primarily based on how much money you owe to loan or credit card companies, if you have ever missed payments or if you have ever defaulted on a loan.

Guaranteed Approval

Guaranteed Approval is when, no matter how bad, your credit score its, your loan application will not get declined.

Credit Limit

A Credit Limit is the highest amont of credit a lender will lend to the borrower.

Collateral

Collateral is when you put up an item against your loan such as your house or car. These can be repossessed if you miss payments.

Cash Advance

A Cash Advance is a short-term loan that has steep interest rates and fees.

Credit Rating

Your Credit Rating is how likely you are to fulfill your loan payments and how risky you are as a borrower.

Fixed Interest Rate

Fixed Interest Rate is when the interest rate of your loan will not change over the period you are paying off you loan.

Interest

The Interest is a percentage based on the amount of your loan that you pay back to the lender for using their money

Default

If you default on your loan it means you are unable to keep up with your payments and no longer pay back your loan.

Late Fee

If you miss a payment the lender will charge you for being late, this is known as a late fee.

Unsecured Personal Loan

An Unsecured Personal Loan is when you have a loan based solely on your creditworthliness without using collateral.

Secured Loan

A Secured Loan is when you put collateral such as your house or car up against the amount you're borrowing.

Prime Rate

This is the Interest Rate used by banks for borrowers with good credit scores.

Principal

The Principal amount the borrower owes the lender, not including any interest or fees.

Variable Rate

A Variable Rate is when the interest rate of you loan will change with inflation. Sometimes this will lower your interest rate, but other times it will increase.

Installment Loan

An Installment Loan is a loan that is paid back bi-weekly or monthly over the period in which the loan is borrowed for.

Bridge Loan

A Bridge Loan is a short term loand that can last from 2 weeks up to 3 years dependant on lender.

AAA Credit

Having an AAA Credit Rating is the highest rating you can have.

Guarantor

A Guarantor co-signs on a loan stating the borrower is able to make the payments, but if they miss any or default the Guarantor will have to pay.

LIBOR

LIBOR is the London Inter-Bank Offered Rate which is the benchmarker for the interest rates in London. It is an average of the estimates interest rates given by different banks based on what they feel would be the best interest rate for future loans.

Home Equity Loans

Home Equity Loans is where you borrow the equity from your property and pay it back with interest and fees over an agreed time period with the lender.

Debt Consolidation

Debt Consolidation is when you take out one loans to pay off all others. This leads to one monthly payment, usually with a lower interest rate.

Student Loan

If you obtain a Student Loan to pay your way through College then you loan is held with the Department for Education U.K.

Student Grants

Financial Aid in the form of grants is funding available to post-secondary education students throughout the United Kingdom and you are not required to pay grant

FAQs:

How much do the best payday loans cost?

Can I still get a payday loan if I am unemployed?

How quickly can I get a payday loan?

If you're looking for a low-cost share dealing platform that makes it super easy to buy and sell stocks, ETFs, and funds, it might be worth considering Halifax. You don't need to have a current account with the provider, and getting started takes just minutes. In this article, we review the ins and outs of...