Ferratum Loans Review 2021 – Support Services Around the Clock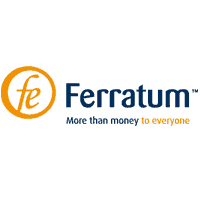 Have you ever found yourself in a sticky situation financially? In such instances, you might consider a high cost short-term loan as the easiest way out. However, given the sheer number of services available and their similarities, settling for one is not easy.
In this review, we take a look at Ferratum Loans, one of such service providers, to help you determine if it is the right one for you.
There are lots of considerations to make before signing up for the service. Read on to find out everything you need to know so as to make the right choice.
Try Our Recommended UK Payday Loan Provider 2020:

Get an Instant Quote
Apply within 2 Minutes
Friendly Support Service
FCA Regulated

*Subject to lender requirements and approval.

What is Ferratum Loans?

Launched in 2005, Ferratum Loans is a long-standing direct lender offering services in various countries. The company has its headquarters in Helsinki, Finland and currently operates in 25 countries across the globe. In the UK, the lender is based in Liverpool, operating online.

Among its key visions is being at the forefront of the mobile revolution, specifically in the banking sector. With this in mind, it offers a fast and easy to use mobile lending and banking platform.

It is a pioneer in both digital and mobile financial services technology operates on a data-driven approach to credit scoring. Its mission is to offer the best customer interface for lending as well as 24/7 customer support online and via the mobile app.

Let's find out how well it measures up to these lofty objectives.

Ferratum Loans is a direct lender operating online and offering services on a mobile app and via text messaging. They have two main loan products and though their rates are high, they get high points for customer service and reliability.

Pros and Cons of a Ferratum Loans Loan

Pros

Transparent about fees and costs
Offers two alternative loan product for different users
Has a mobile phone app
Offers support services round the clock
It is a regulated entity under the FCA and a member of the CFA
As direct lenders, they handle the entire application process and don't share data with third parties
You can reapply via text message rather than going through the full online application process
Funding available even on weekends
Does not charge early repayment fees

Cons

High-cost option
Low loan ceiling
Has no brick and mortar stores

How does a Ferratum Loans loan work?

Based on its mission statement, the lender strives to provide more than money to its customers. In keeping with that, it provides services round the clock using its website and a mobile smartphone app.

Applications are fast and hassle-free, and loan processing is transparent thanks to fixed and easily accessible rates. But you can only apply for a loan if you are employed.

Credit check

They will check your credit score before approving an application to get an indication of your affordability.

But they do not consider your credit score in isolation. Rather, they pass your application through a number of checkpoints to confirm identity as well as the ability to repay a loan in time.

Before they make a lending decision, they also consider other factors that may affect your ability to repay. These include your age, how you have managed finances in the past and your address stability.

Currently, they make use of Equifax and TransUnion for credit checks. Since these are major credit bureaus, the check may affect your score.

Their application process is quite simple and a major benefit to it is that you only need to do it once. For subsequent loans, you can apply via text message. As long as you make repayments as required with the first loan, you are likely to qualify for other loans in the future.

They will, however, confirm affordability and creditworthiness before issuing a loan, no matter how great your repayment record is. They let you know the cost of a loan before you agree to it and there are no hidden charges.

You can also use the loan calculator to check how much a loan is worth. Using this tool, you can change the loan amount and term so as to get the most ideal fit for your financial circumstances.

Loan qualification and disbursement

For your very first application, you will likely qualify for a maximum of £400 and work with a 6-month repayment period. When you submit your application, you will only have to wait a few minutes to get the decision.

And being a same-day funding service, they will likely transfer the amount within a few hours after approval to your bank account. The lender works even over the weekends, making it easy to access emergency funding whenever you need it.

In the same way as you can request for funding via text, you can also ask them to take a repayment early by sending an SMS. Similarly, the customer support team handles queries via text, in addition to email and phone calls.

If you opt to repay early, you can request for the new lower balance that you need to repay.

Simply because you qualified for a loan in the past does not mean you will automatically qualify in subsequent applications. Your credit score, financial circumstances, borrowing history and financial commitments may have changed and this could get your application declined.

As a responsible lender, Ferratum looks at such aspects as repeat borrowing which could suggest financial difficulty. Since their products are meant as short term solutions for financial emergencies, they might in such instances advice you to seek assistance or review your needs.

Repayment

For loan repayments, they will automatically debit the bank account you nominate during the account creation process. They make use of a Continuous Payment Authority (CPA) for this.

You can also opt to make repayments via text or make repayments using the site's online function. Another option is to use your own online banking facilities. However, online payments take up to 48 hours to reflect and are thus not advisable.

Debit card is the most recommended option particularly if you are making the repayment with a view to reapplying for another loan.

If at any point you are unable to afford a repayment, you need to contact the customer support team before the due date. They can help you work out a manageable solution.

What loan products does Ferratum Loans offer?

Ferratum offers one major product with two main sub-products for different customers in different situations, a short term loan.

The Ferratum same day loan is a short-term financial solution for a person who is looking to access a small amount of funding to cover immediate concerns. These loans are flexible and offer amounts ranging from £300 all the way to £1,000 under what they refer to as Plusloans.

Since these are installment loans, you can spread out the repayments over a period of 2, 3 or 4 months.

They also have a product known as the Microloan under the same umbrella. Amounts for this type of loan range from £50 to £500. These typically require lump sum repayment on your next payday. Basically, they are small boosts to keep you going before you get your pay.

What other store services does Ferratum Loans offer?

In addition to offering lending services, Ferratum also offers banking services both online and via its mobile app. It claims to be at the forefront of the digital banking revolution with the use of digital and mobile financial services technology.

Ferratum Loans Account Creation and Borrowing Process

Creating an account and applying for a loan from Ferratum is a fairly straightforward process.

1. To get started, go to the website's homepage (https://www.ferratum.co.uk/) and at the center of the page, click on the slider to set your desired loan amount.

Note that for your very first loan, you can only get a maximum of £400.

2. Next, select the loan term, which can be up to 6 months on the first loan.

This will give you the repayment details of the loan including the interest, installment amounts and total amount payable.

3. You can adjust the figure and loan term to get the ideal fit, and when satisfied, click "Apply Now."

This will take you to the "Create Your Account" page where you need to enter personal details.

4. Enter your name, email address, phone number, date of birth and marital status, then click "Continue."

Keep following the prompts on your screen to enter the required information including employment and income details, residential details, expenses, bank account information and other details.

5. When you are done with all the details, submit your application and wait for a decision in a few minutes.

For subsequent applications, you can use text as mentioned earlier or log in to your account online, confirm your eligibility and make your application.

It's essential to be cautious during the sign up process for these products. This is because you can end up owing two to three times what you borrow on the longer-term loans, and many have difficulty repaying the short-term loans without reborrowing.

Eligibility Criteria for Ferratum Loans Loan

In order to qualify for a loan on Ferratum, there are some qualifications you will need to meet:

Be at least 23 years of age
Be employed
Have an email address
Have a mobile number
Have a bank account with a debit card
Have a reasonably good credit history

Information Borrowers Need to Provide to Get Ferratum Loans Loan

When applying for a Ferratum loan, here are some of the details you will need to provide:

Name
Date of birth
Marital status
Residential details
Income details
Monthly expenses
Employment details
Mobile phone number

What are Ferratum Loans loan borrowing costs?

The borrowing costs for Ferratum Loans are clearly shown on the site. Take a look at the estimated rates you might need to deal with:

Daily interest rate of 0.8%
No setup costs, upfront fees or membership fees
No early repayment fees
Maximum representative APR – 1,604%
Late payment fee – £15

Representative Example

Loan amount – £400
Loan term – 4 months
Interest rate (fixed) – 292%
Total repayable amount – £665.48
Installment amounts – £166.37

Ferratum Loans Customer Support

According to customer reviews posted on various online platforms, Ferratum has excellent customer support. They are available round the clock, seven days a week and they handle customer concerns even via text.

They are friendly and helpful and customers are generally happy with them.

Is it safe to borrow from Ferratum Loans?

Ferratum Loans is authorized and regulated under the Financial Conduct Authority. It is also a member of the Consumer Finance Association.

Therefore, the platform has to adhere to high standards of operation as set out by these authorities.

Additionally, its website makes use of standard encryption protocols to secure user data.

Ferratum Loans Review Verdict

Ferratum Loans has been around for more than a decade now and it is easy to tell that they are a reliable and stable financial service provider. They offer services around the clock and provide funding even over the weekends.

The only downside is that their loan limits are quite low and the rates are high. But overall, they offer excellent services for anyone searching for emergency funding and are highly recommendable.

Try Our Recommended UK Payday Loan Provider 2020:

Get an Instant Quote
Apply within 2 Minutes
Friendly Support Service
FCA Regulated

*Subject to lender requirements and approval.

Glossary of loaning Terms

A credit score shows your creditworthiness. It's primarily based on how much money you owe to loan or credit card companies, if you have ever missed payments or if you have ever defaulted on a loan.

Guaranteed Approval is when, no matter how bad, your credit score its, your loan application will not get declined.

A Credit Limit is the highest amont of credit a lender will lend to the borrower.

Collateral is when you put up an item against your loan such as your house or car. These can be repossessed if you miss payments.

A Cash Advance is a short-term loan that has steep interest rates and fees.

Your Credit Rating is how likely you are to fulfill your loan payments and how risky you are as a borrower.

Fixed Interest Rate is when the interest rate of your loan will not change over the period you are paying off you loan.

The Interest is a percentage based on the amount of your loan that you pay back to the lender for using their money

If you default on your loan it means you are unable to keep up with your payments and no longer pay back your loan.

If you miss a payment the lender will charge you for being late, this is known as a late fee.

An Unsecured Personal Loan is when you have a loan based solely on your creditworthliness without using collateral.

A Secured Loan is when you put collateral such as your house or car up against the amount you're borrowing.

This is the Interest Rate used by banks for borrowers with good credit scores.

The Principal amount the borrower owes the lender, not including any interest or fees.

A Variable Rate is when the interest rate of you loan will change with inflation. Sometimes this will lower your interest rate, but other times it will increase.

An Installment Loan is a loan that is paid back bi-weekly or monthly over the period in which the loan is borrowed for.

A Bridge Loan is a short term loand that can last from 2 weeks up to 3 years dependant on lender.

Having an AAA Credit Rating is the highest rating you can have.

A Guarantor co-signs on a loan stating the borrower is able to make the payments, but if they miss any or default the Guarantor will have to pay.

LIBOR is the London Inter-Bank Offered Rate which is the benchmarker for the interest rates in London. It is an average of the estimates interest rates given by different banks based on what they feel would be the best interest rate for future loans.

Home Equity Loans is where you borrow the equity from your property and pay it back with interest and fees over an agreed time period with the lender.

Debt Consolidation is when you take out one loans to pay off all others. This leads to one monthly payment, usually with a lower interest rate.

If you obtain a Student Loan to pay your way through College then you loan is held with the Department for Education U.K.

Financial Aid in the form of grants is funding available to post-secondary education students throughout the United Kingdom and you are not required to pay grant

FAQ

What is a Continuous Payment Authority (CPA)?

What happens when my repayment due date falls on a weekend?

What should I do if I receive a default notice?

Why did I receive a default notice?

Will I need to provide proof of identity when applying for a loan?

UK Payday Loan Reviews- A-Z Directory

If you're looking for a low-cost share dealing platform that makes it super easy to buy and sell stocks, ETFs, and funds, it might be worth considering Halifax. You don't need to have a current account with the provider, and getting started takes just minutes. In this article, we review the ins and outs of...