Pounds to Pocket Loan Review 2021 – READ THIS BEFORE Applying!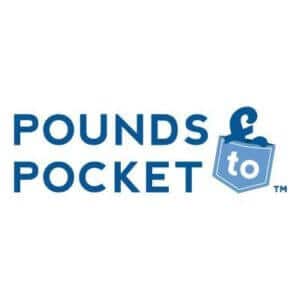 Are you in a financial fix and trying to find a quick fix that will not leave too huge a dent on your budget? Well, a short term loan provider like Pounds to Pocket may come to your mind at such times.
But before you rush into signing a loan agreement, it would be best to take a moment to find out what they are all about. And you have come to the right place.
We have undertaken a thorough analysis of this lender to help you determine if it is the ideal platform for you.
Read on to find out everything you need to know about Pounds to Pocket and make the right choice.
Try Our Recommended UK Payday Loan Provider 2020:

Get an Instant Quote
Apply within 2 Minutes
Friendly Support Service
FCA Regulated

*Subject to lender requirements and approval.

What is Pounds to Pocket?

Pounds to Pocket was absorbed into On Stride Financial early in 2019. Therefore, existing customers of the lender can access their account information by logging into On Stride.

Pounds to Pocket launched back in 2010 as an online platform providing short term loans to assist borrowers to handle financial emergencies.

In order to make this possible, they provided a quick online application process and fast funding.

As a result of the effectiveness of their approach, they were a two-time finalist for Alternative Lender of the Year Awards from Credit Today in 2012 and 2013.

It is a trading name of CashEuroNet UK, LLC, which was registered in the US and registered in the state of Delaware. Prior to the aforementioned merger, Pounds to Pocket was sister company to QuickQuid, a popular payday lender renowned for shorter repayment periods.

Its head office is in London and the company is authorized and regulated by the Financial Conduct Authority (FCA).

Pounds to Pocket which currently operates under On Stride is a reliable and competitive lender offering great flexibility. You can access a variety of loan amounts and terms regardless of your

credit score

and even get a top-up in case you need a little more cash after getting a loan.

Pros and Cons of a Pounds to Pocket Loan

Pros

No arrangement or early repayment fees charged
High loan limit thanks to the merger with On Stride
Flexible loan terms
Regulated lender under the FCA
Transparent fee system
Online loan calculator to help assess loan terms before application

Cons

They carry out credit checks which may impact your score
There are late repayment fees

How does a Pounds to Pocket loan work?

Pounds to Pocket Loans used to offer loans ranging from £200 to £2,000 with repayment periods ranging from 6 to 12 months. But following the merger, users can now access loans ranging from $150 to £5,000 for periods ranging from £150 to £5,000.

There are no setup or arrangement fees for the loans. In the spirit of quick funding, the lender provides access to funding in as few as 30 minutes. The approval process is however a bit detailed and could take a while. But as soon as you get approval for a loan, you will get funds on the same day.

As is the case with all short term loans, Pounds to Pocket is designed specifically for helping a borrower get through a financial rut. Though it offers a straightforward online loan solution, it should not be considered a solution for ongoing financial problems.

Like a number of other lenders, the platform charges the maximum late repayment fee allowed under UK regulations. Additionally, the lender reports repayments to the major credit agencies. Therefore, missed and late payments will have an impact on your credit score.

Credit check

Furthermore, they check applicants' credit scores prior to approval. Such checks also typically reflect on your credit history. But they go beyond the credit score, checking other factors such as status and affordability before loan approval.

You need to be employed, with a regular source of income to qualify for one of their loans. The idea behind these stringent requirements is to ensure responsible lending. As a responsible lender, they do not want to put you into more problems financially.

If you qualify for one of their loans, you get to make repayments using what is known as a Continuous Payment Authority (CPA) or a Direct Debit Authorisation. The CPA is a popular choice for automated payments for borrowers who have a debit card.

It basically refers to a recurring payment under which you allow the lender to withdraw cash from your account on a regular basis. They can also take out payments of varying amounts without having to consult you. If you want to cancel it at any point, you can consult either your bank or the lender.

But in case you do not have a debit card, a direct debit is more ideal. A direct debit allows you to authorize your bank to make payments regularly to the lender. When the due date arrives, a notice is sent to your bank and they in turn release a payment to the lender.

Repayment

In this case, you have a little more control as they cannot withdraw any amount they want without consulting you. However, in both cases, you need to have the required funds in your account on due date until you make full repayment.

Remember that each repayment will consist of a part of the original amount borrowed plus interest accrued so far.

A major highlight of this lender is the fact that you can borrow more before you finish repaying the original loan. This can be done through an arrangement known as a top-up. A top-up is basically an additional amount that you get on top of the balance of your principal amount.

Under this arrangement, you get new terms for the new loan, in most cases extending the loan term and recalculating the interest rates.

Loan reapplication

You can confirm whether you can qualify for the loan, you simply need to log in to your account and check. Anyone who is eligible will find a button labeled "Apply for Top-up."

You might be wondering why it got absorbed and the site offers a clear explanation. Both Pounds to Pocket and On Stride Financial used to operate under the parent company, CashEuroNet UK, LLC.

The two were offering very similar products which sometimes had overlapping features. Thus, they made the decision to combine resources as well as their product offering. By doing so, they were able to offer much higher loan amounts. They were also able to create a better loan as well as better services for users.

If you still have an active Pounds to Pocket loan, you will be able to access it through the On Stride Financial platform. From there, you can continue to make your payments as usual. To log in to your account, simply visit the On Stride website and use the same details as before.

For borrowers who have already paid off previous loans from Pounds to Pocket, accessing a new loan is as easy as using your previous credentials to log in to On Stride. When you do, you will get access to your existing account information and pick up from where you left off.

Pounds to Pocket Account Creation and Borrowing Process

Whether you are a new loan applicant or an existing customer of Pounds to Pocket, getting a loan now requires that you visit the On Stride Financial website.

1. To get started, use the online loan calculator on the side to get an idea of how much you will need to repay when you select different amounts and different loan terms.

2. The first step is to customize your loan by adjusting the term and amount. Once you get a good fit, click on the "Start Your Application" button to get started.

A registration page will appear with three different sections under which you need to fill out the required information. Start by specifying the purpose of the loan and then proceed to enter your personal information. This will include your name, date of birth, phone number, residential status, the time you have lived at the address and your postcode.

3. Next, create your account by entering your email address and a password.

4. Finally, review the privacy policy and if you find it satisfactory, accept the terms and click "Continue to Step 2."

5. Under Step 2, you will need to provide your financial information, including employment detail, monthly income, alternative income sources, monthly outgoings, and other required details.

6.The last step is "Select Loan" where you get to choose from a number of loan offers with different terms and rates.

Pick the one you find most suitable and then submit your application.

Note that when you submit your application, it will reflect on your credit score. The lender will analyze your application in a couple of days and then communicate a response.

In case they need additional verification, they might request for such documents as your bank statement, a photo ID and pay stub to verify income.

Once your application gets approved, you will sign an agreement and should be able to get funds on the same day, possibly within a matter of minutes.

It's essential to be cautious during the sign up process for these products. This is because you can end up owing two to three times what you borrow on the longer-term loans, and many have difficulty repaying the short-term loans without re-borrowing.

Eligibility Criteria for Pounds to Pocket Loan

There are a number of qualifications that you need to meet so as to qualify for a loan on the platform. These are:

Be at least 18 years of age
Be a UK resident
Have a valid bank account
Be employed or self-employed with a regular income

Information Borrowers Need to Provide to Get Pounds to Pocket Loan

When filling in the loan application form, you need to submit some information. Here are some of the details required:

Date of birth
Full name
Residential information
Time at address
Income details

[/one_half]

Employment information
Monthly expenditure
Number of dependents
Bank account details

[/su_note]

What are Pounds to Pocket loan borrowing costs?

The costs of borrowing can vary from one applicant to another, as they are based on creditworthiness, affordability and status. But here are some general rates:

Early payment fee – nil
Arrangement fee – nil
Representative APR – 315.4%
Late payment fee - £15

Representative Example:

Credit amount - £900
Loan term – 10 months
Interest rate per annum (fixed) – 140%
Interest - £725.60
Monthly repayment amounts - £162.56
Total repayment amount - £1,625.60

Pounds to Pocket Customer Support

There are mixed reviews on the support team but the majority of reviews highlight some aspects that need improvement. The team is said to be slow to respond to communication, poor at acknowledging and addressing complaints and generally inefficient.

Based on this, it would be great to carry out thorough research before applying for a loan from the platform.

Is it safe to borrow from Pounds to Pocket?

The lender is authorized and regulated by the FCA and therefore has to implement requisite safety measures so as to meet regulatory requirements.

Furthermore, the website makes use of advanced security protocols to ensure the safety of the data that users submit.

Pounds to Pocket Review Verdict

Pounds to Pocket, now part of On Stride, is a reliable platform for short term borrowers. It offers one of the highest loan amounts in the market and one of the longest loan terms.

The rates are competitive and unlike some sites, this one offers transparency into its rating system. Applicants can even use the online calculator to assess the rates before going through the application process.

On the downside, they have a poor reputation for customer supports and their rates are quite high for poor creditors.

Overall, it is a good choice of platform if you have no other way out of a financial rut.

Try Our Recommended UK Payday Loan Provider 2020:

Get an Instant Quote
Apply within 2 Minutes
Friendly Support Service
FCA Regulated

*Subject to lender requirements and approval.

Glossary of loaning terms

A credit score shows your creditworthiness. It's primarily based on how much money you owe to loan or credit card companies, if you have ever missed payments or if you have ever defaulted on a loan.

Guaranteed Approval is when, no matter how bad, your credit score its, your loan application will not get declined.

A Credit Limit is the highest amont of credit a lender will lend to the borrower.

Collateral is when you put up an item against your loan such as your house or car. These can be repossessed if you miss payments.

A Cash Advance is a short-term loan that has steep interest rates and fees.

Your Credit Rating is how likely you are to fulfill your loan payments and how risky you are as a borrower.

Fixed Interest Rate is when the interest rate of your loan will not change over the period you are paying off you loan.

The Interest is a percentage based on the amount of your loan that you pay back to the lender for using their money

If you default on your loan it means you are unable to keep up with your payments and no longer pay back your loan.

If you miss a payment the lender will charge you for being late, this is known as a late fee.

An Unsecured Personal Loan is when you have a loan based solely on your creditworthliness without using collateral.

A Secured Loan is when you put collateral such as your house or car up against the amount you're borrowing.

This is the Interest Rate used by banks for borrowers with good credit scores.

The Principal amount the borrower owes the lender, not including any interest or fees.

A Variable Rate is when the interest rate of you loan will change with inflation. Sometimes this will lower your interest rate, but other times it will increase.

An Installment Loan is a loan that is paid back bi-weekly or monthly over the period in which the loan is borrowed for.

A Bridge Loan is a short term loand that can last from 2 weeks up to 3 years dependant on lender.

Having an AAA Credit Rating is the highest rating you can have.

A Guarantor co-signs on a loan stating the borrower is able to make the payments, but if they miss any or default the Guarantor will have to pay.

LIBOR is the London Inter-Bank Offered Rate which is the benchmarker for the interest rates in London. It is an average of the estimates interest rates given by different banks based on what they feel would be the best interest rate for future loans.

Home Equity Loans is where you borrow the equity from your property and pay it back with interest and fees over an agreed time period with the lender.

Debt Consolidation is when you take out one loans to pay off all others. This leads to one monthly payment, usually with a lower interest rate.

If you obtain a Student Loan to pay your way through College then you loan is held with the Department for Education U.K.

Financial Aid in the form of grants is funding available to post-secondary education students throughout the United Kingdom and you are not required to pay grant

FAQ

Does the lender charge late repayment fees?

Will there be any application fees for loan arrangement?

Are there any secured loans on the platform?

When will I be able to access funding?

What if I have difficulties making repayments?

What loan products does Pounds to Pocket offer?

What other store services does Pounds to Pocket Loans offer?

What countries are accepted for Pounds to Pocket loans?

UK Payday Loan Reviews- A-Z Directory

If you're looking for a low-cost share dealing platform that makes it super easy to buy and sell stocks, ETFs, and funds, it might be worth considering Halifax. You don't need to have a current account with the provider, and getting started takes just minutes. In this article, we review the ins and outs of...