Best Instant Loan Providers & Sites in 2021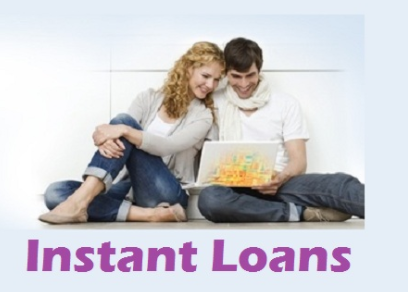 If you're in serious need of cash and thus – don't have time to go through the usual channels, then you might need to consider an instant loan. In its most basic form, an instant loan refers to a loan that can be facilitated super quickly. By this, we typically mean within a few hours – although often, it can take even longer if additional checks are required. As such, the term instant loan is somewhat misleading, as rarely will the lender instantly transfer the funds over without performing the required due diligence.
Nevertheless, if your primary goal is to obtain financing in the fastest time possible, then we would suggest read out guide on the Best Instant Loan Providers in 2021. Within it, we'll explain what an instant loan actually is, how they work, who is eligible, and ultimately – how quickly you will likely get your hands on the funds. Moreover, we'll also discuss the best three instant loan providers currently operating in the UK lending space.
Apply Now for a Payday Loan With Piggy Bank

PiggyBank Loans have now gone into Administration

Note: The terms instant loans and payday loans are often used interchangeably. As such, if you're in the lookout for financing in the fastest time possible, it's likely that you'll be using a payday loan lender.

What are the Pros and Cons of Instant Loans?

The Pros

Gain access to loan funds very quickly
Some lenders won't perform a credit check
Suitable for credit profiles of all sizes
Range of loan sizes and terms available
Complete the entire application online or via your mobile phone

The Cons

Instant loans aren't really 'instant', meaning that the process could take hours, or worse – a couple of days

Reviewer's choice of best instant loan providers

Reviewers Choice

Available Loan Amount

£100 - £1000

Available Term Length

7 days to 5 Months

Representative APR

1,255% up to 1698.1%

Visit Now

PiggyBank Loans have now gone into Administration

Available Loan Amount

£100 - £1000

Available Term Length

1 Month to 1 Year

How to Apply for an Instant Loan? Read our Step-by-step Guide:

Even though you might have applied for financing in the past, it is important to note that the instant loan process can operate in a slightly different manner to that of personal loans and credit card applications. The reason for this is that the key factor is speed. In other words, the lender will attempt to process your application in the fastest time possible, while at the same time ensuring that they perform the required checks on you as a borrower.

With that being said, we would suggest reading through the instant loan step-by-step process that we have we have outlined below.

Step 1: Find a suitable lender

Although the online lending space now allows you to obtain financing in a super-fast manner, it is important to note that most lenders will still require a day or two to process the financing agreement. As such, you will need to find a specialist instant loan lender that prioritizes speed and efficiency.

Moreover, you also need to ensure that you find a lender that can facilitate your specific loan requirements. For example, it is all good and well if the lender can process loans within the hour, but if they are unwilling to lend you the required funding amount that you need, this won't be suitable. The best advice that we can give you is to review the credentials of the three instant loan providers that we have recommended further down in our guide.

Note: If you choose a lender that isn't on our list of recommended providers, make sure that the respective lender is regulated by the Financial Conduct Authority (FCA). This will ensure that the lender engages in ethical lending practices!

Step 2: Start the application process

Now that you have found a suitable instant loan lender, you'll now need to visit the provider's website and begin the online application process. To do this, you'll need to enter the amount of money that you wish to borrow, and at what terms.

Step 3: Enter your personal and financial information

Even though you are applying for an instant loan and thus – looking for a speedy application process, you will still need to provide the lender with your personal information. Don't worry, this only takes a couple of minutes, and will include key metrics such as your full name, home address, date of birth, driver's license number, and contact details.

Moreover, although some instant loan lenders will not perform a credit check, they still need to feel satisfied that you are able to repay the loan. As such, you'll need to provide details about your income. This will include your employment status, the name and address of your employer, how long you have been employed with the company in question, and how much you earn. Moreover, you'll likely need to state the specific date of the month that you receive your salary.

Step 4: Read the digital loan agreement and sign it

Once you submit the above information, the instant loan provider will then cross-reference the data electronically with third-party sources. Depending on the lender, this could include the main three credit rating agencies – which includes Experian, Equifax, and Call Credit. If the lender is able to verify the information automatically, then you will be presented with your loan terms.

Crucially, this includes the interest rate and monthly repayment dates. If you then want to proceed with the loan, you'll then need to enter your bank account details. Moreover, due to the sheer speed at which you need the funds, you might be asked to enter your debit card number. This allows the lender to further validate your identity electronically.

Step 5: Satisfy the verification checks

While some lenders might be able to verify your information electronically, others might request supporting documentation. If so, you'll be notified of this straight away, with the lender asking for a particular document that you need to upload. This could include a recent payslip to validate your income, or a bank statement to verify your address. Either way, the faster you upload the requested document, the faster you'll get the funds.

Best 8 Instant Loan Providers 2021:

Although there are literally thousands of 'instant loan' providers now active in the market, not all of these lenders have the capacity to execute super-fast funding times. Moreover – even if they do, they might not be suitable for your individual credit profile. For example, the lender might ask that you have a minimum credit score, or that you are earning a minimum amount each month.

As such, we have attempted to list the best three instant loan providers that cover the criteria we have listed below. Ultimately, be sure to read through each provider, as one lender might be more suitable than another.

Criteria used to rank the best instant loan lenders

How quickly you will receive the funds
How much the lender is able to offer
What credit score you need to obtain the loan
How much APR you'll be paying on the instant loan
Registered with the FCA as an approved UK lender

7. Ocean Finance – Access to a very wide pool of instant loan lenders

If your main priority is to find a lender that is willing to meet your loan requirements and transfer the funds in the quickest time possible, then it might be worth going through Ocean Finance. Much like Very Merry Loans, Ocean Finance is not a direct lender, meaning that you will have your details passed to the platform's partnered providers. However, this is potentially your best chance of getting an instant loan, as once you have been pre-approved via Ocean Finance, you can go with the lender that offers the fastest funding time.

Ocean Finance will allow you to apply for a loan from just £100, up to £10,000. Moreover, the shortest loan term on offer is three months, with the longest term capped at 5 years. The best thing about using Ocean Finance for your instant loan needs is that the initial application phase will be based on a soft credit check. This means that the application won't be posted to your credit report unless you proceed with one of the loan deals that are presented to you.

Instant loans of between £100 and £10,000
Extended loan repayment period - Up to 5 years
Performs soft credit check which does not harm your credit score

Ocean Finance is not a direct lender

8. Peachy – Best direct lender - Loans within the hour

If you don't feel comfortable using a third-party comparison site and thus - want to go with a direct lender, then you might be best to consider Peachy. The UK lender specializes in instant loans that in some cases can be transferred into your bank account with 1 hour. In order to achieve this, the lender would need to be able to verify all of your information electronically. In fact, if the loan is to be transferred within the hour, then it's likely that your credit report will need to be in good standing, so that the lender doesn't need to obtain proof of earnings.

When it comes to the specifics, Peachy will allow you to borrow a minimum of £100, up to a maximum of £1,000. Although the maximum loan size is much smaller than that of Very Merry Loans and Ocean Finance, you need to remember that Peachy aims to complete all applications within the hour, so the funding size must be within reason. Take note, Peachy is well known to charge very high rates on its instant loans. In fact, with a representative rate of 720% APR, the luxury of fast funding comes at an extortionate cost.

Most loans are transferred to your bank account within 1 hour of being approved

With a representative rate of 720% APR, the luxury of fast funding comes at an extortionate cost.
Low loan limits - maximum of £1,000

What is an Instant Loan?

There is often a misconception that instant loan providers will simply transfer your required funding amount as soon as you submit the application. Unfortunately, this couldn't be further from the truth. After all, the loan provider will still need to implement checks as to whether or not you will be able to afford the loan. As such, instant loans are not really 'instant', insofar that you will need to wait for the lender to perform its respective due diligence.

However, the good news for you is that lenders are now able to do the vast majority, if not all, of their checks electronically. They do this by using third-party sources such as credit bureaus to verify the information that you state on the application. In some cases, this takes no more than a couple of minutes, so if you're successful, you could receive the funds within the hour.

Instant Loans: Funding size and fees

It is important to note that instant loans typically come with much higher risks for the lender. The reason for this is that they will not perform the same enhanced checks on you in comparison to conventional personal loans. In return for this, you will likely be restricted in the amount that you can borrow, and you should also expect a much higher rate of APR.

Here's the lowdown:

First and foremost, if the lender is able to facilitate a near-instant loan for you, then the loan size is going to be much smaller than what you might be able to get elsewhere. For example, while the likes of Peachy can facilitate loans within the hour, the maximum amount that you can borrow is £1,000.

Moreover, although Ocean Finance and Very Merry Loans accept applications of up to £10,000, any loans of a significant size likely won't qualify for near-instant funding, as the lender will need to run additional checks and perhaps – ask for supporting documentation.

Furthermore – and as is often the case with even the best payday loans, you should expect to pay a much higher rate of interest if opting for an instant loan. This is, once again, due to the fact that lenders will typically perform less due diligence on you as a borrower. As such, they need to counter the threats of non-payment by charging more interest.

However, the good news for you is that the FCA recently implemented caps on the amount of interest that payday loan companies can charge. In a nutshell, this amounts to £24 for every £100 that you borrow, and a maximum of £15 in default fees.

Apply Now for a Payday Loan With Piggy Bank

PiggyBank Loans have now gone into Administration

Glossary of loaning terms

A credit score shows your creditworthiness. It's primarily based on how much money you owe to loan or credit card companies, if you have ever missed payments or if you have ever defaulted on a loan.

Guaranteed Approval is when, no matter how bad, your credit score its, your loan application will not get declined.

A Credit Limit is the highest amont of credit a lender will lend to the borrower.

Collateral is when you put up an item against your loan such as your house or car. These can be repossessed if you miss payments.

A Cash Advance is a short-term loan that has steep interest rates and fees.

Your Credit Rating is how likely you are to fulfill your loan payments and how risky you are as a borrower.

Fixed Interest Rate is when the interest rate of your loan will not change over the period you are paying off you loan.

The Interest is a percentage based on the amount of your loan that you pay back to the lender for using their money

If you default on your loan it means you are unable to keep up with your payments and no longer pay back your loan.

If you miss a payment the lender will charge you for being late, this is known as a late fee.

An Unsecured Personal Loan is when you have a loan based solely on your creditworthliness without using collateral.

A Secured Loan is when you put collateral such as your house or car up against the amount you're borrowing.

This is the Interest Rate used by banks for borrowers with good credit scores.

The Principal amount the borrower owes the lender, not including any interest or fees.

A Variable Rate is when the interest rate of you loan will change with inflation. Sometimes this will lower your interest rate, but other times it will increase.

An Installment Loan is a loan that is paid back bi-weekly or monthly over the period in which the loan is borrowed for.

A Bridge Loan is a short term loand that can last from 2 weeks up to 3 years dependant on lender.

Having an AAA Credit Rating is the highest rating you can have.

A Guarantor co-signs on a loan stating the borrower is able to make the payments, but if they miss any or default the Guarantor will have to pay.

LIBOR is the London Inter-Bank Offered Rate which is the benchmarker for the interest rates in London. It is an average of the estimates interest rates given by different banks based on what they feel would be the best interest rate for future loans.

Home Equity Loans is where you borrow the equity from your property and pay it back with interest and fees over an agreed time period with the lender.

Debt Consolidation is when you take out one loans to pay off all others. This leads to one monthly payment, usually with a lower interest rate.

If you obtain a Student Loan to pay your way through College then you loan is held with the Department for Education U.K.

Financial Aid in the form of grants is funding available to post-secondary education students throughout the United Kingdom and you are not required to pay grant

FAQs:

Are 'instant' loans really instant?

How much can I borrow via an instant loan?

Can I get an instant loan with bad credit?

If you're looking for a low-cost share dealing platform that makes it super easy to buy and sell stocks, ETFs, and funds, it might be worth considering Halifax. You don't need to have a current account with the provider, and getting started takes just minutes. In this article, we review the ins and outs of...