MYJAR Loan Review 2021 | Loan Limit, APR, And Eligibility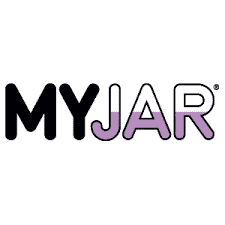 Have you ever found yourself in a financial trouble and in need of fast access to funding? Well, during such times, MYJAR provides various loan options to get you out of it.
With both long term and short term loan options, it has something for everyone. But before you sign up on the platform, a little research is in order.
To this end, we have prepared a comprehensive review covering the most important aspects of the platform that you need to know.
Take a look and find out if this is the lender for you.
Try Our Recommended UK Payday Loan Provider 2020:

Get an Instant Quote
Apply within 2 Minutes
Friendly Support Service
FCA Regulated

*Subject to lender requirements and approval.

MYJAR is a comprehensive loan provider offering both short and long term funding options. Its application and funding process is simple and fast and the customer support is great. It is a flexible choice for different financial needs and circumstances.

What is MYJAR?

Founded in 2009, MYJAR is a UK-based lender offering installments loans for both short term and long term applicants. Over the years, the platform has won various awards for its services.

It is incorporated in Wales and England with a registered office in Brook Mews, London. The lender is authorized and regulated by the Financial Conduct Authority (FCA).

The lender also works closely with other key organizations in the finance industry. These include the Consumer Finance Association, PayPlan and CIFAS.

To date, the platform has issued over 2 million loans and currently has a TrustPilot score of 8.7 out of 10 from 5,751 reviews. MYJAR supports PayPlan, the debt help charity.

Pros and Cons of a MYJAR Loan

Pros

Fast application and approval process
Super-fast funding
Flexible repayment options
Comparatively higher loan limits and loan terms

Cons

Lender conducts credit checks which may affect your score
The loan application process automatically creates a PIN code which you might lose and have difficulties accessing your account and getting funding

How does a MYJAR loan work?

The service provider claims to do things differently and offers significant simplicity and transparency into all processes.

MYJAR allows borrowers to access funding worth £2,000 or £4,000 under different product lines. You can repay the former loan over a span of 3, 6 or 12 months, monthly or on your pay date. But if you take out the latter, you get a repayment period of up to 24 months.

The platform operates online and has no physical stores and offers a mix of simplicity and speed. You can apply in a matter of minutes and expect a decision almost instantaneously. They offer a transparent fee structure and have no hidden fees.

Loan repayment

There are no late payment fees for borrowers and you can also repay your loan early before the due date. There would be no fee for this and it would, in fact, reduce significantly on the total loan cost as you get to save on interests.

Among the factors that contribute to their high ranking on review platforms is an award-winning contact center. It functions 6 days a week and offers great services.

Loans from MYJAR are paid out promptly. According to the site, they make payments every 20 minutes. The application process is simple and you will get a quick decision on whether or not it is approved.

Transparency

The platform derives its name from the idea that jars are completely clear and transparent. Similarly, they strive to be clear, with no hidden charges, and nothing underhanded. What you see really is what you get.

Once you submit your loan application, the team will review the details and make the necessary checks. The point of these checks is to ensure that the loan is affordable and that their lending decision is appropriate.

You might not necessarily be required to provide documentation to access a loan product. But it would be best to prepare some documents before applying just in case you get a request. They might sometimes request for documentary evidence to support application details.

Loan application requirements

Some of the documents you might need include recent bank statements, a copy of your ID, debit card and proof of address. They might ask for these documents to check details such as income information or identity before approval.

Check your online account area to confirm the status of your application. They will also send either a text message or an email to communicate the decision. If you get approved, you simply need to log in to your account, follow the steps in the screen and then sign the electronic documentation.

Simply because you qualify for a loan on the platform once does not mean you can always get funds. If you ever need to borrow again after full repayment, go to your online account and check eligibility. They will check your affordability and creditworthiness afresh and give you a decision.

After securing funding from the platform, you will likely make repayments using a continuous payment authority (CPA). But you might also want to make other payments outside the scheduled arrangement to reduce interests.

To do so, you can log in to your account and choose "Repay Now." You can also send a text with the words "LOAN REPAY" or call customer support and follow their instructions to make payments.

What loan products does MYJAR offer?

The platform offers two main loan products. These are:

In the simplest terms, this refers to a short term installment loan on the platform. Under this product, you can borrow a minimum of £100 and a maximum of up to £2,000. You get to choose a repayment period between 3 months and 12 months.

Once you make your application, the underwriting determines how much you can afford on the basis of what you can afford to repay comfortably on a monthly basis.

Every end month, you need to repay a portion of the principal amount together with the interest due. But you can choose to repay early in installments or even as a lump sum to save on the interests.

Both the credit agreement and your online account will outline the repayment schedule. They will also send a reminder via text before every due date. To make any payments outside of this schedule, communicate with the team via text, phone call or by logging in to the account.

This is a longer term loan option from the same provider that allows you to access between £400 and £4,000. Just like in the previous product, the amount you get will depend on eligibility and affordability.

With this loan, you have a grace period of up to 14 days during which you can cancel in case you get buyer's remorse. In case you cancel the loan, you will have to repay the principal amount together with the interest accrued over the period you have had the money.

This should be done within a maximum of 30 days after you express your intention to cancel.

MYJAR Account Creation and Borrowing Process

To get your very first loan from MYJAR, start by visiting the site.

1. On the homepage, you need to choose the loan product that you are interested in, either MYJAR or MYJAR Plus.

If you choose the second option, clicking on "Find out more" takes you straight to the application page.

If, on the other hand, you choose MYJAR, you will first need to select the amount you need to borrow and the period of time you need to repay.

In both cases, the next step will be to enter details about yourself, your income and your bank account.

2. On the very first step, you will enter your mobile number and get a PIN code sent to you via text.

You will need to enter this code at the end of the application as verification. Some of the details you need to provide in this step include your date of birth, name, gender, email, marital status, number of dependants and number of adults in your house.

3. Follow the prompts on the screen to populate other required details and submit your application.

You may only need to wait a few minutes for a decision and funding.

It's essential to be cautious during the sign up process for these products. This is because you can end up owing two to three times what you borrow on the longer-term loans, and many have difficulty repaying the short-term loans without reborrowing.

Eligibility Criteria for MYJAR Loan

To qualify for a loan from this lender, here are some of the criteria you will need to meet:

Be above 18 years of age
Be a permanent resident of the UK
Have a bank account in the UK and an active debit card
Have a verifiable phone number
Have a verifiable email address
Have a regular source of income
Have the capacity to afford the loan over the set term

Information Borrowers Need to Provide to Get Loan

When you apply for a loan from MYJAR, there are a number of details that you need to provide. These are:

Full name
Contact details
Income details
Employment information
Residential information
Bank account details

What are MYJAR loan borrowing costs?

The costs of borrowing from this lender vary according to the product you choose. Take a look at some of the fees associated with the two main products:

MYJAR

Representative APR – 1,081%
Application fee – nil
3 month loans – 0.75% per day or 75p for every £100
6 month loans – 0.65% per day or 65p for every £100
12 month loans – 0.35% per day of 35p for every £100

MYJAR Plus

Representative APR – 97%
Application fee – nil
24-month loan – 019% per day for each £100

MYJAR Customer Support

Based on online customer reviews, MYJAR offers excellent customer support. In fact, the platform won Best Contact Centre Team 2017 award from the Collections and Customer Service (CCS).

Similarly, the service provider gets a lot of positive reviews based on customer service on various online platforms.

Is it safe to borrow from MYJAR?

It is safe to borrow from MYJAR since it is a regulated and authorized platform under the Financial Conduct Authority (FCA).

Also attesting to its reliability, the platform has won a number of awards. For instance, it won a Responsible Lender 2017 award from F5 Awards. It was also a finalist in the Responsible Lender category at the British Credit Awards, 2017. The lender also emerged as Highly-Commended under the Collections category of Credit Excellence Awards 2017.

MYJAR Review Verdict

Whether you are looking for a short term or long term loan, MYJAR is a great choice of platform. Its rates for both are friendly and you will get funding within 20 minutes if approved.

The eligibility criteria are not too strict and the lender does not charge any extra or hidden fees. Rather, they strive for transparency in all respects.

As a responsible lender, they will check your credit status and report performance to credit agencies. That can be both advantageous and disadvantageous depending on your repayment habits.

They get our full recommendation as a highly versatile choice of platform with a remarkable reputation.

Try Our Recommended UK Payday Loan Provider 2020:

Get an Instant Quote
Apply within 2 Minutes
Friendly Support Service
FCA Regulated

*Subject to lender requirements and approval.

Glossary of emergency loans

A credit score shows your creditworthiness. It's primarily based on how much money you owe to loan or credit card companies, if you have ever missed payments or if you have ever defaulted on a loan.

Guaranteed Approval is when, no matter how bad, your credit score its, your loan application will not get declined.

A Credit Limit is the highest amont of credit a lender will lend to the borrower.

Collateral is when you put up an item against your loan such as your house or car. These can be repossessed if you miss payments.

A Cash Advance is a short-term loan that has steep interest rates and fees.

Your Credit Rating is how likely you are to fulfill your loan payments and how risky you are as a borrower.

Fixed Interest Rate is when the interest rate of your loan will not change over the period you are paying off you loan.

The Interest is a percentage based on the amount of your loan that you pay back to the lender for using their money

If you default on your loan it means you are unable to keep up with your payments and no longer pay back your loan.

If you miss a payment the lender will charge you for being late, this is known as a late fee.

An Unsecured Personal Loan is when you have a loan based solely on your creditworthliness without using collateral.

A Secured Loan is when you put collateral such as your house or car up against the amount you're borrowing.

This is the Interest Rate used by banks for borrowers with good credit scores.

The Principal amount the borrower owes the lender, not including any interest or fees.

A Variable Rate is when the interest rate of you loan will change with inflation. Sometimes this will lower your interest rate, but other times it will increase.

An Installment Loan is a loan that is paid back bi-weekly or monthly over the period in which the loan is borrowed for.

A Bridge Loan is a short term loand that can last from 2 weeks up to 3 years dependant on lender.

Having an AAA Credit Rating is the highest rating you can have.

A Guarantor co-signs on a loan stating the borrower is able to make the payments, but if they miss any or default the Guarantor will have to pay.

LIBOR is the London Inter-Bank Offered Rate which is the benchmarker for the interest rates in London. It is an average of the estimates interest rates given by different banks based on what they feel would be the best interest rate for future loans.

Home Equity Loans is where you borrow the equity from your property and pay it back with interest and fees over an agreed time period with the lender.

Debt Consolidation is when you take out one loans to pay off all others. This leads to one monthly payment, usually with a lower interest rate.

If you obtain a Student Loan to pay your way through College then you loan is held with the Department for Education U.K.

Financial Aid in the form of grants is funding available to post-secondary education students throughout the United Kingdom and you are not required to pay grant

FAQ

What happens if I lose my debit card or if it expires?

Can I cancel a continuous payment authority?

Why does MYJAR use continuous payment authority for repayments?

What is the purpose of a PIN code?

Why have I been asked to send supporting documents?

What countries are accepted for MYJAR loans?

UK Payday Loan Reviews- A-Z Directory

If you're looking for a low-cost share dealing platform that makes it super easy to buy and sell stocks, ETFs, and funds, it might be worth considering Halifax. You don't need to have a current account with the provider, and getting started takes just minutes. In this article, we review the ins and outs of...