Quickquid Loan Review 2020 – Same Day Funding Available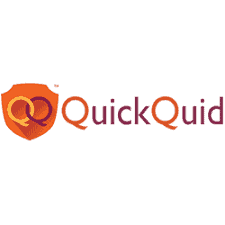 Short term loans can get you out of all kinds of fixes and QuickQuid is a popular provider of such loans.
If you are in a financial emergency, you may be considering signing up for funding from the platform. But before you do so, take a moment to find out everything you need to know about the lender.
In this comprehensive review, we would like to take a look at the highlights and downsides of the platform. After our balanced analysis, you should be able to make the right decision on whether or not to borrow from them.
Try Our Recommended UK Payday Loan Provider 2020:

Get an Instant Quote
Apply within 2 Minutes
Friendly Support Service
FCA Regulated

*Subject to lender requirements and approval.

What is QuickQuid?

QuickQuid is a trading name of CashEuroNet UK, LLC and has its head office in London. It is one of the most popular names in short term lending in the UK. Authorized and regulated by the Financial Conduct Authority, it operates under the requirements set out for financial service providers.

The lender has been around since 2007 and seeks to adhere to responsible lending practices. As such, it carries out thorough credit history checks on all customers.

It is an online lender and operates as part of Enova International, a financial service provider that has been at it for over a decade now. QuickQuid is also associated with a number of other popular brands in the industry including:

 

The Business Backer – offers business financing and advice
Headway Capital – offers small businesses in the US lines of credit
CashNetUSA – a short term lender operating in the US
On Stride Financial – a UK short term lender offering unsecured personal loans
Pounds to Pocket – a UK short term lender offering short term installment loans

QuickQuid, as the name suggests, offers quick application, approval and funding to its borrowers. You might qualify for a loan even with poor credit as it uses a proprietary system to check affordability. And its repayment terms are flexible and friendly.

Pros and Cons of a QuickQuid Loan

Pros

Fast application and processing of loans for same day funding
Allows for early repayments without penalty
Offers a different repayment structure based on installments
Online loan calculator allows you to get an idea of the cost of different loans
Transparent lender, no hidden fees
Uses a proprietary system to check affordability meaning that even poor creditors can access funding

Cons

Low loan limits
You pay more interest overall with this type of interest-only loan compared to a capital plus interest loan issued at the same rate
Short terms of 1 to 3 months
There are late repayment fees

How does a QuickQuid loan work?

Like many other lenders in the UK, QuickQuid carries out full credit checks on potential borrowers. This applies whether it is your first loan on the platform or if you are an existing customer.

But their checks are not limited to credit scores. They also use a proprietary scoring model which makes it easy to assess your ability to repay a loan.

A major highlight of the platform is its transparent fee system. There are no hidden fees and everything is laid out clearly right from the get-go. This makes it easy to know the cost of your loan even before going through the application process.

Loan application limits

First-time customers can apply for loans of up to £1,000 while existing customers get a higher limit of £1,500. No matter what amount you qualify to get, these are usually flexible short term loans repayable in installments.

The application process takes place online and is relatively straightforward. Similarly, approval may take approximately 30 minutes. If you submit an application and get approval by 02:30 PM, you should be able to get funds on the same day. Funds may only take longer to reflect in case your bank does not support Faster Payments.

In case they are not able to verify the details on your application, they may request for additional information so as to be able to process the loan. As soon as the application process is complete and you get approval, you should be able to view your contract as well as the loan details on your account.

And when funding takes place, the lender will inform you via email. If you do not get approval, your application may either be under review or declined. If it shows "Under Review" in the status section, this means that they need more information from you before making a decision.

If on the other hand you get declined, you can log in at a future time and apply again. But to get a positive response, your circumstances need to have changed. Otherwise, your application is likely to be declined yet again.

Though the site offers payday loans, these differ slightly from the traditional model. The traditional model requires full payment on your next payday. But with this lender, you can make your loan repayments over 1, 2 or three periods.

Under the single period option, you will pay the full loan amount and accrued interest in one installment on the due date. In the second option, you get to pay the accrued interest on the first repayment due date. Then on the second one, you will pay the principal amount plus additional accrued interest.

The third option allows you to pay accrued interest on the first two repayment due dates. Then on the third repayment day, you will pay the full loan amount as well as additional accrued interest.

Loan repayment

The idea of making repayments in the form of interests only and then paying back the final amount plus interest might seem convenient. However, it would be easier to pay the final sum if you were to make smaller contributions to the final amount in the course of the loan term.

In reality though, this type of loan costs a lot more than the traditional type even if the rates were identical. You would pay less if you were paying in the form of interest plus capital than in the form of interest only.

Note that you may not necessarily be eligible to apply for each of the period options. This will depend on your pay date frequency and the fact that the lender operates on a 27-day loan term restriction.

However, they also allow you to pay early and do not charge any extra fees for this. The benefit of this is that you will get to save money as you will reduce the interest amount that would accrue in the long run.

When you get approval, you will need to set up your preferred repayment method. You can do this by linking your debit card for repayments. An alternative is to authorize direct debits from your bank account.

The lender will collect repayments on the due date using your preferred method. Note that your loan cannot get funded until you authorize a valid repayment method. Repayment dates will always be set to coincide with your pay dates.

QuickQuid offers eligible users access to top-ups. This is a provision under which they can get an additional amount of funding without having to repay the full amount first. The provision applies if you got a high approval limit but only took out a portion of it. You can pay back the total amount according to the previous schedule or get an extension.

QuickQuid Account Creation and Borrowing Process

Creating an account on QuickQuid and borrowing for the first time need not be a hassle.

1. You simply need to visit the site and start by getting to understand the short term loan rates.

On the online loan calculator, adjust the slider to set the amount you want to borrow keeping in mind the limit for first-time applicants.

2. Next, set the repayment period you want, which can range from 1 month to 3 months.

As you adjust the loan amount and term, consider the repayment section which adjusts automatically. Keep adjusting the two until you find a suitable choice.

3. Note that these rates are for illustrative purposes and may change depending on your affordability and creditworthiness. To proceed to the next step, click "Apply Now."

This should take you to the registration page where you need to submit your information so as to check eligibility.

4. To start with, enter your account information, which includes your email, password, date of birth and name.

5. Next, submit your contact information which will include your phone number, residential status, the time you have lived at the address, post code and contact preferences.

Read and accept the Privacy Policy so as to proceed to the next step.

6. Under the next step, Work Details, you need to enter your employment information, income details, expenses, and other relevant details as indicated.

7. Once you are done with these, you will proceed to the final step which involves selecting a loan.

You will get multiple loan offers with varying amounts, repayment amounts and terms. Choose the most suitable one according to your circumstances and then submit your application.

8. Click "Apply" and wait for a response from the underwriting team.

In case you get approved, wait for the funds to reflect in a matter of minutes or at the latest, by the next day.

It's essential to be cautious during the sign up process for these products. This is because you can end up owing two to three times what you borrow on the longer-term loans, and many have difficulty repaying the short-term loans without reborrowing.

Eligibility Criteria for QuickQuid Loan

Qualifying for a loan from QuickQuid is relatively easy. Here are the criteria you need to meet:

Have a valid bank account
Have a regular source of income
Be a resident of the UK
Be at least 18 years old

Information Borrowers Need to Provide to Get QuickQuid Loan

During the application process, you will need to provide a number of details. Take a look at some of these:

Name
Date of birth
Email address
Phone number
Residential information
Time at address
Postcode
Contact preference
Work details

What are QuickQuid loan borrowing costs?

As is the case with most other short term lenders, borrowing costs on QuickQuid depend on various factors. These include the borrower's credit history, their status and their affordability. The higher the level of risk, the higher the cost of borrowing. Take a look at some of the fees you need to pay:

Daily interest rate – 0.8%
Late payment fee – £15

Representative Example:

Credit amount – £250
Loan term – 74 days
First repayment – £74
Second repayment – £324
Total repayment amount – £398
Interest amount – £148
Interest rate – 292% p.a. (fixed)
Representative APR – 1,300.5%

QuickQuid Customer Support

The platform offers customer support 24/7 through a number of different options. These include live chat, phone and email. It is a relatively responsive team according to online reviews.

QuickQuid Review Verdict

QuickQuid is a great choice of platform for times when you need a small loan but require more flexible terms than what payday lenders have to offer. It is a bit costly, which is to be expected but offers a significant amount of flexibility to its borrowers.

Its application process is smooth and hassle-free and they approve and fund loans in a short span of time. Take note though that you will pay slightly higher than you would have under the traditional capital plus interest repayment model.

But if you are really stuck with no way out, it can be your saving grace.

Try Our Recommended UK Payday Loan Provider 2020:

Get an Instant Quote
Apply within 2 Minutes
Friendly Support Service
FCA Regulated

*Subject to lender requirements and approval.

Glossary of emergency loans

A credit score shows your creditworthiness. It's primarily based on how much money you owe to loan or credit card companies, if you have ever missed payments or if you have ever defaulted on a loan.

Guaranteed Approval is when, no matter how bad, your credit score its, your loan application will not get declined.

A Credit Limit is the highest amont of credit a lender will lend to the borrower.

Collateral is when you put up an item against your loan such as your house or car. These can be repossessed if you miss payments.

A Cash Advance is a short-term loan that has steep interest rates and fees.

Your Credit Rating is how likely you are to fulfill your loan payments and how risky you are as a borrower.

Fixed Interest Rate is when the interest rate of your loan will not change over the period you are paying off you loan.

The Interest is a percentage based on the amount of your loan that you pay back to the lender for using their money

If you default on your loan it means you are unable to keep up with your payments and no longer pay back your loan.

If you miss a payment the lender will charge you for being late, this is known as a late fee.

An Unsecured Personal Loan is when you have a loan based solely on your creditworthliness without using collateral.

A Secured Loan is when you put collateral such as your house or car up against the amount you're borrowing.

This is the Interest Rate used by banks for borrowers with good credit scores.

The Principal amount the borrower owes the lender, not including any interest or fees.

A Variable Rate is when the interest rate of you loan will change with inflation. Sometimes this will lower your interest rate, but other times it will increase.

An Installment Loan is a loan that is paid back bi-weekly or monthly over the period in which the loan is borrowed for.

A Bridge Loan is a short term loand that can last from 2 weeks up to 3 years dependant on lender.

Having an AAA Credit Rating is the highest rating you can have.

A Guarantor co-signs on a loan stating the borrower is able to make the payments, but if they miss any or default the Guarantor will have to pay.

LIBOR is the London Inter-Bank Offered Rate which is the benchmarker for the interest rates in London. It is an average of the estimates interest rates given by different banks based on what they feel would be the best interest rate for future loans.

Home Equity Loans is where you borrow the equity from your property and pay it back with interest and fees over an agreed time period with the lender.

Debt Consolidation is when you take out one loans to pay off all others. This leads to one monthly payment, usually with a lower interest rate.

If you obtain a Student Loan to pay your way through College then you loan is held with the Department for Education U.K.

Financial Aid in the form of grants is funding available to post-secondary education students throughout the United Kingdom and you are not required to pay grant

FAQ

When I repay my loan, how soon can I get another one?

How many loans can I have from the lender at a time?

Can I cancel my loan after getting funding?

Can I get funding if I apply for a loan over the weekend?

Will borrowing from QuickQuid affect my credit score?

What loan products does QuickQuid offer?

What other store services does QuickQuid offer?

What countries are accepted for QuickQuid loans?

Is it safe to borrow from QuickQuid?

UK Payday Loan Reviews- A-Z Directory

If you're looking for a low-cost share dealing platform that makes it super easy to buy and sell stocks, ETFs, and funds, it might be worth considering Halifax. You don't need to have a current account with the provider, and getting started takes just minutes. In this article, we review the ins and outs of...