LoanPig Review 2021 – READ THIS BEFORE Applying!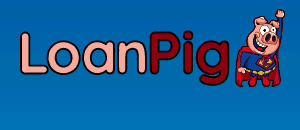 The demand for payday loans is increasing every day, and most people tend to hinge on them for the reason that payday loans offer a faster result to a short-term money issue.
If you are in quest of money for an urgent issue, for instance, your car just broke down or your toilet needs to be fixed, a payday loan gives you an injection of cash that can help solve your problem.
Today, we are passing through one of the biggest economic downturns of our time. So, of course, there are a lot of cash-strapped individuals in quest of extra cash.
Who do you go to when you run out of cash? According to a published article "about 57 million UK citizens do not have emergency savings", and this is the reason most of them go to great lenders like LoanPig to get loans.
Try Our Recommended UK Payday Loan Provider 2020:

Get an Instant Quote
Apply within 2 Minutes
Friendly Support Service
FCA Regulated

*Subject to lender requirements and approval.

What is LoanPig?

Founded in 2016 in Manchester, England, LoanPig is a registered Trading Name of The Money Hive Limited. It is authorized and regulated by the Financial Conduct Authority.

LoanPig is a direct lender and broker that is dedicated to giving clients access to one of the UK's leading panel of lenders, to find the best loan deal obtainable.

 

LoanPig claims to specialize in different areas including finance, loans, short-term loans, instant cash, payday loans and more.

LoanPig offer access to some of the UK's greatest short-term payday loan lenders. Using ground-breaking services, LoanPig offers its clients a well-organized, easy and fast application procedure by running a matching service that links borrowers to lenders in the UK, allowing borrowers to effectively apply for different types of short-term loans.

Pros and Cons of a LoanPig Loan

Pros

Accepts all types of credit histories
Has high acceptance rates
100% online
Authorized by the FCA
Works as a direct lender as well as a loan broker
Offers competitive APR rates with fair terms for repayment

Cons

Only available to UK residents
Borrowers must be 18 years and above
Borrowers must be employed to be eligible
Borrowers are limited to a maximum of £1500

How does a LoanPig loan work?

LoanPig offers one of the most straight-forward, crystal clear and 100% online solution for UK residents to get a reasonable short-term loan. It has been helping borrowers manage their short-term monetary needs.

 

By signing up to LoanPig, you will be required to use its online loan calculator to choose your desired loan amount as well as the terms of the loan. Moreover, it automatically shows a calculated repayment based on its board of lenders. Its application procedure is swift and as simple as ABC.

 

Loan application requirements

Applicants will be required to provide necessary information such as their personal details, income, expenses and bank account details. These will be sent to the platform's board comprising some of the UK's foremost short-term lenders. LoanPig does a credit check on borrowers' documents as soon as they submit their applications. It also immediately records their credit scores after sending the application to their board of lenders. After which a pronouncement will be immediately made online and an applicant will be directed to the moneylender's website to receive the loan and by electronic means sign the required documents.

 

Same day processing

Let's assume you make your application Monday to Friday before 3 pm, it is possible that you will receive your loan the same day. However, if your request is submitted after 3 pm, you may not necessarily receive your loan until the next accessible workday. In most cases, the swiftness of the payout tends to vary depending on the lender.

 

The day the borrower would be required to pay back depends basically on when he or she received the loan, as well as the terms and conditions agreed during the application. Unlike most other platforms, LoanPig allows borrowers to repay their loan early either partly or completely. 

What loan products does LoanPig offer?

The different types of loan products offered by LoanPig include:

Personal Loan

Just as the name implies, the personal loan is specially designed for people that want to borrow between £1,000 and £20,000 for personal reasons. Generally, limits are not attached to a personal loan. In line with this, if one is accepted, he or she may decide to spend the money on anything. Buying a new car, renovating or extending one's home, or paying for a huge expenditure amongst others are some of the common reasons for a personal loan. Usually, personal loans are not secured. This implies that an applicant does not need to provide any form of security against the loan, for instance, a house or car. The interest rates on personal loans tend to vary vastly between 3% and 20%-30% depending on borrower' conditions and credit score.

The Secured Loan

This type of loan product requires the borrower to provide an asset, for instance, a car or a house, as collateral. This implies that if the borrower, for whatsoever reason, refuses to payback, the moneylender can then claim the item provided as collateral. A secured loan allows the borrower to borrow much higher amounts – between £3,000 and £100,000. Interest rates on secured loans are usually lower, between 5% to 10%. Interestingly, borrowers have extended time to repay their loan. A secured loan is risky to obtain because the amounts are much higher.

The Payday Loan

LoanPig is a well-known and conscientious provider of payday loan products that are used by a vast number of customers every day. With LoanPig, all that is required is for you to enter the desired amount you want to borrow as well as the duration you intend to borrow it. After successfully filling the application form, hit the submit key, and you will be good to go! The chances of being accepted are very high because the platform has a high acceptance rate, especially its payday loan offering.

The Debt Consolidation Loan

This type of loan is often used by individuals that have several debts across different lenders. Most people use the debt consolidation loan to pay off their loans and add all other debts with just one provider. Although it is a common means of debt management, experts argue that 'it is not without its negatives', because an individual can succeed in paying less off monthly. However, when factors such as interest payments and the time duration that debt consolidation loans are considered, then an individual may end up paying more.

The Bad Credit Loan

Interestingly, bad credit loan is specially designed for people that have a bad credit score, as well as those that do not have up to the required credit score. This can be your perfect match, especially if you are striving to obtain a normal type of loan from a conventional lender or bank. But you will pay a higher interest rate at the end of the day because the lender will think you may most likely fail to meet your repayment responsibilities.

The Guarantor Loan

This type of loan product offered by LonePig is specifically designed for people with poor credit. Here, the borrower will be required to bring a guarantor (an individual that will be accountable if he/she fails to repay). The guarantor can be a parent, close personal friend or a member of one's family. The interest rates on guarantor are very high, which is around 40%. 

LoanPig Account Creation and Borrowing Process

Creating an account and borrowing loan for the first time from LonePig is a simple process.

1. Visit its official website https://www.loanpig.co.uk/ and click the "Apply Now" tab.

2. Provide your personal information.

You will need to state the loan amount, number of months, loan purpose, your title, first name, last name, date of birth, marital status, number of dependents, email, home phone number, and mobile phone number.

Your home address and postal code will also be needed.

3. Enter your income details.

These include your source of income, income frequency, next pay date and following pay date.

4. Next, enter your expenses such as total monthly income, rent/mortgage, food costs, utility bills, and transport costs.

Here, you will also be required to indicate whether you have a guarantor or not.

5. Finally, you will be required to fill in your bank details.

These include your bank name, debit card type, bank sort code, bank account number. You will also be asked to indicate if your account accepts direct payments or not.

Take your time and read the platform's terms, conditions and privacy policy before submitting your application form.

It's essential to be cautious during the sign up process for these products. This is because you can end up owing two to three times what you borrow on the longer-term loans, and many have difficulty repaying the short-term loans without reborrowing.

Eligibility Criteria for LoanPig Loan

To qualify for a loan on this platform, applicants must:

At least be 18 years or older
Be a UK citizen or permanent resident
Be employed and
Meet other affordability and credit checks that the platform and lenders may demand

Information Borrowers Need to Provide to Get LoanPig Loan

When applying for a loan on the platform, you will be required to fill a short and simple online application form containing information such as:

Name
Date of birth
Email address
Phone number
Residential information
Time at address
Postcode
Contact preference
Work details

What are LoanPig loan borrowing costs?

Unlike most other platforms, LoanPig interest rates vary depending on several factors including the amount you wish to borrow, the time duration you wish to borrow it and your financial history.

However, the least amount you can borrow from the platform is £50.00, with an interest of £12.17, for one month. This implies that if you borrow £50.00, your monthly or total repayable will be £62.17.

LoanPig Customer Support

There is restricted information on LoanPig personnel support team on their platform. However, the reviews that clients have left for her on the Better Business Bureau have been generally positive. It is, therefore, fair to conclude that the platform's personnel support team appears reliable and friendly.

Is it safe to borrow from LoanPig?

It is safe to borrow from LoanPig because it is an FCA regulated entity. Its systems are also known to be tested and secured. The personal information you will provide when submitting your loan application will also only be protected.

LoanPig Review Verdict

LoanPig is a well-known lender for UK residents because of its unparalleled services. Since it acts as a direct lender and broker, it has high a acceptance rate which sets it apart from its competitors.

Its application process is also smooth and hassle-free which means that it approves and funds loans in a short span of time. 

Try Our Recommended UK Payday Loan Provider 2020:

Get an Instant Quote
Apply within 2 Minutes
Friendly Support Service
FCA Regulated

*Subject to lender requirements and approval.

Glossary of loaning terms

A credit score shows your creditworthiness. It's primarily based on how much money you owe to loan or credit card companies, if you have ever missed payments or if you have ever defaulted on a loan.

Guaranteed Approval is when, no matter how bad, your credit score its, your loan application will not get declined.

A Credit Limit is the highest amont of credit a lender will lend to the borrower.

Collateral is when you put up an item against your loan such as your house or car. These can be repossessed if you miss payments.

A Cash Advance is a short-term loan that has steep interest rates and fees.

Your Credit Rating is how likely you are to fulfill your loan payments and how risky you are as a borrower.

Fixed Interest Rate is when the interest rate of your loan will not change over the period you are paying off you loan.

The Interest is a percentage based on the amount of your loan that you pay back to the lender for using their money

If you default on your loan it means you are unable to keep up with your payments and no longer pay back your loan.

If you miss a payment the lender will charge you for being late, this is known as a late fee.

An Unsecured Personal Loan is when you have a loan based solely on your creditworthliness without using collateral.

A Secured Loan is when you put collateral such as your house or car up against the amount you're borrowing.

This is the Interest Rate used by banks for borrowers with good credit scores.

The Principal amount the borrower owes the lender, not including any interest or fees.

A Variable Rate is when the interest rate of you loan will change with inflation. Sometimes this will lower your interest rate, but other times it will increase.

An Installment Loan is a loan that is paid back bi-weekly or monthly over the period in which the loan is borrowed for.

A Bridge Loan is a short term loand that can last from 2 weeks up to 3 years dependant on lender.

Having an AAA Credit Rating is the highest rating you can have.

A Guarantor co-signs on a loan stating the borrower is able to make the payments, but if they miss any or default the Guarantor will have to pay.

LIBOR is the London Inter-Bank Offered Rate which is the benchmarker for the interest rates in London. It is an average of the estimates interest rates given by different banks based on what they feel would be the best interest rate for future loans.

Home Equity Loans is where you borrow the equity from your property and pay it back with interest and fees over an agreed time period with the lender.

Debt Consolidation is when you take out one loans to pay off all others. This leads to one monthly payment, usually with a lower interest rate.

If you obtain a Student Loan to pay your way through College then you loan is held with the Department for Education U.K.

Financial Aid in the form of grants is funding available to post-secondary education students throughout the United Kingdom and you are not required to pay grant

FAQ

Why does LoanPig need my social security number and bank details?

How much can I borrow from LoanPig?

Can I still get a loan even if I have a bad credit score?

How can I reach the customer support team?

Do LoanPig offer bad credit payday loans?

What countries are accepted for LoanPig loans?

What other store services does LonePig offer?

UK Payday Loan Reviews- A-Z Directory

If you're looking for a low-cost share dealing platform that makes it super easy to buy and sell stocks, ETFs, and funds, it might be worth considering Halifax. You don't need to have a current account with the provider, and getting started takes just minutes. In this article, we review the ins and outs of...