ETX Capital Review 2021
If you're looking for one of the most established forex and CFD brokers in the trading space, you should consider ETX Capital? Not only was the platform's parent company launched way back in 1965, but ETX Capital is also regulated by the Financial Conduct Authority (FCA). The platform lists more than 2,500 CFD products, alongside dozens of currency pairs.
Before opening an account read our in-depth review to make sure it's the right one for you. We'll cover the ins and outs of what you need to know about fees, tradable instruments, payments, spreads, and more. By the end of the review, you'll be able to make an informed decision as to whether or not ETX Capital has everything you need.
Note: While some of its main market rivals list more than 100 forex pairs, ETX Capital is limited to just 58. As such, make sure that the platform hosts your favorite trading pairs before signing up.
Trade with eToro - 0% Commission

Supports social trading, copy trading and copy portfolio features
Trade on the go via the eToro mobile trader
Highly transparent fee structure
A wide range of advanced trading tools and analytics

75% of investors lose money when trading CFDs.

What Criteria do we Apply When we Review a Forex Broker?

The online UK forex broker space is now oversaturated. There are literally hundreds of brokers active in the global markets in 2021, with most of these regulated in the UK. As such, knowing which platform to open an account with is no easy feat. Crucially, you need to make sure that the broker is right for your individual trading needs. This is why we publish highly in-depth reviews of the best UK forex and CFD brokers in the market.

Here are the main factors that we look for when reviewing a forex broker.

The number of payment methods supported
How easy is the KYC process?
What trading fees will you need to pay?
How many forex pairs can you trade?
The reputation and regulatory standing of the platform

What is ETX Capital?

Launched in 1965, ETX Capital is a broker that allows retail and institutional clients to buy and sell a range of financial instruments. This includes a fully-fledged CFD department that consists of more than 2,500 assets. Whether it's CFDs in the form or you buy shares, indices, ETFs, commodities, bonds, or cryptocurrencies – ETX Capital has you covered. The broker also allows you to trade forex, with 58 currency pairs currently listed.

On top of boasting a long-standing track-record that exceeds 50 years, ETX Capital is also regulated by a number of leading licensing bodies. This includes the UK's FCA, meaning you'll be covered by its £85,000 investor protection scheme. When it comes to fees, the spread on EUR/USD can be as low as 0.7 pips, which is competitive. However, CFD trading fees are often high.

Note: The exact price that you pay when trading forex and CFDs will depend on the type of account that you hold. Crucially, those trading larger amounts will benefit from tighter spreads and lower commissions.

For example, you'd end up paying $32 in commission if holding an Apple stock CFD for 7 days. On the flip side, the broker offers free deposits and withdrawals across multiple payment methods. We also like the fact that traders have several options when it comes to choosing a trading interface.

This includes its own TraderPro platform, alongside the more popular MetaTrader4 (MT4). You can also trade via your web browser, desktop, or mobile device. Finally, ETX Capital is also strong in the educational department. This includes a number of monthly webinars and in-depth trading guides.

Pros and Cons of ETX Capital

The Pros

Launched way back in 1965
Regulated by the FCA
58+ forex pairs
2,500+ CFDs
EUR/USD from just 0.7 pips
Great educational tools
Trade via its web platform, desktop, or mobile

The Cons

Stock CFD commissions are quite high
Fewer forex pairs than its main market rivals

How to Sign-Up at ETX Capital: Step-by-Step Walkthrough

If you like the sound of what ETX Capital offers for your long-term trading goals, we are now going to show you how you can get started. The step-by-step guidelines outlined below explain how you can open an account, verify your identity, deposit funds, and start trading.

Step 1: Open an Account

First and foremost, you'll need to head over to the ETX Capital homepage and open an account. You will need to enter some personal information that will later need to be verified, so make sure everything is correct. This will include your full name, home address, date of birth, nationality, and tax number. You'll also need to provide your email address and primary telephone number.

Step 2: Financial Information and Trading Experience

As a responsible broker with a track record that exceeds five decades, ETX Capital will ask you questions to determine whether or not you are suitable for online trading. More specifically, CFD instruments and forex are highly risky asset classes, especially if applying leverage. As such, you'll need to state your prior trading experience, and the types of assets you've previously invested in.

In order to determine affordability, ETX Capital will also ask for your employment status, annual salary, and your estimated net worth. Finally, you'll need to go complete a basic questionnaire regarding key trading terms, such as the risks associated with margin accounts and overnight financing.

Step 3: Verify Your Identity

ETX Capital is licensed by the FCA, meaning that it is required to verify the identity of all traders that uses its platform. As such, you'll need to upload some documents before you can start trading. To verify your identity you can upload a copy of your passport or driver's license. You will also need to verify your residency status. You can do this by uploading a copy of a bank statement, utility bill, or tax statement.

Note: If you have a tendency to open multiple broker accounts, it's always worth keeping your ID and residency documents on your device. In doing so, you'll be able to upload the required documents straightaway and thus – avoid any delays.

In most cases, the ETX Capital system will be able to validate your documents automatically. However, if the documents are not clear enough you might be asked to upload them again.

Step 4: Deposit Funds

As soon as your ID documents have been validated, you can then proceed to deposit some funds. The good news is that ETX Capital offers heaps of payment methods. This includes a debit/credit card, bank transfer, and even an e-wallet like Skrill. All deposits and free, which is an extra bonus, but to get started you'll need to deposit at least £100. If using a debit/credit card or e-wallet, the funds should be credited to your ETX Capital account instantly.

Step 5: Start Trading

Now that your ETX Capital account has been funded, you are now ready to start trading. If you want to test the platform out before risking real money, you can trade via the broker's demo account. Alternatively, you might want to consider trading with small amounts before you get more comfortable.

Either way, you can search for the specific instrument that you want to trade (for example S&P 500 indices or GBP/USD) in the search box.

What can I Trade at ETX Capital?

Although ETX Capital doesn't have the most extensive forex department in the online space, it does offer more than 2,500 CFD instruments. This covers most asset classes available in the traditional investment scene, which we've listed below.

CFDs

Stocks and shares
Indices
Bonds
Metals

Energies
ETFs
Cryptocurrencies

Forex

58 forex pairs
Supports majors, minors, and some exotics

Note:

It is also worth considering the

spread betting

department at ETX Capital, which covers heaps of financial instruments. If you're based in the UK, profits made via spread betting products are not liable for tax. On the contrary, you'll need to pay tax on capital gains made on CFD and forex trades.

ETX Capital Broker Fees

As is the case with most UK brokers operating in the space, understanding the trading fees charged by ETX Capital is no easy feat. The reason for this is that fees will depend on the type of asset you are trading, as well as the specific account you hold. Nevertheless, we've listed the most pertinent points on fees below.

ETX Capital does not charge any commissions if you are trading forex. Instead, everything is built into the spread. This is fairly standard with most forex brokers. As such, you need to pay attention to the width of the spread. You can get EUR/USD down to just 0.7 pips, which is good. The spreads will increase when you start trading less liquid currency pairs.
When it comes to trading CFDs, you will need to pay a commission. This is based on the amount that you wish to trade. In terms of the spread, ETX Capital is competitive on major indices markets. For example, the S&P 500 comes with an average spread of just 0.5 pips.   
However, some CFD products come with less competitive spreads. For example, the Europe 50 market comes with a spread of 2.0 pips. Individual stock CFDs also come with high spreads. 
In terms of non-trading fees, ETX Capital will charge you a $10 fee if requesting more than 5 withdrawals per month. If your account remains inactive for more than 6 months, then you will start to pay $25 per month until you start using your account. 

Deposits and Withdrawals

As we briefly noted earlier, ETX Capital supports a good number of everyday payment methods. There are no deposit fees to consider, although you'll need to fund your account with at least £100. Below we have listed the payment methods that ETX Capital supports.

Debit Cards

Credit Cards

Bank Transfer

Skrill

GiroPay

Neteller

China Union Pay

Sofort

Note: If you decide to use your credit card to deposit funds at ETX Capital, you might be best to check whether or not the issuer deems the transaction as a 'cash advance'. If it does, then the credit card company is likely to charge you 3%, with the interest being applied to your account instantly.

Trading Platform and Features

While fees and payment methods are super important when considering a new forex broker, you also need to explore what features the main trading platform offers. Below we have listed the stand-out benefits that ETX Capital offers.

TraderPro: ETX Capital has designed and built its very own trading platform. Known as TraderPro, the platform is available via your web browser or mobile device but doesn't come in the form of desktop software. With that said, the TraderPro platform is really easy to use, making it perfect for newbie traders.  
MetaTrader4 (MT4): If you're an experienced forex trader that prefers to use a legacy platform like MT4, then you're in luck. The platform at ETX Capital looks and feels like any other MT4 interface available in the market. 
Technical Indicators: ETX Capital currently lists 56 technical indicators. These are great to judge market sentiment, moving averages, and volumes.
Market Orders: The platform offers lots of basic and more sophisticated market order types. Regarding the former, this includes the usual offering of limit orders and stop-loss orders. ETX Capital also offers stop trailing orders, which is useful if you're looking to automate your profit-taking endeavors. You'll also find GTC (good 'til canceled) and GTD (good 'till date) orders.  

Alerts and Notifications: ETX Capital allows you to set-up pricing alerts on all of the financial instruments that it hosts. You can set a pre-defined trigger price on your chosen asset, and then ETX Capital will send you an alert when your price-point is met. When it does, you can trade the asset manually, or watch your automated orders in action. Alerts can come to your mobile phone in the form of a notification, or via email.   
Portfolio Report: If you're the type of investor that places a large number of trades, you'll want to use the portfolio report feature that ETX Capital offers. This will give you a full break down of your previous and current trades, alongside profits and losses.
Leverage Trading at ETX Capital
It will come as no surprise to learn that ETX Capital offers leverage trading on all of its asset classes. The specific amount that you'll be able to get will depend on the type of account that you hold, not least because UK traders are required to comply with the leverage rules set out by the European Securities and Markets Authority (ESMA).
Check out the leverage limits listed below for UK-based retail traders.
Major Forex Pairs: 30:1
Minor/Exotic Pairs, Major Indices, and Gold: 20:1
Minor Indices and Non-Gold Commodities: 10:1
Stock CFDs: 5:1
Cryptocurrencies: 2:1
Note: You need to tread with extreme caution when trading on leverage. Most leverage traders will lose money, not least because they fail to install sensible stop-loss orders. As such, you should only use leverage if you have a full understanding of the risks.
Although the above leverage limits might appear restrictive, these are in place to protect inexperienced retail traders. However, if you open a professional trading account at ETX Capital, then you will benefit from much higher limits. For example, major pairs on the MT4 platform allow you to trade with leverage of up to 400:1.
Is ETX Capital Regulated? Is my Money Safe?
If your main priority is safety, then you'll be pleased to know that ETX Capital is one of the most trusted brokers in the UK. Firstly, the broker was launched in 1965. This means that the platform has survived multiple bear markets, including the 2007/08 financial crisis that saw many brokerage firms collapse. Moreover, ETX Capital is also authorized and regulated by the UK's FCA.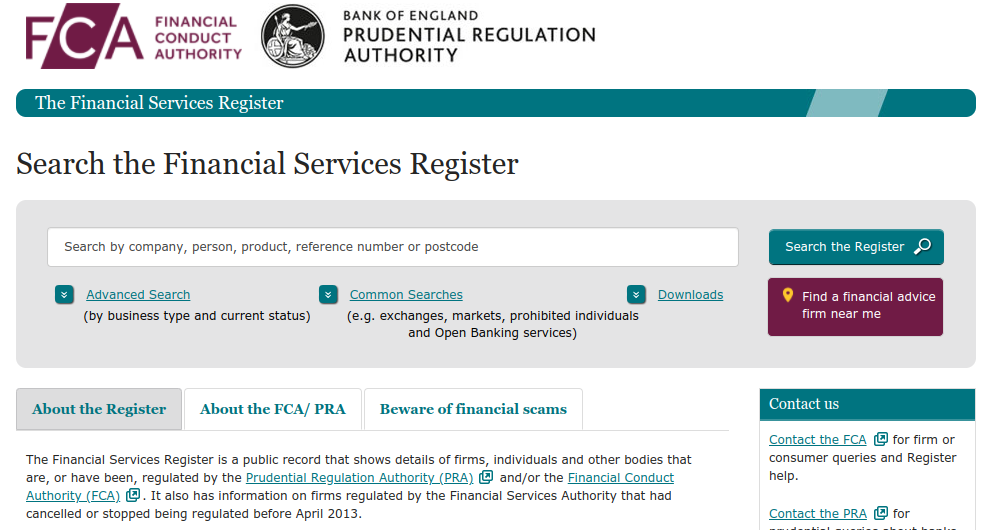 The platform's FCA licnese – although compulsory, is crucial, as it ensures that ETX Capital separates your funds from its own. It does this by utilizing segregated bank accounts with tier-one financial institutions. On the flip side, it is somewhat surprising that ETX Capital does not offer 2FA (two-factor authentication). As such, make sure that you keep your login credentials safe, and always choose a strong password.
Customer Support
The customer service team at ETX Capital is highly rated. You can contact support via telephone or email. Unfortunately, live chat is not supported. Moreover, support is not offered on a 24/7 basis. Instead, ETX Capital offers support from 21:30 on Sunday, through to 22:00 on Friday. This covers major stock exchange trading hours, which is why the weekend is not covered.
Conclusion
By reading our in-depth ETX Capital review, you should now know whether or not the broker is right for you. To summarize, we think that the broker ticks most boxes. Not only does ETX Capital have a trusted reputation that exceeds five decades, but it is also regulated by the FCA. You will have the option of trading more than 2,500 CFD products, or if forex is more your thing, the platform lists 58 currency pairs.
The spreads on its major currencies are very competitive, and deposits and withdrawals are free. However, some of the spreads found in the CFD department can be quite wide, especially if trading stocks and shares. We also like the TraderPro platform that ETX Capital designed, its clean and crisp, ideal if you have little experience of trading online.
Trade with eToro - 0% Commission

Supports social trading, copy trading and copy portfolio features
Trade on the go via the eToro mobile trader
Highly transparent fee structure
A wide range of advanced trading tools and analytics

75% of investors lose money when trading CFDs.
FAQs
When was ETX Capital launched?
Is ETX Capital regulated?
What is the minimum deposit required at ETX Capital?
Does ETX Capital offer 24/7 customer support?
Can I buy stocks and shares at ETX Capital?
What payment methods does ETX Capital support
Does ETX Capital broker charge any deposit fees?
If you're looking for a low-cost share dealing platform that makes it super easy to buy and sell stocks, ETFs, and funds, it might be worth considering Halifax. You don't need to have a current account with the provider, and getting started takes just minutes. In this article, we review the ins and outs of...