YouGov 2021 Review – Read Before You Try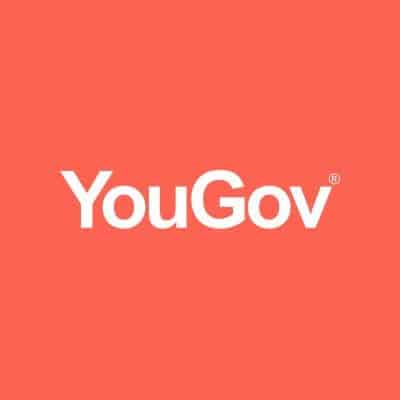 Are you interested to know more about the paid surveys that YouGov offers?
One thing that businesses have come to learn is the importance of data. Nowadays, most businesses are relying on data to know more about their customer base. They want to know what they like, when they purchase, how much their budget is and more. All of these specific customer details can help businesses tailor their products and services as well as strengthen their marketing campaigns.
The increased demand for consumer data also offers a unique earning opportunity for consumers. Today, you can make money by just giving out your valuable opinion and demographic information. There are numerous sites like YouGov that are willing to pay its users for participating in surveys and giving your honest opinion.
Read on to find out more about what YouGov is, how it works, ways you can earn on its platform and much more.
What is YouGov?

YouGov is one of the most popular marketing research companies in the industry. Although it is based in the UK, it also conducts research surveys in other regions such as Europe, North America, Asia-Pacific, and the Middle East. To provide representative and valuable data, the company collects data from people from different regions and backgrounds.

Since its establishment in 2000, YouGov has attracted thousands of participants from diverse walks of life to participate in surveys. While the data collected is used by researchers from different fields, respondents are rewarded for participating.

The site predominately features surveys and polls of varying subject material and length. In most cases, the surveys are short and require only a few minutes to complete. Even the longest survey will not take more than 30 minutes. This is an advantage as some survey sites offer very complicated and endless surveys.

YouGov keeps your personal information confidential, which is a huge benefit. The company has employed strict and inclusive privacy measures to keep your personal information private and the information you provide in surveys cannot be traced back to you. Data protection is one of the main reasons that keep people from participating in online surveys.

The site operates a points system where you can earn points by participating in surveys and polls. Over time, the points will accumulate, and you can redeem them for various products such as tote bags and t-shirts.  In addition, you can redeem the points for pre-paid gift cards that can be used in multiple online retailers like Walmart, Amazon, etc. Furthermore, you can exchange your points with a Visa gift card which you can use anywhere where Visa is accepted.

What are the pros and cons of using YouGov?

Pros

Account creation process is free and easy
Short and interesting surveys
Decent reward system
Various ways to earn
Attractive referral and affiliate programs
Strict privacy policy
Optimized for mobile devices
Numerous payment methods

Cons

High minimum withdrawal threshold
Surveys are geographically targeted

How does YouGov work?

The registration process is free and straightforward, and you can sign up using email or through Facebook. After registering successfully, you will be referred to as a YouGov panelist and will be awarded 100 bonus points. This means you can start participating in surveys.

Unlike on other paid survey sites, you will receive invitations to participate in surveys through email only. The site does not involve third parties or partner surveys that complicate the process. You will only need to complete the surveys to earn points.

In most cases, the surveys are short and only take 5 to 10 minutes. Even the most extended survey will not take more than 30 minutes to complete. The points rewarded will depend on the complexity and number of questions involved in the survey. Nonetheless, the site guarantees to pay for every survey completed.

The point system used on YouGov is a little complicated and varies from region to region. You will need to accumulate up to 5,000 points to exchange them for $50. This is a very high threshold that is difficult to accrue, especially to beginners.

In terms of payment, the methods vary from country to country. Nevertheless, the site supports PayPal, Amazon gift cards, bank transfers, and other gift cards and vouchers. On the downside, the payment process may take up to a month to complete.

Most paying surveying sites offer screening questions at the beginning of each survey. Sometimes, participants can be disqualified in the middle of answering the questions if they don't meet the requirements. However, YouGov is different when it comes to the screening process. It offers matching and suitable surveys which eliminates the chances of being disqualified. This is a great feature that is rare to find in most survey sites.

YouGov survey site is available in more than 38 countries in Europe, Middle East, North Africa, Asia, and the United States. The best part is that each country has a specific panel and the surveys are in local languages. Also, the surveys involve topics that are relevant to a particular country. In terms of age, you have to be 18 years and older.

How to get started with YouGov

1. Register as a user.

The first step to getting started on the YouGov survey site is to register as a user.

There are two main options for you to register on the site. The email registration option is very easy since you will only be required to enter your email address, create a password and accept the privacy policy and terms and conditions. After signing up, you will have to confirm your email. Upon confirming your email address, you will earn 100 points. Alternatively, you can sign up using your Facebook account, which is also very straightforward.

2. Create your account.

The second step is to create your account.

You will only need to fill in your details such as your name, country of residence and city. Also, you will be required to confirm the survey frequency and languages. The best part is that YouGov does not disclose any of your personal information to third parties.

3. Take the introductory survey.

Before you start taking surveys, you will have first to take the introductory survey where you will be asked basic demographic questions such as your gender, age, country of residence, etc. This is where you choose whether you would like to receive the surveys through text or email. The process is very easy and involves just ticking the boxes.

After completing this process, you will be awarded 50 points that will accrue to your overall points. These questions will enable YouGov to provide you with the most suitable surveys. Unfortunately, you can be disqualified at this point if you do not meet the required criteria.

4. View your survey results.

Unlike other sites, YouGov offers you the opportunity to see how the answers you provide in surveys are applied. Once in a while, you will receive a newsletter that highlights some of the national and international stories the survey results have been used. It is quite interesting to see that a survey you were involved with has been quoted. This feature is rare to find on other survey sites.

If you don't want to receive the newsletter regularly, you can access the information on the YouGov website. On the website's homepage, there is a section that shows the latest results. It is impressive to see that your opinion is heard and your answers matter in the public debate.

5. Join the referral program.

YouGov provides you with the chance to earn extra rewards by inviting your friends to start participating in surveys. However, this feature is only available in some countries. On your account, you'll see an affiliate link you can share. The good part is that you can share the link on various platforms such as Facebook, Twitter, Instagram, etc.

Unfortunately, you will not earn points by just inviting friends. You will only be paid when the invited friend completes a certain number of surveys. In most cases, the person has to take at least 6 surveys for you to get rewarded. Also, you can only invite people from your country of origin. Although the rewards are not huge, it is an excellent way to earn extra points.

Here are 25 ways you can make money online in 2021.

Types of surveys on YouGov

YouGov is a survey site that offers paid surveys as the only way of earning. The biggest advantage is that it provides surveys quite frequently, unlike other survey sites. Every time a new survey is available, you will get an email. Although the availability of surveys varies from country to country, you can expect an average of 5-7 surveys in a week.

Most surveys on the site take around 5-20 minutes to complete. The good thing is that YouGov rewards better in relation to the time spent compared to other sites. In case the surveys take longer, the rewards are likely to be higher.

The emails you receive about the available surveys do not indicate the reward you will get and how long it will take to complete. However, it is easy to find out by just clicking on the link in the email. This will help you decide whether you want to participate in the survey or not. If you don't want to participate in the survey, just close the window.

In some survey sites, you may be disqualified in the middle of the survey if you do match what they are looking for, which can be frustrating. The good news is that YouGov only sends surveys that you are qualified to participate in.

The site has a user-friendly interface that is easy to navigate compared to other survey sites. When you receive a new survey through email, you may not need to use the site, which is an incredible feature.

Earning and rewards on YouGov

After completing the registration process, you will be awarded 100 points as a sign-up bonus. The process is short and will take approximately 3 minutes.

The amount of points awarded to each survey depends on the survey's length and complexity. In most cases, you will be awarded 300-500 points per survey. The longer the survey, the more points awarded. On the downside, the minimum redemption threshold is 5,000 points which is too high compared to other sites.

Fortunately, you will receive regular surveys that will enable you to attain the minimum points within a short time. You can redeem your points with cash or gift cards. The 5,000 points are worth $25 which equates to $1 per 200 points.

The amount of money you can make will majorly depend on the number of surveys you complete. Most of the surveys are easy and involve interesting topics. In addition, you have the freedom to choose whether to participate in a particular survey or not. YouGov offers decent rewards for surveys compared to the time spent on other survey sites.

Payment methods

YouGov is a legitimate survey site that pays respondents for participating in a wide range of surveys. There are various ways in which you can redeem your points. The redemption method varies from region to region. While in some countries you can redeem your points with gift cards and products, in other countries you can only exchange your points with cash through PayPal or gift cards.

In some countries, YouGov operates a lottery wherein you can redeem your points for a chance to participate. The lottery offers you the opportunity to win various prizes. However, it is crucial to note that the chances of winning in the lottery are extremely lean. So if you don't want to take the risk, you can opt to redeem your points for something you will surely get.

Customer support

It is imperative to have customer support on a survey site.

On the YouGov website, there is an extensive FAQ section that addresses common issues users face when using the site. The exciting thing is that the FAQ section is unique in each country. However, if the section does not resolve your problem, you can contact the customer support through email. Also, if you reside in some selected countries, you can visit one of YouGov offices. For instance, in the UAE, the head office is located in Cayan Business Centre in Dubai.

How does YouGov differ from other paid survey sites?

YouGov is similar to most survey sites wherein respondents earn for participating in surveys. However, there are several features that make Yougov different from other survey sites. For instance, it is available in numerous countries, including Africa and Asia.

Also, it operates a point system wherein you earn redeemable points. Furthermore, the surveys are short, interesting and cover a wide range of topics such as banking, product review, IT, etc.

Conclusion

Participating in online surveys is one of the easiest ways to make money on the internet. Due to the increasing demand for consumer data, there has been a surge in the number of online survey sites. Unfortunately, most of them are scam and harvest the users' data without consent.

YouGov is a legitimate online survey site that has been in existence for 20 years. If you are looking for an easy way to earn online, you should consider testing the YouGov survey site.

FAQs

How long does a survey take on YouGov?

Can I use YouGov on my smartphone?

Does YouGov offer legitimate services?

How do I get notified of new surveys?

How will YouGov protect my data?

Paid Surveys – A-Z Directory