SurveySavvy Review 2021 – Read Before You Try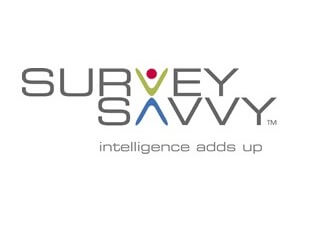 Are you wondering what SurveySavvy is and how it can help you earn money online?
SurveySavvy is an online platform exclusively for market research. It has tremendously grown since its launch in 1999 and is now connecting consumers and business professionals from over 195 countries.
It is owned by Luth Research that was launched in 1977 and is based in San Diego, California. On SurveySavvy, you'll be able to share your opinion or ideas about certain brands, their products and services, in exchange for rewards which you can then redeem over time. Registering as a SurveySavvy member is free and as soon as you join, you'll start receiving surveys via email which will earn you rewards once you qualify and finish them.
Continue reading to learn more about SurveySavvy, its pros, and cons as well as how it works.
What is SurveySavvy?

SurveySavvy is a well-established paid survey site that has been in the market research business since 1999. The platform is under parent ownership of Luth Research LLC, which has been in the market research business since 1977 and is now based in San Diego, California. That is quite a lot of time in terms of a market research platform, which has been evolving as the internet grows.

On this platform, you'll be able to share your ideas or thoughts concerning certain brands, their services, and products, in exchange for rewards that you can easily redeem using your dashboard.

What this platform does is offer all of the data it collects from you and other members to worldwide brands so that they can use it to get a better understanding of their target market, which is why it values its members so much. Without your experience and thoughts, these brands and their services, cannot quickly improve.

What are the pros and cons of using SurveySavvy?

Pros

Supports a lot of countries
Has high paying surveys
Very low cash out threshold
Excellent referral system that lets you earn some money
Site is safe and easy to use
Free to join and complete surveys online
Has a strict privacy policy as well as a rigorous anti-spam policy

Cons

Doesn't pay via PayPal
Sometimes, it takes a long time to send payments
Very few survey invites for members outside of the US

How does SurveySavvy work?

First and foremost, it will cost you nothing to participate in surveys with this platform. Once you register, you'll be required to fill out a profile form with your personal information, such as your age, income, location and household members. It uses the information you supply to target various demographics as required by its clients. If your profile matches the required criteria, SurveySavvy will send you an invite via email to participate in the chosen survey. As such, there is no guarantee that you'll participate in all surveys because you'll be selected according to the suitability of your profile.

SurveySavvy is a paid survey site. The platform pays members to give their opinions and ideas through surveys on certain products and services. The information it gathers through the surveys is used to help brands as well as business owners and marketing companies to come up with better products and enhance their promotions and advertising campaigns.

SurveySavvy pays at least $3 per survey. It's good to note that the length of a survey is proportional to the amount of money you`ll earn. Longer surveys can earn you upwards of $20. Unlike a majority of other paid survey sites that use a point system to reward their members, SurveySavvy pays its members in US dollars.

As a member, you'll be asked to go through a qualification survey before you become eligible to participate in a particular survey. If you don't meet the qualification, you`ll be entered into a monthly draw as a token of appreciation for your time. The draw is done every month and 50 names are drawn with each of them getting a $10 reward.

SurveySavvy has a two-tier referral program. Each time your referral earns some money for participating in a survey, you earn around 15% of what they earn from the survey. If your referral refers people to the platform, you'll still earn money each time these referrals complete a survey. SurveySavvy offers an excellent opportunity for people who are good at recruiting to earn passive income. Members are offered a unique ID that allows the platform to track their referrals and automatically credit their account for the surveys completed.

Membership on SurveySavvy is available to those who are 14 years of age and older, from any country in the world. You need to have an email address, internet access as well as a valid postal address. The platform boasts over 1.5 million members from over 190 countries.

How to get started with SurveySavvy

The registration process is pretty standard and even faster compared to a majority of other paid survey sites.

1. Sign up for an account.

The first step towards becoming a member requires you to register and set up your account.

The platform is free to sign up. Subscribing to SurveySavvy is easy as you'll only be required to provide your name and email address, and not any unnecessary personal information will be needed. You can join via social media accounts, such as LinkedIn and Facebook as well.

2. Confirm your registration.

Once you're done filling up your personal details, SurveySavvy will send you an email asking you to verify your email address. Upon confirmation, you'll be redirected to the homepage from where you can log in to your account.

3. Answer the welcome survey.

Once you've confirmed your email address, you'll be asked to take part in a welcome survey. Note that this survey is designed to help SurveySavvy understand you better and hence determine the type of surveys you will be tasked to complete, so make sure you answer it as honestly as you can.

4. Check your SurveySavvy dashboard.

After you've completed all the above steps, you can easily log in to your account when you want to access your SurveySavvy dashboard. From the dashboard, you can monitor all the activities you have completed. The board is designed in such a way that you can also easily see available surveys.

5. Participate in surveys.

Now that you can log in to your account and access your dashboard, it'rs time for you to start taking surveys. With SurveySavvy, you don't have to keep logging into your account to check if there are any available surveys as the platform will send you invites via email.

It will send invites once it finds you eligible for a particular survey. This depends on the information you provide during the signup process. Make sure you take your time when participating in these surveys and also provide honest answers. Inconsistency in your answers might render SurveySavvy to suspend your account.

6. Cash-out.

SurveySavvy doesn't employ any confusing points system like most of the paid survey sites. Each survey you complete will be for a dollar amount and when you start accruing money, you can request a payout via check and SurveySavvy will email it to you. Checks are sent to members anywhere in the world and will come in US dollars. The minimum amount you need to have to request a payout is $1.

7. Take part in draws.

Sometimes, you might not be eligible for a certain survey. Before giving you a survey, SurveySavvy will offer you some evaluation questions that will determine whether you're suited for the survey. If you're not eligible, you will be entered into a monthly draw where you may be among the 50 members who receive a $10 reward.

Here are 25 ways you can make money online in 2021.

Types of surveys on SurveySavvy

The main source of your rewards on this platform will be participating in surveys. These surveys are usually from clients who want to know more about their products and services. SurveySavvy works with numerous brands from across many sectors and the surveys you get can vary from technology (which is its main area of focus), lifestyle and tourism among others. The types of surveys on this platform include the following:

Market and product surveys – These are surveys designed by SurveySavvy clients to help them understand their customers, what they expect from certain products and services as well as their needs.
Human resource and employee surveys – Such surveys have questions that are designed to help brands determine how their employees feel at the workplace. They help determine an employee's job engagement and satisfaction.
Events and conference surveys – A survey focused on an event or conference helps a brand understand how well the event was received by the audience. These surveys are mostly used to assess events like product launch campaigns.
Net promoter score surveys – Such surveys aim to help brands find out how likely their customer is to refer a certain service or product to other people.
Customer satisfaction surveys – Such surveys are aimed at gauging how clients and customers feel about a particular service, product or business activity.

Earning and Rewards on SurveySavvy

Cash – The amount of money you can make on SurveySavvy entirely depends on the number of surveys you qualify for. Every survey you complete on this platform earns you $1-$3. However, some surveys can pay as much as $20. Let's paint a picture to explain this further. If you get at least 6 surveys monthly, and all goes well, that would total to around $6 to $18 if you complete the surveys. Getting 6 surveys per month is not such a high number for a survey site, and you'll only earn $18, which is pretty low. Fortunately, SurveySavvy will still reward you if you get disqualified for a survey. You have the chance to participate in a monthly draw, where you can win some prizes.
You can also choose the SavvyConnect software and enhance your earnings. If you install the software, you will earn some passive income each month, and this is arguably the best earning potential on this platform. By installing SavvyConnect, you'll earn $5 each month for having it installed, and you can do this on multiple devices. Let's say you have a desktop, tablet, and phone, you could be earning $15 monthly without doing anything.

Special contests and opportunities – Occasionally, SurveySavvy offers its members the opportunity to win contests. There are also opportunities such as choosing which charity should get a substantial donation, as well as YouTube video contests among others.
Referral program – SurveySavvy offers its members a generous 2-tiered referral program. You'll lot only earn a portion of the earnings from your direct referrals, but you'll also get rewarded a portion of the survey earning from your referral's referrals. The platform will reach out to your referrals through email and once they have registered and completed a survey, you'll be credited within 4-12 weeks on your SurveySavvy dashboard.

Payment methods

Another excellent thing about this platform that sets it apart is that its minimum cash-out requirement is only $1. However, some people might find it undesirable in the sense that it does not offer PayPal or direct deposit as its payment options. You can only get your money by cheque, and this can take a while to arrive.

From the time you request a payout, the time it will take for the cheque to get to you could be up to 12 weeks. This is one of the reasons why some online review suggests that people don't get paid. Some people think that they won't get paid because it takes some time to receive their payment. Also, note that all payments are in US dollars.

Customer support

SurveySavvy includes an option through which its members can contact its customer support via the Contact Us page on the site. The Contact Us page has a search bar for FAQs as well as a contact form that you can use to send the customer support a message or an inquiry.

The customer support team is also active on social media platforms like Facebook so you can reach out to them immediately. You can also contact them through their phone number as provided on the website. This is pretty unusual for paid survey sites so this may be a great way to get in touch with them if you need any issues solved quickly.

How does SurveySavvy differ from other paid survey sites?

Among the great things that make SurveySavvy stand out from other survey sites is its referral program, which not only lets members earn money from inviting friends but also rewards them every time their referrals complete a survey. This implies that if you bring someone into the platform, you'll be passively making extra cash for as long as they are active.

Another great thing is the platform's newest tool known as SavvyConnect. Although not everyone might appreciate it, it's an easy way to make some extra dollars by almost doing nothing. The software pays you monthly just to keep it installed on your device.

Another thing worth noting is that SurveySavvy's surveys tend to be short and can pay up to $3. This might not seem like much but the truth about paid surveys is that you can come across sites that pay only $0.40 per completed survey. Finally, SurveySavvy has arguably the lowest cash-out threshold you will ever come across.

Conclusion

SurveySavvy is an outstanding paid survey platform operated by one of the oldest and most reputable research market research company. It has many unique features, such as getting paid just for installing its research app, which makes it stand out from the rest of the paid survey sites.

Its surveys pay high rewards and are mostly based on technology which its members love. The fact that it accepts members from all countries worldwide makes it possible for everyone to take part in the survey program and earn some money. Overall, SurveySavvy is a legitimate paid survey site that you can check out, register and earn some income while at home.

FAQs

Is SurveySavvy a legit platform?

Can I make money on SurveySavvy?

Is SurveySavvy a secure site?

Is it free to join on SurevySavvy?

Can I ask my friends to join SurveySavvy?

Paid Surveys – A-Z Directory