Prize Rebel 2021 Review – Read Before You Try?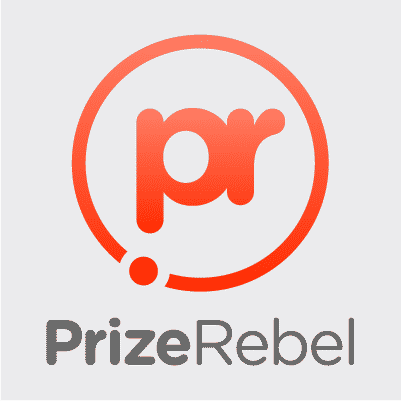 If you're browsing the internet looking for a way to earn some money on the side, then PrizeRebel could be a great option. Having been in the industry since 2007 and boasting over 8 million users, the platform is one of the big players in the industry. Also, it claims to have paid out more than $17 million in rewards.
PrizeRebel is available to anyone around the world and can be used as a consistent and fun way to earn some cash online.
Read on to learn more about PrizeRebel, its pros and cons as well as how the platform works.
What is Prize Rebel?

PrizeRebel is a US-based paid survey platform that seeks to partner research companies with everyday consumers. The concept behind the platform is that by participating in surveys, you as a PrizeRebel user will have the opportunity to earn some rewards. While the company is based in the United States, they do accept members from across the world. According to its website, it has active members from over 180 countries, including Australia, Germany, United Kingdom, Mexico and India.

PrizeRebel saw the light of the day in 2007, and its founders say that they were members of survey platforms who were unsatisfied with the duration it took for their rewards to be processed, as well as the poor customer services offered by numerous market research and GPT companies.

PrizeRebel prides itself as one of the best GPT (Get-Paid-To) websites, which means that instead of only focusing on surveys, it includes a variety of other ways for you to earn rewards. The platform boasts an expansive list of clients, including Walmart, Target and Starbucks among others.

What are the pros and cons of using Prize Rebel?

Pros

Great interface
Quick payment turnover
Rewards processed around the clock
Great referral program
Earning points is simple
Wide variety of rewards including cash payments

Cons

Low rate survey eligibility
Lower pay than some platforms
Low rate of return on some surveys and tasks

How does Prize Rebel work?

As stated above, PrizeRebel is a get-paid-to platform, where you as a member can earn cash and other rewards for participating in online surveys and offers, watching videos and carrying out internet searches. The platform also holds random raffles, games, and contests.

The idea behind PrizeRebel is simple. You fill out a market research survey, get credited and earn points immediately. You need to provide honest information, as doing otherwise means you'll not be credited by the survey provider. Once you're done with the sign-up process and filling your profile, the site will use your information to match you up with paid surveys according to your demographic.

While on the site, you'll see the broad topic of your survey and how long it will take to complete it. After you've chosen the survey you want to participate in, get started and ensure you provide thorough and honest answers. Once you're done, points will be credited to your account right away. Surveys are the backbone of the site and are the best option you have to earn points easily and quickly.

Moreover, PrizeRebel includes other small tasks to help you earn points. It has a couple of wall partners from which you can participate in 2 to 3 step offers for points. Make sure that you keep an eye on its social media accounts, as you can get promo codes for the chance to join contests for Amazon wishlist items or gift cards. PrizeRebel also allows its members to earn points by visiting websites, watching videos and completing simple tasks. The platform includes EngageMe videos which can reward you with points for watching viral videos as well as movie reviews. Completing surveys is a great way to accumulate points quickly while watching videos is a great passive way for you to consistently earn over time.

PrizeRebel also allows its members to earn points by visiting a certain brand's website and returning on the PrizeRebel's task section to provide feedback on the performance of the specific website. It also offers numerous site-wide bonuses, such as monthly discounts based on the member's completed activity. These bonuses can help you double your earnings.

How to get started with Prize Rebel

Getting started on PrizeRebel is simple. Visit its website on a desktop or mobile device. You can join using your email address or via your Facebook account.

1. Create an account.

Fill in your name, email address and choose a password. You can also sign up with an existing Facebook account.

If you choose to use an email to register, remember to include a secondary email address to manage the emails you'll receive from PrizeRebel.

2. Verify your account.

PrizeRebel will send a confirmation email to your email address. Use the link in the email to confirm your account and you're all set to start making some cash.

3. Check your account dashboard.

Once you're done with the registration process, there are a couple of steps you'll need to accomplish.

On your first login, you'll be prompted to take part in a full walk through of the site. It's recommended that you perform this step to familiarize yourself with the website.

4. Answer the questionnaire profile.

Next, fill in the PrizeRebel questionnaire profile. Think through and provide honest answers as you fill the questionnaire. The information you provide will be used by PrizeRebel to determine the best surveys for you as well as match you with the most suitable ones according to your demographic. If you are untruthful during this step, you risk being found out after a while because you may provide answers inconsistent with your profile.

5. Start taking surveys or doing small tasks.

Once you're are done with the questionnaire, you're now set to go. Click the 'Start Making Money' option and start making money through PrizeRebel.

Here are 25 ways you can make money online in 2020.

Types of surveys on Prize Rebel

Your Surveys – The first option on your dashboard is 'Your Surveys'. You can complete more than one survey daily worth 80 points. With this kind of survey, the reward is constant regardless of the length of the survey. Another thing worth noting is that you can complete them using your tablet or smartphone.
Daily Gold – With these surveys, you are provided with the reward per survey but not the length. You can complete as many times as possible each day for 80 points but they vary in length. They are also compatible with tablets and smartphones.
SaySo Rewards – This is another survey provider on PrizeRebel offering lengthy surveys and they can also be completed using any of your devices.
PeanutLabs – Next up in the types of surveys is PeanutLabs. There are numerous surveys here but can only be completed on a computer.
Tap Research – The rewards on these kinds of surveys vary greatly but there are plenty of them and are available for tablets, computers and smartphones.
Toluna – The surveys offered here give you 73 points regardless of their length. They are quite enjoyable and are compatible with all devices.

Earning and rewards on Prize Rebel

Before delving into the specific survey-pricing process, you need to first understand how the point system works. For PrizeRebel, a single point will translate to $0.01. As such, if you accumulate 100 points, then your amount would amount to $1, while 1,000 points would translate to $10 and so on.

One significant advantage of PrizeRebel is that compared to its main market competitors the platform makes it somewhat easy to figure out how much you may earn per task. For example, a survey paying 80 points would take you around 20 minutes to complete. 80 points would amount to $0.80 which would translate to $2.40 per hour.

Some surveys on the platform are quite lucrative. One can pay you 250 points and would take you 15 minutes to complete. With 250 points translating to $2.50, that would amount to an hourly wage of $10.

Like other survey sites, the referral program is a profitable one and you should focus on it. With this platform, you can earn as much as 30 percent of what your referrals earn for life.

Moreover, you can get rewarded on PrizeRebel by participating in some contests. If come top in these contests, usually by participating in offers from the wall or referral program, and complete the tasks in a given time frame, usually two weeks, you'll be rewarded with points.

Points are distributed as follows:

Surveys contests – The person who earns the highest points from surveys wins 750 points.
Task contests – These reward you with 200 points if you earn the most points from doing tasks on the platform.
Referral contests – If you earn more points from the referral programs, you'll get 500 points.
Offer wall contests – You will be rewarded with 550 points if you earn the most points from offer wall contests.

After working hard to earn these points, you need to get ready to spend them. PrizeRebel boasts one of the most diverse redemption selections in the industry. The platform includes a vast range of gift cards you can opt for. You can choose to redeem your points for cash into your PayPal account or some banks, as well as opt for Bitcoins or other prizes in an aim to redeem your points.

The least you can withdraw is a $2 Amazon gift card for 200 points, processing normally happens within 24 hours.

Payment methods

PrizeRebel supports three different payment options which include:

Dwolla
PayPal
Visa Prepaid Gift Card

The platform allows members to request cash payments with a balance of not less than $5.

Customer support

If you encounter any problems, you should be able to have an opportunity to reach out to an official support service. However, not all survey platforms have great customer service. PrizeRebel has excellent customer support though. Looking at its social media accounts, you can't fail to notice that its support team is very active and replies to any questions or concerns. If you need assistance, the best option is to reach out to support via the help section on their website. You'll be required to choose a topic you need assistance with. If you can't find a solution in the FAQ section, you can choose to submit a ticket.

How does PrizeRebel Differ from other Paid Survey Platforms?

One of the first things to note that makes this platform stand out from the rest is that it's reassuringly attractive. The site is well laid out, colorful and easy to navigate. Next, the site has numerous choices when it comes to available tasks and surveys.

You can also earn real money on PrizeRebel. Don't expect to get rich from the platform but you'll be surprised at how easy you can earn a dollar here. Also, getting your hands on the money is pretty easy. Once you earn enough points, you can redeem them and get something useful, like a gift card or convert them to money and have it transferred to your PayPal account.

Conclusion

From this guide, you can probably figure out that PrizeRebel is a legitimate survey site and not a scam. In fact, it is one of the best survey platforms in the industry. As PrizeRebel has been around for over 12 years, it has had the chance to build itself an excellent reputation and maintain it all through.

Hesitate no more, register now on PrizeRebel and start making money today.

FAQs

Can I join PrizeRebel for free?

Is PrizeRebel a legit platform?

Can I make money on PrizeRebel?

Can I ask my friends to join PrizeRebel?

Paid Surveys – A-Z Directory