Populus 2021 Review – Read Before You Try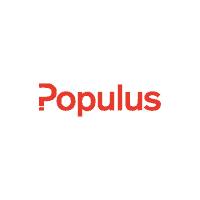 Are you thinking about joining the Populus paid survey platform?
If you want to make some money during your free time, you should give it a try. Populus is part of Populus Limited, a popular market research company based in the UK.
The platform was launched in 2003 and went ahead to scale its operation to over 70 countries worldwide. Paid surveys on Populus are about culture, politics and business industries, though there are tons of other topics the platform polls about. Basically, like any other paid survey site, Populus pays you for your opinions and then sends them to the relevant companies.
Read on to learn more about Populus, its pros and cons as well as how the platform works.
What is Populus?

Populus brands itself as an online research community. It also sometimes undertakes political research.  Populus was formed in 2003 as a subsidiary for Populus Limited, which is a global market research corporation spanning different industries. Populus is the marketing side of the corporation and is the branch that deals directly with brands. The surveys provided on the platform tend to be reflective of current political and social issues, although there are numerous other subjects offered.

Also, Populus claims to specialize in stakeholder audits, offering insights for communications and government relations teams and providing strategic advice according to its research and experience. Its research helps business leaders understand the reputation of their brands and also offers essential context for the enhancement of the brand.

When you become a Populus member, you get the opportunity to participate in online surveys and earn cash rewards in exchange for your opinions on certain matters.

What are the pros and cons of using Populus?

Pros

High monthly draw prizes
The signup process is quite simple
Payments are processed automatically

Cons

High payout threshold
Few payment methods available
Limited earning potential
No sign-up bonus
No PayPal payments

How does Populus work?

Populus works like other paid survey sites for the most part; it's simply a normal survey site. You register, you get surveys and you complete them. To become a member, you need to be 16 years or older and have a permanent address in the UK so that Populus can email your cheque to that address.

As an online research community, Populus offers intelligent research and well-thought-out insights for its clients in the worlds of culture, politics, and business. The platform specializes in stakeholder audits as well as in providing insight for government and communications. Its research aims to help companies and organizations understand the reputations of their products or services and offer the ideal context for the improvement of their strategies and their brands as a whole.

The surveys for various media organizations shed light on public attitudes to a wide array of political and social problems. Populus also offers politicians with insights into the feelings as well as thoughts of voters. The platform also helps charities understand the factors the potential donors consider when deciding whether to donate.

Populus also works with PR agencies to perform robust research to push and support campaigns and product launches.

It offers its members one opportunity to make money and that is by taking part in suitable surveys. The platform pays its members in points for every survey that they complete. The points can then be redeemed for cash once a member reaches the minimum amount needed to cash out. With Populus, 1 point translates to £1. Populus claims that you can earn £1 for every 5-minute survey you complete. So if you take part in a survey that takes 10 minutes you can expect your earnings to be £2.

Just like other paid survey sites, Populus also includes a screening process, where you'll be required to answer a couple of questions to determine if you are fit to take part in a survey. At times, you may be screened out of a certain survey when you're already in the middle of giving opinions. That implies that the slots needed for the surveys have been filled already. In case you are screened out of a survey, you'll not earn any points. As a consolation, Populus will enter you into its monthly draw for a chance to win up to £250.

How to get started with Populus

Getting started with Populus is a pretty simple process.

1. Set up your account.

First, you'll need to sign up on the Populus website.

Signing up for Populus is free. Becoming a member of the platform is easy as you'll only be required to give your name, email address, gender, date of birth and postcode.  Populus doesn't ask for unnecessary personal information for someone to become its member and there is no need to give information like your credit credentials.

2. Confirm your registration.

Once you're done filling your basic details, Populus will send you an email and a link to help confirm your registration. When you click in the link, it will send you to your panel and your account will be confirmed.

3. Complete your profile.

After filling out some information about yourself, you'll then be asked to fill your demographic profile.

Keep in mind that this is designed to help Populus determine the type of surveys you will be given to complete, so ensure you keep your answers as accurate and honest as possible. Giving the correct information will help you receive surveys that are relevant to you.

You can choose to fill a business profile as well for a chance to get more survey invitations.

4. Explore your panel.

Once you're done setting up your account by filling in the necessary details, you will be able to access your Populus panel. From the panel, you can access all available surveys and view their length and the amount you'll earn from each of them. Just click the 'Take a Survey' to want to participate in a particular survey.

5. Take part in surveys.

Now that you have access to your Populus panel, you can begin taking part in surveys that interest you. You are not required to log in to the panel each time you want to check if there are any surveys available as Populus will be sending you invitations to surveys via email in case some become available.

Ensure you give the right information or details during surveys. This is because Populus regularly places verification questions in the surveys to ensure that responses are genuine and of high quality. This is a way of making sure that you are reading the questions before you give your answer. If Populus notices an inconsistency in your answers, then you may get screened out of the survey and you will not earn any points.

6. Cash-out.

For you to cash out, Populus states that you need to accumulate at least 50 points which are an equivalent of £50. You can redeem your points and receive 50 points sent via cheque to the postal address you provided during registration. The payment date on Populus is at the end of each month. You should expect your cheque to get to you within two weeks after the payment date.

7. Participate in monthly prize draws.

Sometimes, you'll find that you might not qualify to participate in a certain survey on the platform. When this happens, you get screened out of the survey. However, that will not be the end. Populus will enter you into its monthly prize draw for a chance to walk away with £250. The draw is done on the second Monday of each month and winners are notified within four weeks of the draw happening.

Here are 25 ways you can make money online in 2021.

Types of surveys on Populus

Some members say they have taken different types of surveys on the platform and that the surveys are interesting and varied. The surveys are usually sent straight to your email so you can just click and start. Most of the surveys can be done on a variety of devices, including a tablet, laptop or smartphone, but you don't get surveys that can only be done on a computer or laptop. The surveys on the platform are done within a simple web-based interface.

When taking the surveys, members are first required to answer a set of qualifying questions that help determine if they belong to the group that a particular survey is targeting. If you are eligible for the survey, you get to take part in it. If you don't, the process ends there. You'll get surveys of all kinds of topics, such as how you choose who to vote during elections, who pay for your utility bills, giving your opinion on new packaging for well-known brands, as well as some quite interesting moral questions-based surveys.

The number of surveys on Populus can vary largely depending on your demographics. You can get up to 15 surveys each month if you're lucky enough.

As you will receive invitations to take part in surveys via email, technically speaking, if you can access the email on a mobile device, then you can participate in the survey. But as to whether or not Populus offers a convenient way of completing surveys on mobile devices, the platform doesn't provide details on the site. Its site is well-optimized for mobile use as you can read all the content on the panel without having to zoom in.

Earning and rewards on Populus

The first reward you can earn on Populus is calculated in terms of points for every survey you complete. You get to earn 1 point for every five minutes you spend on a survey. Depending on the length, most of the surveys pay around one to three points where 1 point translates to £1.00 and each usually takes around five to fifteen minutes to finish. Once you've accumulated at least 50 points (£50.00) you are eligible to redeem them and request a cheque during the next payment period.

Failure to qualify for a survey on Populus is not bad news at all. Once you're screened out from a survey, you get another chance to even earn more money. Populus adds you to its monthly prize draw where you get a chance to win some money. With the draws happening every second Monday of a calendar month, Populus gives you the chance to win up to £250 every month.

Payment methods

While you can earn some good amount of money on Populus, the platform has one downside though. It pays using cheques only and has no plans of switching to a different mode of payment unlike most paid survey sites, which offer e-wallets, gift cards and other cool rewards as forms of payments.

Customer support

With every paid survey site, you'll always want to ensure that you'll be able to get assistance in case you require it. With Populus, you are provided with that option, but it's maybe not what you'd hope for.

The platform includes a FAQ section that addresses the majority of the crucial topics about its site. If you wish to get in contact with its support team, you'll have to send them an email since it does not include a contact form on the website.

Paid survey sites normally have contact forms that members can use if they ever feel the need to send in their queries. But Populus doesn't include that convenience. Populus does include an email address, which is good enough as you can use it to get in touch with its support team and get the assistance you require.

How does Populus differ from other paid survey sites?

For the most part, Populus is just a normal paid survey site. You register, receive survey invitations, and you complete them in a timely manner. However, that depends strongly on your location.

In the UK, the platform promises to pay its members a minimum wage or more to take part in surveys full time, which is quite an excellent deal to use as a fallback if you lose your day job. In fact, one of its recruiting slogans is £1 for five minutes of work.

However, you need to get to the platform's selective panel for this offer to work. For most of its members, they have to be sent invitations to surveys and will not get the chance to be on any of the panels. Some members have complained about a lack of enough surveys on the platform, which can be both good and bad. Your inbox won't be flooded with hundreds of irrelevant surveys, and you won't become an overnight millionaire. If all you want is to make a significant amount of money, then Populus won't have enough work for you.

Conclusion

Populus is a true winner in the eyes of its members. If you're on the hunt for a great paying survey platform that won't scam you nor waste your time, then look no further than Populus.

The platform is among the best paying paid survey sites in the UK. It is a great site for a couple of pounds every now and then but just like other paid survey sites, it won't make you a ton of money. However, the high payout threshold makes Populus a less than ideal platform to join. But if you're patient enough to wait to accumulate the required points to cash out, then you'll be glad to know that payments are processed automatically.

Overall, Populus is a legitimate paid survey site for people who want to make money online.

FAQs

How much will it cost me to become a Populus member?

How many surveys can I complete at a certain period?

What are Populus surveys like?

How much can I earn and how will I get paid?

What does the monthly prize draws entail?

Paid Surveys – A-Z Directory