Pollpass 2021 Review – Read Before You Try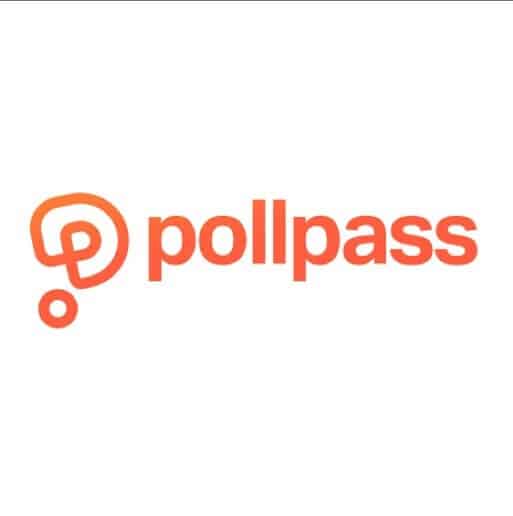 Are you looking for an easy way to make money online?
One of the most popular ways to make money online is by taking surveys. Nowadays, there are numerous market research companies that are looking for consumer insights on different products and services.
Although survey sites are easy ways of making extra money, they can be boring. In most cases, they involve answering questions over and over again, which can become tedious and dull. The last thing you will want is a boring online survey site that does not encourage you to participate.
Pollpass is a survey site like no other. It has a unique model that allows you to interact with an intelligent chatbot. This is more fun and engaging than the question-and-answer format found on most paid survey sites.
Read on to find out more about how to get started on Pollpass, types of surveys, its supported payment methods, ways it differs from other survey sites and many more.
What is Pollpass?

If you are looking for an easy way to earn money online, you should consider Pollpass. It is an innovative survey website that involves a chatbot system instead of the complicated questions featured in other survey sites. This is a more engaging and interactive way to earn online.

The conversational exchange between the user and the bot makes the data collection process casual. This method is not only more exciting and easier, but it also saves time and effort to the user. In addition, the platform is neat and clean and features a professional layout, which leaves a good impression.

After registering, you will be taken through a smooth transition from a tutorial to having a conversation with a chatbot. On average, every answer is worth 15 points but may vary depending on the question. The dashboard of the site displays the points you have accrued. In fact, you will see the points adding after every answer, which helps to encourage you to answer more questions.

Although Pollpass is a relatively new player in the industry, it is quickly becoming popular. It seems like it is bringing a new life into the industry by introducing a new way of conducting online surveys.

The site is run and operated by GlobalWebIndex, a market research company based in London, United Kingdom. It helps businesses and organizations from around the world to learn more about their consumers.

On the downside, this platform does not have a tracking method that displays the conversation flow between the user and the chatbot. This means that some conversations will disappear from the platform after some time.

What are the pros and cons of Pollpass?

Pros

Fast and reliable payments
Enjoyable and engaging traditional survey sites
Works well with most devices
No disqualification
Simple sign up process
Mobile-friendly website

Cons

No referral system
High redemption threshold

How does Pollpass work?

Pollpass is just like any other paid survey site that collects consumer data using surveys. So when signing up, you will need to provide your personal information. Also, you will need to create your demographic profile by indicating your age, household information, income, etc. This helps Pollpass to know more about you so that it can provide appropriate surveys.

The company keeps your credentials private and does not share or sell them to third parties. This is the main reason why all Pollpass users are not afraid of participating in their surveys.

In the registration process, you will also be required to answer introductory questions with the chatbot. This eliminates the boring and tedious forms featured on most survey sites. After signing up and starting a conversation with the chatbot, you will be awarded 20 points, which will add up to your overall points. After getting through with the initial questions, you will start participating in full-length surveys.

When participating in surveys, read the questions carefully and click one of the listed answers. Even though the survey involves multiple questions, they are more fun than surveys of most paying survey sites. You should continue working on the questions until the chatbot has no more questions left for you. The Pollpass website is also mobile-friendly. This means you can participate in surveys from anywhere at any time using your smartphone.

Pollpass operates a point system where you are awarded points after taking each survey. The points awarded will majorly depend on the duration of the conversation with the chatbot. In most cases, the chats last between 5 and 10 minutes and you'll be rewarded with 40 to 80 points. The longer the chat, the more points you'll get.

The biggest issue with Pollpass is the minimum redemption threshold of 3,000 points. This is too high compared to other sites wherein you can withdraw your earnings after every survey. Nonetheless, you can exchange your points with cash through PayPal or get an Amazon gift card worth $3.

To become a member and start participating in surveys, you must be 16 years and above. There are several factors that can dent your membership eligibility. For instance, you should not have more than one account, provide false information or disobey its terms of service. Also, if your account becomes inactive for more than 12 months, it will be suspended. Pollpass is available in various regions around the globe such as Central and South America, North America, Africa, Asia Pacific, and Europe.

How to get started with Pollpass

1. Register as a user.

The registration process on the Pollpass site is free, effortless and straightforward. It has a vibrant and user-friendly dashboard that looks professional and is very easy to navigate. On the homepage, click on the 'Sign up for free' button. You can sign up using your Facebook account, email or Google account.

After this process, you will be taken to the chatbot system that will introduce you to the survey on the site. Also, you will be required to answer a few questions about yourself so that the platform can send you tailored surveys. The good part is that you will earn some points for just completing the registration process.

2. Complete your profile.

After completing your registration, you will start a conversation with a chatbot wherein you will be asked basic questions about your age, income, gender, marital status, education, etc. The information you provide here enables the site to send you matching surveys. So it is essential to answer the questions as truthfully as possible.

The questions are straightforward, and you will only need to pick the right answer from the list. Also, having a conversation with the chatbot is more interesting than the tedious forms on other survey sites. Interestingly, you will be awarded for answering the questions, a process that will only take 5 minutes.

3. Start earning points.

You can earn points by participating in surveys. However, unlike on other sites, Pollpass sends matching surveys and does not screen out participants in the middle of a survey. This is an essential feature because some sites harvest a lot of your information and then claim that you are not fit enough when you're in the middle of the survey, which can be frustrating.

Here are 25 ways you can make money online in 2021.

Types of surveys on Pollpass

Pollpass has only a single way to make money. Occasionally, you will be invited for surveys that match the information you provided in the registration process. Most surveys are concise, exciting and cover a wide range of topics. Although most questions are only worth a few points, they are very easy to answer. Also, you are required to keep answering the questions until the chatbot has asked you all the necessary questions.

The dashboard is user-friendly such that you will see points increasing in your account as you finish each question. This is a rare feature to find on survey sites.

However, a significant disadvantage of using Pollpass is that the conversations with the chatbot are depleted after some time.

Unlike other survey sites, Pollpass does not have a referral program where you can earn points by your inviting your friends. However, the company might introduce the program as the platform continues to grow.

Earning and rewards on Pollpass

The only way to earn more points on Pollpass is by participating in surveys; 3,000 points will be equal to £3.

There are certain things you can do to earn more points and maximize your earnings on the Pollpass website. First, you should visit the site regularly and attend as many questions as possible. Some people have complained that the questions run out after a short while. This may be because they waste a lot of time on each question. Try to spend as little time as possible on each question so that you can answer as many as possible. This way, the questions will stream steadily.

Another way to maximize your earnings is to answer the questions truthfully. You should read the questions carefully and provide honest answers. If you provide untruthful answers, your account can be flagged.

It is advisable to keep your profile up-to-date to get the most relevant survey. This may seem like a lot of work, but it helps to ensure that you are selected for surveys that you couldn't have received if you hadn't updated your information. For the best results, it is good to update your demographic profile when you experience significant life changes at least twice a year.

Payment methods

There are two main ways you can redeem your points on Pollpass. You can get direct deposit through PayPal or get Amazon vouchers. The only caveat is that you have to attain the minimum threshold of 3,000 points, which is quite high compared to other sites. Initially, the minimum threshold was 5,000 points but was recently reduced.

To redeem your points, go to the Wallet page and click the 'Cashing out' button. When redeeming for the first time, you will have to connect either your PayPal or Amazon account. If you choose to exchange your points with Amazon gift cards, they will be sent to the email inbox linked to your Amazon account. Also, if you opt for PayPal, your earnings will be sent to your PayPal account. In most cases, the payment system takes around 14 days but sometimes may only take a few minutes if you use PayPal.

Customer support

It is very critical to have customer support on a survey site. Pollpass features a comprehensive and extensive FAQ section that covers most of the common issues faced by its users on its website.

If the FAQ section does not address your issue, you can contact the customer support team through email. There is no mention of how long it will take them to respond through this method. However, if you want a quick response, you can reach out to customer support through Facebook.

How does Pollpass differ from other paid survey sites?

Although Pollpass works like most survey sites by rewarding its users who participate in surveys, it is very different. To start with, it does not involve the question-and-answer format like on other websites, which can be boring and tiresome. Instead, it features a chatbot system wherein you participate in surveys by having a conversation with a chatbot.

Additionally, you are not required to take pre-qualification questions. One of the most frustrating experiences on some survey sites is the disqualification. In fact, on some sites, you can even be disqualified in the middle of answering the questions. On the Pollpass survey site, everyone has the opportunity to participate and earn.

Surveys on Pollpass are short and fast. Some sites involve very complicated and long surveys that eat a lot of time. The chatbot system on Pollpass is quick, and most chats take 5 to 20 minutes to complete.

On Pollpass, you can always stop and come back to continue. In most sites, you have to take the surveys in one sitting. Actually, some surveys expire after some time. However, on Pollpass, you can pause the conversation with the bot and come back to finish later.

The Pollpass website is also mobile-friendly, which is very convenient for new users. This means you can have a conversation with the chatbot anywhere and everywhere.

Conclusion

Online survey sites have increased in popularity and number. Right now, there are hundreds of sites that claim to offer genuine services. However, most of them are malicious and do not pay people for participating in surveys. In fact, some are even fake survey sites that aim to illegally harvest personal information.

Pollpass is a legitimate survey site that has a proven record of paying participants. Make sure to check it out today.

FAQs

How does Pollpass handle my personal information?

How does Pollpass survey work?

What's the minimum number of points to withdraw?

Is Pollpass a legitimate survey site?

How will the system know that users are lying?

Paid Surveys – A-Z Directory